There's just something about summer that causes me to crave coconut and pineapple.  A whiff of suntan lotion can trigger cravings for the tropics.  Am I the only person who loves the smell of coconut infused suntan lotions?
I'm such a summer girl! Maybe it's because I spent most of my childhood vacations at the beach.  Maybe it's because Sunshine on my Shoulders makes me happy.   (Oh, wait, that's an old song by John Denver.) Whatever the reason, I'm crazy about summer!
When I was growing up, we'd head to St. Simons/Jekyll Island or Panama City Beach for family vacations. Once we rented a house on Jekyll and it was so close to the ocean that when the tide came in, we could play in the water a few feet from the back door.
My Breakfast Pina Colada combines all of my favorite summer flavors in one frosty, delicious smoothie. You don't have to wait until breakfast, it's also good on a hot afternoon.  Every time I take a sip, I close my eyes and pretend to be oceanside as I hum Escape (the Pina Colada Song) by Rupert Holmes.  It'll tide me over until I get to my favorite island in July.
Fresh pineapple is always better.  To avoid the mess, I use a pineapple corer/slicer.  You just cut off the top of the pineapple, place the end of the corer over the core of the pineapple and start turning.  When you get to the bottom, lift it up and you have a perfectly sliced and cored pineapple.  It's so easy!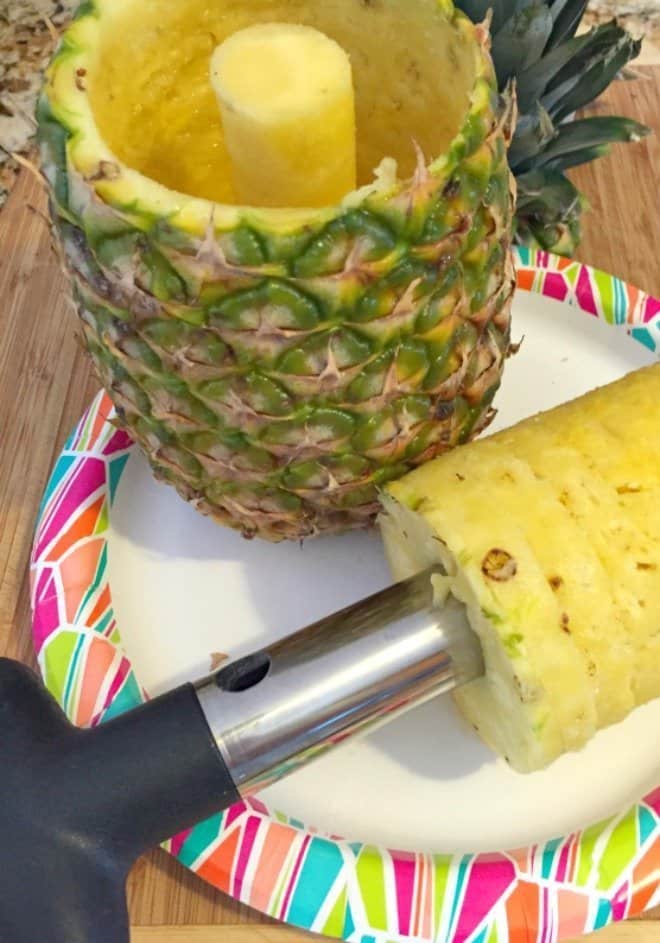 Helpful Hint: I always freeze the banana and pineapple overnight in freezer bags.  It gives the Pina Colada a slushy consistency.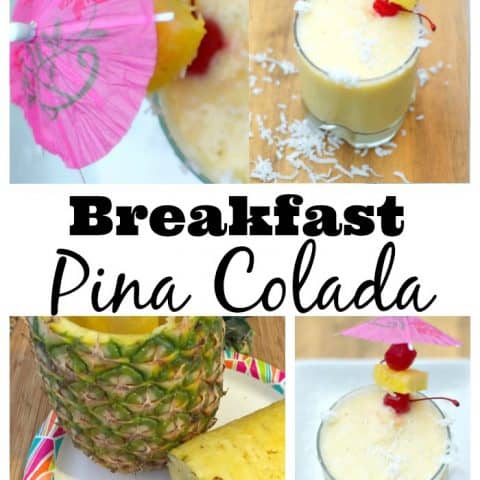 Breakfast Pina Colada
Ingredients
1 cup fresh or frozen pineapple
1 medium banana
1 cup orange juice
1/2 cup light coconut milk
Dash of ginger
Instructions
Place all ingredients in blender and blend until smooth. Enjoy!
Are you a summer person? Where's your favorite summer vacation spot?

Print Friendly