Welcome back to the DIY Sunday Showcase 05.24 and happy Memorial Day weekend!  I'm looking forward to seeing what you've brought to the party.
I recently hosted the cutest Whatever Floats Your Boat Ice Cream Party!  We made toy boats and the boys had a boat race.  I made a DIY life ring and created a delicious SNICKERS® Ice Cream Cake!  It was fun, easy and cleanup was a breeze.
Personally, I like to host and attend parties that are down-to-earth and easy to put together.  I don't really care for those events where I'm afraid to touch anything.  If you're like me, this party is for you.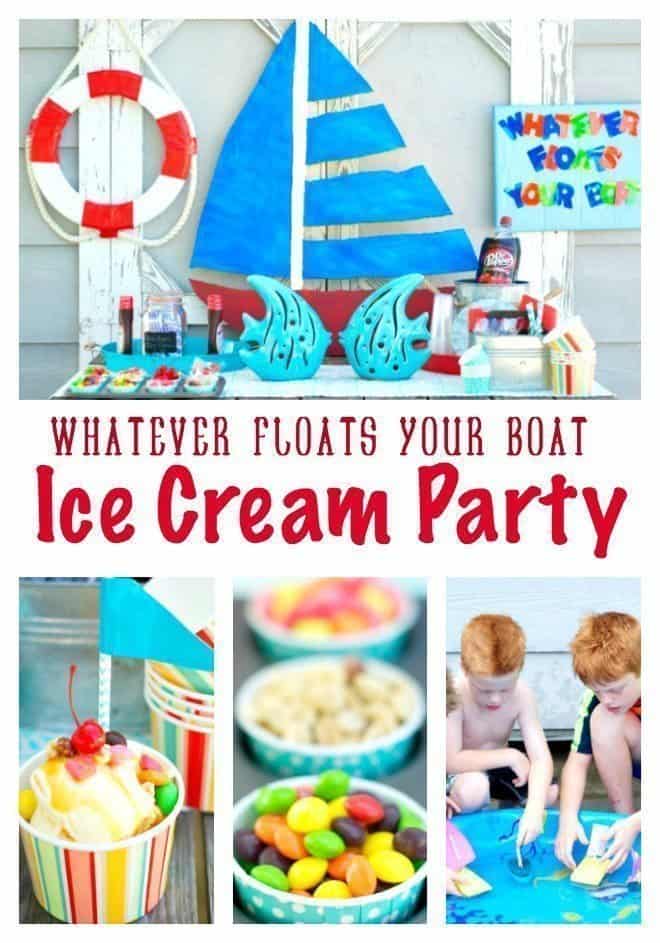 I'm in Charleston, SC this weekend with my husband, youngest daughter and her fiancé.  We're looking at wedding venues for next spring.  I'll use any excuse to go away for the weekend!  What are you up to this weekend?
Before you add your fabulous link, let's take a look at the features from last week:
Jennifer's Favorite:  DIY Aviation Inspired Wall Art
Katie's Favorite:  Easy to Build Patio DIY Planter
Wendi's Favorite:  Stars & Stripes DIY
Marie's Favorite:  Star Spangled Banner Trunk
Erin's Favorite:  Hexagon Wall Planter

Print Friendly