Welcome to the DIY Sunday Showcase 3/15!  Thanks for stopping by!
I'm sitting here watching it rain and beginning to wonder if it's ever going to stop.  Seems like it's rained every day this winter.  Of course, once spring arrives, we'll be wanting plenty of rain for our flower and veggie gardens.  I'm not complaining, just speculating.  At least most of the snow completely missed us this winter.
Have I told you how difficult it is to pick a feature each week? There's so many beautiful DIY projects, delicious looking recipes and fun, creative crafts every single time. Thank you for all the inspiration!
Here's our highlights from last week:
Jennifer's Pick:  Carrot Crescent Appetizers 
Erin's Pick:  Lamp to Memo Chalkboard 
Marie's Pick:  DIY Crafting Cottage or Gardening Shed
Wendi's Pick:  How to Make Deviled Egg Chicks
Katie's Pick:  Rustic Dining Table Planter Box
My Pick:  Fruit Salad with Honey Lemon Dressing
Aren't the features fabulous?  All of a sudden I'm hungry AND I want to build something.
Feel free to grab a feature button if you've been featured!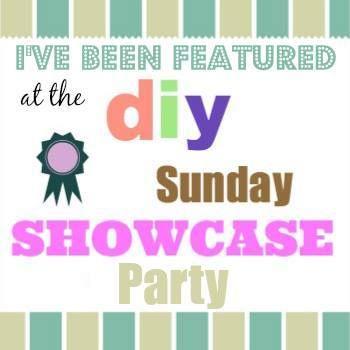 We invite you to link up, browse, visit a few blogs, make some new friends and stay awhile!

Print Friendly