Are you a party animal?
When I'm invited to a party, the first thing I think about is a hostess gift – something small and inexpensive to show some love to the hostess and to convey my thanks for the invite.
A hostess gift is not required and you'll probably hear, "Oh, you shouldn't have," but believe me, a small token of your love is always appreciated.
Flowers are often times a first choice when choosing a hostess gift, but not for me.  I know from experience that the hostess does not have time to be scurrying around for a vase and arranging a bouquet of flowers that probably doesn't match her party decor.
I like to give something homemade and personable that can be stuck in the fridge or on a shelf, so I rounded up my very favorite easy, homemade fall hostess gifts.  Next time you're invited to a party, you'll be ready and you'll become a permanent fixture on the guest list!  I guarantee it!
Go the extra mile by presenting the homemade gift in a specialty jar with a label or tag so that the hostess knows what it is and if there's a "use by" date or if it needs to be placed in the fridge.
Not attending any parties this fall?  These homemade goodies would also be perfect for Christmas gifts.
Click the title of the hostess gift to grab the recipe.
What says fall better than apple butter?  And it's always a welcome addition to breakfast or brunch.  Mix it with peanut butter for an unbelievably delicious sandwich.  Add it to your morning oatmeal. How about a turkey, brie and apple butter sandwich?
Apple Peels and Cores Jelly  – Don't throw those peels and cores away!
Apple jelly is a little bit different than apple butter and this recipe calls for the peels and cores of apples.  I like that it uses parts of the apple that we normally dispose of.   Apple butter is made with the whole apple and spices and apple jelly is made from the juice.  It's so good spread on a piece of  toasted bread, warm pancakes or crispy waffles.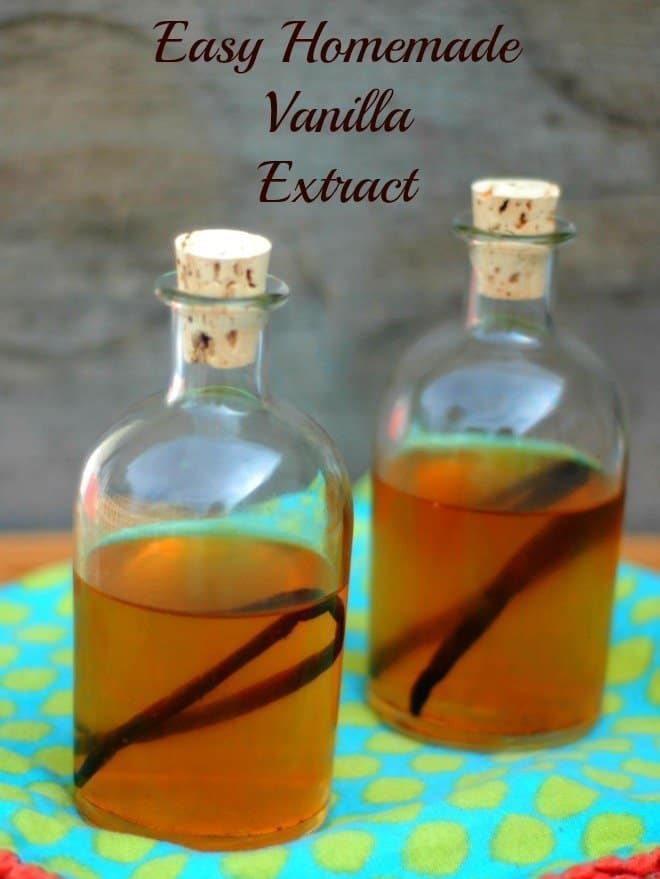 I recently shared how easy it is to make homemade vanilla extract.  Any hostess who loves to bake will be thrilled to receive a bottle of this.
I made 50 jars of my Chocolate Martini Body Scrub to use as favors at a Christmas party a couple of years ago.  It was a big hit and so easy to make.
Easy No-Fail Homemade Caramel Sauce
My easy no-fail caramel sauce can be spooned over ice cream or a warm piece of apple or pumpkin pie.  It can also be used as a dip for apples.
Don't have the time to actually make anything?  Here's a few more ideas:
Pottery Barn has a great selection of hostess gifts for under $25.00, including this adorable monogrammed tissue box cover!
What's your favorite hostess gift to give or receive?

Print Friendly