Saint Patrick's Day is right around the corner and I'm sharing my easy Irish Beef Stew. I don't know about you, but I'm ready for spring!
I'm well aware that lamb is the preferred meat for Irish Stew. I did not grow up eating lamb and it's not anywhere near the top of my favorite foods. So, beef it is.
I use my slow cooker to make Irish Beef Stew. However, this can easily be made in a Dutch Oven on top of the stove or in the oven.
Helpful Hint: If you're cooking your Irish Beef Stew on top of the stove, brown the meat in the dutch oven, add the other ingredients and simmer (stirring occasionally) for 45-50 minutes or until beef is tender. When using a dutch oven in the oven, cook at 325º F for about 2 hours.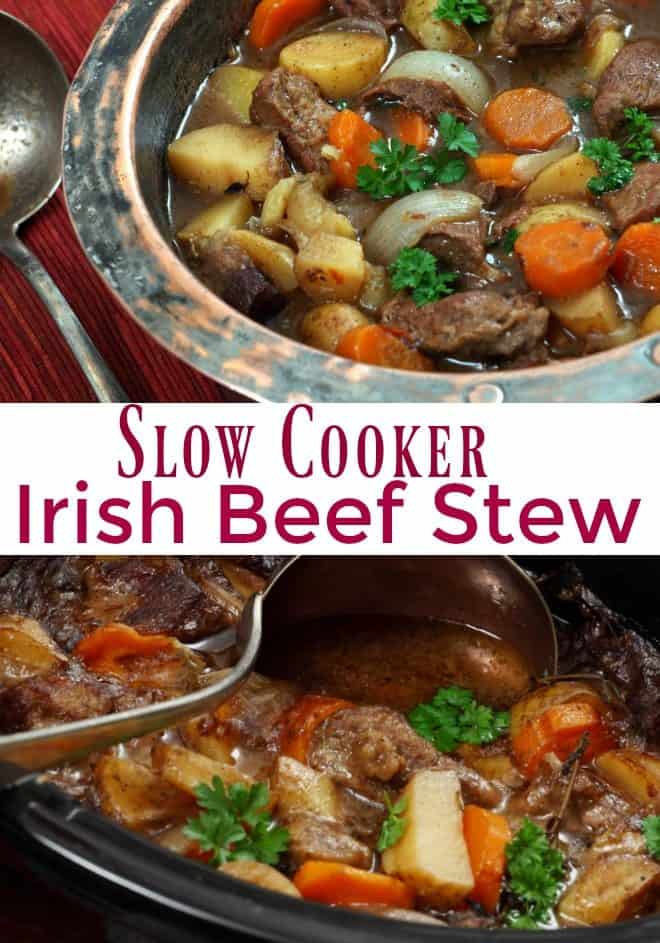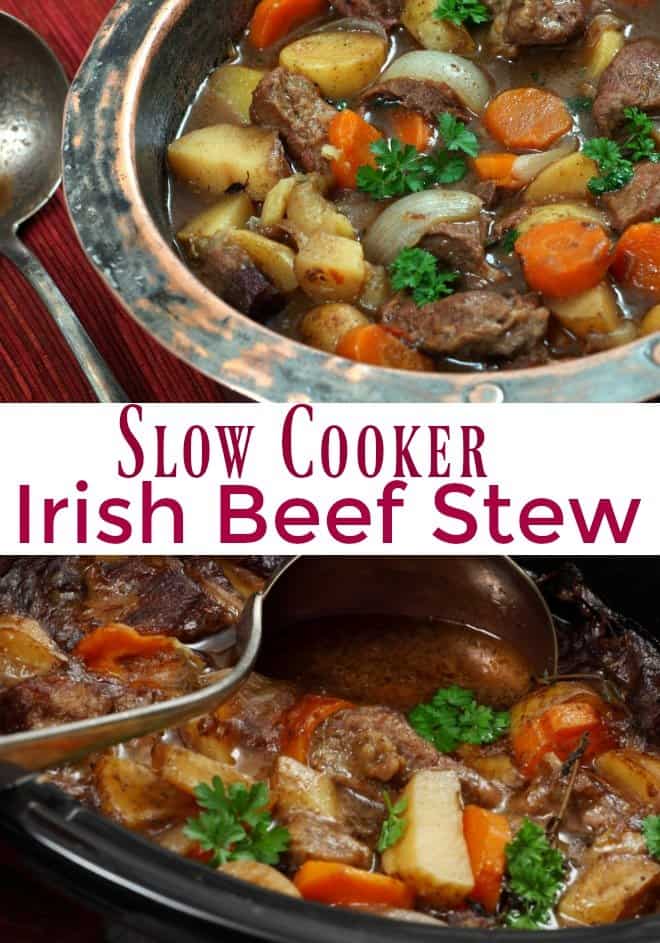 Let's make Irish Beef Stew!
If you're using a slow cooker, brown the beef stew in a large skillet, in two or three batches. I like to give it a really good sear. During the last batch, I add the garlic and sauté for one minute. If you sauté garlic too long, it becomes bitter.
Helpful Hint: When browning meat, don't crowd it. It will cause the meat to steam instead of brown.
Add all the other ingredients to the slow cooker and give it a good stir.  Place the beef and garlic mixture on top. Cover and cook on low for 7-8 hours or on high for 4-5. Yum!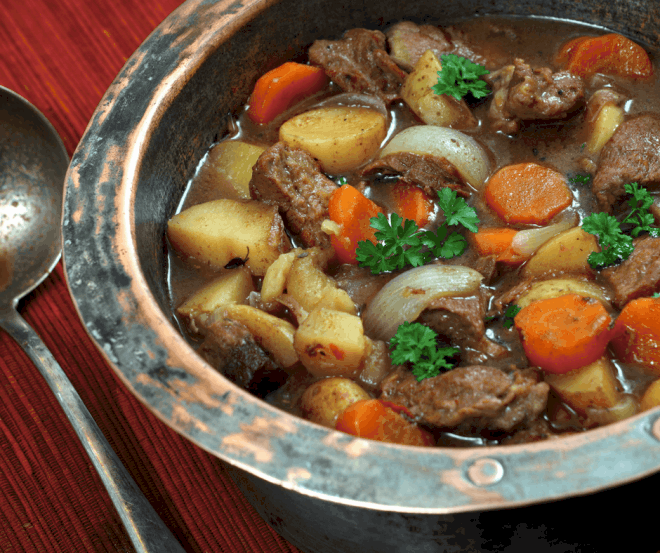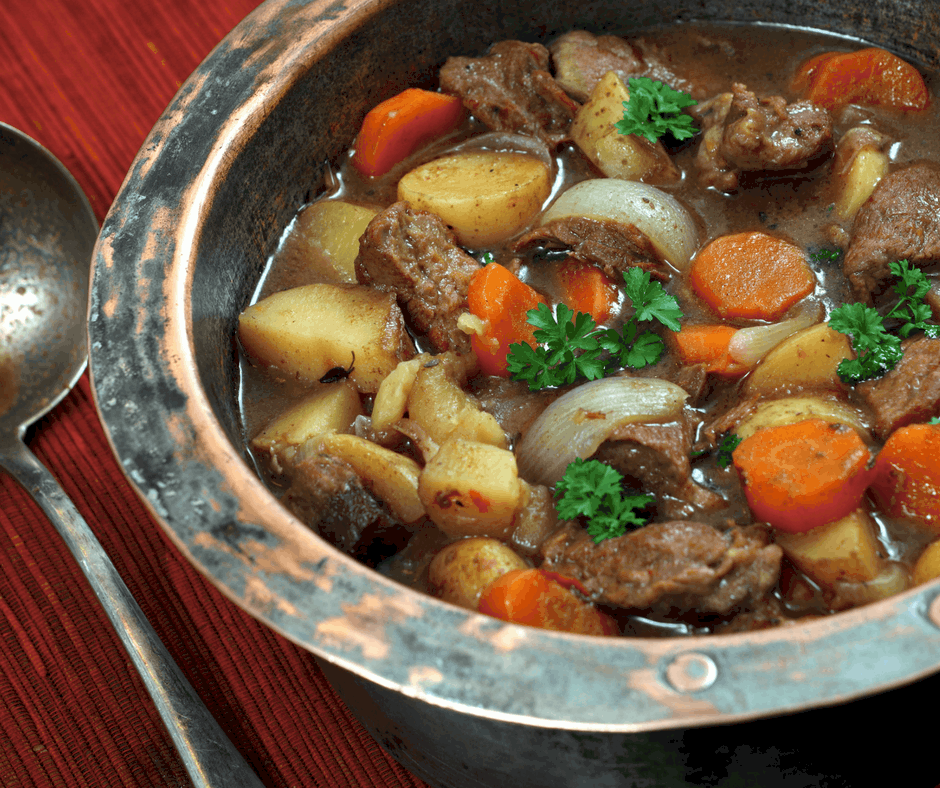 I love to cook my Irish Beef Stew all day while I'm home working. It smells delicious and tastes even better. Add a green salad and your favorite bread. Dinner is served.
Irish Beef Stew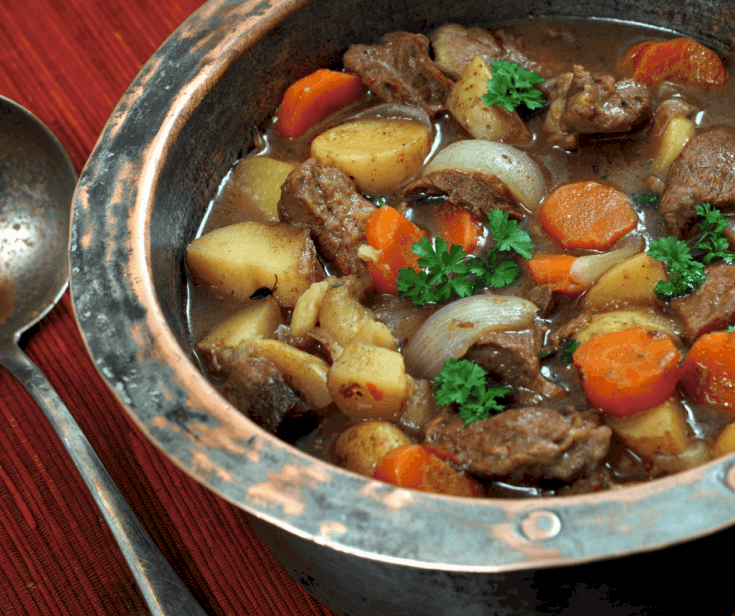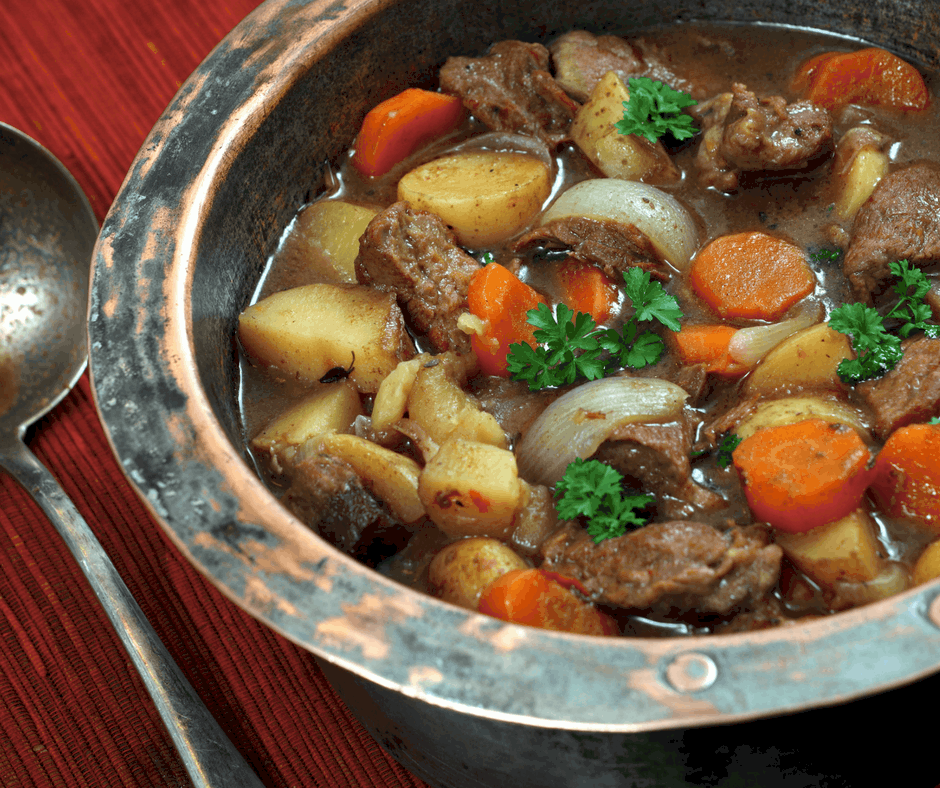 Ingredients
I-1/2 pounds stew beef
1/4 cup vegetable oil
2 teaspoons salt
2 teaspoons minced garlic
5 cups beef stock
1 cup water
1 cup Guinness (optional)
2 Tablespoons tomato paste
1 Tablespoon dried thyme
1 Tablespoon sugar
2 pounds russet potatoes, peeled and cut into 1" cubes
1 large onion, chopped
2 cups peeled and sliced carrots
Instructions
In a large skillet, heat the vegetable oil over medium-high heat. Brown meat on all sides. Add the garlic and sauté for one minute.
Add all the remaining ingredients to the slow cooker and stir together. Place the meat on top.
Cook for 7-8 hours on low or 4-5 hours on high.
What's your favorite Saint Patrick's Day Food?
You May Also Like
Saint Patrick's Day Lunch Featuring a Homemade Reuben Sandwich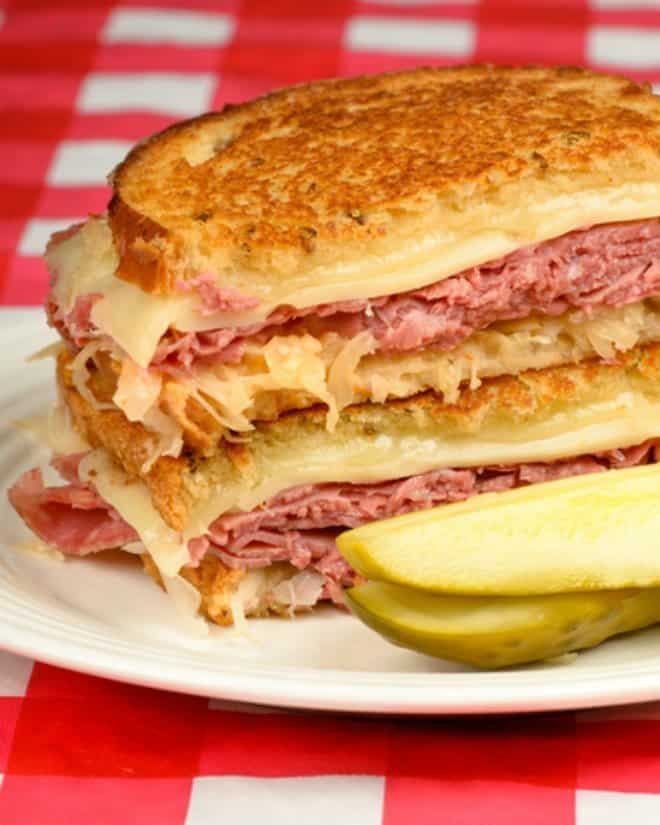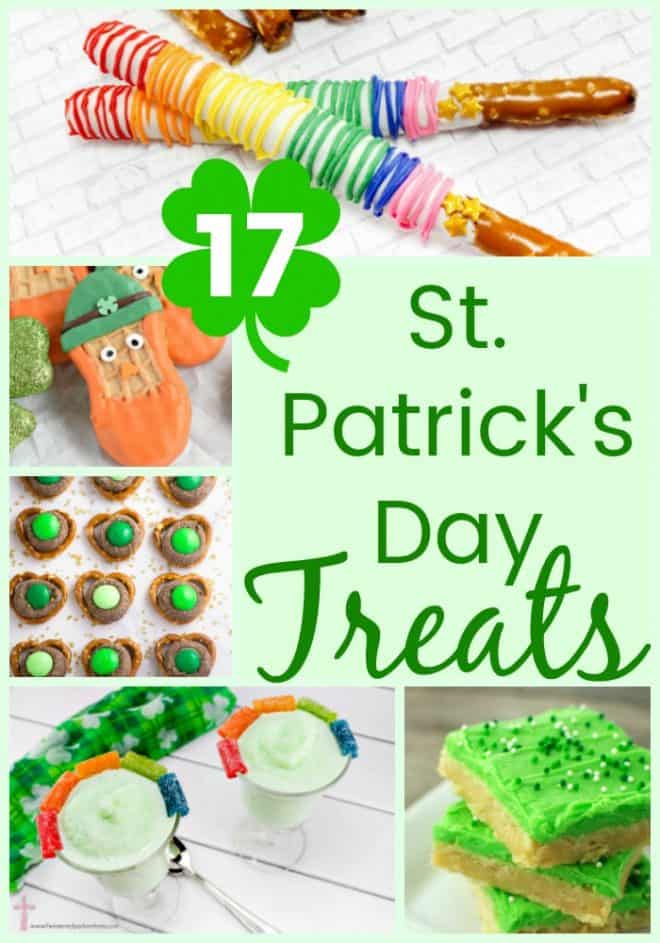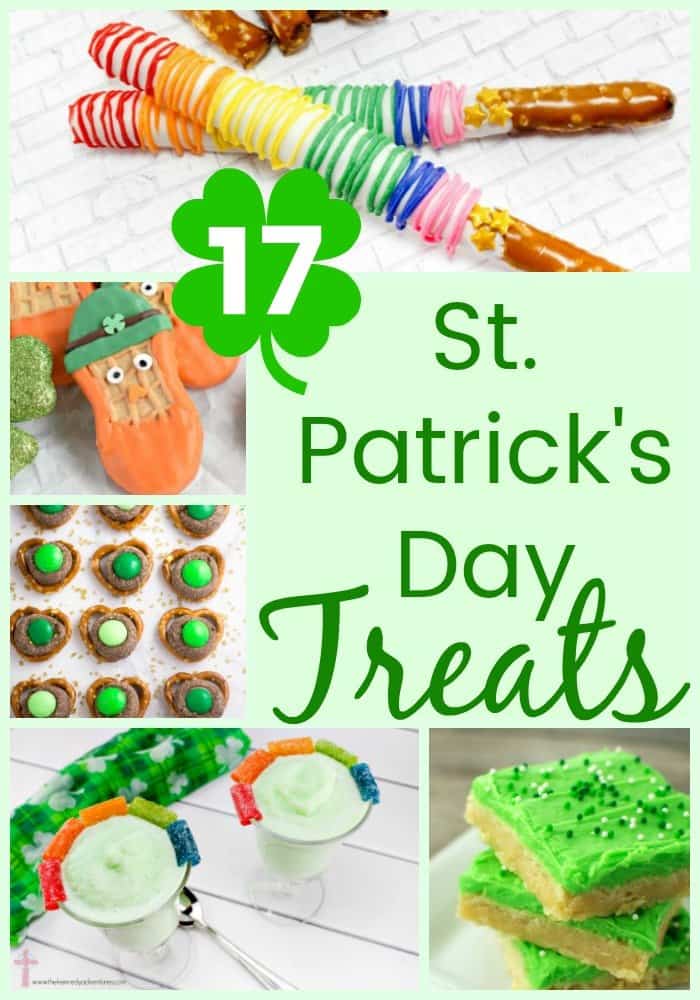 Print Friendly