The title sounds fancy schmancy, doesn't it? Actually, this is one of the easiest pasta dishes you'll ever make. Linguine Aglio e Olio simply means linguine with garlic and oil. I add a little white wine and lime juice to finish off the sauce.
The shrimp and artichoke hearts add extra flavor to the Linguine Aglio e Olio. You can also add mussels if you'd like. I didn't have any fresh mussels (members of several families of clams or bivalve mollusks). But they would have been really pretty in the photos.
Linguine Aglio e Olio
Linguine Aglio e Olio with Shrimp and Artichoke Hearts happens to be a favorite Saturday night dinner when it's just my husband and me. It's also the perfect meal for entertaining guests. Add a salad and garlic bread and you're good to go.
Helpful Hint:  This dish is completely done in less than 30 minutes.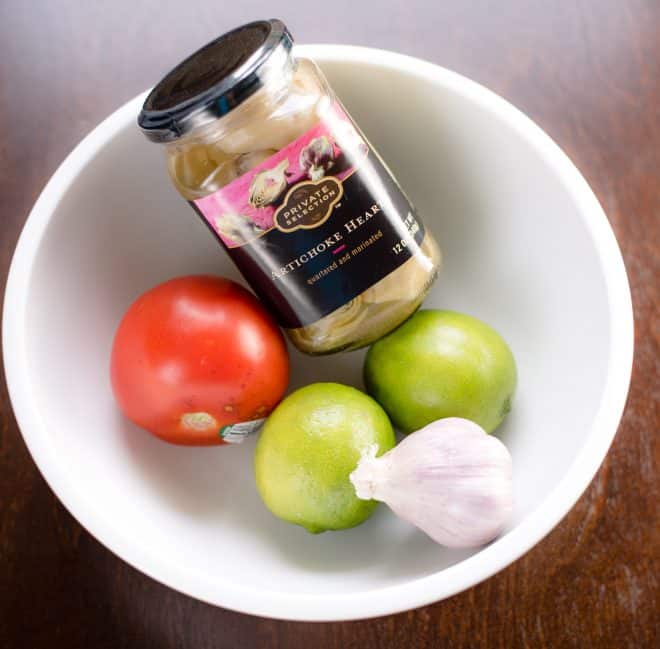 Linguine Aglio e Olio with Shrimp and Artichoke Hearts
Ingredients
1 lb. dry linguini
24 jumbo shrimp, peeled and deveined
1 (12 oz.) jar artichoke hearts
1 small onion, chopped (I use Vidalia when I can get them)
2 Tablespoons sliced fresh garlic
1/2 cup extra-virgin olive oil
1 medium tomato. diced
1/4 cup dry white wine (or 1/4 cup pasta sauce)
3 Tablespoons lime juice (or lemon, if you prefer)
Pinch of red pepper flakes, optional
Salt and Pepper to taste
Fresh parsley, for garnish
Instructions
In a large pot of boiling water, cook pasta al dente according to directions on package.
Meanwhile, in a large skillet over medium heat, add four tablespoons olive oil. Add diced onion and saute until translucent. Add sliced garlic and cook, stirring, for 35 seconds.
Add the remaining olive oil, white wine, lime juice and diced tomato. Simmer for about 2 minutes.
Add shrimp and artichoke hearts and cook for 2-3 minutes, until shrimp are pink.
Add linguine and mix well.
Garnish with fresh parsley, if desired.
Have I mentioned that I don't like parsley?
Parsley is usually left off as a garnish at my house. I just don't love parsley. Instead, I use chives.  I always receive lots of compliments on this dish, so it seems I must be doing something right.
Try Linguine Aglio e Olio the next time you need a quick, delicious meal. If you don't like shrimp, leave it off.
What's your favorite pasta meal?
You may also like: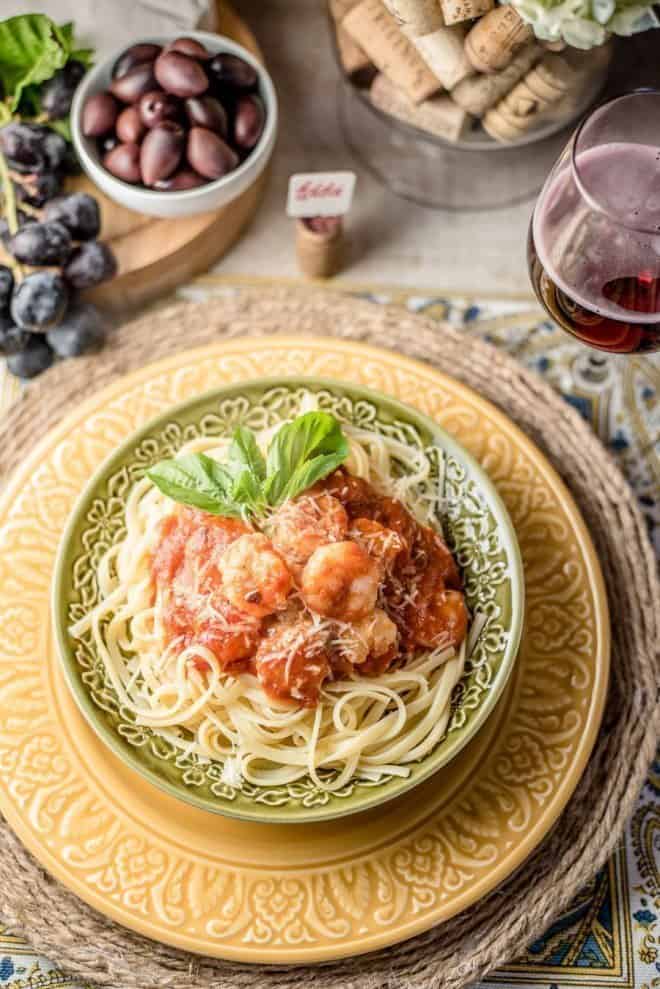 Gazpacho Shooters & Grilled Shrimp Skewers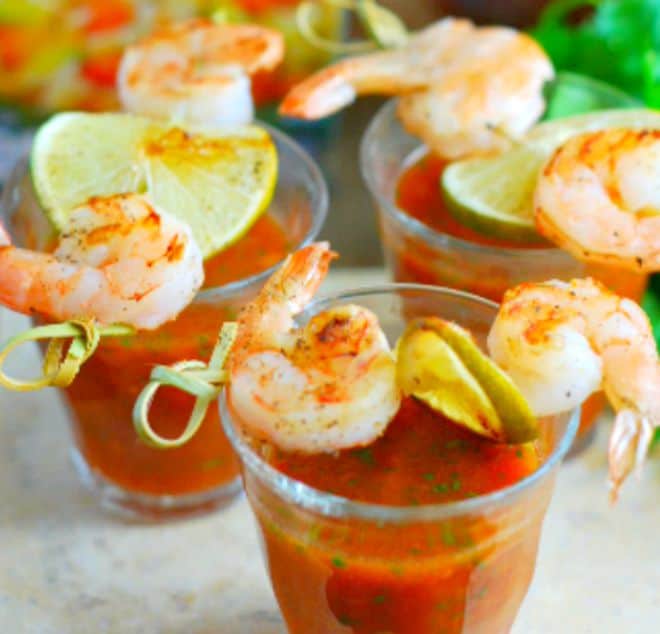 Print Friendly