As a child, I remember my dad eating buttermilk and cornbread. He would crumble up some leftover cornbread in a glass, pour in the buttermilk and eat it with a spoon.
I've never been a fan of buttermilk when it comes to straight up chugging. I would definitely need a chaser.
However, when it comes to cooking/baking, buttermilk is hard to beat. I sang buttermilk's praises when I shared my Mexican corn casserole.
Because buttermilk is acidic like sour cream and yogurt, it helps tenderize the gluten in pancakes and cake batter. Soaking chicken in buttermilk before frying makes it tender, juicy and crispy.  Also, buttermilk is surprisingly low in fat and calories.  While buttermilk was once the low-fat leftover portion of milk or cream after it had been churned, today buttermilk is made from non-fat or low-fat milk.
While recently flipping through the pages of my February edition of Southern Living, I lingered over the Buttermilk Revival article and fell in love with the pictures, the words and the recipes.
Since it's Hit or Miss Wednesday and I'm longing for spring, I couldn't resist trying the Mango Buttermilk Shake. You can find the simple recipe here.  It's a combination of frozen mango, buttermilk, vanilla and sugar mixed together in the blender.  I used non-fat buttermilk, skipped the sugar and added a no-calorie sweetener.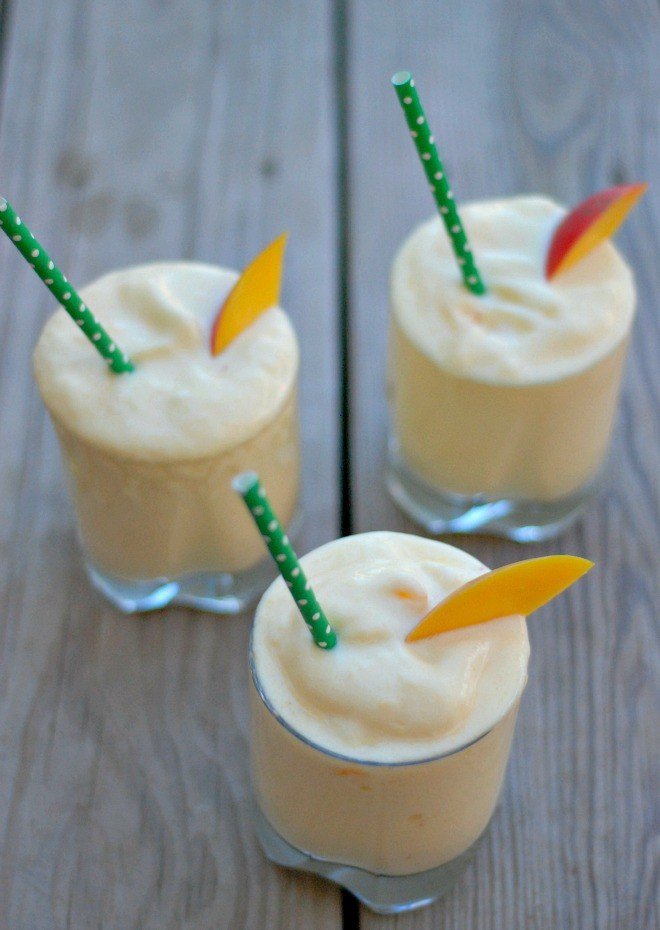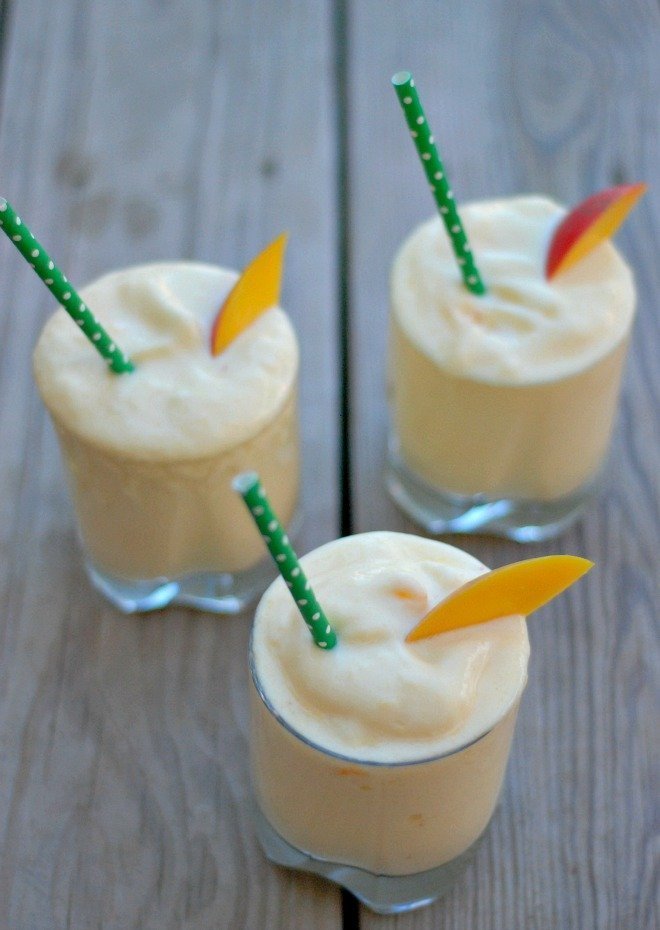 Was it a hit or miss?
I doubled the recipe and whipped up a batch of Mango Buttermilk shakes on a lazy Sunday afternoon and served them to my kids and their significant others.  Everyone loved them.  One of the girlfriends asked if I used yogurt and was surprised when she found out it was buttermilk.
The shakes are thick, creamy and full of mango flavor.  I'll be making these again and again.  It's the perfect shake for breakfast or a snack.  And it doesn't taste like buttermilk at all!
I, for one, am happy to witness a buttermilk revival. Do you ever drink buttermilk or use it in recipes?

Print Friendly