So, you're not in the mood for the pasta dish I shared in part 1?  No worries! Here's part 2 of Valentine's Day Dinner – the Trilogy!  (Note:  You can mix and match these menus if you dare!) You can see part 3 here!
Menu
Peppered Rib Eye Steaks
Stuffed Potatoes
Broccoli Bacon Salad
Rolls
Chocolate Eclair
In the south, we grill all year long, even if we have to bundle up a little bit.  Did I say we?  I meant to say my husband grills all year long.  And my Peppered Rib Eye Steaks are one of his all-time favorite foods!
Peppered Rib Eye Steaks
Ingredients
2 beef rib eye steaks (about ½ - ¾" thick)
1 T olive oil
½ T garlic powder
½ T paprika
1 tsp. dried ground thyme
1 tsp. dried ground oregano
1 tsp. pepper
½ tsp. salt
½ tsp. ground red pepper
Instructions
Brush steaks lightly with olive oil. In a small bowl, combine all steak seasonings. Sprinkle over steaks and press into both sides. Cover and chill for one hour. Grill steaks, turning once, over high heat, uncovered. I suggest using an instant-read meat thermometer.
You can find my famous stuffed potatoes recipe by clicking here!  You really need to try these!  They are that good!
Broccoli Bacon Salad is a quick and easy side dish to make ahead.
Broccoli Bacon Salad
Ingredients
1 large bunch broccoli, separated into florets
1 small red onion, chopped
1 cup raisins
10 bacon strips, cooked and crumbled
Dressing
3 T vinegar
⅓ cup mayonnaise
⅓ cup sugar
Instructions
In large bowl, combine broccoli, red onions and raisins. Combine dressing ingredients and pour over broccoli mixture. Mix gently. Refrigerate until chilled. Before serving, sprinkle with bacon and gently stir.
The ending of this meal is one of my very favorite desserts of all time!  And it happens to be one of the easiest desserts you will ever make.  There's just something about the combination of chocolate, graham crackers and vanilla pudding that is simply hard to resist.
Chocolate Eclair

Ingredients
1 box graham crackers
1 large pkg. vanilla instant pudding mix
3 cups milk
8 oz. whipped topping, thawed
1 tsp. vanilla
1 cup sugar
¼ cup milk
1 stick butter or margarine
⅓ c. cocoa
Instructions
Mix pudding and milk until thick. Add whipped topping and vanilla. Place one layer of graham crackers on bottom of 13 x 9 pan. Spread half of the pudding on top of crackers. Place another layer of crackers on top of pudding. Spread remaining pudding over crackers. Add a third layer of crackers. Mix sugar, milk, butter and cocoa in a medium sized saucepan. Bring to a boil on medium high heat. Boil for one minute. Cool and pour over top of crackers. Refrigerate overnight.
Note:  I have to give a shout out to Elaine for the chocolate eclair recipe!  You can usually find a variation of this eclair in any church cookbook.  However, this one is my favorite and Elaine makes it best!  No one can eat just one bite!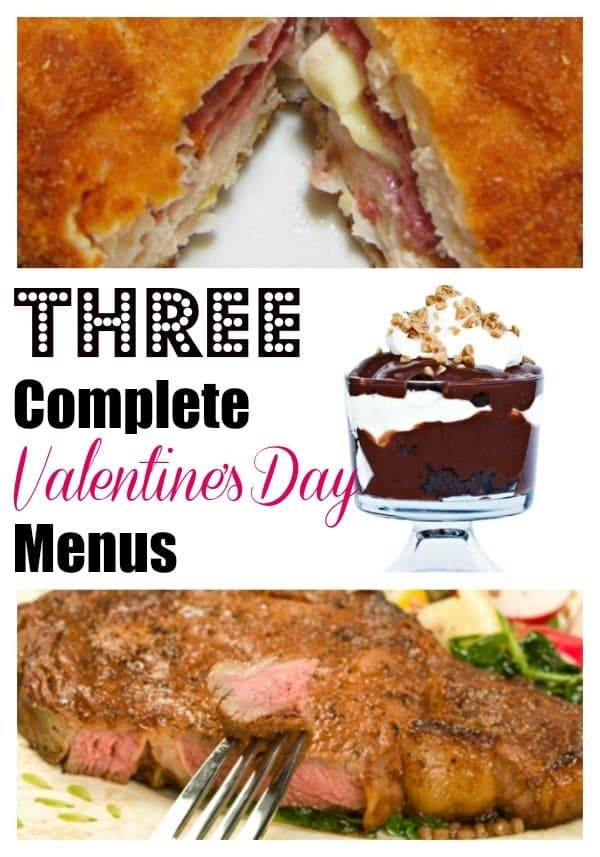 What's your favorite Valentine's Day meal?

Print Friendly