This post, 5 Essentials When Traveling with Kids, is sponsored by mifold®. I have received compensation or product for my honest review. 
Are you planning a spring break trip with the kids? If so, are you flying to your destination or planning a road trip? Either way, you'll need these 5 Essentials When Traveling With Kids.
These days, we frequently travel with the grandkids and I've perfected everything we need while traveling. Thankfully, the grandkids all have great personalities and good manners. Even so, anyone can get cranky on a long trip. I always try to have everything I need for the kids, without overpacking. It's tough, but it can be done.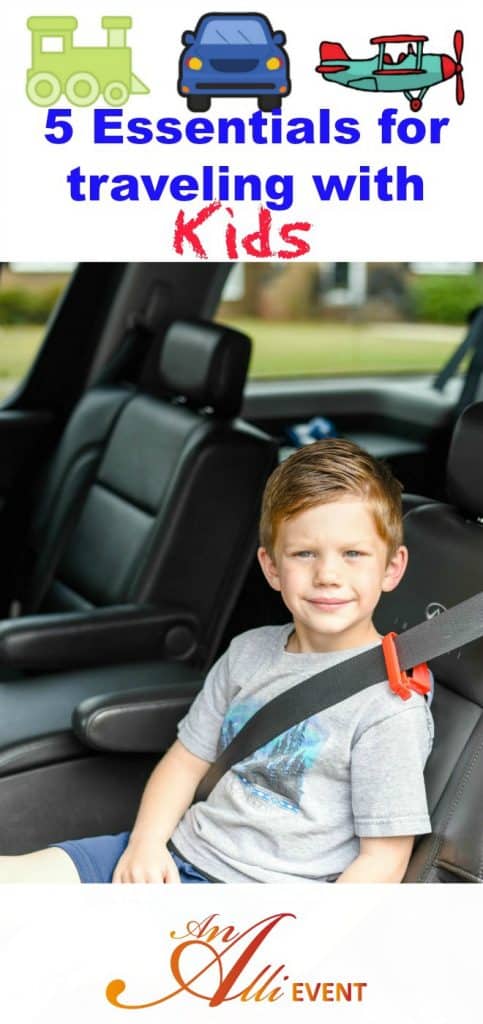 5 Essentials When Traveling with Kids
Backpacks
Each child has his own backpack. I always make sure they don't overpack their favorite games and toys. I don't want to lug around their backpack, so I check behind them to make sure their backpack isn't loaded full of favorite rocks.
Wet Wipes
I don't like sticky hands! I never leave the house without wet wipes for the kids and myself. Hey, I make messes too.
Surprise Activity Packs
My daughter always makes sure the kids have a surprise activity pack when we're traveling. When we all went to St. Maarten, it didn't take long for the kids to get bored on the plane. My daughter whipped out those activity packs and suddenly, the kids had all new games to play, books to read and new things to explore. It kept them busy until the plane landed.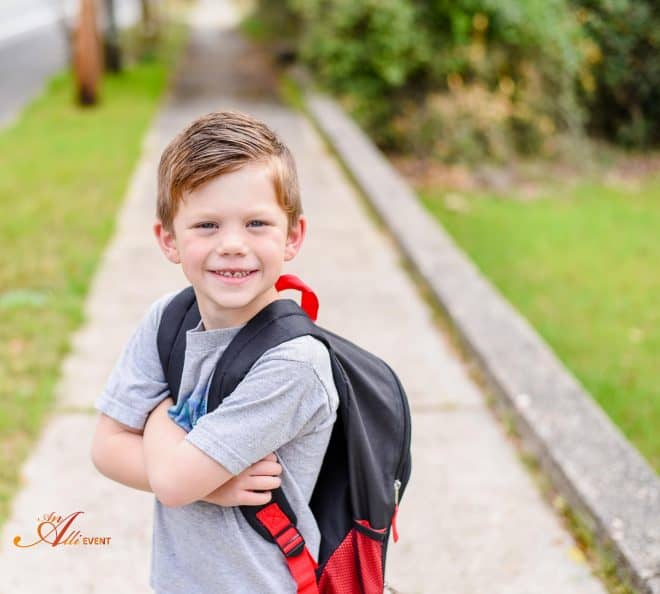 Healthy Snacks
Let's face it, kids get hungry while traveling. This is not the time to fill them full of sugar. Think string cheese, granola bars, dried fruit and trail mix. Just say no to snacks that melt and are too messy.
mifold® – the Grab-and-Go Car Booster Seat®
Once a child is at least four years old and reaches 40 pounds, he can graduate to a booster seat. My youngest grandson is booster seat age and I've found the best booster seat ever.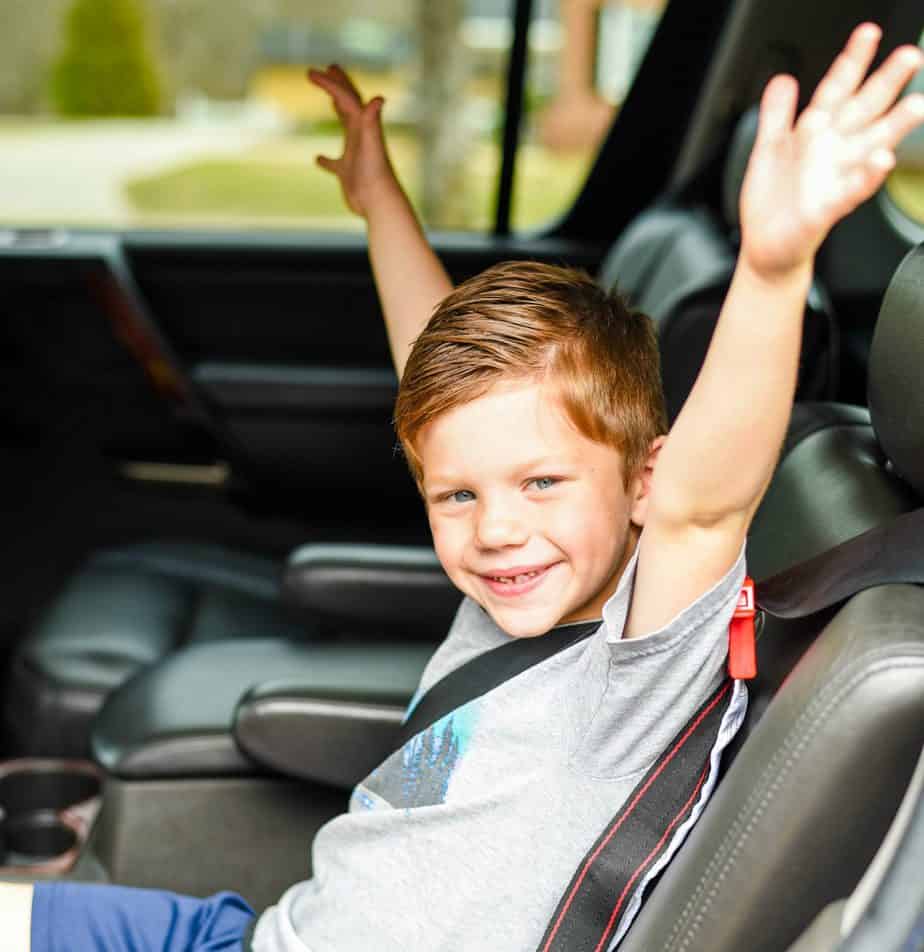 mifold is more than 10x smaller than a regular booster seat and just as safe. It's compact, portable and easily fits in a glove compartment of a car or a backpack for the plane. It's the most advanced booster seat ever invented. Instead of lifting the child to position the adult seat belt, mifold adapts the belt to the child.
I love the mifold booster seat because it's comfortable, adjustable, durable and fast. The Quick Clip™ allows quick and easy adjustment for children of all sizes, from the age of four all the way up to 12.
Also, mifold comes in a variety of colors from Perfect Pink to Taxi Yellow. How about Lime Green? There is also Slate Grey and Pearl Grey.
What did Tegan think about the mifold Grab and Go Booster Seat? The first words out of his mouth were, "It's so comfortable! May I keep it?" Of course, you can!
Whether you're planning a road trip or a plane trip, be sure and keep these essentials on hand when traveling with kids.