I'm all about winning in life. I firmly believe in living a positive life and I believe that what I focus on the longest becomes the strongest. I'm a glass all the way full and running over kind of girl . . .
Until it comes to giveaways, sweepstakes, etc.
True Story:  I know a couple of guys that seem to have the Midas touch!  Everything they touch turns to gold. If they go to Vegas, they win BIG!  I don't gamble. I don't even know how.
If they buy a lottery ticket, they win BIG. I've never bought one. I don't even know how.
They are not only big winners in Vegas.  They are winning at life.  They have hearts of gold and put their faith and family first place in their lives.
I have entered the HGTV Dream Home and the Urban Oasis giveaway every single year. Over and over. And over. Just about every single day that the contest is live.  Multiple times. I enter using my personal email, my blog email, my husband's and all my children's emails. I've stopped short of actually mailing in entries.
I've dreamed about what I would do with the house when I won.  If it wasn't in my desired location, I would sell it and buy an ocean front condo on my dream beach.
May I keep the furniture, decor and artwork, or does it stay with? What about the dog house?  Max would love it.
The years that they've surprised the winner by showing up at their home unannounced, I made sure I was TV camera ready and that my door was freshly painted and the entryway was neat and tidy ( a very slight exaggeration).
Do you remember the year the urban oasis giveaway was a fab apartment in NYC?   I could just see myself telling all my friends, via Facebook, that I would be spending the weekend shopping in NYC and casually insert the fact that I would be spending said NYC weekend in my fab apartment. Is that shallow?  Why, yes it is.
When the giveaway apartment was in Chicago, I could see myself spending long weekends in the Windy City. Fact is, the closest I've been to a long Chicago weekend is a connecting flight at O'Hare.
Oh, wait!  I did win a TV once!  My son was playing AAU travel basketball in high school and the team raffled off a TV to help with travel expenses. My son "forgot" to sell his tickets. I ended up buying all 25. So, is that really winning if I almost paid for the thing?
But maybe things are looking up. Last Christmas I won a book from a blog giveaway that, frankly, I don't even remember entering. Score!
A couple of weeks ago, I received an email notice that I had won a handmade sign from a favorite blogger friend that I follow. I had entered by leaving a FB comment. I was thrilled – 2 wins in one year!  Yes!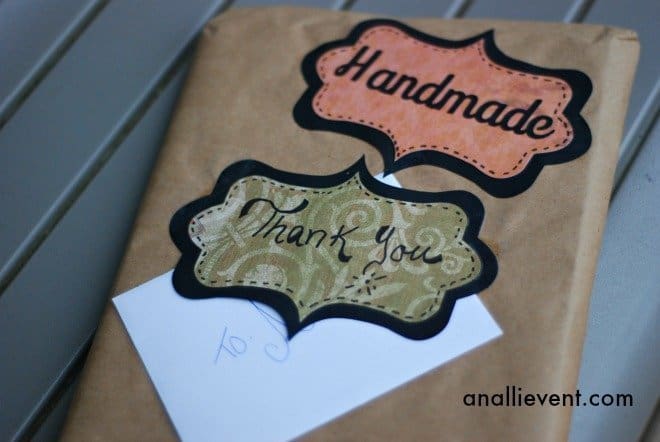 When the sign arrived from Creative Dominican, (thanks again, Beca) it was lovingly and beautifully wrapped with the sweetest card attached. I was so ecstatic!  You can find Beca's Etsy shop here and follow her on Facebook here!
I promptly hung my new sign on my front porch!
Maybe my luck is changing in the sweepstakes and giveaway department!! Maybe I do have the Midas touch. Maybe it is my year to win the HGTV dream house AND the urban oasis apartment!  And when I do, you're all invited to a great big party in my new pads!  And I may just include you in that long weekend of shopping.
Have you ever won anything in a giveaway or sweepstakes or are you a loser like I used to be?  Do you have the Midas touch?  Please share!