Spring is in full bloom and that means it's baseball season! Three of my four grandsons are playing baseball again. The fourth grandson prefers golf. I have visions of them all going pro one day. Wink.
For now, I'm busy trying to keep track of their baseball schedules. Often, I find myself running from field to field within the baseball complex. Does that count as exercise? That's why I'm always prepared with effortless portable snack solutions for busy moms (and grandmas).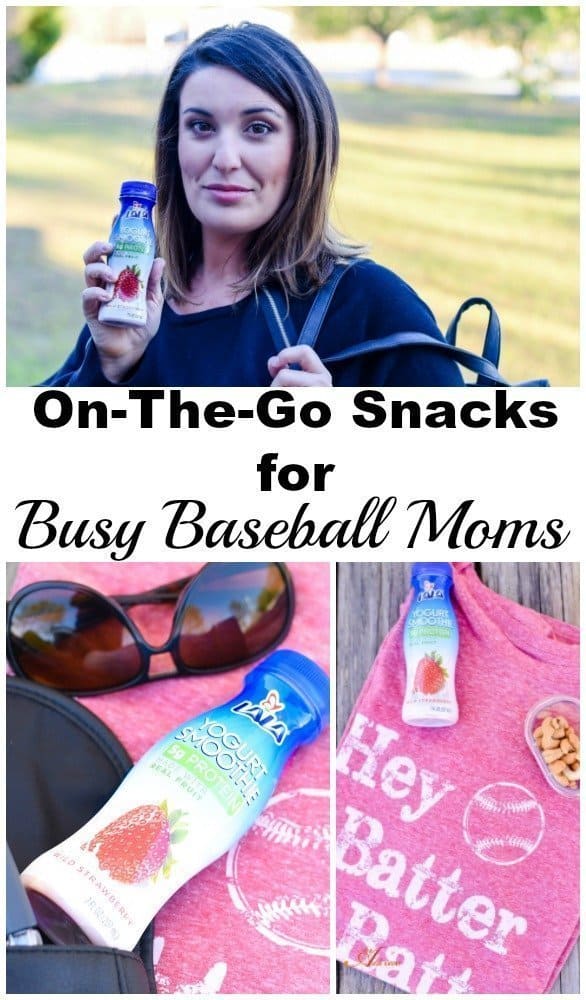 Have you ever visited a concession stand at a baseball game? Temptation reins supreme! I get nervous when my oldest grandson is pitching and if I'm not prepared, I'll end up at the concession stand ordering snacks I don't want or need.
It truly does pay to be prepared! That's why I'm giving you a sneak peek into my game-day backpack.
What's in my Backpack
Sunglasses, Sunscreen & Lip Balm
The sun can be brutal! I never venture outside without my sunglasses and a small bottle of sunscreen. I usually slather on the sunscreen before I leave home. When I'm traveling to a double-hitter or an all-day tournament, I need more. I'm constantly reapplying the lip balm in order to keep these lips soft and moisturized.
Season Tickets
When I'm rushing out the door to a home game, I always have my season tickets. It saves time and money. I don't have to search my backpack for cash and they don't take debit cards. Dang.
Camera or Smartphone
No, I don't surf the web during the game (unless it's boring – shhh), but I do make sure my phone is fully charged. I take my big-boy camera with the zoom lens to a few of the games to make sure I get some pro shots of the grandkids.
Portable Snack Solutions
Did I mention that baseball games can go on forever? Games usually start in the late afternoon and aren't over until after dark. That's why I always have portable snacks with me and my favorite is LALA Wild Strawberry Yogurt Smoothie. It's a little tart, a little sweet and a lot creamy and yummy. LALA Wild Strawberry Yogurt Smoothie is made with real strawberries and has 5 grams of protein. It's the perfect treat while watching the game, no spoon needed.
LALA Yogurt Smoothie is an on-the-go, portable convenient snack that's found in the dairy section of your local Walmart. I always stock up on LALA Yogurt Smoothies and my favorite nuts when I'm shopping at Walmart. Check this store locator to find out where to buy a delicious LALA Yogurt Smoothie in your area.
Helpful Hint:  Print a coupon and save money when you purchase LALA Yogurt Smoothies.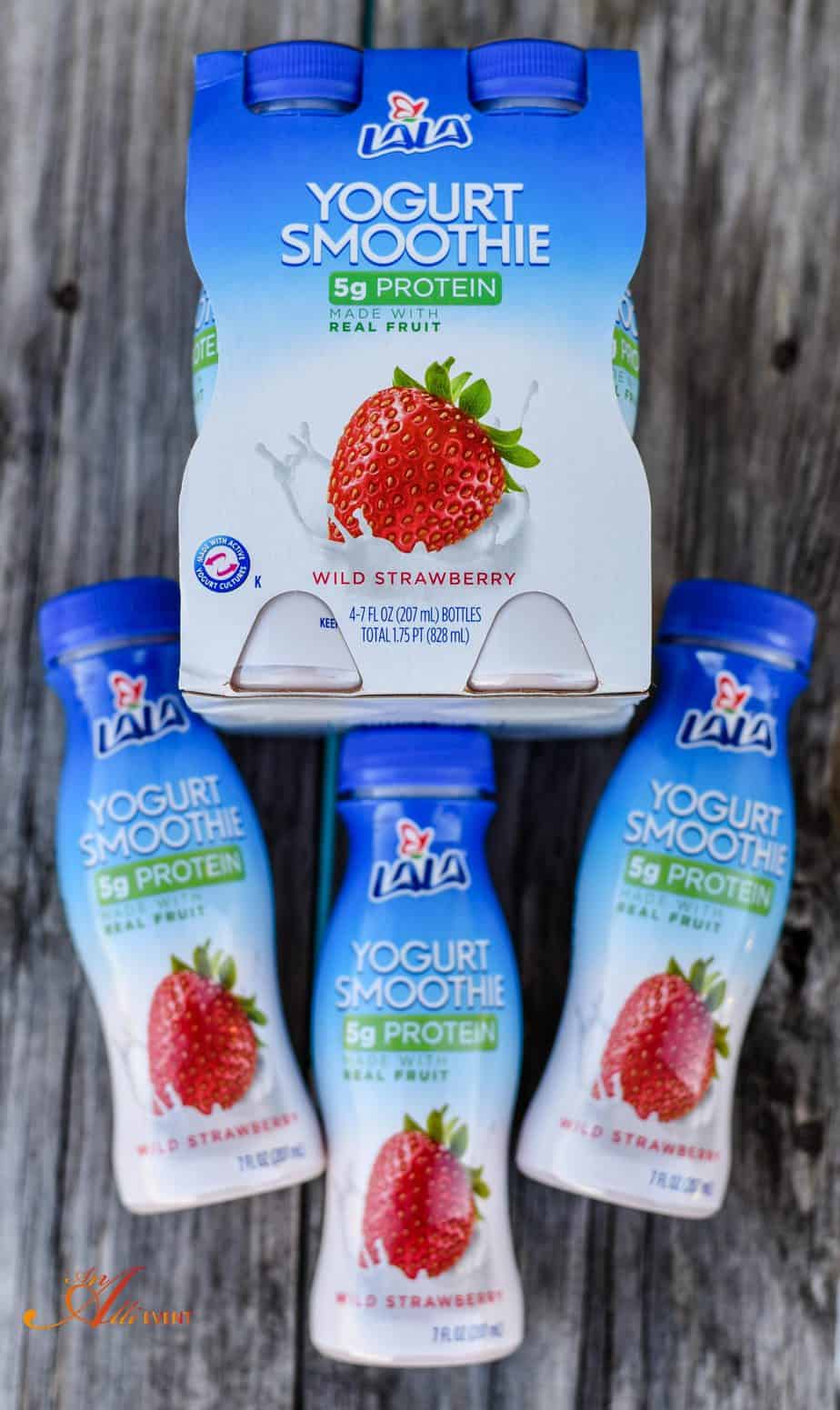 Comfy Fold Up Chair
Baseball games are long and bleachers are hard. Obviously, my fold up chair won't fit in my backpack, but it's always in the back of my SUV. Plus, it has a built-in beverage holder that's perfect for my LALA Wild Strawberry Smoothie.
These days, when the concession stand is calling my name, I keep cheering for my team because I have my own portable snack solutions and my snack's better for me than theirs!
Sweepstakes Alert!
This shop, Portable Snack Solutions for Busy Moms, has been compensated by Acorn Influence, Inc. and its advertiser. All opinions are mine alone. #Yogurting #LALA