My husband is a meat and potatoes man. Whenever I do meatless Mondays, he tries to be such a trooper. But when you've been married as long as I have, you can read your spouse's mind without him saying a single word.
My husband hated veggies when he was growing up and when we got married I made it my mission in life to change his mind. (I'm such a veggie lover!)  I was always coming up with new ways to serve veggies and throughout all my hits and misses, I finally realized that he likes veggies that are packed full of bold, unexpected flavor.
On weekdays, I try to plan my menus around good, nutritious foods that don't require a lot of time in the kitchen. Oh, who am I kidding? I do the same on weekends, too. Since my entire family enjoys a good pork tenderloin, my Spicy Pork Tenderloin & Flavor Full Sides has been promoted to my weekly meal rotation.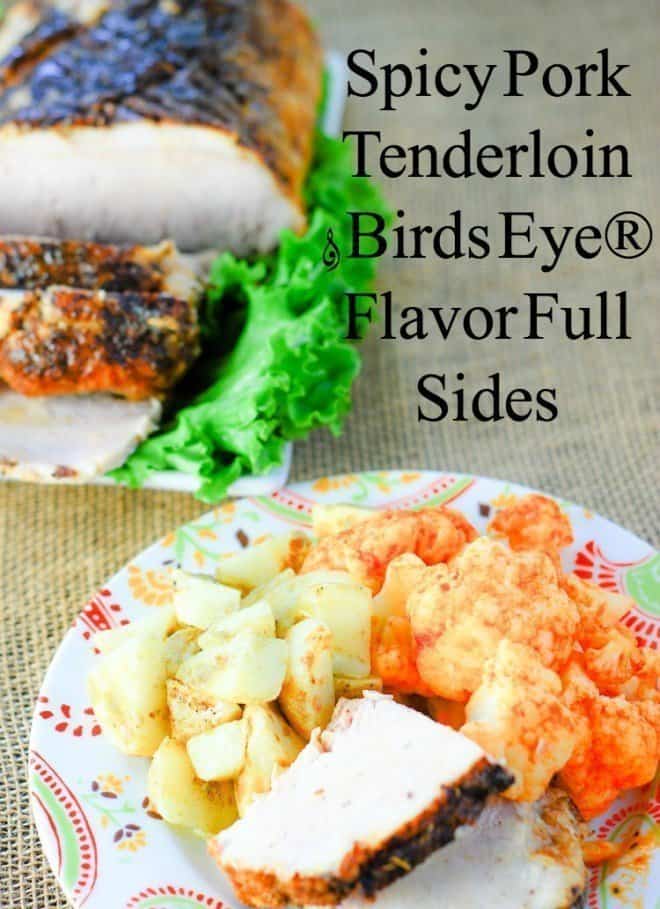 Once I prep my pork tenderloin, I stick it in the oven, set the timer and forget about it. A few minutes before it's done, I cook my 2 sides – Birds Eye® Flavor Full Buffalo Cauliflower and Sour Cream and Onions Potatoes – in the microwave according to the directions on the packaging. (You can get a $1.00 off coupon by clicking here! It's good until Dec. 31st, so hurry!)
Spicy Pork Tenderloin & Flavor Full Sides
Ingredients
1 pork tenderloin roast
1 tsp. garlic powder
1 tsp. ground cumin
1 tsp. chili powder
1 tsp. salt
½ tsp. black pepper
Instructions
Preheat oven to 350º.
Combine all the rub ingredients and sprinkle on both sides of pork tenderloin.
Place the pork tenderloin fat side up in a baking pan.
Roast (do not cover with foil) according to package directions or until an instant read thermometer reads 145-160ºF. (I usually cook mine about 15 minutes per lb.)
Let rest for 10 minutes before slicing.
My family and I have been big fans of Birds Eye® Vegetables for years, so I was excited to find the 8 new flavor full varieties including Ranch Broccoli and BBQ corn! You can click here to select the product you want to try and find the store nearest you that has that particular variety.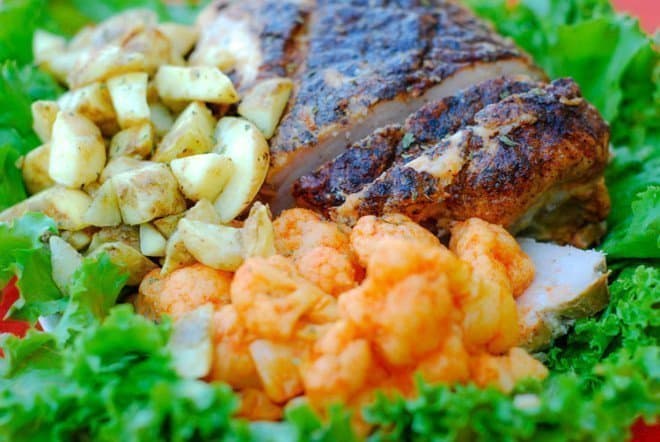 Birds Eye® uses the highest quality vegetables that are harvested and flash-frozen at their peak freshness. With the new 8 varieties, I can serve my family a different veggie every night of the week. And these are veggies that my husband actually enjoys! Should I be jealous?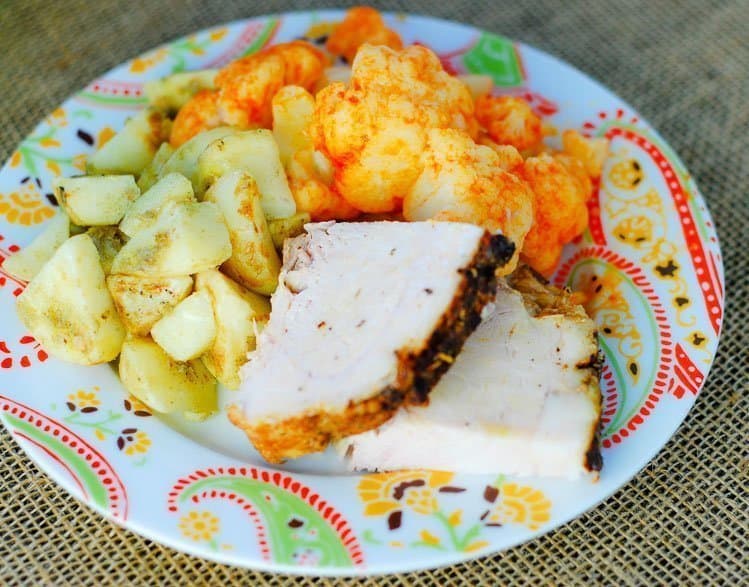 Click here to see all the new Steamfresh® flavors. Which new, bold flavors would you like to try?