7 Easy Tips for a Happy Carefree Retirement is a sponsored post written by me on behalf of VSP Individual Plans.
It seems like only yesterday  I was twenty-something, newly married and looking forward to starting a family. My husband and I were so excited about embarking on a new journey together. Finding a house, shopping for furniture and merging our two lives together was a lot of work but a whole lot of fun.
A few years later when our first child arrived, we were totally smitten. My heart could barely contain the overwhelming love and joy I felt when I saw my baby for the first time. Seems like I blinked a few times and I now find myself enjoying spending time with the grandkids and preparing for retirement. Where did the time go?
I believe you're only as old as you feel, so I choose to feel young! Since I still have a few years before I'm old enough to retire, now is the perfect time to make sure I have everything in order. That's why I made a list of 7 Easy Tips for a Happy Carefree Retirement.
7 Easy Tips for a Happy Carefree Retirement
1. Think Positive Thoughts About Retiring
I choose to think about refiring instead of retiring. When I look at retirement as a new beginning instead of the end, I find myself excited about having the extra time to try something new like a cooking class or traveling to a new and exciting destination.
When my dad retired, he found that he enjoyed baking and now his Sour Cream Pound Cake is famous in his hometown. Before he retired, he barely knew his way around the kitchen. Now, he bakes for family, friends, and neighbors. Between baking, working at his farm and spending time with family, his days are busy and productive.
Here's a photo of dad's famous cake! Doesn't it look delicious?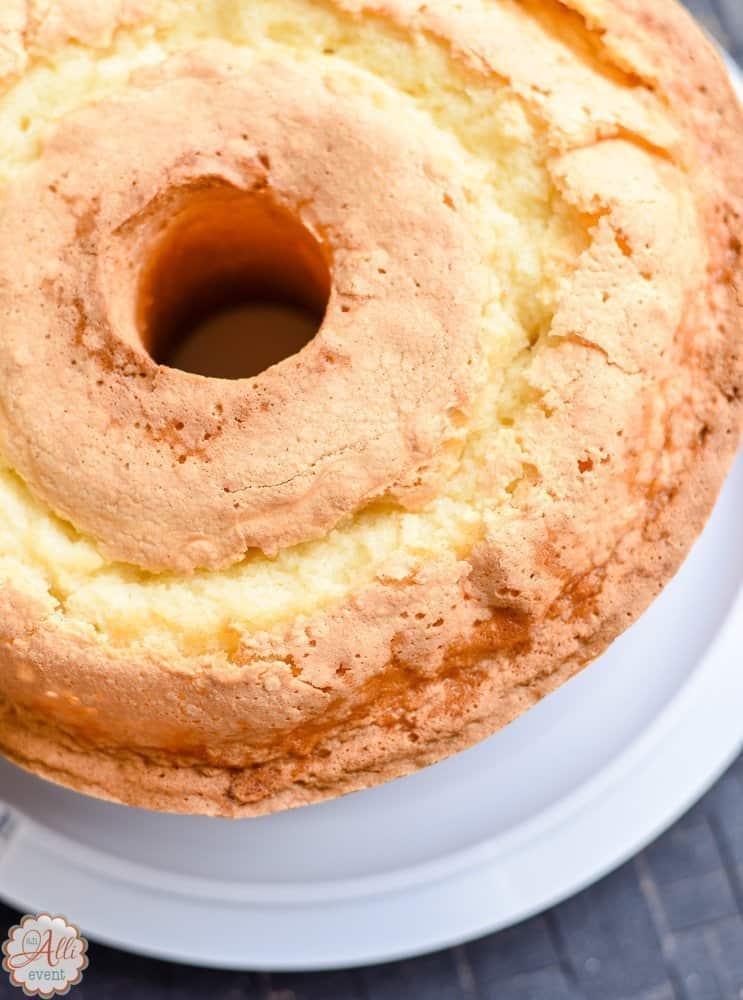 2. Keep a Schedule
When you've been working a 9-5 job for years, I'm sure the thought of not having anything to do can be crippling. Your routine will not be the same, but it's important to implement new routines.
I love that my dad has a routine. He gets up at a certain time, eats meals at a certain time and even makes a trip to the post office at a certain time. Structure helps you avoid boredom.
3. Spend Time with the Grandkids
If you want to feel young, spend time with your grandkids. I'm the cool Nana because I ride bikes and shoot hoops with the grandkids. My oldest grandson is now taller than me and he told me not to share this photo of me blocking his shot. Of course, I'm sharing! That's what grandparents do.
I also like to plan sleepovers that include baking, crafts, movies, and lots of games. When you spend time playing with your grandkids, you feel better physically and mentally.
4. Throw a Retirement Party (for yourself)
Retirement is a major milestone, so it's the perfect time to plan and throw a party for yourself. Invite your closest friends and family and enjoy celebrating your next phase of life. You deserve it!
5. Don't Think of Yourself As Old
If 50 is the new 30, 65 is the new 45! Wink! Studies have proven we're only as old as we feel. Age is a mindset, not a number. I'm in my 50's and when people comment that I look much younger, I greet that compliment with a great big smile.
6. Stay Active
We shouldn't wait until we retire to exercise, but we should keep it up once we're retired. Make exercise fun! If walking on a treadmill is boring, chances are you won't stick with it. Go for a hike or take a walk in the park. How about a little one-on-one basketball game with the grandkids? You may have to try different activities to find which one you like the best.
7. Re-evaluate Your Health/Vision Coverage
Often times, we have a handle on our health insurance, but we don't give much thought to vision coverage. A majority of people don't even know what their post-retirement vision coverage options are. Since Traditional Medicare doesn't include routine eye exams, many people have no idea what to do. Thankfully, VSP Individual Vision Plans offer the coverage you need for a happy carefree retirement.
Ten years ago, VSP created the industry's first nationally available individual plan for vision care. I was amazed to find out that annual benefits covered by a VSP Individual Vision Plan include a comprehensive eye exam, prescription lens, a generous allowance for frames and/or contacts and a wide selection of name brand frames.
If you don't have employer-provided vision care, VSP Individual Vision Plans offer affordable individual vision insurance. The cost of VSP Individual Vision Plans can be as low as $17 a month and provide an average savings of more than $200 per year. Members consistently give VSP a 95% overall satisfaction rating too.
VSP Vision Care is the national leader in eye care benefits and they have the nation's largest independent doctor network.
The transition to retirement is easier when you plan carefully. For more information, go to GetVSPDirect.com or call 877-988-4746 and speak to a customer care representative to learn more and enroll!
This is a sponsored post written by me on behalf of VSP Individual Plans.