This post contains affiliate links and I received a free e-book for this review. All opinions are my own. How to Throw an Awesome Birthday Party
As a party planner, my quest in life is to throw the most awesome birthday parties ever! If I had a dollar for every time I draw a complete blank when it comes to throwing a birthday party for a child, I would be one rich chick.
Does that ever happen to you? And it's not just about coming up with an awesome theme that will impress your child and all her friends. We're certainly not in the running for mom of the year, are we? That's debatable.
Parties tend to have a way of getting out of hand quickly, especially when it comes to costs. I've blown my budget too many times to count. Fortunately, I've found a solution to all my party planning woes.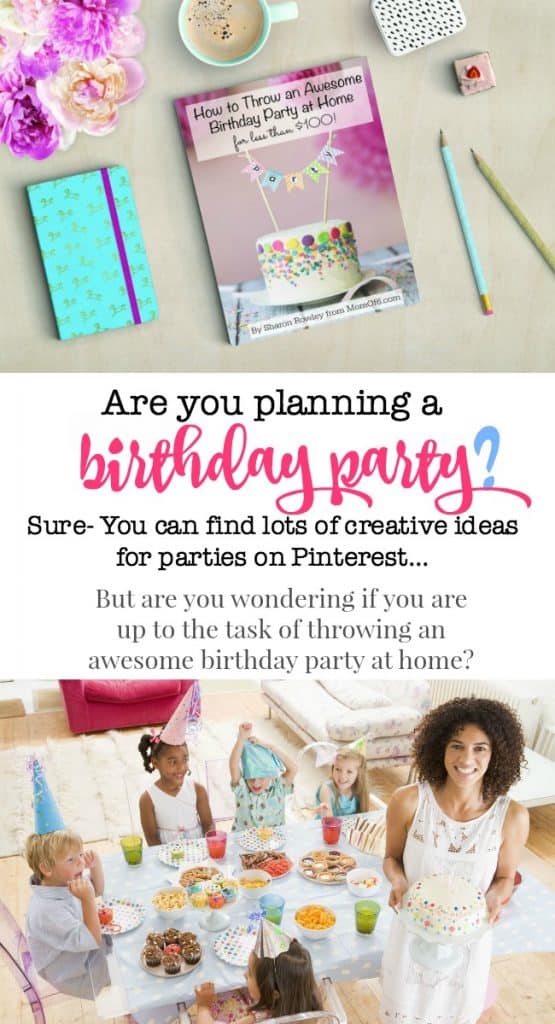 How to Throw an Awesome Birthday Party at Home for less than $100 is a brand new e-book by Sharon Rowley from momof6.com. While reviewing this new book, I quickly realized that it covers everything I need to know for planning the best birthday party ever.
You'll find answers to all your questions, like:
Who do I invite?
How many kids in total?
How long should the party run?
Is my child ready for a sleep-over party?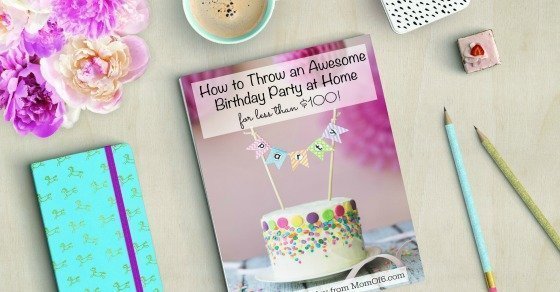 This awesome e-book includes printable checklists and party timelines. Everything you need to plan your party and stick to your budget is included.
How to Throw an Awesome Birthday Party at Home includes five chapters, covering the budget, theme, invitations, decorations, food, favors and a whole lot more.
How to Get Your Own Copy of How to Throw an Awesome Birthday Party
You can get your own e-book for the low price of $7.99. Click the book below to order today. You'll never draw a blank again when it's time to plan your child's next party.

Are you planning a birthday party soon?