When it comes to decorating my house, I like to save money. That way, I can spend my Christmas budget on gifts for the grandkids. Whenever I'm planning a holiday party or need a quick centerpiece, I like to run to my local dollar store to see what craft ideas I can come up with. While browsing the aisles, I came up with this easy Dollar Store Christmas Tree Craft. I love the way it turned out.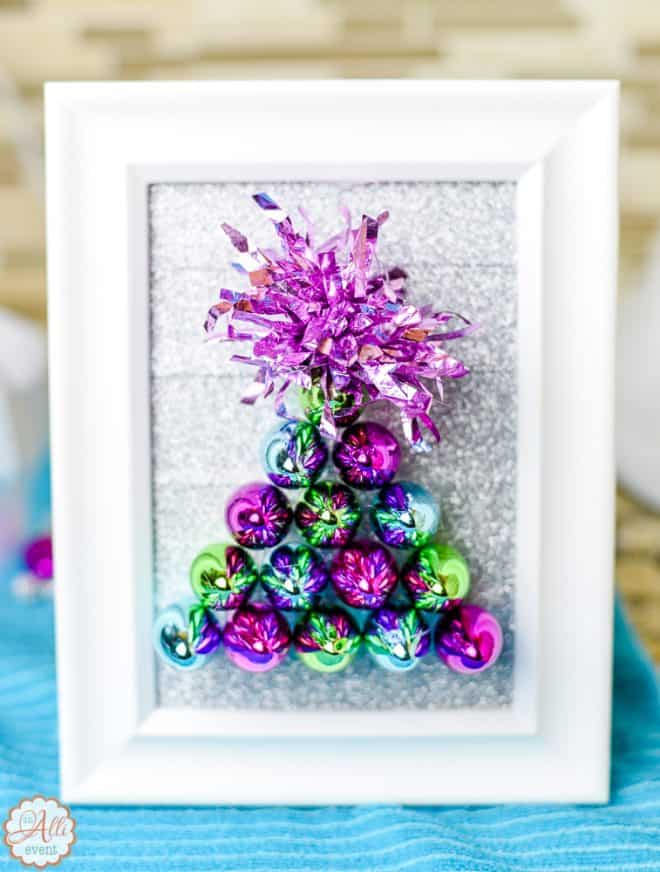 We'll get started on this easy Whimsical Dollar Store Christmas Tree Craft project in a minute. Before we do, let's welcome the hosts of the 12 Days of Christmas Blog Hop. I especially want to give a shout out to Shirley for organizing this and putting up with all of us. She's the best.
Welcome to the third annual 12 Days of Christmas Blog Hop!
Stop by every day from December first through the twelfth for new ideas you can use to make your season brighter!
Meet Your Hosts
They have all been busy as Elves creating, decorating, cooking and crafting tons of new ideas for you to try this holiday season!
Shirley~Intelligent Domestications I Alli~An Alli Event I Michelle~Our Crafty Mom I Marie~DIY Adulation 
Erlene~My Pinterventures I Beverly~Across The Blvd. I Debra~Shoppe No. 5 I Victoria~Dazzle While Frazzled
Megan~C'mon Get Crafty I Michelle~Michelle James Designs I Amanda~Domestically Creative
Deborah~Salvage Sister & Mister I Jeanie~Create & Babble I Sherry~Olives & Okra
Jenny~Cookies Coffee & Crafts I Emily~Domestic Deadline I Bonbon~Farmhouse 40
Leanna~Of Faeries & Fauna I Pam Larmore~P.S. I Love You Crafts I Kelly~North Country Nest I
Marie~The Inspiration Vault I Gail~Purple Hues and Me I Lynne~My Family Thyme I
Karen~Dragonfly and Lily Pads I Trisha~Blowing Away Out West Lorrin~Embrace The Perfect Mess I
Terri~Christmas Tree Lane I Sam~Raggedy Bits I Cyn~Creative Cynchronicity  Valeria~Val Event Gal 
Yami~The Latina Next Door  I Tania~Little Vintage Cottage
 Lauren~Wonderfully Made I Vanessa~DIY 180 I Kimberly~A Wonderful Thought I
Kim~Everyday Parties  I Dru~Polka Dot Poplars
Dollar Store Christmas Tree Craft
For this craft, you'll need:
Sparkly Tape
Picture Frame (I'm using a 5×7 frame)
Mini Ornaments (2 packs with a few left over)
Glue Gun
I purchased all the other items (except glue gun) for this project at my local Dollar General for less than $10.00.
The beauty of this Dollar Store Christmas Tree Craft is that you can personalize it to fit your color scheme. If you want a larger frame, go for it. Just be sure to purchase additional ornaments.
Remove the glass from the picture frame. Carefully, cover the glass with sparkly tape. I like to run the tape horizontally, but vertical works, too.
Remove the ornament caps from the mini ornaments. I like to lay out my design before I start gluing the ornaments into place.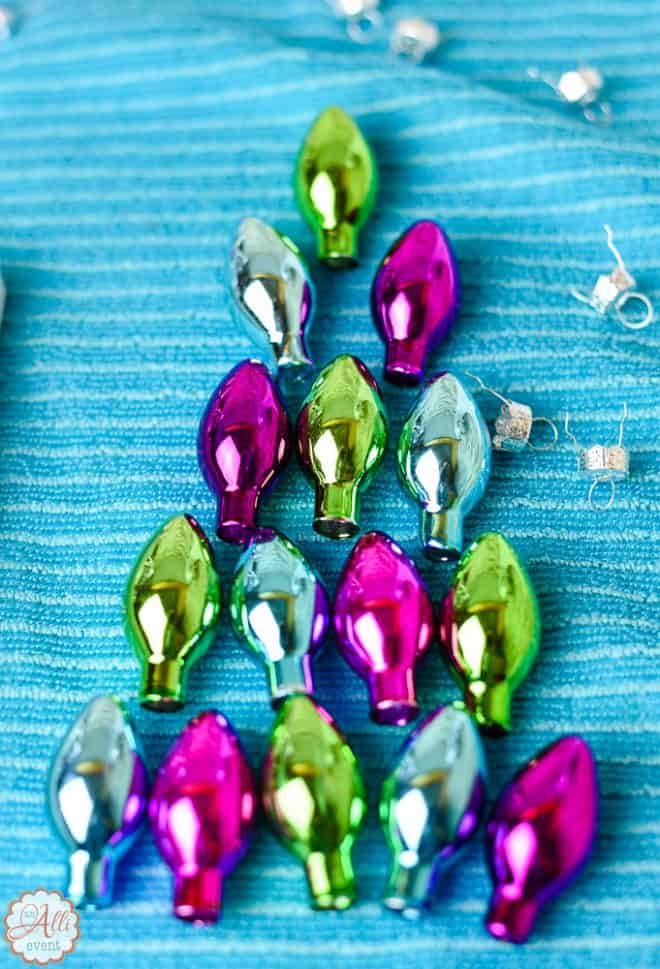 Start at the bottom and glue 5 mini ornaments, then repeat rows with 4, 3, 2, and 1 ornament in the shape of a Christmas tree. You are done!
Place the glass back into the picture frame and enjoy your Dollar Store Christmas Tree! I'm using mine in the bathroom to add a little Christmas sparkle.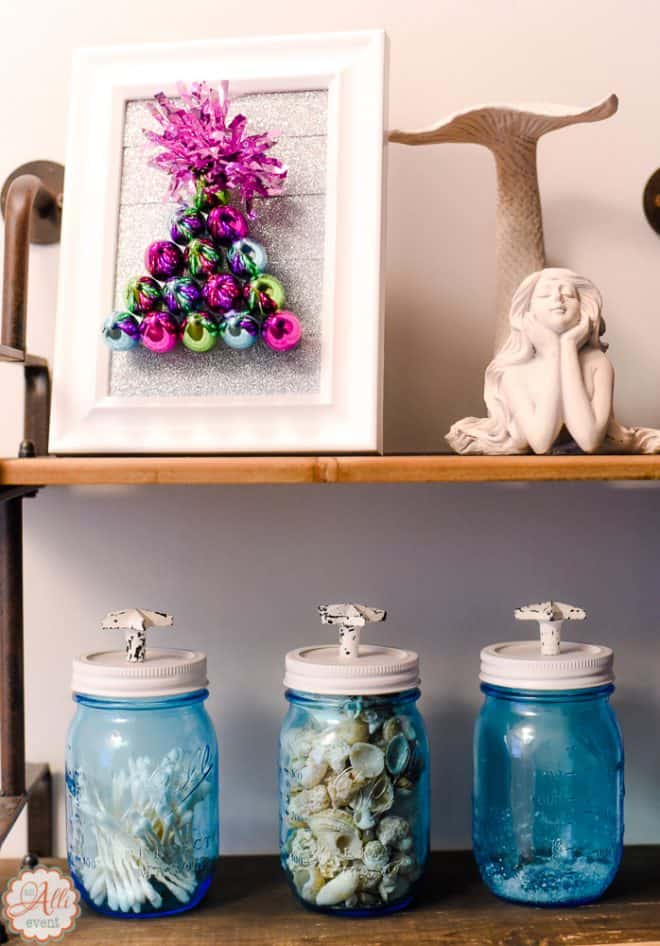 Helpful Hint: My tree needs a little something to go on top. I searched the house and finally found one of those cheap little balloon weights. It has a burst of metallic ribbon at the top. I cut off the top, ran tape around the bottom to keep it together and hot glued it to the top of the tree. I think it fits this whimsical tree to a tee. You could also make a glitter star in place of the ribbon.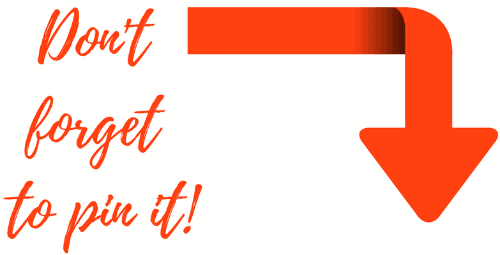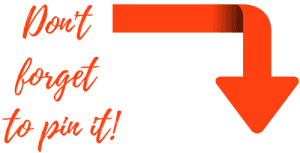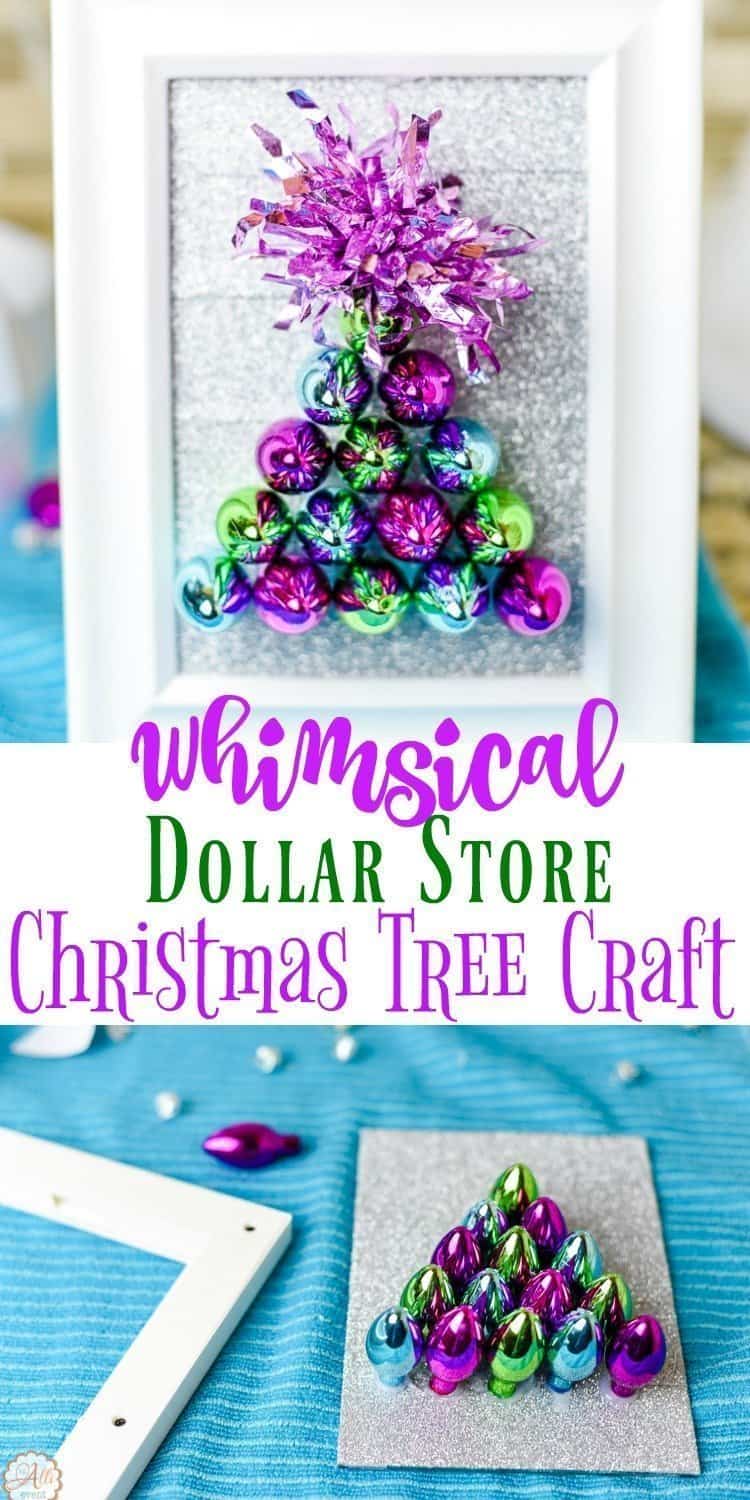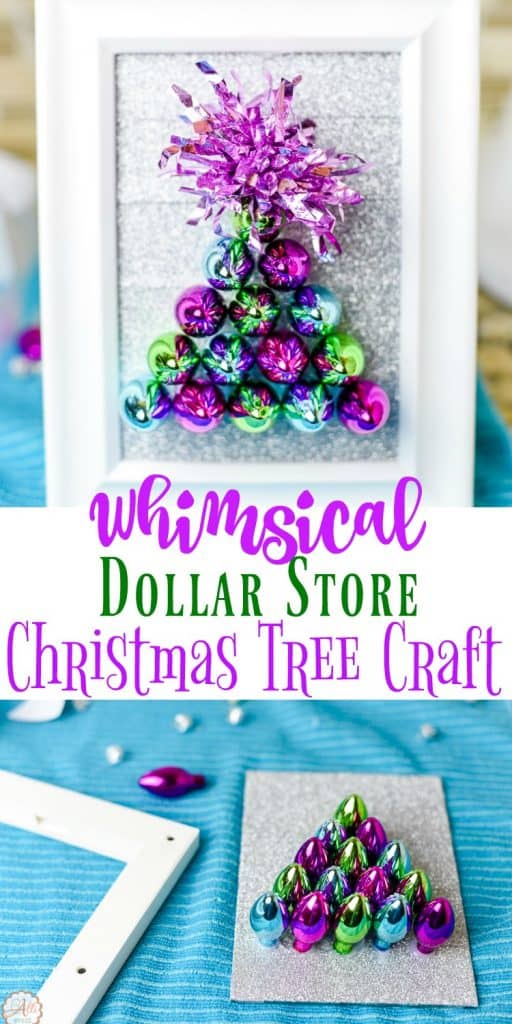 Be sure to visit our fellow 12 Days of Christmas Bloggers below for even more creative ideas this holiday season!