I'm a seafood lover and when I'm entertaining during the holidays, I like to include seafood whenever I can. When it comes to holiday party appetizers, I like to mix it up a bit and Pan Seared Scallops are perfect for holiday get-togethers.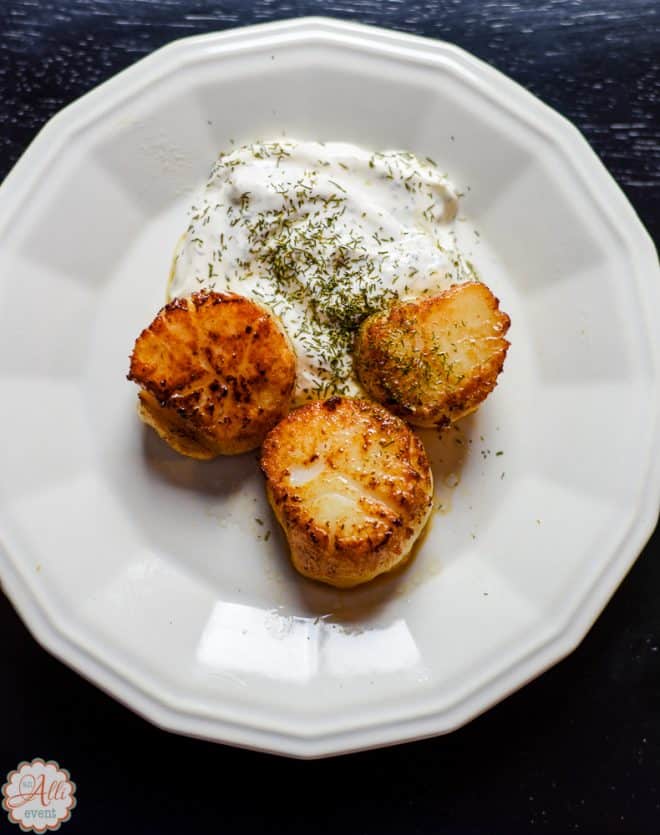 Before we get back to our Pan Seared Scallops, welcome to the 4th day of our 12 Days of Christmas Blog Hop!
Meet Your Hosts
They have all been busy as Elves creating, decorating, cooking and crafting tons of new ideas for you to try this holiday season!
Shirley~Intelligent Domestications I Alli~An Alli Event I Michelle~Our Crafty Mom I Marie~DIY Adulation 
Erlene~My Pinterventures I Beverly~Across The Blvd. I Debra~Shoppe No. 5 I Victoria~Dazzle While Frazzled
Megan~C'mon Get Crafty I Michelle~Michelle James Designs I Amanda~Domestically Creative
Deborah~Salvage Sister & Mister I Jeanie~Create & Babble I Sherry~Olives & Okra
Jenny~Cookies Coffee & Crafts I Emily~Domestic Deadline I Bonbon~Farmhouse 40
Leanna~Of Faeries & Fauna I Pam Larmore~P.S. I Love You Crafts I Kelly~North Country Nest I
Marie~The Inspiration Vault I Gail~Purple Hues and Me I Lynne~My Family Thyme I
Karen~Dragonfly and Lily Pads I Trisha~Blowing Away Out West Lorrin~Embrace The Perfect Mess I
Terri~Christmas Tree Lane I Sam~Raggedy Bits I Cyn~Creative Cynchronicity  Valeria~Val Event Gal 
Yami~The Latina Next Door I Jeannee~Centsably Creative I Tania~Little Vintage Cottage
 Lauren~Wonderfully Made I Vanessa~DIY 180 I Kimberly~A Wonderful Thought I
Kim~Everyday Parties  I Dru~Polka Dot Poplars
Don't be intimidated by Pan Seared Scallops. They are easy to cook once you know the basics. Scallops, like shrimp, don't need much cooking time. You want to cook them in a heavy skillet on medium-high heat for 2 minutes on each side. You'll have tender scallops with a nice sear on the outside. If you cook them too long, you'll have tough, pale, steamed scallops. Trust me, you don't want that.
There are two types of scallops – sea scallops (the big ones) and bay scallops (the little ones). I prefer sea scallops but I've had my share of bay scallops too.
Pan Seared Scallops
You'll need about 1-1/2 lbs. sea scallops. If you find a small tag (side muscle) on the side of the scallops, remove it. Don't worry if you miss one. They are perfectly safe to eat.
Pat the scallops dry and sprinkle with salt and pepper. Heat two tablespoons olive oil over medium-high heat. Add the scallops in a single layer, spaced about an inch apart.
Cook the scallops for 2 minutes before flipping. The scallops should be golden brown and will release easily from the pan when time to flip. Cook for another 2 minutes. Serve immediately with homemade tartar sauce.
Pan Seared Scallops
Ingredients
1-1/2 pounds sea scallops
2 Tablespoons butter OR light olive oil
Salt and Pepper to Taste
Tartar Sauce
1 cup mayonnaise
1 Tablespoon minced onion
1 Tablespoon dill pickle relish
1 Tablespoon dill weed
1 Tablespoon lemon juice
Salt and pepper to taste
Instructions
Pat scallops dry and sprinkle with salt and pepper.
Heat olive oil OR butter over medium-high heat.
Add the scallops to the pan, leaving an inch between each scallop. You should hear a sizzle when you place the scallops in the pan.
Cook scallops for two minutes, flip and cook two more minutes. Scallops should have a nice sear on each side.
Serve immediately with homemade tartar sauce.
Tartar Sauce
Mix all ingredients together. Serve with Scallops.
Reasons Scallops Don't Have a Beautiful Sear
Moving them around in the pan. Leave them alone and let them cook the 2 minutes before flipping.
You purchased wet scallops instead of dry scallops. Wet scallops have been injected with or soaked in sodium tripolyphosphate (STP) and will exude more moisture during the cooking process. You'll end up with rubbery scallops.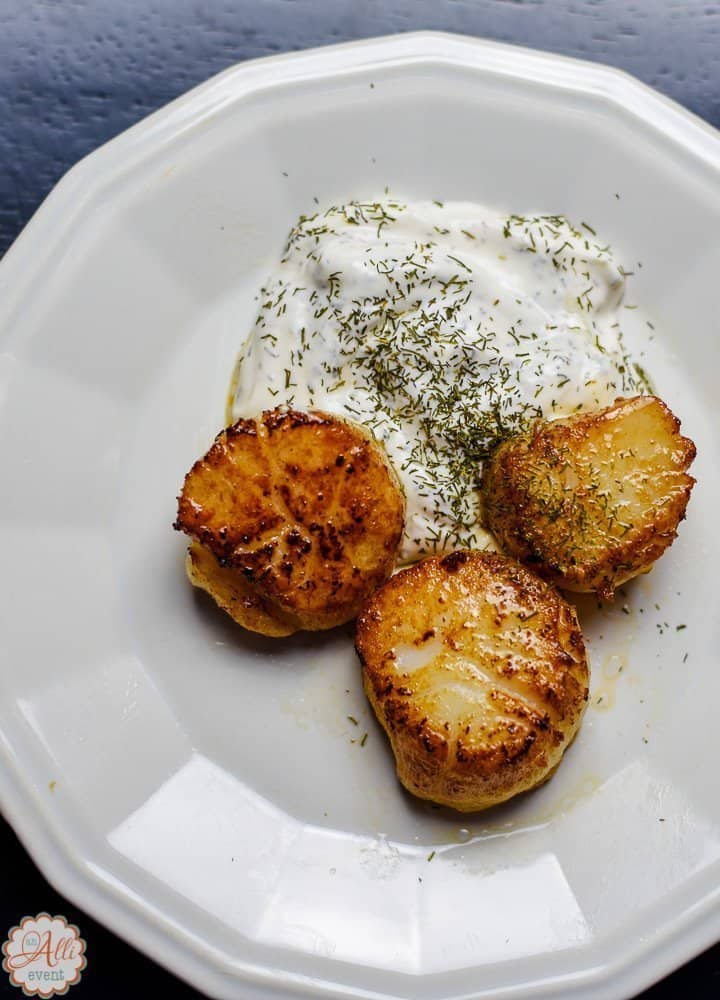 Have you ever made pan seared scallops at home?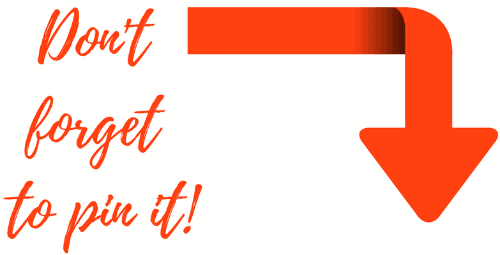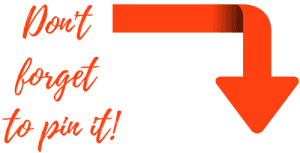 Be sure to visit our fellow 12 Days of Christmas Bloggers below for even more creative ideas this holiday season!
');