This week's hit or miss will not add one ounce of fat.  I promise!  But, just in case you missed last week's Chocolate Graham Pancakes, you can find them here!
I was amazed at the chill in the air on Monday and Tuesday, especially after 100 degree temps last week!  And even though we know the heat and humidity will stick around for a while, I did get in the mood to make something fallish.  Is that a word?  I'm always making up new words.
I've had my eye on a fall moss wreath project for a while.  I like the simplicity, the clean lines, the earthiness and the fact that the moss was free.  Yes, I found lots of moss right down the street from my house.  It was like picking up pine cones.  The moss didn't feel like it was attached to anything.  If you don't have access to free moss, you can buy it at craft stores.
The inspiration for my fall moss wreath came while browsing Pinterest.  I didn't really use a tutorial, but you can search Pinterest and find any style moss wreath your little heart desires.
I'm in love with the two types of ribbon I found at Hobby Lobby.
All you need is a foam wreath, your hot glue gun, moss and ribbon.  I did have to pull a few pine needles out of the moss, but other than that, I was good to go.  Just pretend you're doing a jigsaw puzzle with the moss, using big pieces, small pieces and filling in the little holes on the foam wreath, glueing it as you go.  Make sure you cover all sides (except the back, of course). Attach the ribbon and you're done.  Now wasn't that easy?
Helpful Hint:  Did you know that glueing can be spelled two different ways?  Yep, glueing and gluing!  Both ways are correct!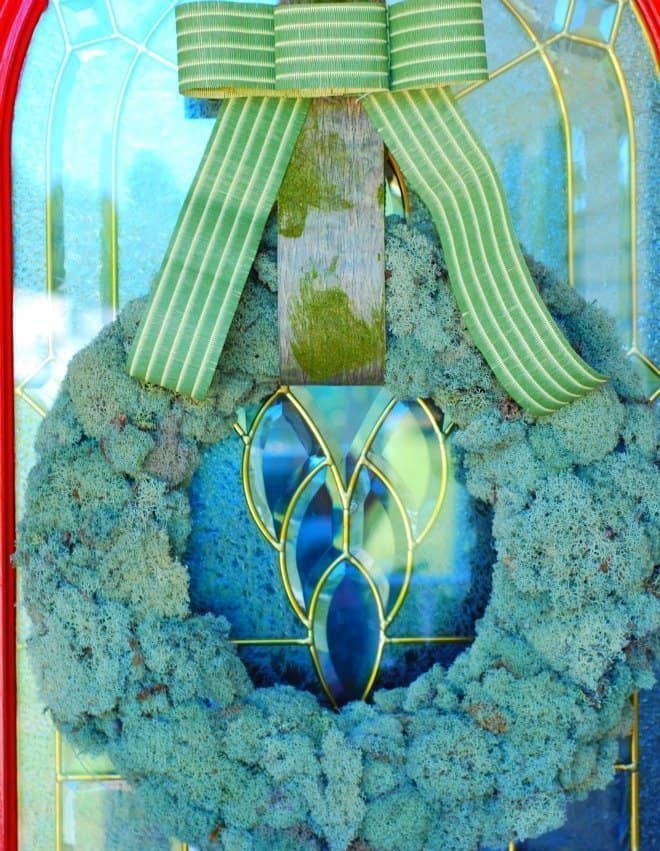 If you like a more colorful fall wreath, here's my fall burlap wreath that I made last year!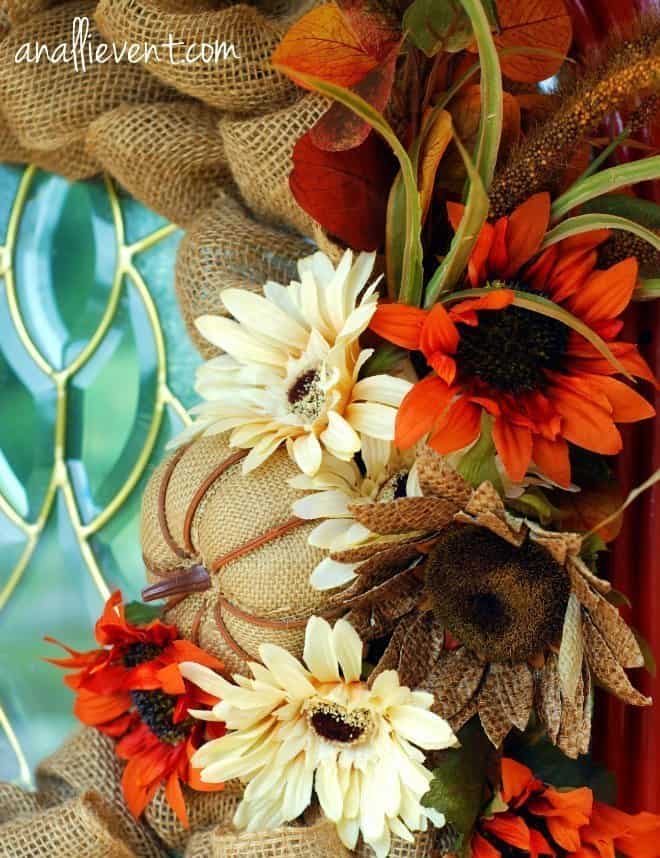 My Thanksgiving tablescape will coordinate with my fall moss wreath.  Afterwards, I'll give it a little bling, change out the ribbon and make a beautiful Christmas wreath.  Of course I'll invite you over to see it.
What fall projects do you have in the works?