What do you gift your 85-year-old dad when he has everything? A GrandPad Tablet, of course.
What's a GrandPad? The website explains it way better than I can. "GrandPad is a simple and secure tablet computer that digitally connects a senior to their family and friends. The senior can easily view family photos and videos, play games, see the weather for each family member, listen to music, check emails, make phone calls, place a video chat, and much more."
Thankfully, my 85-year-old dad is in really good health. He's very active and spends a lot of time outdoors at his home in town or out at the family farm. Because I live in a different state, I don't get to see him nearly enough. I do try to visit him every chance I get.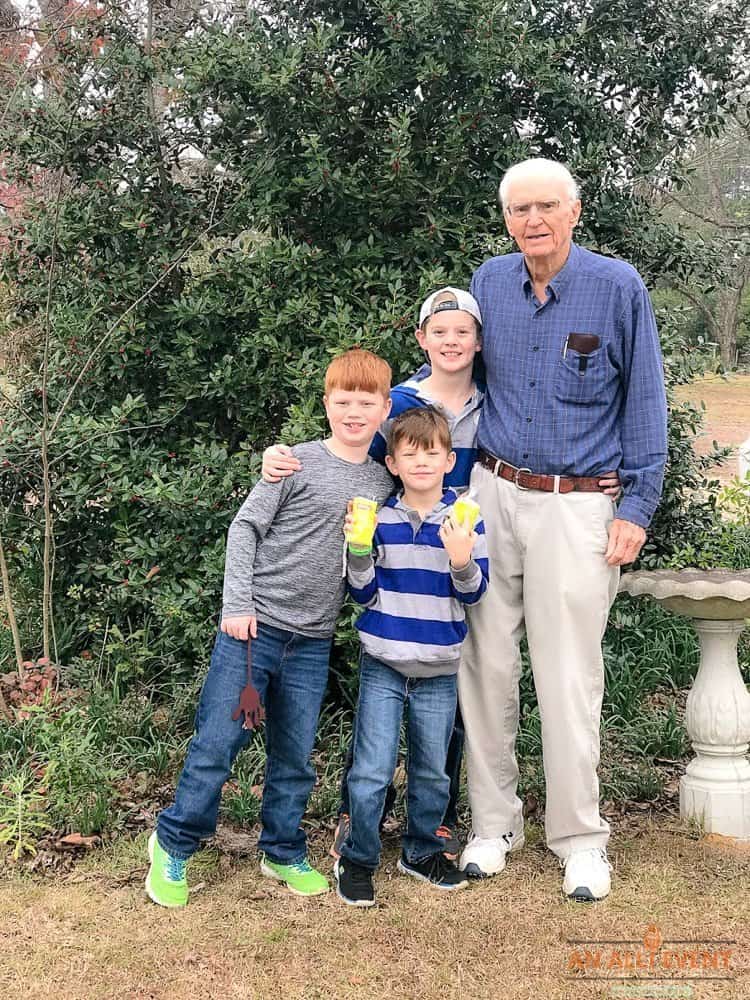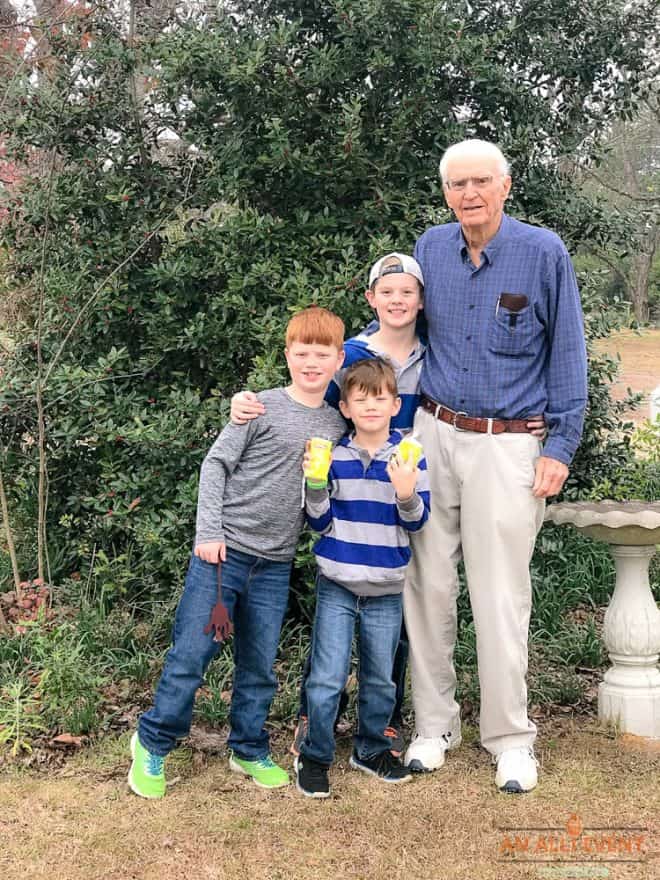 Over the Christmas holidays, I saw him three times. Yep, I took three (6 hours one way) trips to see him. I spent a few days with him the week before Christmas, spent New Year's with him and then when my uncle passed away three days after I returned home, I headed back to GA for that third trip. I won't complain because any time I get to spend time with dad is a gift to me.
GrandPad Tablet Review
When I'm not with my dad, I miss his smiling face. Enter the GrandPad. When I first learned about this tablet, I was on the fence about whether dad would like it. You see, he's been retired for years and mom and dad have never had a computer. Frankly, the idea of my dad getting scammed on the internet is a horrible thought. Enter the GrandPad.
I was hesitant at first. Would dad hate it? I really didn't know. I found out that I had 30 days to get a refund if he didn't like it so that made me feel better.
When dad first opened the tablet, he looked at me like a cow at a new gate (southern speak). But once I explained it, he was onboard. When he saw how simple it is, he really got completely on board. He video called my daughter, Caitlin, around 9:30 at night and she was already in bed but not asleep. I told my sister, Melinda, that I had created a video-calling monster. We love it!
I purposely waited a month to review the GrandPad Tablet to make sure dad likes it. He doesn't like it. He loves it!
Downsides
Sometimes, when dad has company, he will video call me so I can say hi. Yesterday, I had just finished working out and bam, there I was waving at two of my favorite aunts looking like a hot mess. That's not really a downside because I love visiting with my family – hot mess or not!
We love the GrandPad and I wish I had purchased it sooner. Sometimes, if the connection is bad, the video call can be a little blurry but it doesn't happen very often. I just love being able to see my dad's face when I talk to him. Occasionally, I do have to tell him to move his finger over so I can actually see him.
Why didn't I just get him an iPhone? It's just too complicated and he doesn't have internet nor does he want it. The GrandPad Tablet is made especially for seniors.
How Things Work on Dad's End
On dad's end, there's no dialing or typing required. He just touches the screen. Large fonts and buttons make the GrandPad easy to use. The smart case turns off the screen when not in use. There's no wires or cables or anything. When not in use, dad places the GrandPad in the charging cradle to recharge. While it's recharging, a slideshow of the photos we've sent is displayed.
It also comes with a stylus but dad just touches the screen with his finger. It's so easy and he's a pro.
Weather, Games and More
The GrandPad Tablet apps include:
Call
Email
Weather
Music
Games
Photos
Camera
Help
LookUp
I pay $40.00 per month for:
Unlimited 4G LTE Data
And Unlimited Ad Free Streaming Music
Unlimited Video Calling
Award-Winning Customer Support
Customizable Content
Personalized Security & Access
Mobile Access via Smartphone App
Dad really loves the music. He taps the music app and then chooses the type of music. It will play a part of the song he taps and once he adds it to his favorites, it will play the entire song whenever he taps.
More About How the GrandPad Tablet Works
The GrandPad is powered by Consumer Cellular. A monthly subscription provides the convenience of unlimited 4G LTE data, ad-free unlimited streaming music, customizable security options, mobile access for caregivers and family, and more.
The GrandPad is a private network that protects against spam and unwanted activity. I'm the family admin so to get started I followed the simple directions that come with the GrandPad.
I downloaded the GrandPad app to my phone and added all the family members and sent them invites to join.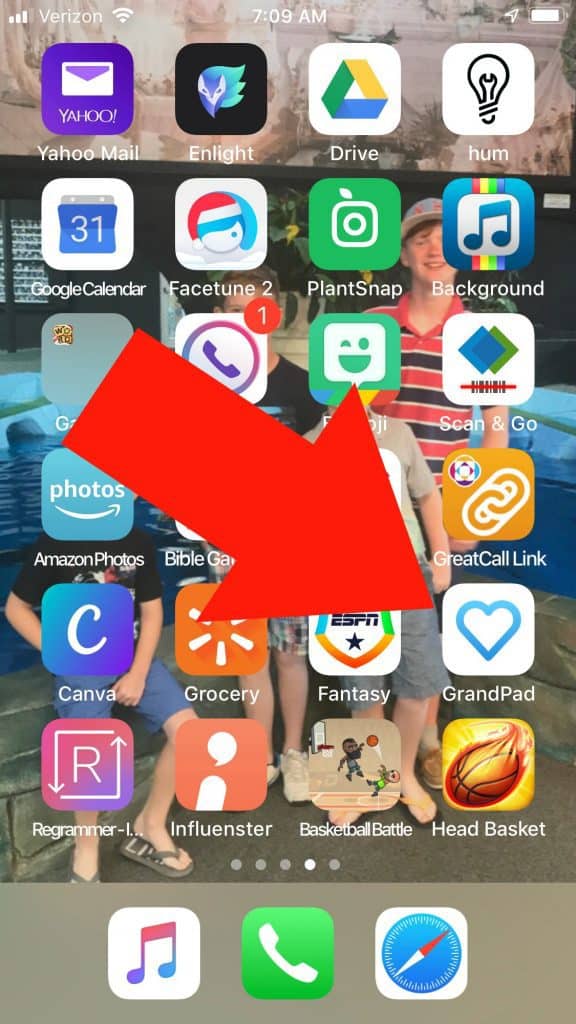 Family members can upload photos or messages for dad. My favorite feature and the main reason I purchased the GrandPad is the video calling. (Think FaceTime)
To call dad, I just open the app on my phone, tap contacts, tap my dad's name and presto, I can talk to dad via video chat. His GrandPad also has a phone number. We can text and voice call. We can also leave emails.
The best part? Dad can only receive calls or video chats from the list of contacts I've added. He won't receive any spam calls. I feel so much better just knowing I can pick up my phone and video chat with dad at any time of the day.
To call us, he just taps the photo of the person he wants to call. It's so simple.
Oh, yeah, you can also connect social media so I connected my personal Facebook account. Now, whenever I upload photos to my personal Facebook, dad will get them too. I didn't connect Instagram because it's my business page. If you're on Instagram, let's be friends!
Final Words
Dad loves his GrandPad and I'm so glad I gifted it to him for Christmas.
Helpful Hint: I purchased the GrandPad Tablet at my local Target for $200.00. It's also available online from the website and at Best Buy. I pay a monthly subscription fee of $40.00.
Update – May 2020
Dad is now 86 and we are still in love with this tablet. Since I haven't been able to visit dad lately because of the pandemic, I love this tablet even more. I can still "see" him every day when we call each other (sometimes several times a day) and we upload photos, etc. so he can keep up with his extended family.
My sister recently retired from her job in Colorado and she, her husband, and daughter have moved back to Georgia from Colorado. They are in the midst of building their forever home so she uploads progress photos to the GrandPad so that dad can see the process.
Dad's Famous Sour Cream Pound Cake
After my dad retired, he started baking. Yes, we were in shock! Here is his famous Pound Cake recipe. Enjoy!