Our family gets together often during the holidays and we all end up drinking coffee or hot cocoa after dinner. I don't need to add another item to my to-do list, so I combine the ingredients for Homemade Hot Cocoa Mix at the beginning of the holidays. That way, if the kids happen to drop by (love when they do that) or if I'm planning a family get-together, the hot cocoa mix is ready to go.
Before we take a closer look at my hot cocoa bar, welcome to day 7 of the 12 Days of Christmas Blog Hop!
Welcome to the third annual 12 Days of Christmas Blog Hop!
Stop by every day from December first through the twelfth for new ideas you can use to make your season brighter!
Meet Your Hosts
They have all been busy as Elves creating, decorating, cooking and crafting tons of new ideas for you to try this holiday season!
Shirley~Intelligent Domestications I Alli~An Alli Event I Michelle~Our Crafty Mom I Marie~DIY Adulation 
Erlene~My Pinterventures I Beverly~Across The Blvd. I Debra~Shoppe No. 5 I Victoria~Dazzle While Frazzled
Megan~C'mon Get Crafty I Michelle~Michelle James Designs I Amanda~Domestically Creative
Deborah~Salvage Sister & Mister I Jeanie~Create & Babble I Sherry~Olives & Okra
Jenny~Cookies Coffee & Crafts I Emily~Domestic Deadline I Bonbon~Farmhouse 40
Leanna~Of Faeries & Fauna I Pam Larmore~P.S. I Love You Crafts I Kelly~North Country Nest I
Marie~The Inspiration Vault I Gail~Purple Hues and Me I Lynne~My Family Thyme I
Karen~Dragonfly and Lily Pads I Trisha~Blowing Away Out West Lorrin~Embrace The Perfect Mess I
Terri~Christmas Tree Lane I Sam~Raggedy Bits I Cyn~Creative Cynchronicity  Valeria~Val Event Gal 
Yami~The Latina Next Door  I Tania~Little Vintage Cottage
 Lauren~Wonderfully Made I Vanessa~DIY 180 I Kimberly~A Wonderful Thought I
Kim~Everyday Parties  I Dru~Polka Dot Poplars
When I don't have disposable cups on hand, I pull out the mismatched holiday mugs. That way, everyone gets to choose their favorite.
If you have a tray handy, it's perfect for keeping ingredients together for the hot cocoa bar.
Helpful Hint: If you have a theme going, wrap the outside of your tray with coordinating holiday wrapping paper. Once the party is over, remove the paper and you're good to go.
Homemade Hot Cocoa Mix
Measure out the creamer, powdered sugar, cocoa, marshmallows and semi-sweet mini chocolate chips.
Combine together and store in an airtight jar.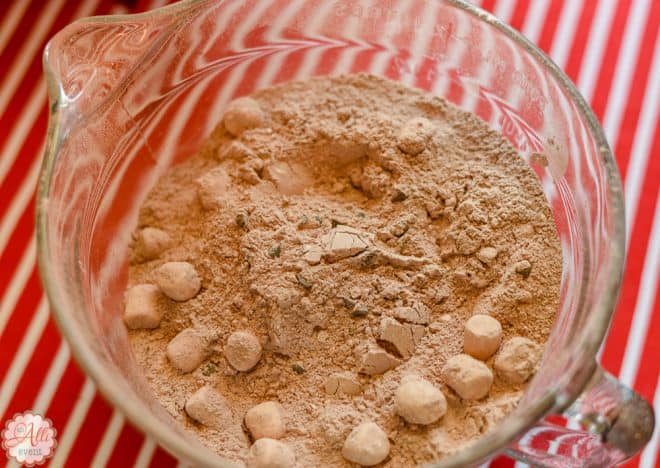 Homemade Hot Cocoa Mix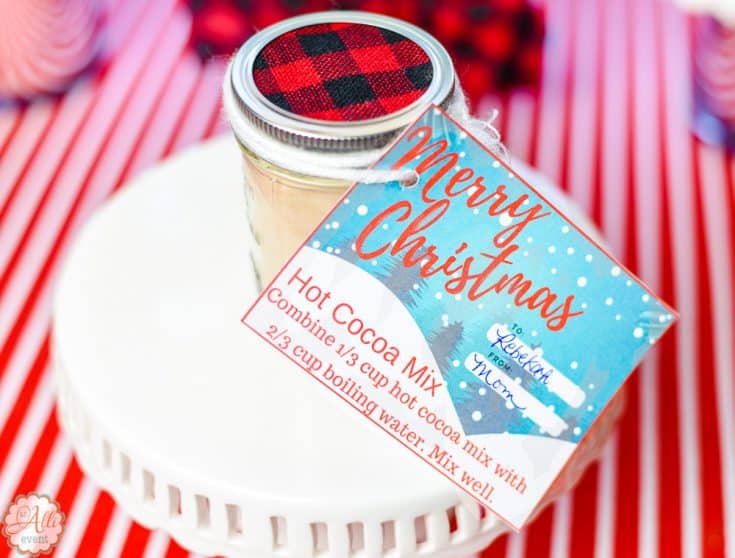 Ingredients
2 cups powdered non-dairy coffee creamer
2 cups powdered sugar, sifted
1/2 cup cocoa
1 cup mini chocolate chips
1 cup mini marshmallows
Instructions
Combine all ingredients and store in an airtight container.
To make one cup hot cocoa, add 1/3 cup Hot Cocoa Mix to a mug. Add 2/3 cup boiling water and stir well.
Chocolate Marshmallow Peppermint Stir Sticks
These stir sticks will add another level of flavor to your hot cocoa and they are so easy to make. You'll need:
Candiquik
Marshmallows
Peppermint Sticks
Sprinkles (optional)
Melt the Candiquik according to the directions on the package. Insert the peppermint sticks into the marshmallows. Dip the marshmallows halfway into the melted chocolate. Add sprinkles if desired. Let harden on parchment paper.
Hot Cocoa Bar and Gift Tag Free Printables
If you need a few homemade gift ideas, make up a few batches of Homemade Hot Cocoa Mix. Place the mix in a small clear bag, drop it into a pretty holiday mug. Add this free printable directions card and a couple of peppermint stir sticks (wrapped in cellophane) and you're good to go.
Or, for an even easier option, divide the homemade hot cocoa mix among jars and tie the free printable tag on.
Print the gift tag/directions for Homemade Hot Cocoa Mix. Click here to print.
My Hot Cocoa Bar Sign is adorable and all you need is an 8 x 10″ frame, card stock, and access to a printer. Click this orange link to print it now.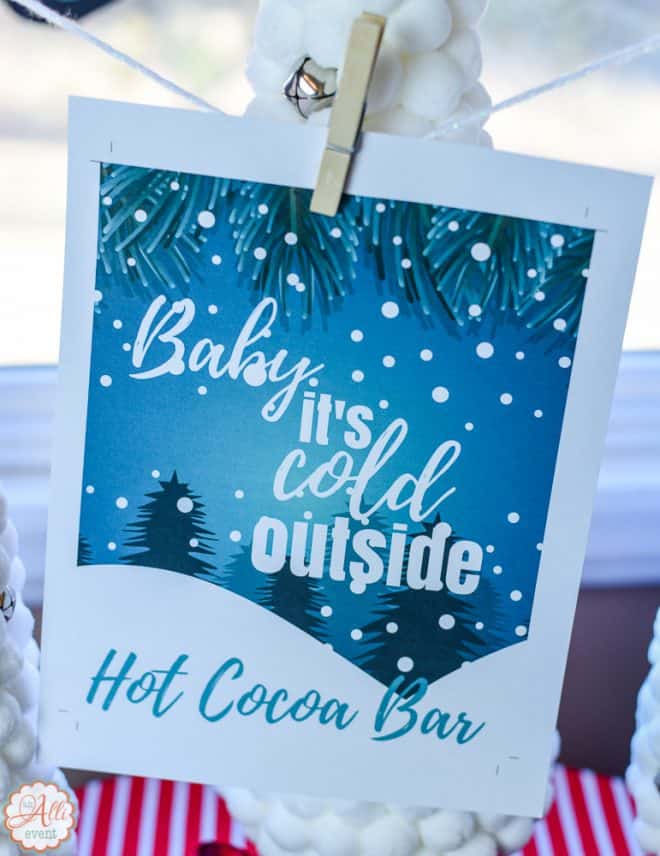 A hot cocoa bar is so easy to put together and adds a special touch to a dessert bar, family movie night or whenever entertaining family and friends.
What's a must-have for your Hot Cocoa Bar?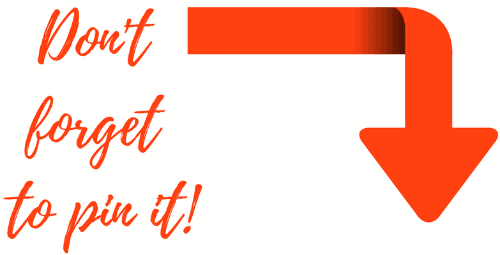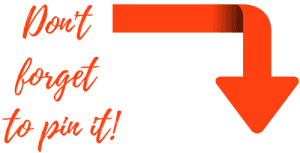 Be sure to visit our fellow 12 Days of Christmas Bloggers below for even more creative ideas this holiday season!
');