Recently, my three daughters and I spent a girls weekend at North Myrtle Beach to celebrate the upcoming May 14th wedding of my youngest daughter. We had such a good time shopping, eating and spending time on the beach. The highlight of our trip was the House of Blues Gospel Brunch.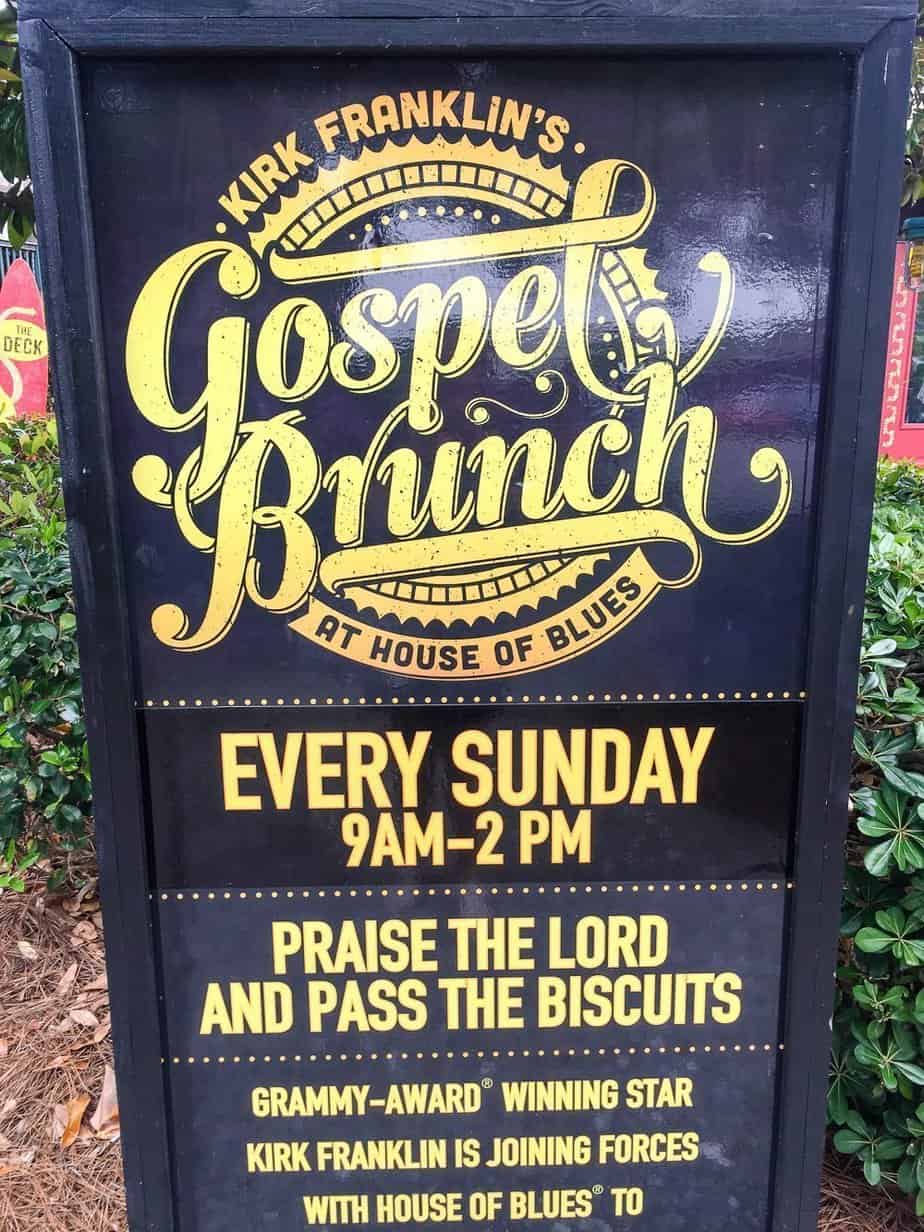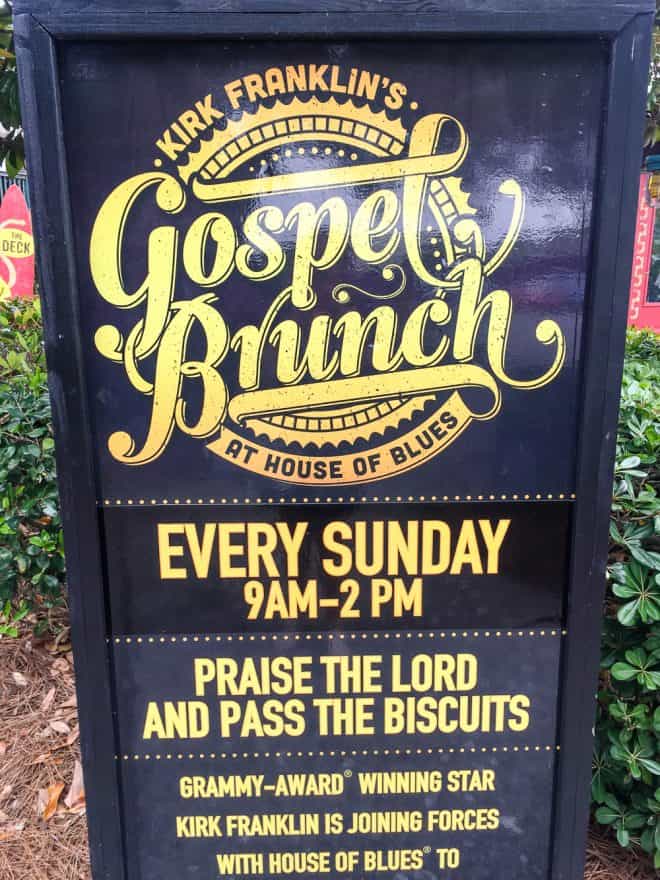 It was fitting that we stayed in our timeshare condo that we've had ever since my youngest daughter was a preschooler. Where did the time go? We reminisced about past vacations and had a blast. Our only wish was that the weekend had been longer.
Note: I didn't take my big girl camera, so all photos were taken with my iPhone.
Here's a peek from our balcony.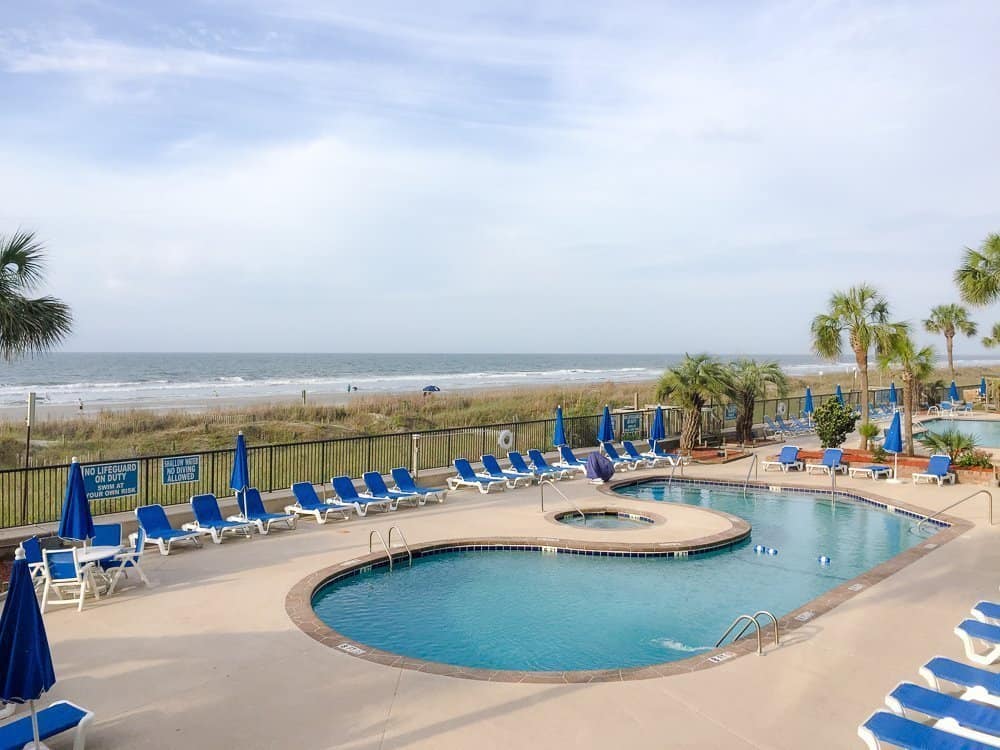 As I stated earlier, the highlight of our trip was our Sunday Morning House of Blues Gospel Brunch. My oldest daughter made brunch reservations a few days before our girls weekend and we had the best table in the place.
Come on in, let's do brunch!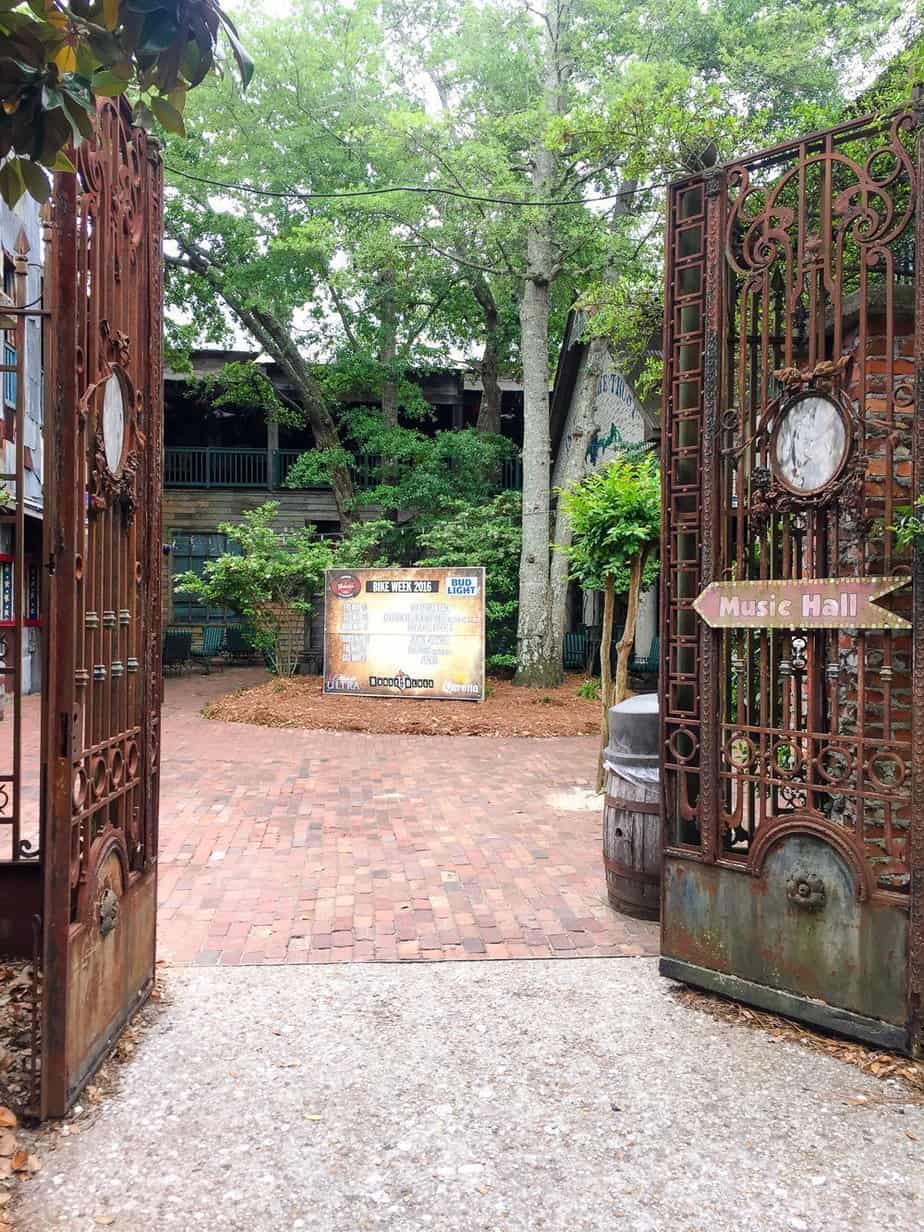 We've eaten at the House of Blues before and my oldest daughter has been to several concerts there, including Sister Hazel, but this was our first Sunday Brunch.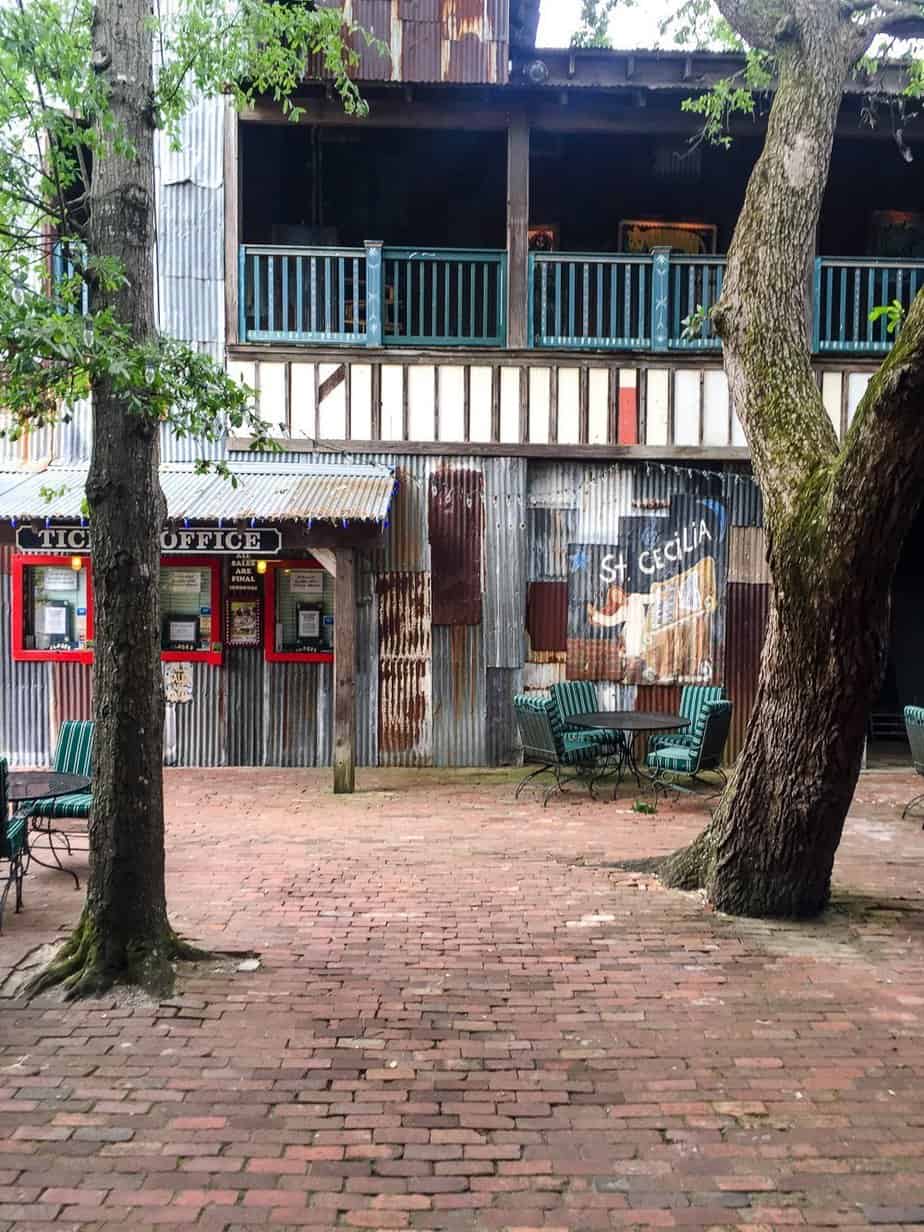 The live band, Glory, was amazing!  They sang all our favorite gospel songs and a few that we'd never heard.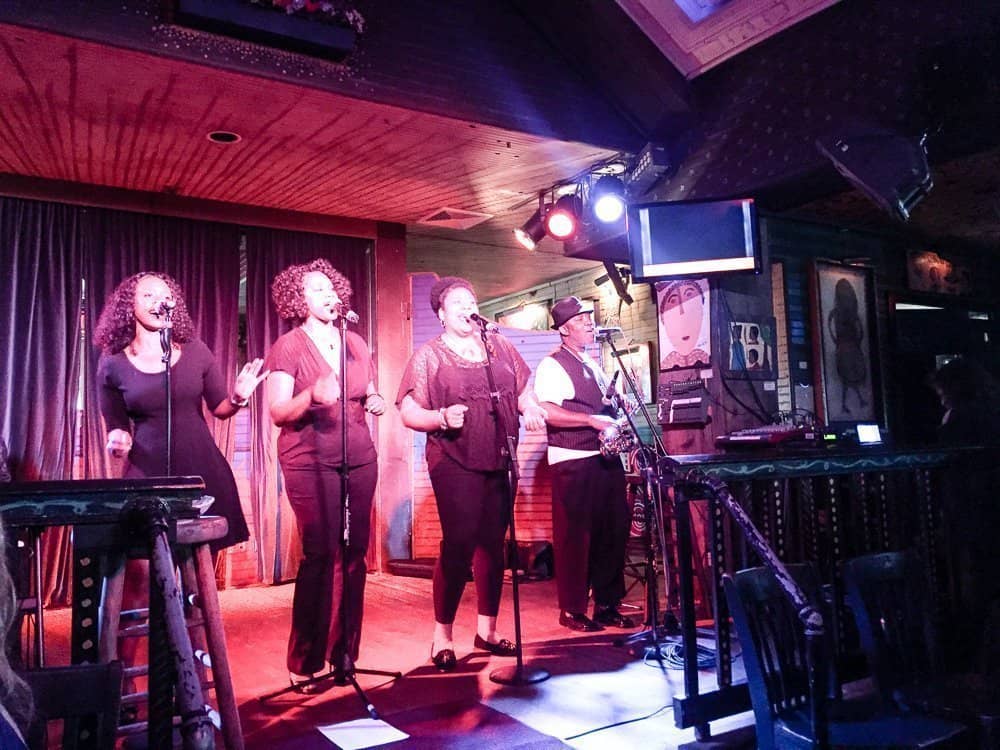 During one song (This Little Light of Mine), one of the singers said she was coming down from the stage to get some people to sing with her. She headed straight to our table and because I can't carry a tune in a bucket, I was willing her to keep on walking.
Thankfully, she handed off the mic to my daughter, who is a great singer and sings in a Praise band. She brought down the house and I was thrilled that she didn't stick that mic in my face. I would have passed it off in a New York minute. Really, I can't sing! You can read all about the night I sang karaoke.
The band played 15 minute sets before taking short breaks. During the second set, they gave a shoutout to my daughter, Caitlin, and her upcoming wedding.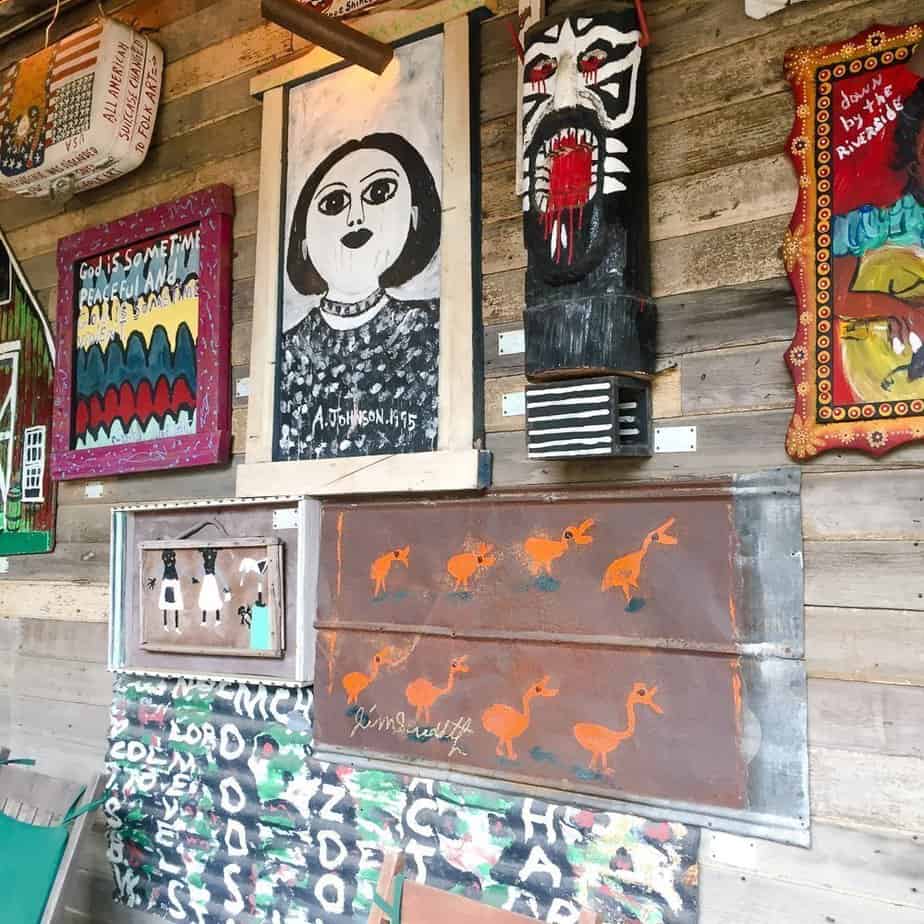 House of Blues Gospel Brunch
Let's talk about the food. I don't usually do buffets. You can see what I normally think about them here. The House of Blues Gospel Brunch buffet was one of the cleanest, (yes, I check!) well organized buffets I've seen.
The first thing you see when you walk out onto the terrace (more like a sunroom) is the Bloody Mary station. We bypassed it since we don't do Bloody Mary's, but it's there for those of you who do.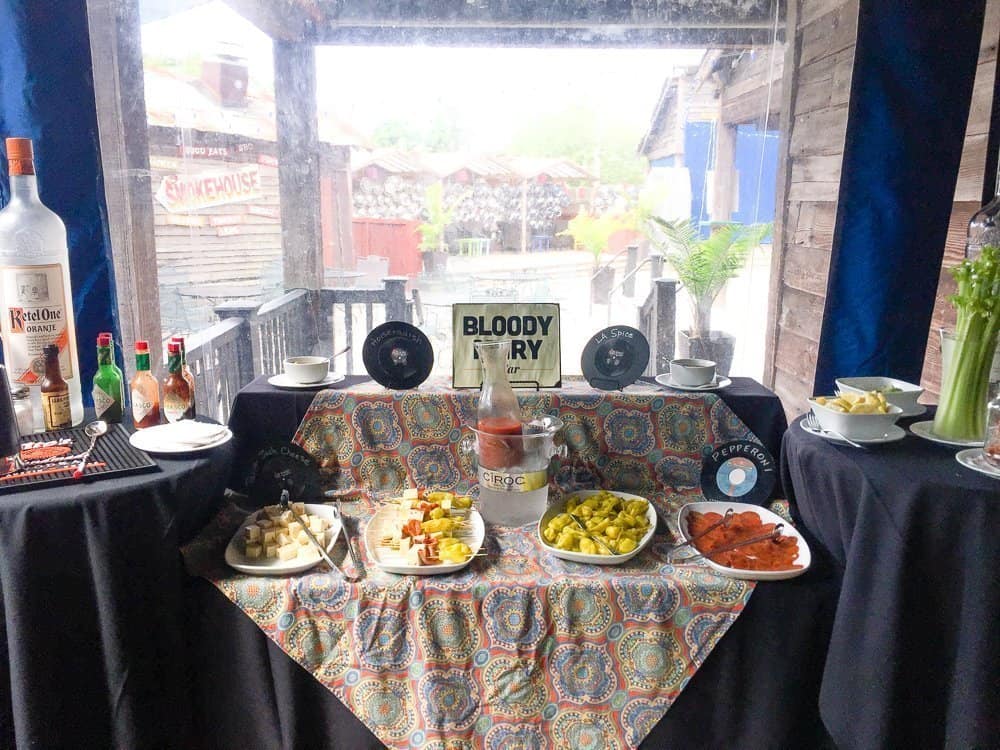 Take a left and you've arrived at the food buffet.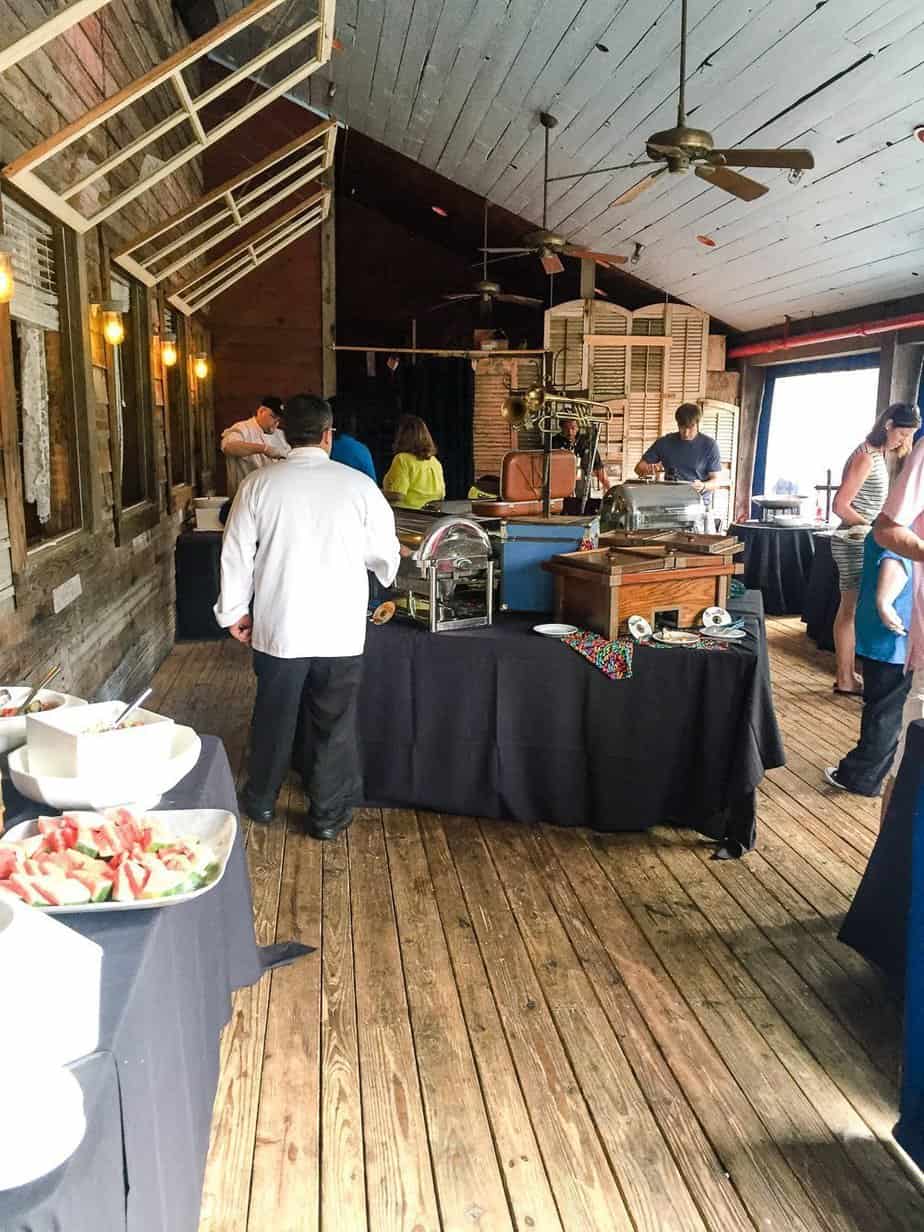 There's all the classic breakfast foods – bacon, sausage, gravy and biscuits, potatoes, cheese grits, chicken & waffles (fried bone-in chicken and chicken strips).
You'll also find a meat carving station, peel and eat shrimp, all types of vegetables, fruit and my personal favorite, a macaroni and cheese station (yum!).
Don't fill up too quickly, because you'll want to save room for the dessert station. Key Lime Tarts and the Bread Pudding were my favorites desserts.
Believe me, there's something for everyone while you enjoy great gospel music. Kids are welcome, too. We saw lots of families enjoying brunch.
The House of Blues Gospel Brunch at Myrtle Beach happens every Sunday from 9:00 AM – 2:00 PM. Reservations are recommended.
Cost: Adults – $31 Children aged 4-10 – $15.50 and Children 3 & Under – FREE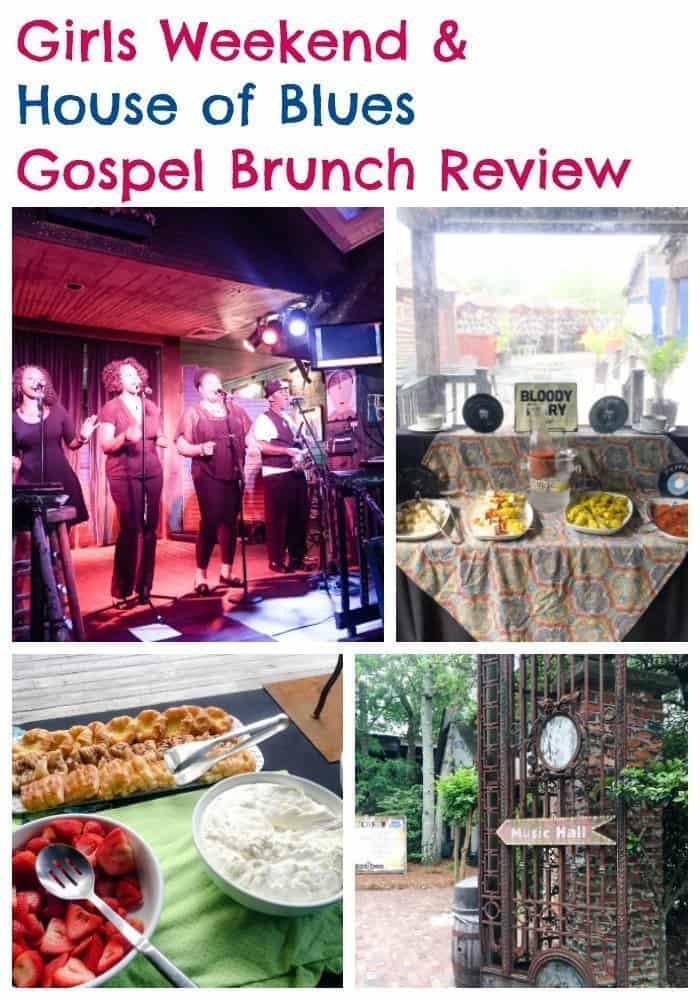 Have you ever been to the House of Blues Gospel Brunch? It's worth a visit.