This blog post, How to Incorporate Probiotics into a Healthy Diet, has been compensated by Indian River Select. All opinions are my own. 
I try to eat a healthy diet 80% of the time and exercise at least five days a week. I'm always on the lookout for ways to boost a healthy lifestyle.
Thankfully, I've found two new juice blends that are delicious and help me in this area. I can't decide if I like the Ruby Red Grapefruit Juice or the Orange Juice the best. They are both equally tasty.
Have you ever heard of Probiotics?
Probiotics are live bacteria that's good for your health, especially your digestive system. Some people think that all bacteria is bad but our bodies are full of bacteria, both good and bad. Probiotics are good bacteria because they keep your gut healthy. They are also believed to offer protection from harmful bacteria.
There's strong evidence that probiotics are helpful for:
Irritable Bowel Syndrome
Certain Intestinal Infections
Preventing or reducing severity of colds and flu
Research also shows that they help in other parts of your body including skin conditions like eczema.
Once I decided to add probiotics to my healthy eating plan, I found Indian River Select Brand Prohealthy Blend Orange Juice and Indian River Select Brand Prohealthy Blend Grapefruit Juice at my local Harris Teeter. I found these juices in the refrigerated juice section. They are currently available in one-liter bottles.

I enjoy a serving of Indian River Brand Prohealthy Blend for breakfast or as a midafternoon snack. It's such a delicious way to get my daily probiotics.
I've added Indian River Brand Prohealthy Blend to my grocery list and I've also signed up for the newsletter and to receive monthly coupons. You can sign up below!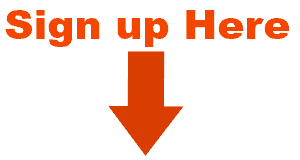 Sign up to receive the Indian River Select® Brand Juice newsletter packed with health tips, delicious recipes for breakfast, lunch, dinner and snacks and up to $1.00 off with monthly coupons!