As a brand ambassador for Oriental Trading, I have received products or compensation for my Nautical Baby Shower. All opinions are my own.
Drumroll, please! I have a big announcement! My son and daughter-in-law are expecting their first baby! This will be my 5th grandchild. They have a gazillion friends and I'm sure they will have baby showers galore. Since I love to throw a party, I decided to welcome the new addition with an adorable nautical baby shower. It's just for my immediate family, but this party will also work for a large group.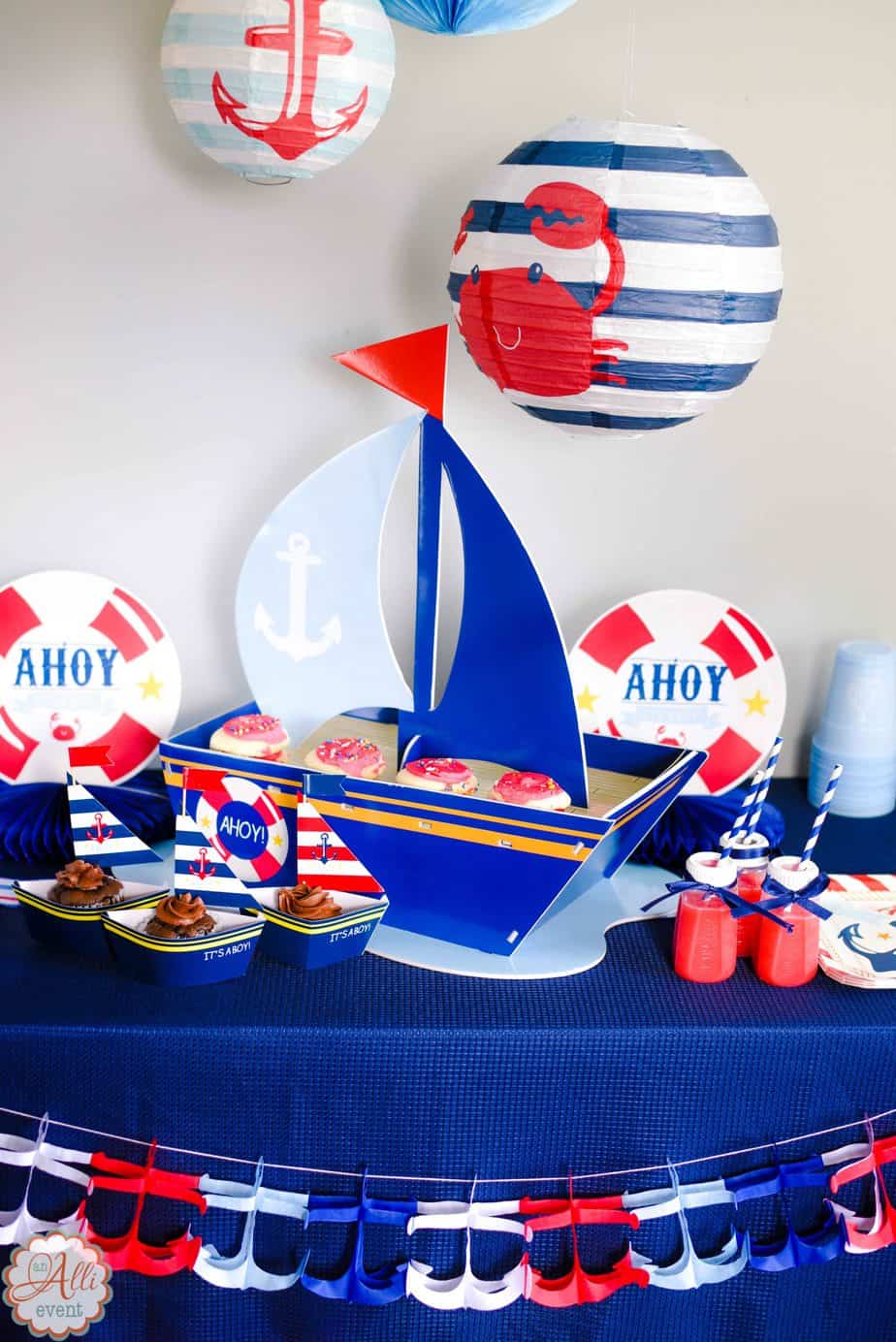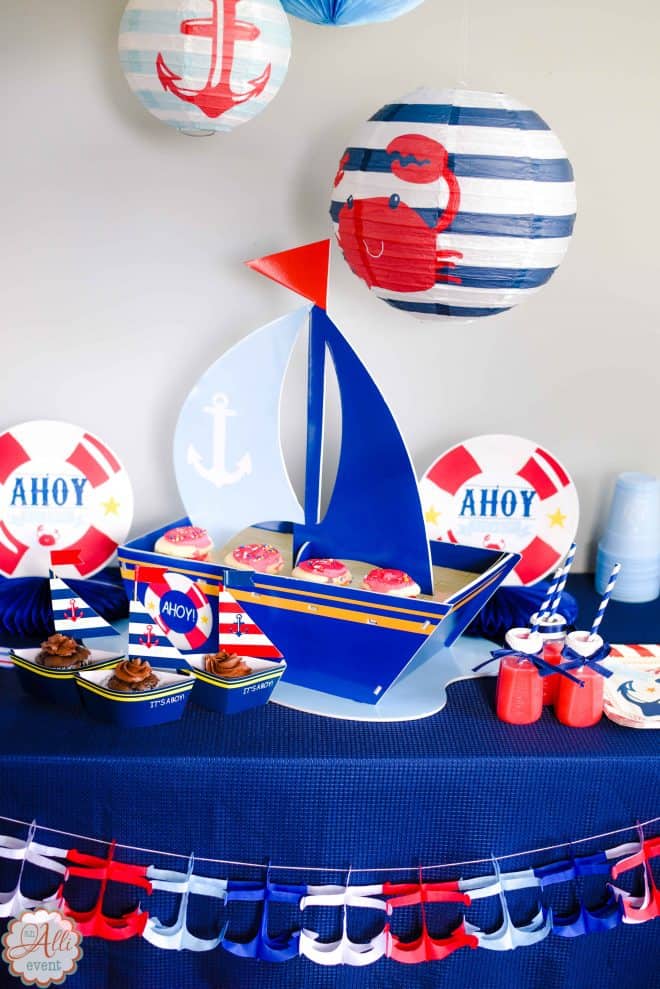 Oriental Trading has everything you need for a baby shower. From centerpieces to party decor, Oriental Trading makes it easy to host a party for the mom-to-be.
How to Host an Adorable Nautical Baby Shower
My theme colors for this shower are Navy and Red. My navy tablecloth comes in handy for so many occasions. The centerpiece is a Nautical Cupcake Stand, but I'm using it as a cookie stand. It's perfect for tying everything together.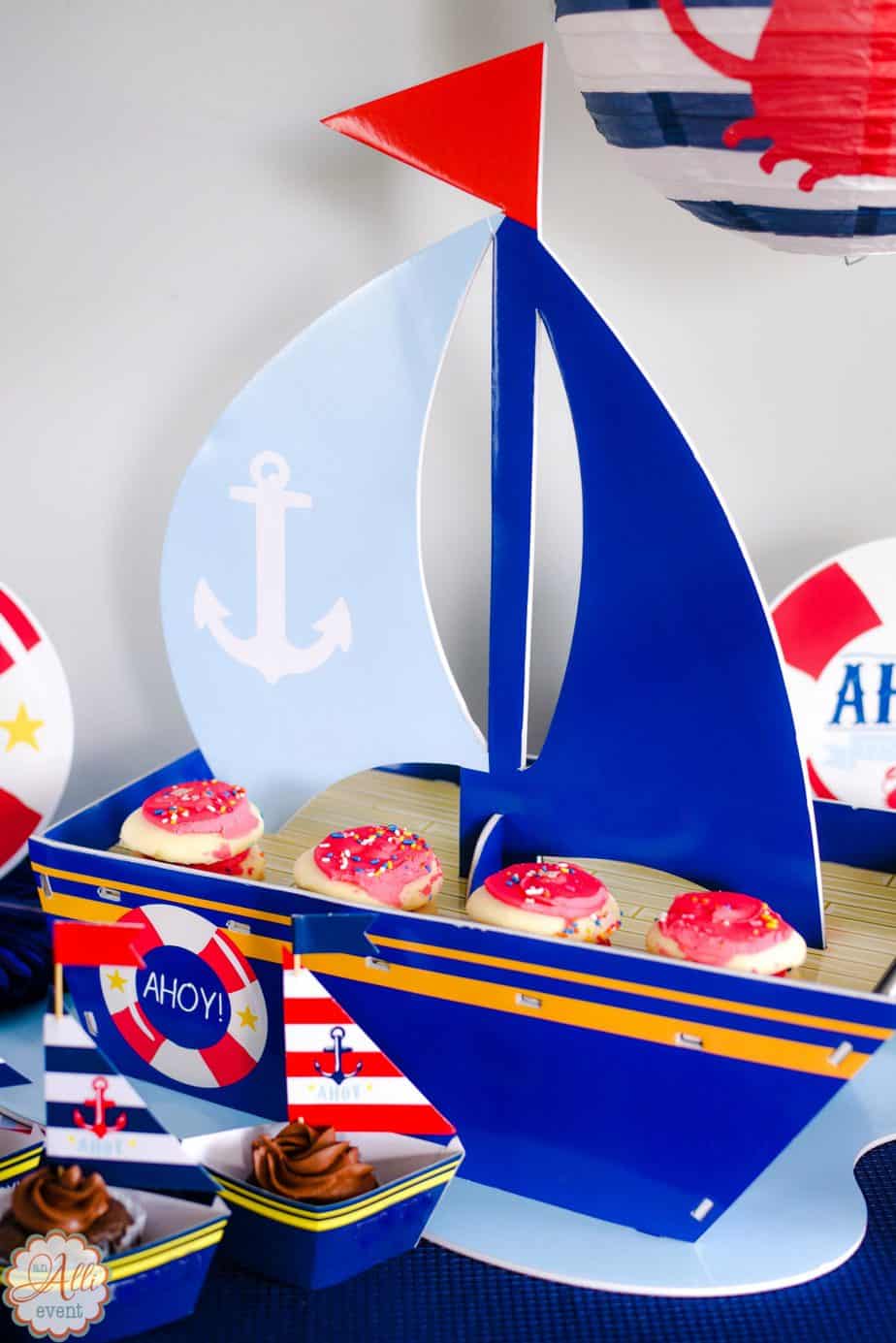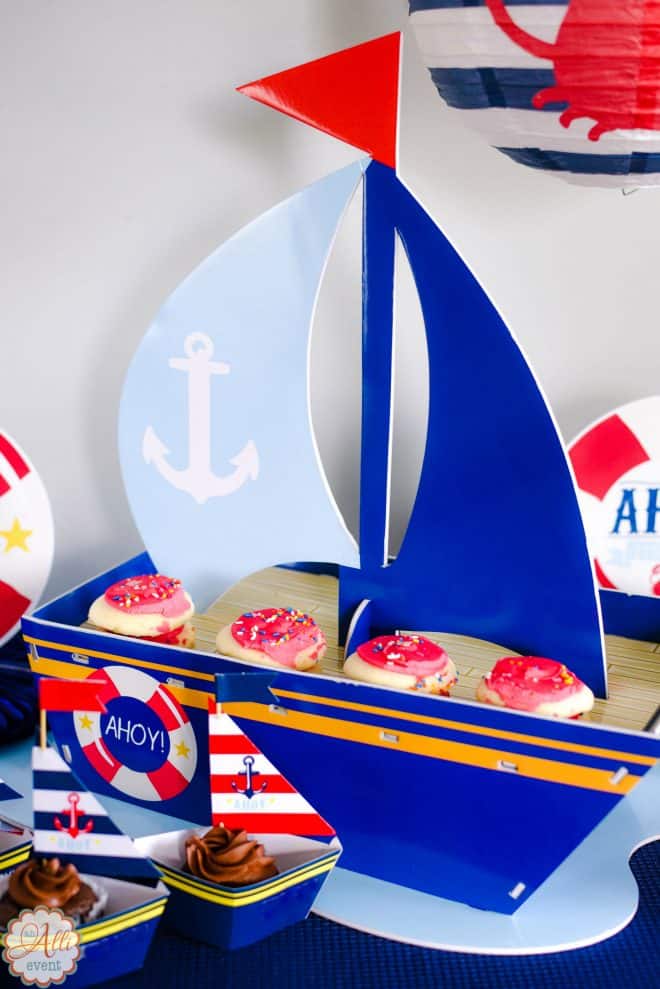 Since I'm only inviting my daughters and daughter-in-law to this nautical baby shower, I thought I'd add a few fun elements.
Pacifier Napkin Rings
Pacifiers make the cutest napkin rings and after the party, they can all go home with the mom-to-be. They will need to be sterilized by placing them in boiling water for 5 minutes before first use. Be sure and cool completely before using.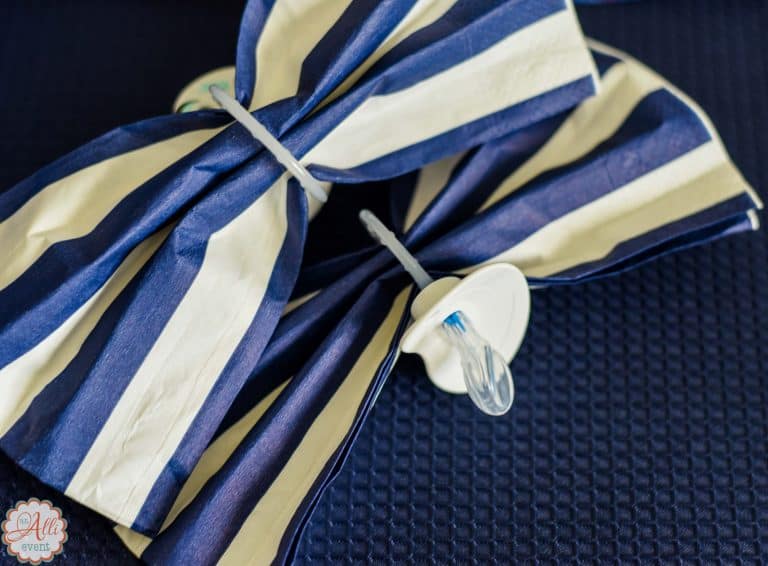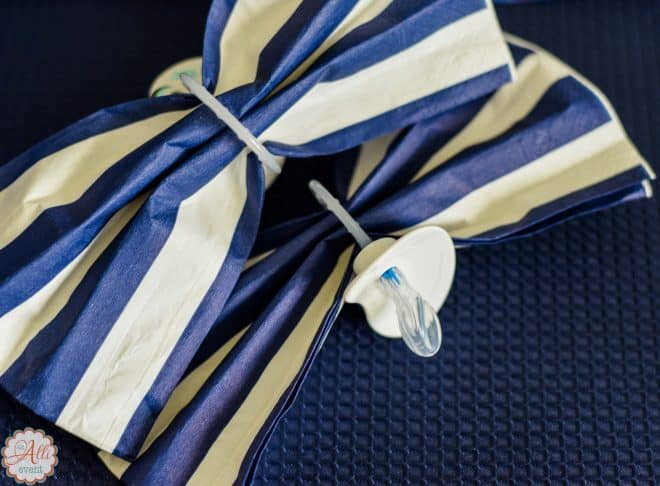 Cherry Punch in Baby Bottles
Thanks to Oriental Trading, this Nautical Baby Shower is one of the easiest showers I've ever planned. Since my color scheme is navy and red, I decided to make my favorite cherry punch. I've been making this punch for years and it's always delicious and because you freeze the punch and thaw a little before serving, it has a delicious slushy consistency.
I'm serving my punch in baby bottles. Remove the nipple, add some ribbon and insert a straw and you're good to go. Of course, the baby bottles also go home with the mom-to-be.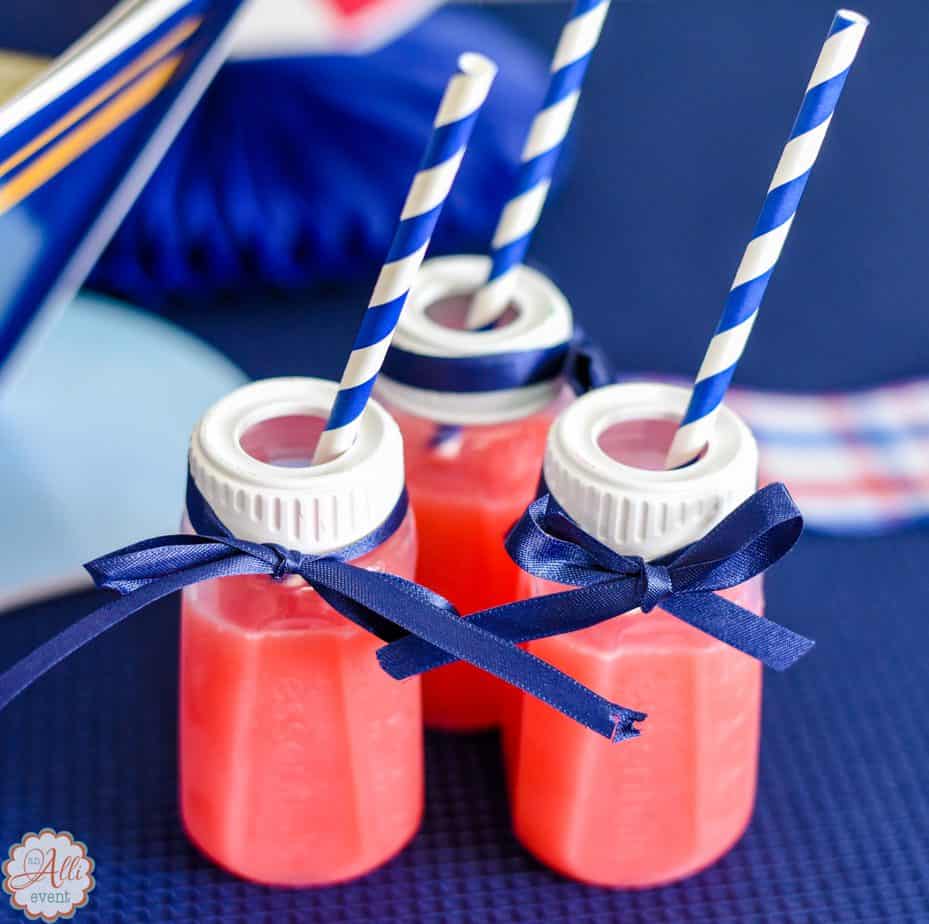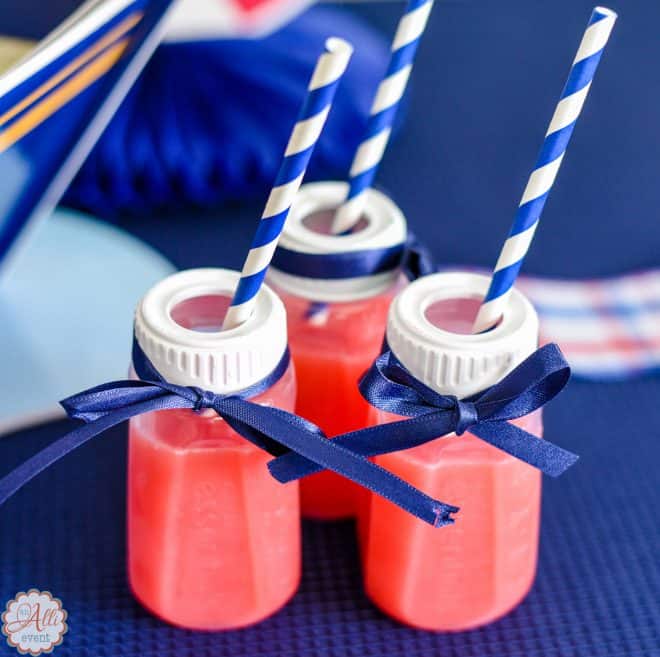 Helpful Hint: If you're hosting a large shower, use cups for the guests and baby bottles for the guest of honor.
Yield: 60 servings
Cherry Slush Punch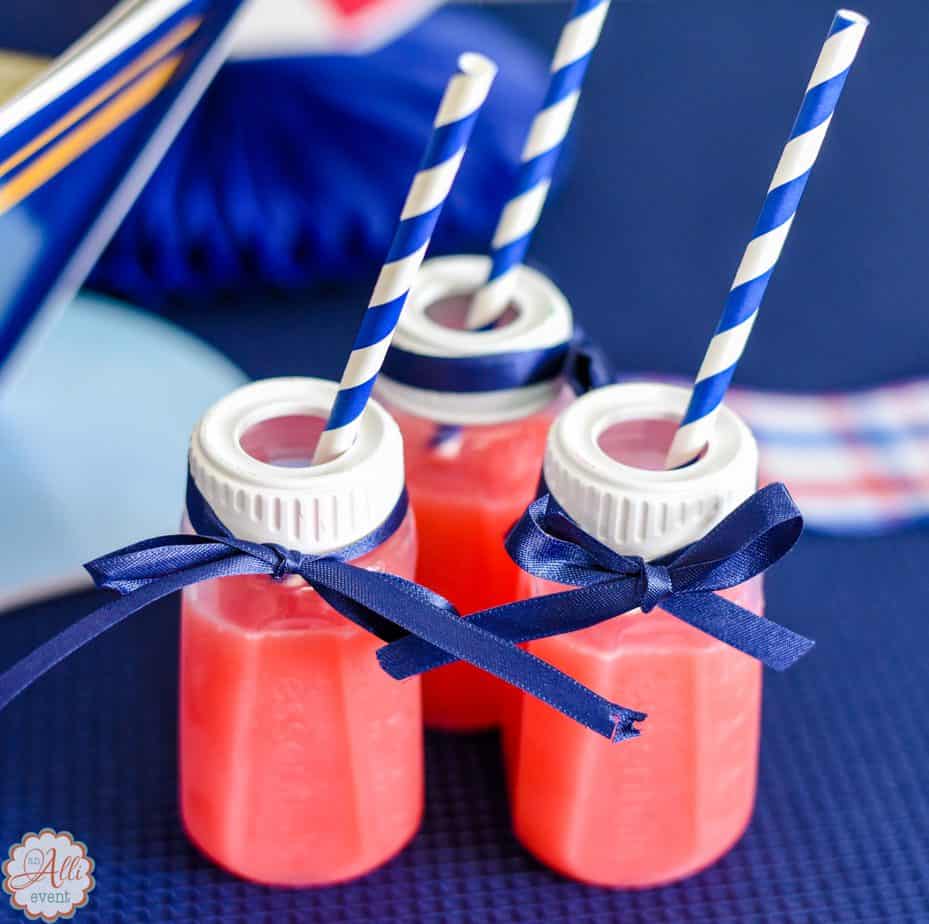 Ingredients
3 (3 oz.) packs cherry flavored gelatin
2 cups sugar
6 cups boiling water
1 (46 oz.) can unsweetened pineapple juice
1 (12 oz.) can frozen orange juice concentrate, thawed
1 (12 oz.) can frozen lemonade concentrate, thawed
1 gallon cold water
2 (2-liter) bottles ginger ale
Instructions
Dissolve gelatin and sugar in boiling water. Add pineapple juice, lemonade and orange juice concentrate, and cold water. Mix well and freeze.
Just before serving, add ginger ale and mix well.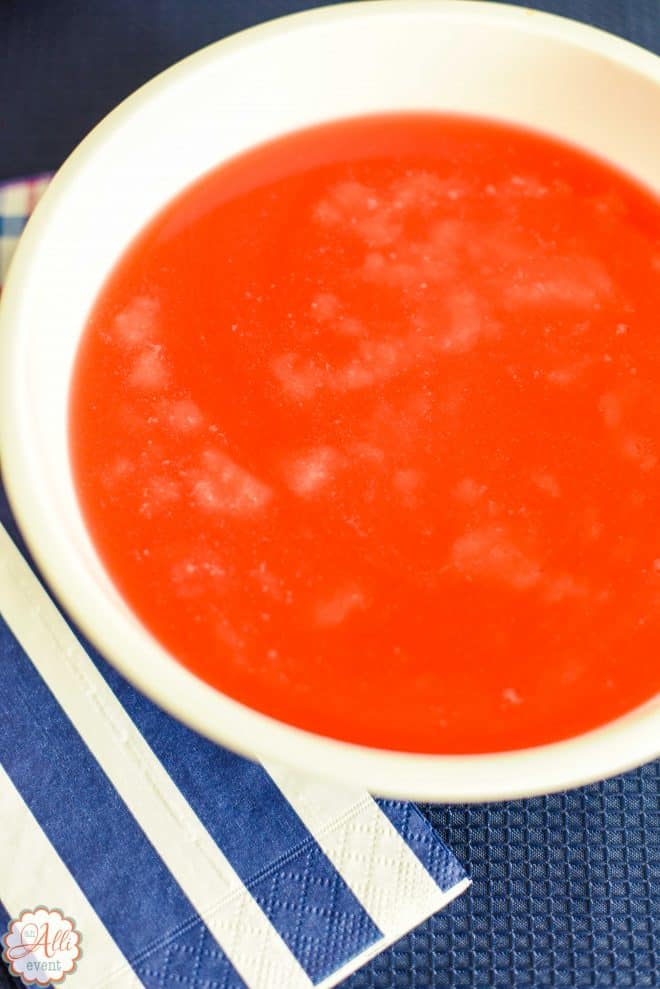 Nautical Cupcake Holders
These little cupcake wrappers and picks are perfect for holding my homemade chocolate cupcakes.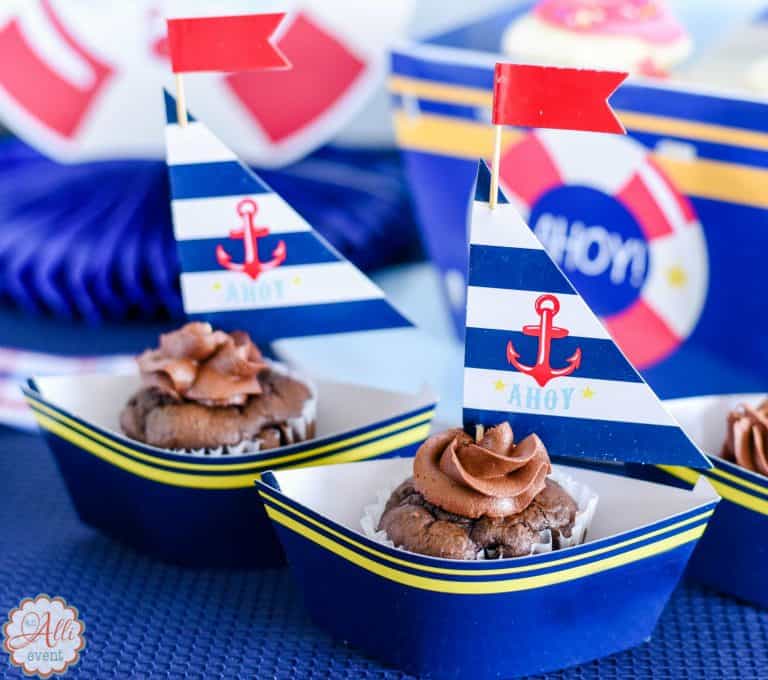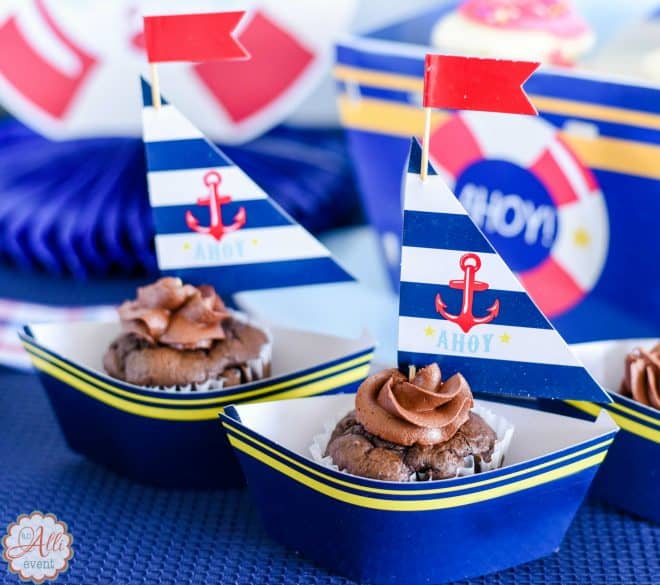 All of the decor, including this Nautical Anchor Garland, is from Oriental Trading.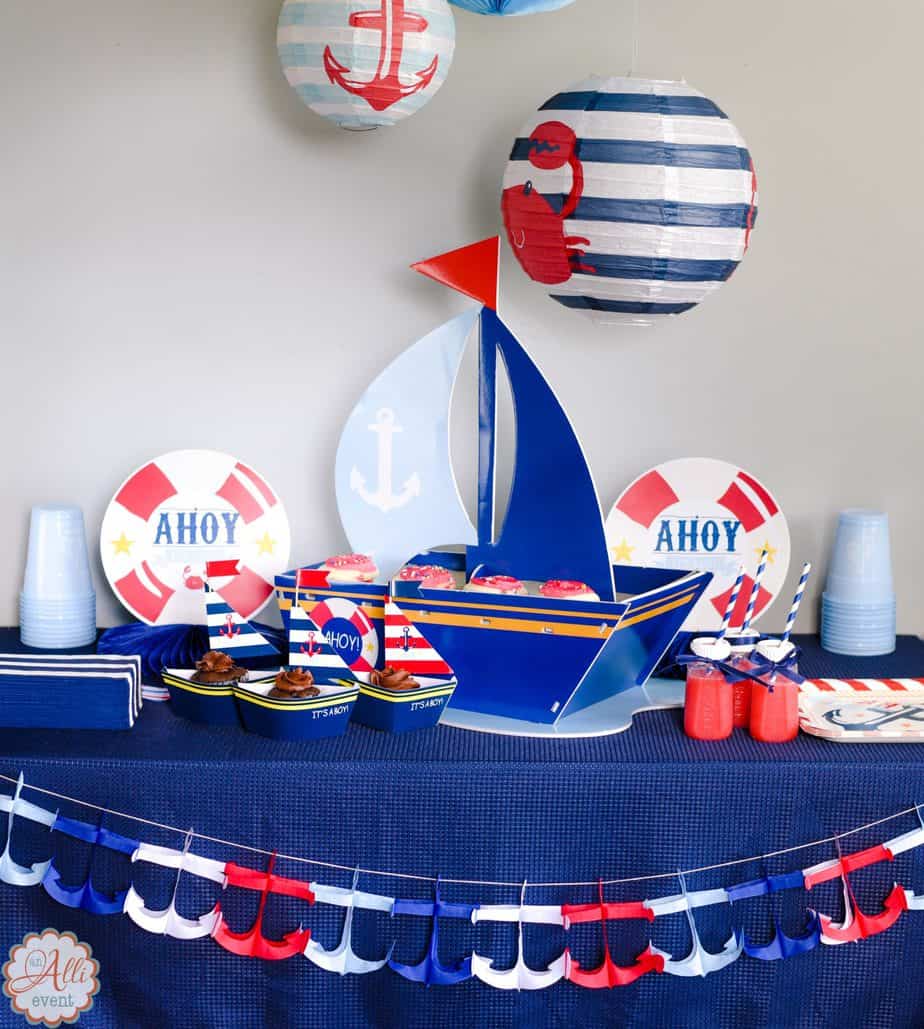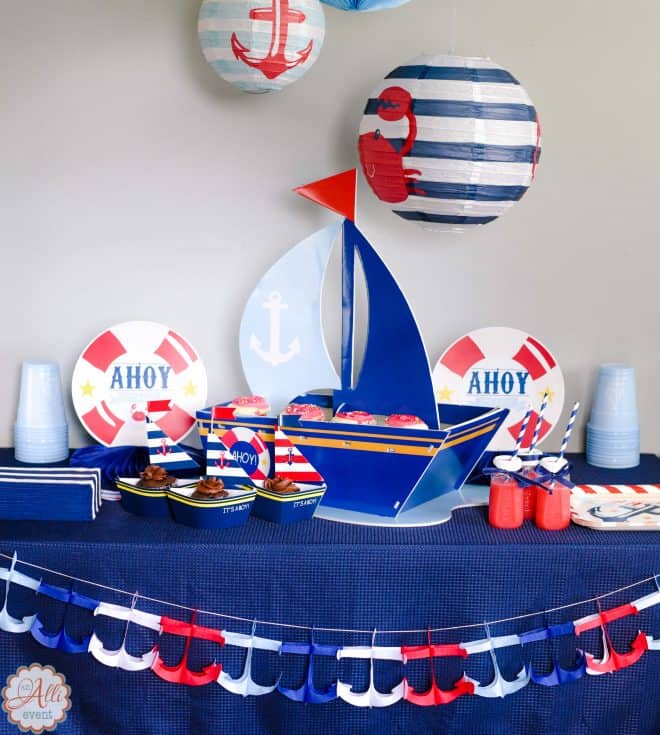 Are you planning a baby shower soon? Be sure and try my punch recipe. You can change the color/flavor by using other flavors of gelatin.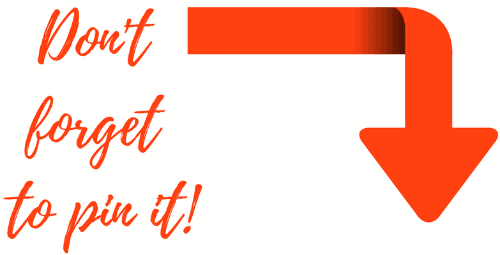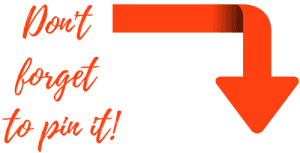 You may also like