This post, Favorite Book to Read on the Beach, is an advertisement for SheSpeaks/St. Martin's Press. All opinions are my own.
I can't remember a time when I didn't love to read.
When I was in first grade, I couldn't just read a few pages a night in my Alice, Jerry, and Jip reading book for homework. I'd read the entire book and then have to wait for the class to catch up. Yawn!
My mom was the first person who instilled her love for reading into me. It didn't hurt that her good friend was the local librarian.
She would drive the bookmobile to our house, have lunch with mom and let my sister and me run wild in that mobile library. If I close my eyes real tight, I can almost smell my favorite aroma – new books – to check out and explore.
These days, I read every chance I get, but my favorite place to read is at the beach. For me, there's no other place that can compete with a warm breeze, the sound of waves, and miles of beautiful, white sand.
Whenever I'm heading to the beach, I take a variety of books including easy-reading love stories and a few thrillers. Today I'm sharing my favorite book of the summer.
My Favorite Book to Read This Summer
When I received an advanced copy of The Breakdown by B. A. Paris, I could tell by the cover that it was going to be a psychological thriller I wouldn't be able to put down and I was right.
I'm a little embarrassed to say that I read the entire book in one setting.
Once I read the first chapter, I cleared my calendar for the rest of the day and settled in on the sofa with a cold drink, a snack, and my new book.
Warning: If you're headed to the beach, don't open this book before you get there. The Breakdown will be read before you make it to the sandy shore.
What's The Breakdown all about?
I'm not going to spoil it for you, but here is a brief summary of The Breakdown:
"If you can't trust yourself, who can you trust?
Cass is having a hard time since the night she saw the car in the woods. It was on the winding rural road, in the middle of a downpour, and a woman was sitting inside―the woman who was killed. She's been trying to put the crime out of her mind; what could she have done, really?

Since then, she's been forgetting every little thing. Where she left the car; if she took her pills; even the alarm code. The only thing she can't forget is that woman, the woman she might have saved, and the terrible nagging guilt."
As I read the book, I thought I had the ending all figured out. Man, was I wrong!
This one is a must-read whether you're heading to the beach or just looking for a hair-raising book to read this summer. Trust me on this one, it's a winner!
The Breakdown is available for pre-order wherever books are sold.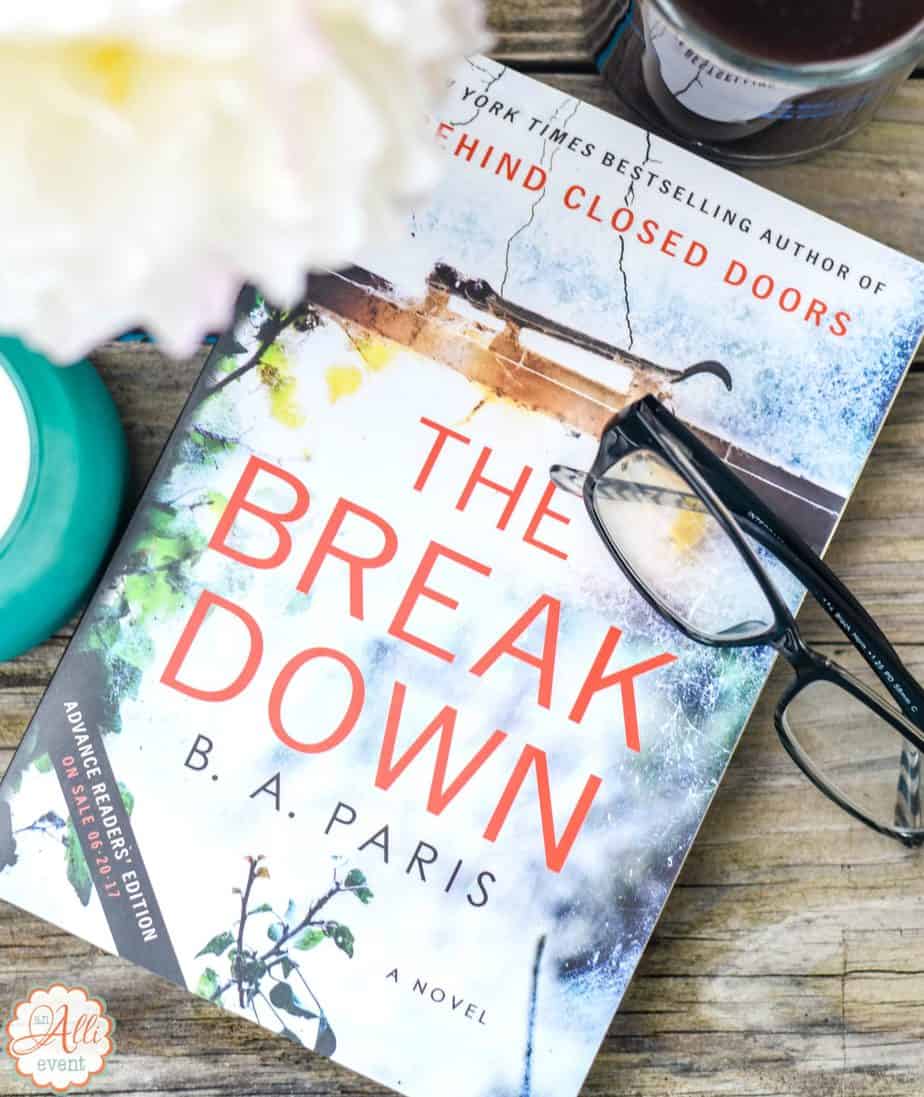 You will also love these posts!