This is a sponsored post for SheSpeaks/Walmart
Summer's just around the bend I can't wait until our family summer vacation. We've been vacationing together in North Myrtle Beach for 24 years. Back when the kids were young, we vacationed in our timeshare condo every single year. We've made so many great memories and I always incorporate my 5 Ways to Have a Peaceful Family Vacation.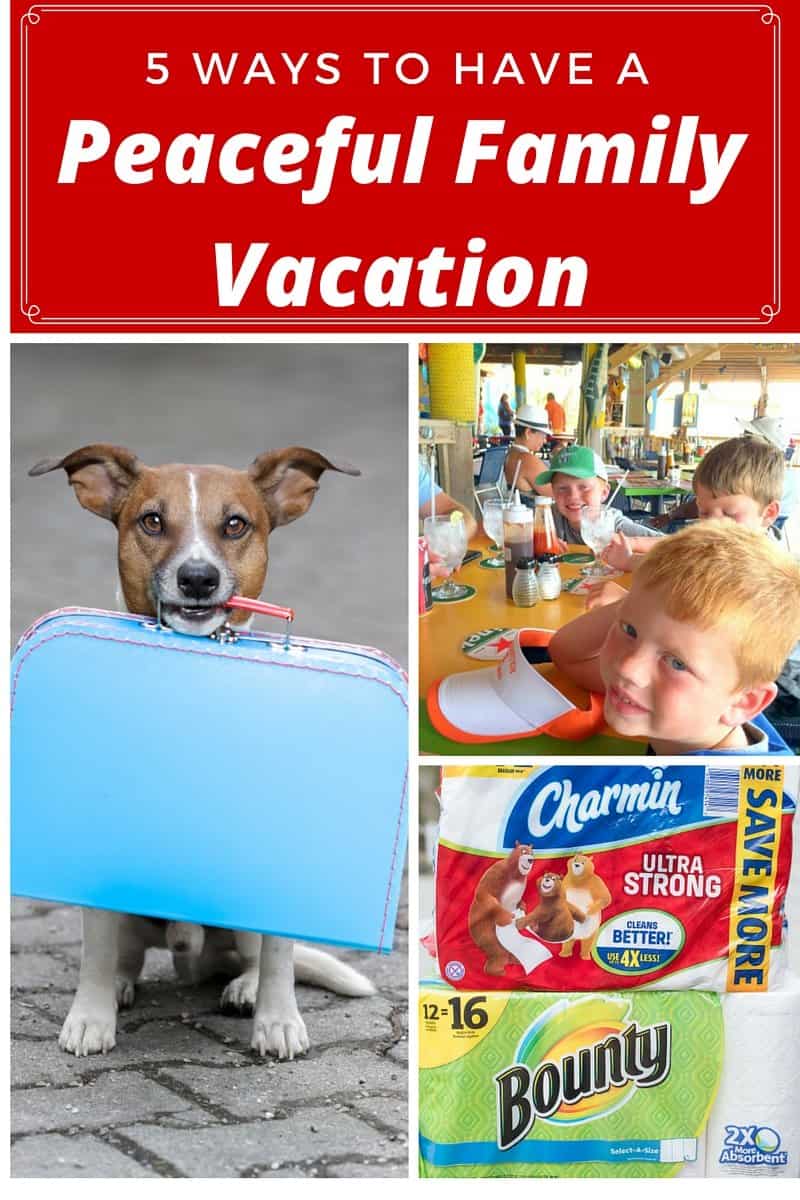 Now that we have grandkids (where did the time go?), we've outgrown the condo, so we rent a beach house. There's 15 of us, so we had to go big. Whatever your vacation plans, it's important to have a peaceful family vacation. 
5 Ways to Have a Peaceful Family Vacation
1.  Make a Plan and Write it Down
The old saying, "If you fail to plan, you plan to fail" is true! Once April arrives I begin to make lists of what to take on our family vacation. I have a packing list, a food list, a supply list and a list of activities we plan to do as a family.
It's a good thing Walmart is having an April Stock Up & Save Event! I can save on all my favorite, everyday essentials for less. I'm stocking up for spring cleaning and for my family vacation.
Here are the participating products in the April Stock Up & Save Event:
Bounty Select-A-Size 12-Pack Mega Roll
Tide 100 oz. Original HE Liquid Laundry Detergent
Pampers Swaddlers Huge Box
Head & Shoulders Dry Scalp Shampoo, 23.7 oz.
Head & Shoulders Dry Scalp Conditioner, 23.7 oz.
Febreze Air Effects Linen & Sky
Dawn Original 75 oz.
Gillette MACH3 Sensitive Disposable 3-Pack
Venus Sensitive Disposable 3-Pack
Gain 100 oz. Original Liquid Laundry Detergent
Charmin Ultra Strong 36 Double-Roll Pack
Crest Pro-Health Advanced Toothpaste
Don't miss out on the event!  You can "attend" the April Stock Up & Save Event on Facebook to learn more information and get reminders throughout the month.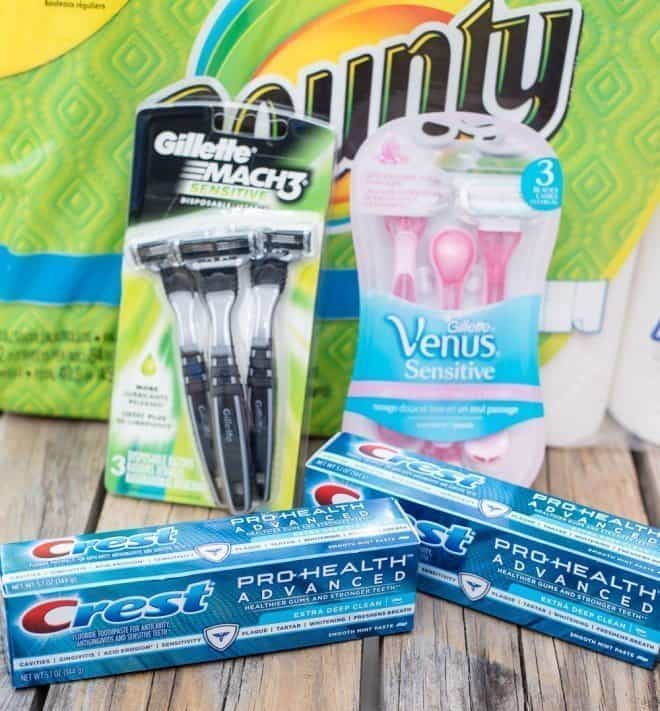 2. Pack Light
At one time, I was the one who always overpacked, taking way too many clothes and shoes. Over the years, I've learned to pack right and pack light.
Our vacation house has a washer/dryer, so it's A-OK to pack light. I pretty much live in my swimsuit or shorts during our beach vacation and I always take Gain 100 oz. Original Liquid Laundry Detergent. Once vacation is over, it's nice to return home with a suitcase full of clean, fresh smelling clothes.
Helpful Hint:  Febreze Air Effects is perfect for getting rid of odors in your vacation house, resort or hotel.
3. Eat In
Now that our family is really large, it's a hassle when we try to go out and eat. It's not fun waiting on a table for over an hour with hungry kids in tow and even with call ahead seating. We do go out together once or twice during the week, but we really enjoy cooking together and eating outside on the porch overlooking the pool.
Each married couple gets to pick the night they're going to cook and clean the kitchen. The kids always volunteer me for Mexican night. They love my chicken enchiladas and homemade guacamole.
My son-in-law fixes breakfast a few times during the week and I always take my slow cooker in case we want to let something simmer all day. The outside grill gets a lot of use, of course.
4. Take One for the Team
Sure, most of the time I had rather be poolside, reading a good beach read while listening to the waves crashing on shore. But when the grandkids want me to go to the video arcade or bowling or the movies, I'm there. I can read later.
5.  Escape Each Other
As much as my family loves each other, we all need our space. Each couple picks a date night and someone always volunteers to watch the kids. Sometimes the guys go out for a day of golf while the girls have time to ourselves. There's no pressure and we all come back refreshed.
Vacations don't have to be stressful! Having plenty of paper towels, toilet tissue and laundry detergent on hand keeps everything going smoothly.
You, too, can have a peaceful family vacation by following my 5 tips. What tips would you like to add?
Can't make it to Walmart? You can also order online:   Walmart's April Stock Up & Save.
PS – Save even more on rewards from P&G with the Ibotta app beginning April 11!