This shop has been compensated by Collective Bias, Inc. and its advertiser. All opinions are mine alone. #GPHolidayAtHome #CollectiveBias
The holiday season is in full swing and it's the most wonderful time of the year! I always wish for snow on Christmas Day and it rarely happens here in the south. It did snow the day after Christmas one year and I was ecstatic. I'll take anything I can get. Fingers crossed!
It's also the time of the year when we tend to stress over ways to stretch our dollars during the holidays. Take a deep breath and relax. I've got 10 pain-free ways to save money, including how I save on holiday essentials.
Helpful Hint: Hover over the image above to shop for these holiday essentials!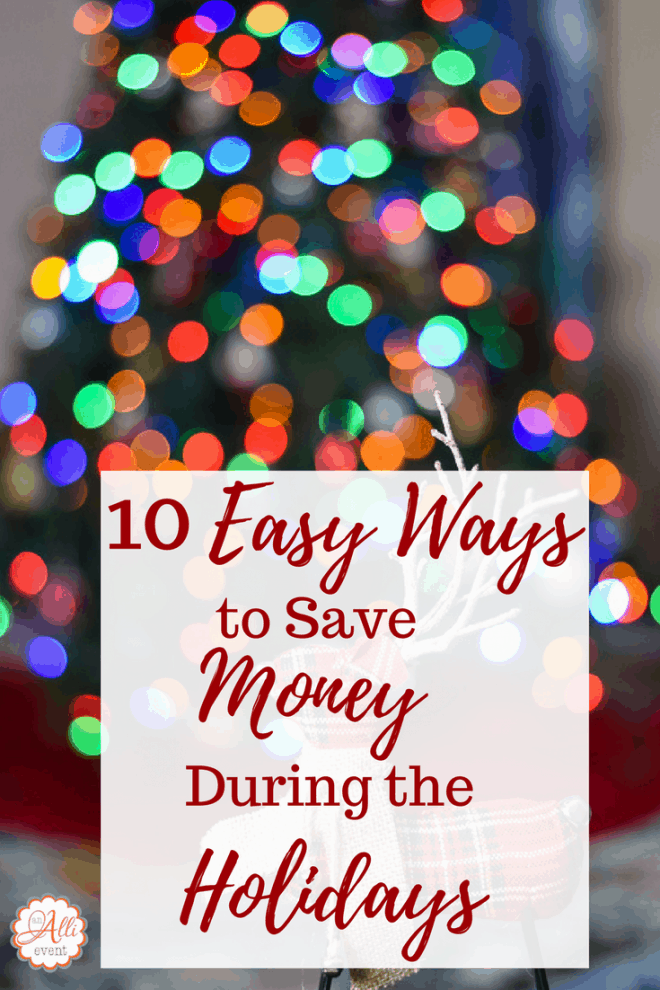 10 Ways to Save Money During the Holidays
1. Make a List and Check it Twice
This one is a no-brainer for me because I'm the queen of list making. If I don't make a Christmas gift list, I always overspend.
You can make your own list by downloading my FREE Christmas Gift List.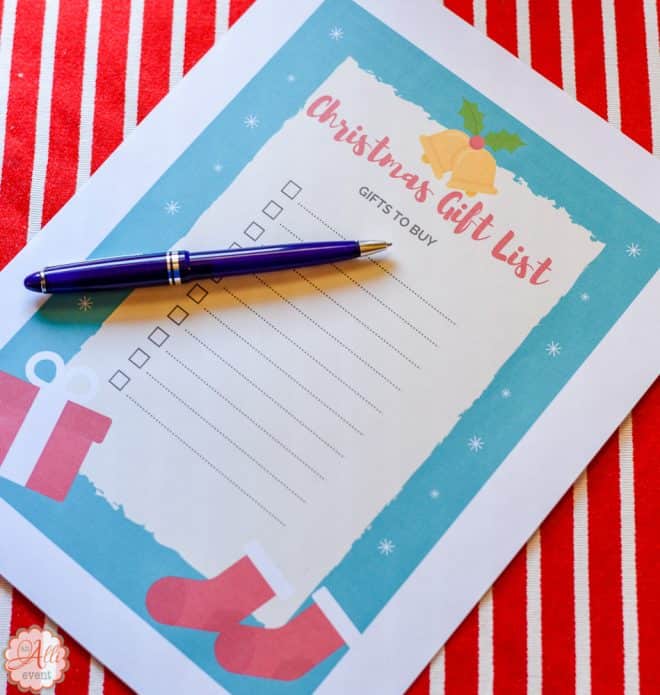 Now is the time to trim the list. Do you really have to buy a gift for that person you haven't seen in five years? No.
2. Set a Budget & Limit Gifts
If I don't set a budget, I can get off course quickly. I keep a running tally of what I've spent on gifts in my notes app on my phone. I always have it with me in case I catch a good deal.
You don't have to buy each person a pile of gifts. When buying for kids, stick with the 4 gift rule – something they want, something they need, something to wear and something to read.
During the holidays, it's also best to avoid self-gifting. It's so tempting to shop for yourself during the holiday season, especially when it comes to great deals. Resist the urge and wait until after the holidays when everything will be marked down even more.
3. Shop at Dollar General for Holiday Essentials
I have a large family and I entertain often during the holidays. I make sure to stock up on essentials that make my life easier. Whether it's preparing for Sunday Dinners, Christmas Eve Soup & Salad Supper or Christmas Day Lunch, I like to be prepared.
To save time, paper plates are the way to go during the busy holiday season. Dollar General has my favorite Dixie® paper plates. When the grandkids come over, they get to build snowmen (aka set the table). The Dixie Ultra® paper plates are perfect for my big holiday feast.  They hold up to 2 lbs. of food, so you can replace your regular plates and save time when cleaning up after dinner. When it's time for dessert or snack, I reach for Dixie® Everyday paper plates.
To make a snowman, add silverware for the arms, and napkins for the top hat and scarf. Chocolate Chips are perfect for buttons and eyes. Add a carrot nose and you've got the cutest place setting ever.
When the grandkids and I bake holiday cookies, things tend to get messy. Sometimes I make a bigger mess than they do! I can always count on Brawny® Paper Towels when it comes to handling simple, everyday cleanup and all my big cooking-with-grandkids messes.
Don't forget to stock up on bath tissue while you're in Dollar General! I admit that I'm over-the-top picky when it comes to bath tissue. Angel Soft® 12 Family bath tissue combines strength and the perfect softness without breaking the bank. I stock up on several packs of Angel Soft 12 Family Rolls because I don't want to run out of bath tissue over the holidays.
Money Saving Hint: Stock up for the holidays and make your dollar go further with these awesome Georgia-Pacific essential products at Dollar General. Starting 11/19/17 through 12/23/17 only, Buy 3 Participating Products, Save $3! (Valid on Angel Soft® 12 Family / 12 Big Lavender, Sparkle® 6 Roll, all QNUSS 9 Mega and QNUP/QNUSS 12DR, Dixie® Everyday 9in 86 ct, Dixie Ultra® 10in 44ct, Brawny 6 Large Roll, Mardi Gras 200 ct)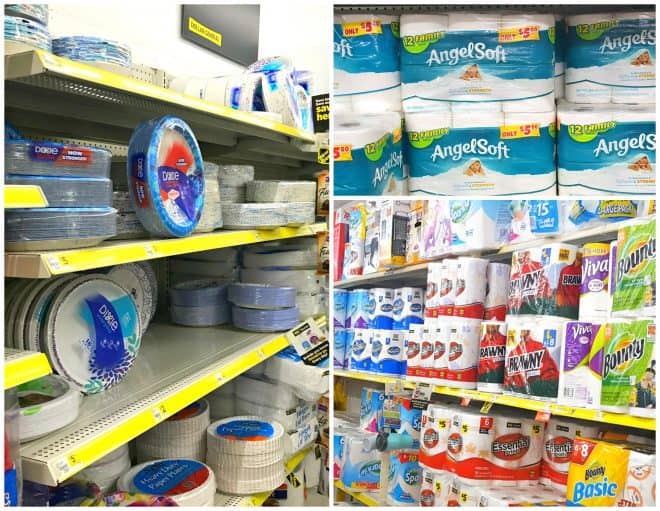 4. Check for Coupon Codes & Watch for Sales
I admit that I'm not very consistent when it comes to clipping coupons, but I do keep up with coupon codes on my phone.
My daughter is an expert when it comes to getting the best deals. A few days ago she called to let me know that a toy I was looking for was on sale for one day only. I saved big on that item when I ordered it online, plus shipping was free.
5. Use Cash Only
Are you that person who pays off credit cards every single month? Good for you! If not, use cash only when it comes to shopping for holiday gifts. You don't want to be paying for gifts (plus interest) months later.
6. Don't Wait Until the Last Minute
My son-in-law loves to go shopping on Christmas Eve with his dad. It's a tradition they started years ago. Not me! I like to be at home, watching Christmas movies and sipping hot cocoa.
When you wait until the last minute, many items are sold out and you may overspend because you are running out of time. I love to enjoy the few days before Christmas knowing that all my shopping is done and the gifts are wrapped.
7. Homemade Gifts
Gifts from the heart are always in style and are greatly appreciated. Here are a few great holiday gift ideas:
Flavored Olive Oils
Soup or Cookie Mixes in a Jar
Homemade Candies or Jams
Homemade Chocolate or Caramel Sauce
Holiday Cookies
Bookmarks for the book lover (add a book, of course)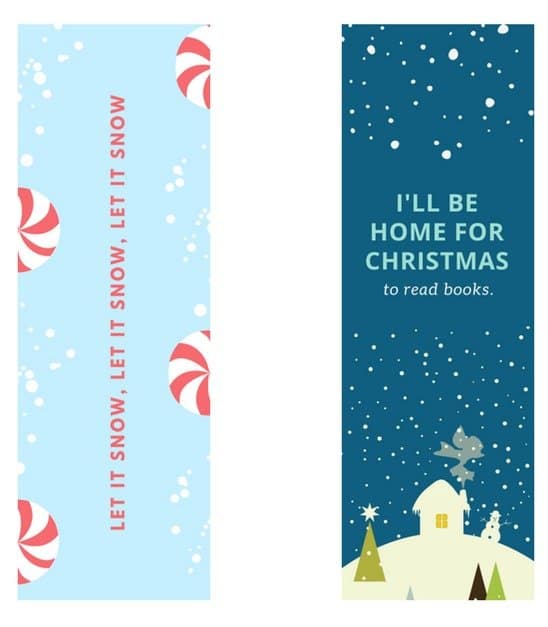 Get my free holiday bookmarks here! Be sure and use cardstock when printing the bookmarks.
8. Free Holiday Concerts
Check your local schools, churches, and concert halls for free holiday concerts. Get the family together and enjoy a night out without spending any money.
9. Draw Names
If you have a large, extended family who celebrates the holidays together, draw names. It saves money and time. You only have to look for one special gift instead of dozens.
10. Spend Time with Family and Friends
One of our favorite holiday traditions is enjoying cinnamon rolls and mocha punch on Christmas morning. I'll start receiving text messages from my grown kids a few days before Christmas to make sure we're keeping our traditions alive. Of course! It's a family tradition.
Decorating the Christmas tree, baking holiday cookies and watching favorite Christmas movies are all ways to make lasting memories.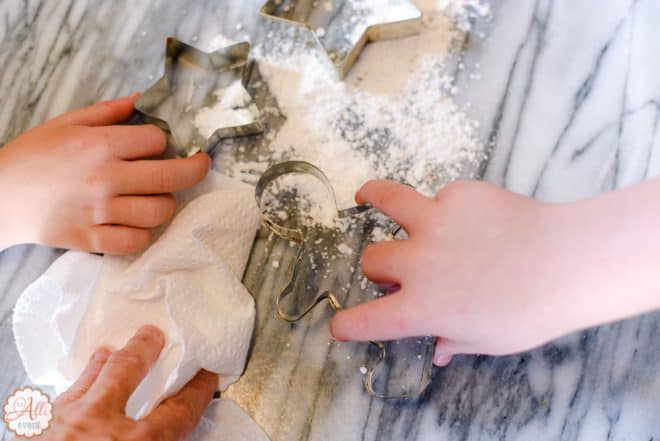 Let go of Stress
Remember to take breaks and enjoy some me-time during the holiday season! Sometimes, you just need to snuggle up on the sofa with a good book or good movie, some hot cocoa and your favorite snack and take some time off.
What's your #1 tip for saving money during the holiday season?