Cake Rolls, like this Coconut Cake Roll, can be a tad intimidating if you've never made one. Trust me, they are super-duper easy to pull off. I must have had way too much coffee this morning to be using words like super-duper.
This Coconut Cake Roll is a show stopper when you need a festive dessert. It's so pretty and I enjoy serving this one as the grand finale after a holiday meal.
The best part? You can make this a day ahead because it needs to sit in the fridge overnight. Make sure you remove it from the fridge 30 minutes to an hour before serving.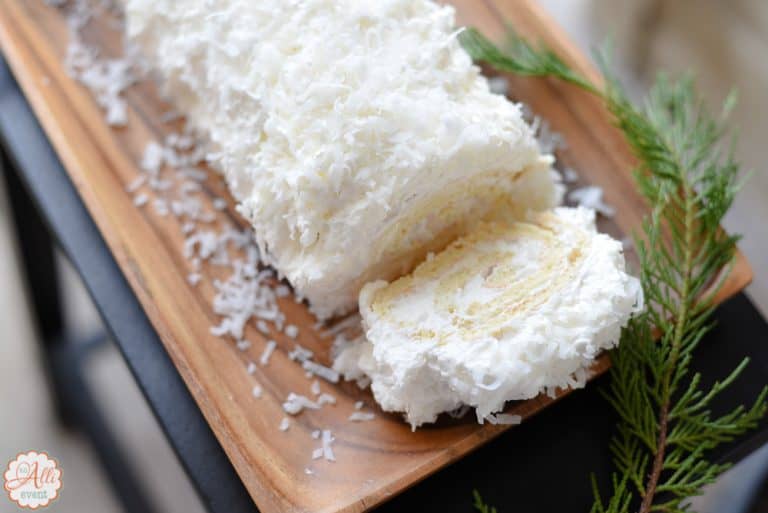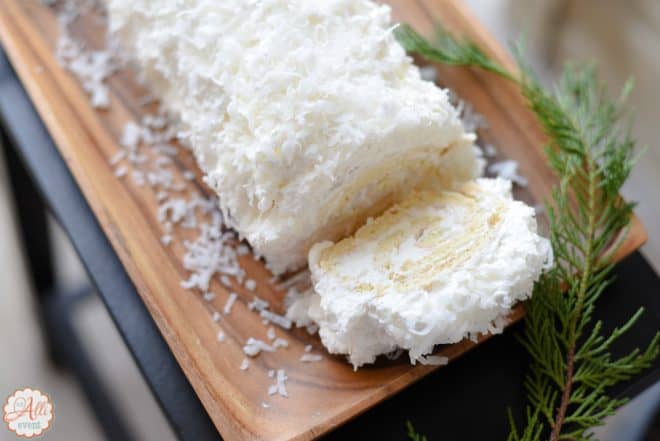 Coconut Cake Roll
A cake roll is baked in a 15 x 10 jelly-roll pan. If you don't have one, you can get one here with my affiliate link. I'll make a small commission at no extra cost to you.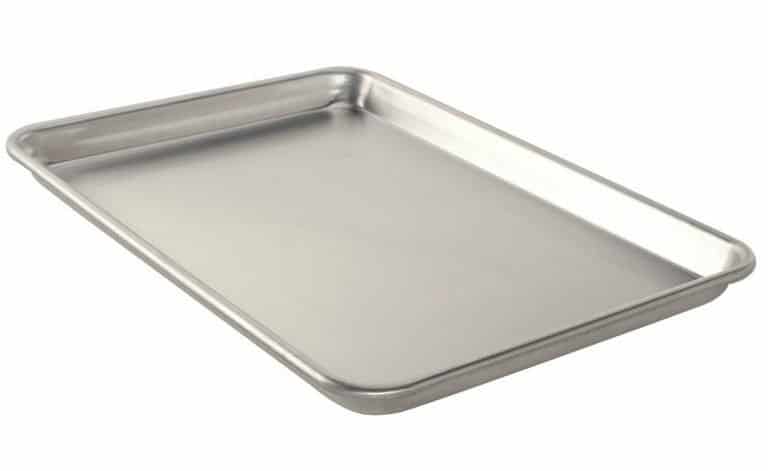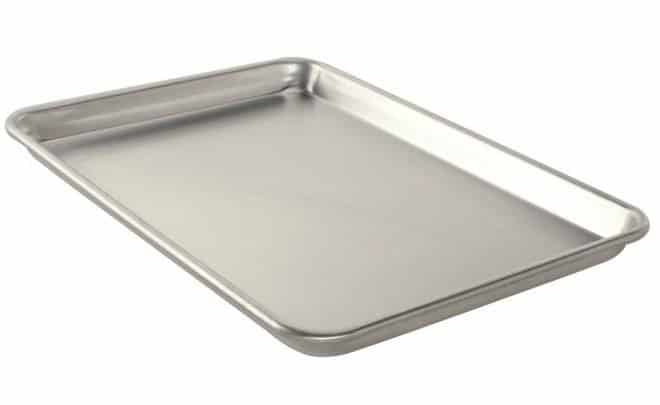 Don't let the long instructions fool you. If you're like me, I always get everything I'm going to need for the cake, including the measuring cups, ingredients, etc. together first. This first step always seems to help make the other steps more manageable.
The cake bakes in 10-15 minutes. Do not overbake. Overbaking causes the cake roll to be dry!
Just like with my Italian Cream Cake, you will need to beat the egg whites until stiff peaks form and gently fold them in.
After preheating the oven to 375º F, be sure and grease the bottom and sides of the jelly roll pan. Line with parchment paper. Then grease and flour parchment paper.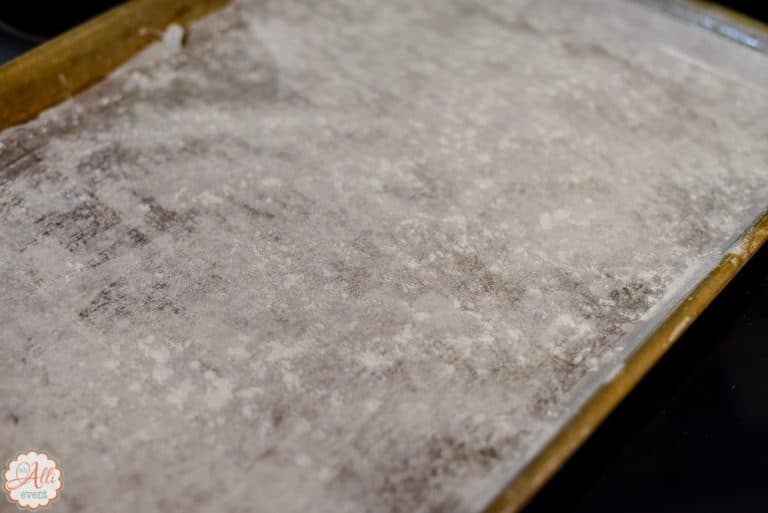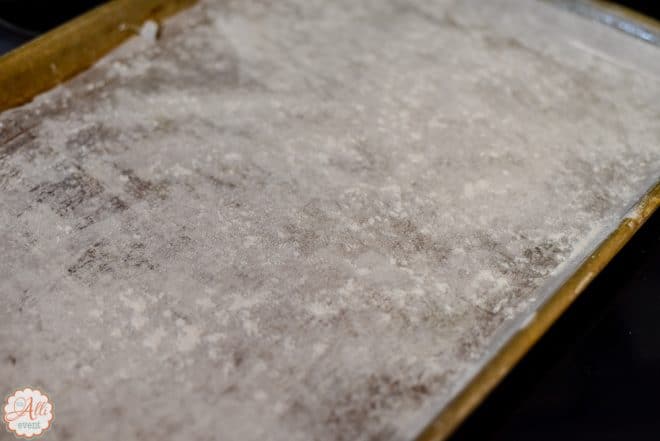 This is how the cake looks before baking: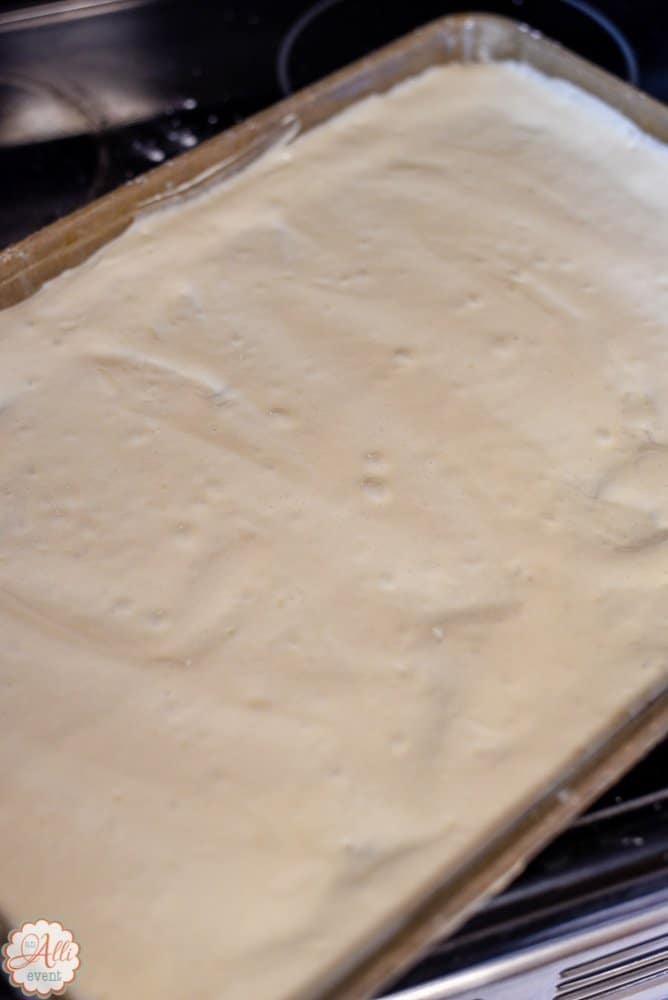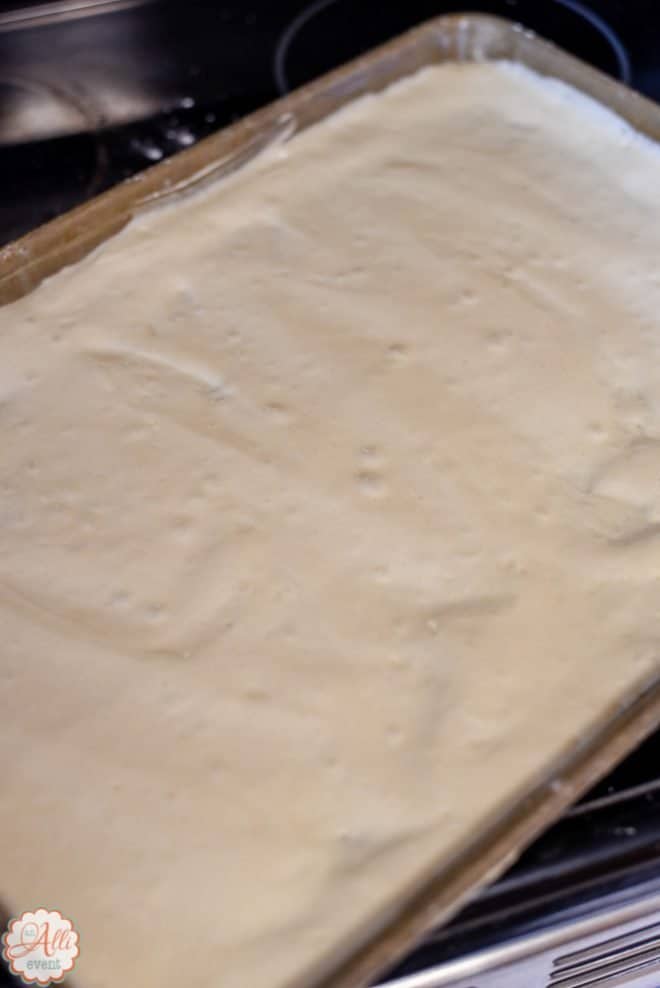 While the cake is baking, sprinkle powdered sugar onto a clean tea towel. Once the cake is done, loosen the edges and invert onto prepared towel. Carefully remove parchment paper.
Don't Overbake the Coconut Cake Roll
Helpful Hint: Be careful not to overbake the cake roll. It will cause the cake to be dry.
A cake roll (aka roulade) is not a typical cake. They usually contain no chemical leavening agents like baking soda or powder and are leavened by the aeration of the eggs.
A cake roll also contains less flour than a traditional cake. This ensures that the roulade is flexible enough to roll.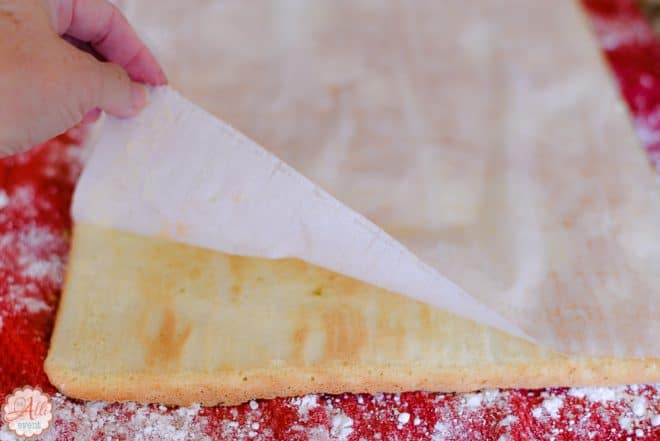 Starting at a short side, roll up the cake and towel together.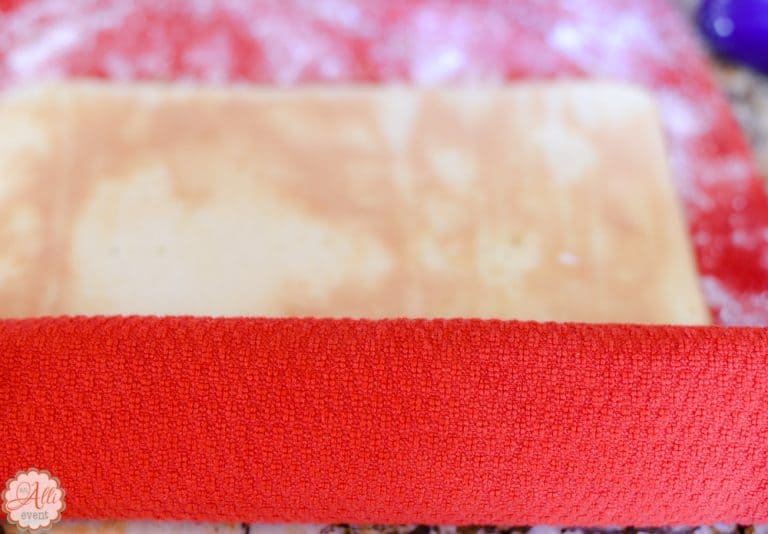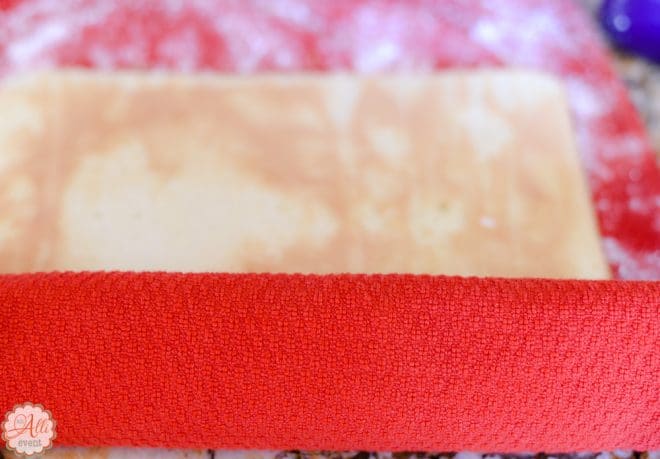 Cool completely on a wire rack, seam side down.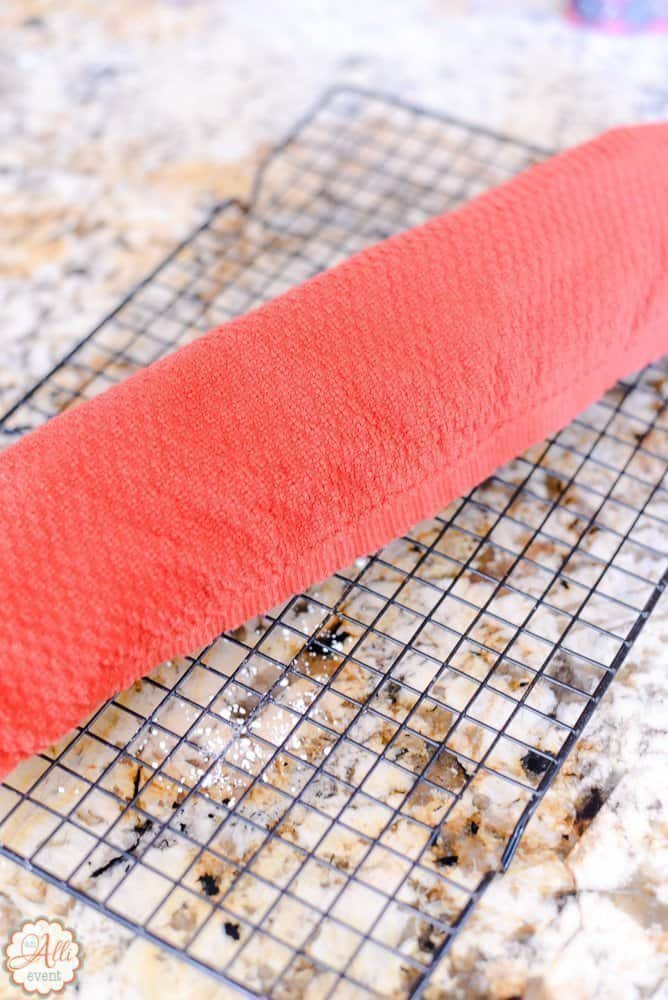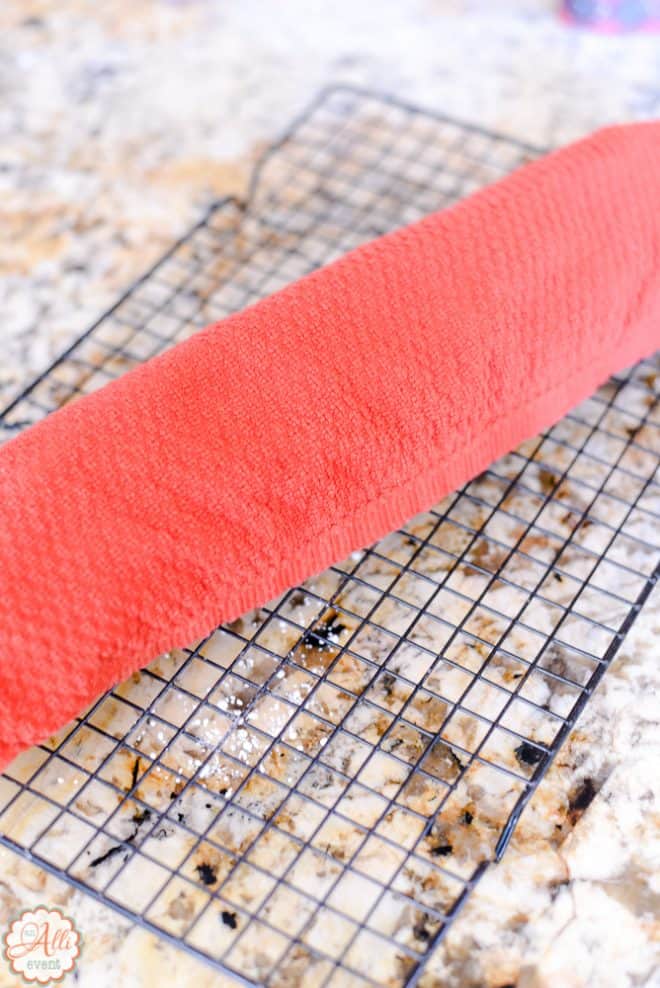 Unroll cake and spread 1/2 of the filling over the top, leaving a 1-inch border.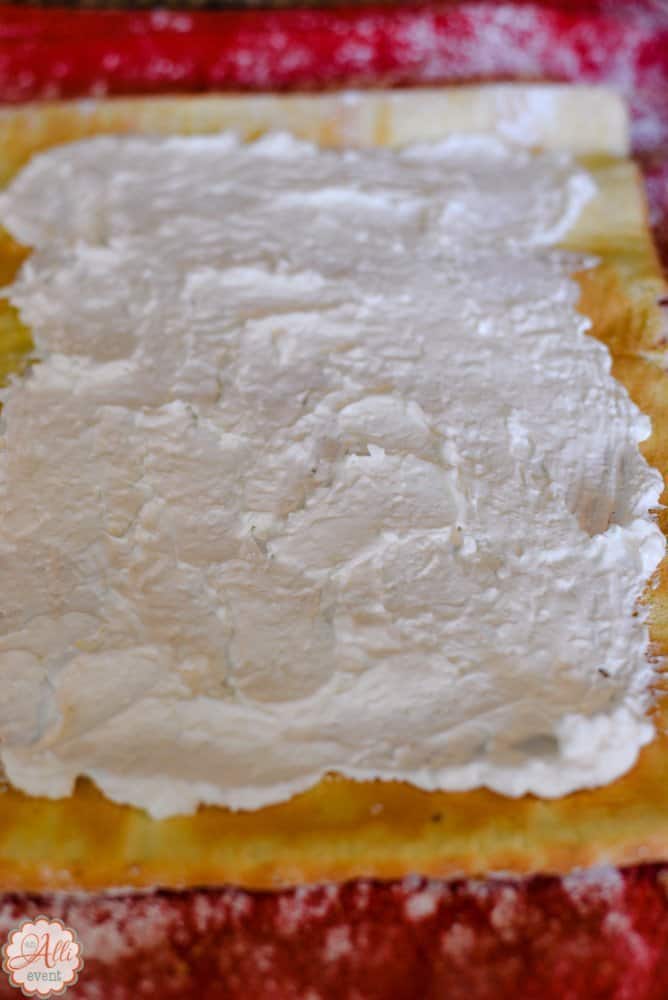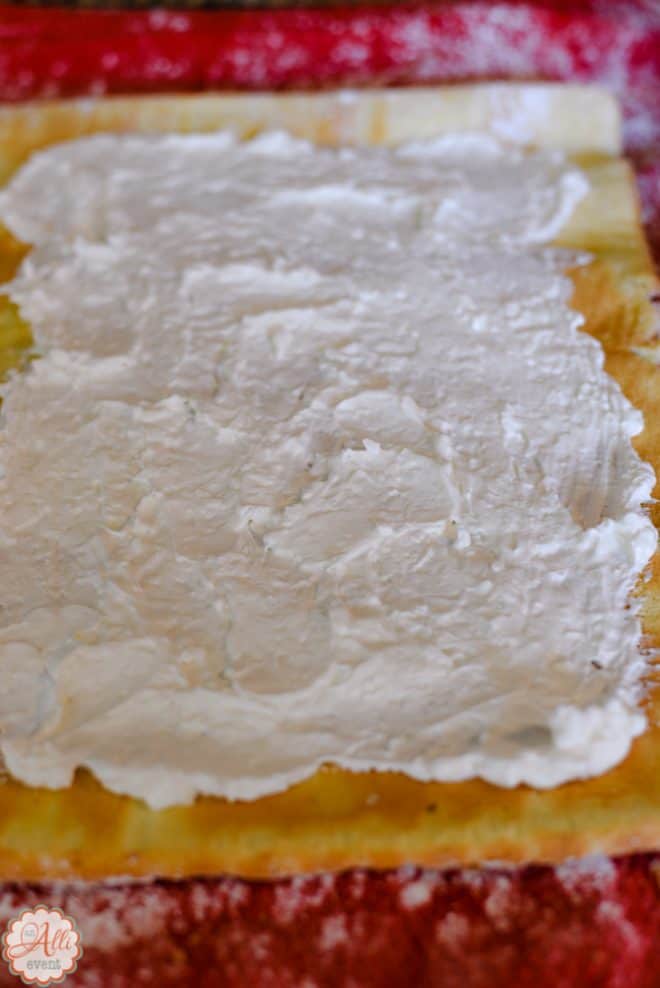 Roll the cake back up (without the towel). Spread the remaining filling on the outside of the cake. Sprinkle with coconut.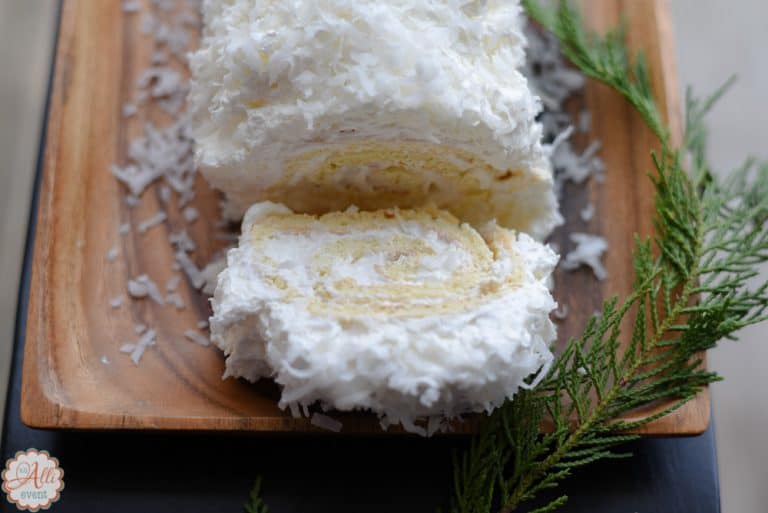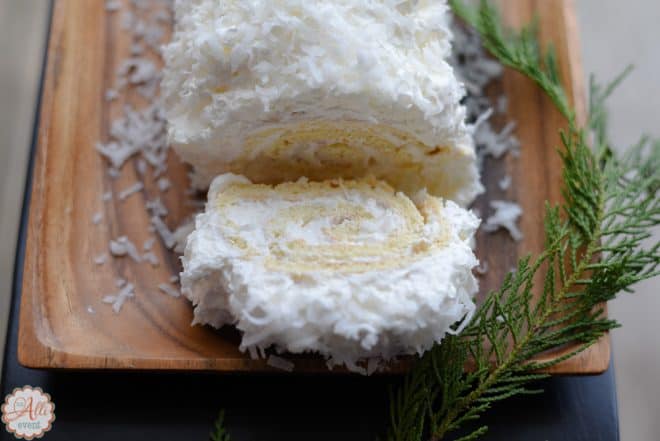 Yield: 8 servings
Coconut Cake Roll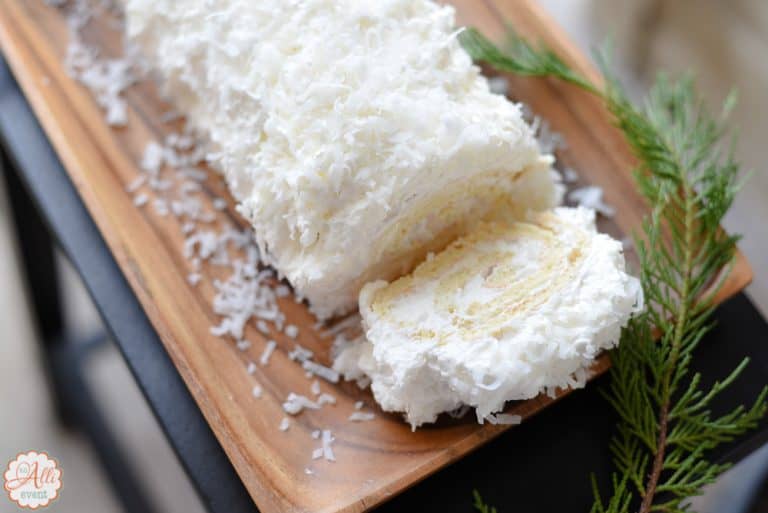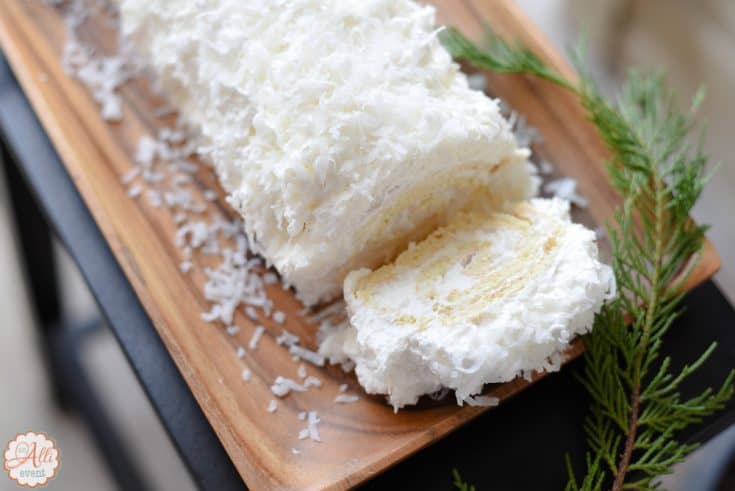 Coconut Cake Roll is moist and filled with a delicious coconut cream cheese filling.
Ingredients
1 cup all-purpose flour
1/4 tsp. salt
1 tsp. baking powder
4 large eggs, separated
3/4 cup sugar, divided
1 tsp. vanilla extract
1/2 tsp. coconut extract
1/3 cup water
3 Tablespoons powdered sugar (to dust towel with before rolling cake)
Frosting
2-1/2 cups shredded, sweetened coconut
2 (8 oz. each) packages cream cheese, softened
1-1/2 cups heavy cream
1 cup sugar
1 teaspoon coconut extract
Instructions
Preheat oven to 375º F.
Grease bottom and sides of 15 x 10" jelly roll pan. Line with parchment paper and grease and flour parchment paper. Set aside.
Combine flour, baking powder and salt. Set aside.
Beat egg whites at high speed until foamy. Gradually add 1/4 cup sugar, a tablespoon at a time, until stiff peaks form and sugar dissolves (about 3 minutes). Set aside.
Beat egg yolks in a large bowl at high speed. Gradually add 1/2 cup sugar. Beat for 5 minutes or until thick and pale. Add extracts and 1/3 cup water. Beat well. Add flour and beat just until well combined. Gently fold in egg white mixture. Spread batter into prepared jelly roll pan.
Bake at 375º for 10-15 minutes or until top springs back when touched lightly.
Sprinkle 3 Tablespoons powdered sugar evenly over a cloth dish towel.
Loosen the edges of the cake from the pan and invert the cake onto prepared towel. Remove parchment paper. Starting at a short side, roll up cake and towel together. Cool completely on a wire rack, seam side down.
To make the frosting, use a stand mixer with a whisk attachment. Whisk the cream cheese, sugar, and coconut extract until smooth. Slowly add the heavy cream until mixture is thick and creamy. Stir in one and a half cups of coconut.
Unroll cake and remove towel. Spread a thick layer of the frosting mixture over the top of the cake, leaving a 1" border around the outside of the cake. Roll up, ending with seam side down.
Spread the remaining frosting evenly over the top and sides of the cake.
Sprinkle cake with remaining coconut.
Cover and refrigerate for 2 hours before serving.
Nutrition Information
Yield
10-12
Serving Size
one slice
Amount Per Serving
Calories

449
Total Fat

22g
Saturated Fat

15g
Trans Fat

0g
Unsaturated Fat

6g
Cholesterol

118mg
Sodium

216mg
Carbohydrates

59g
Fiber

2g
Sugar

46g
Protein

6g
Nutrition information may not be 100% accurate.
If you have coconut cake lovers in your family, you need to make this Coconut Cake Roll as soon as possible. It would also be a delicious alternative to a traditional birthday cake.
You May Also Like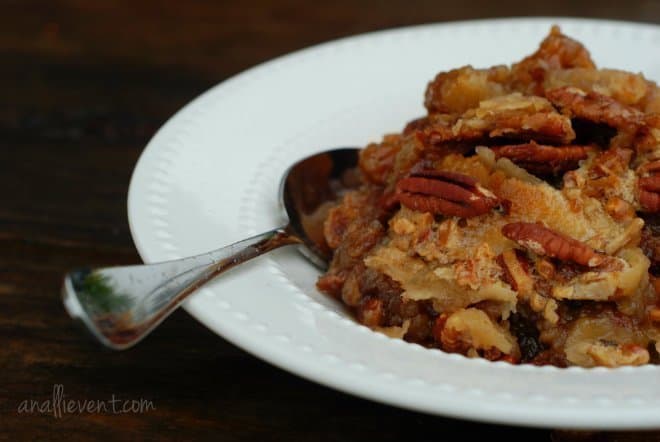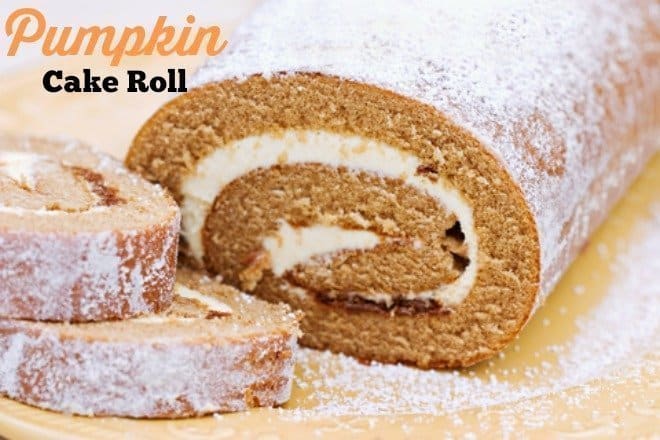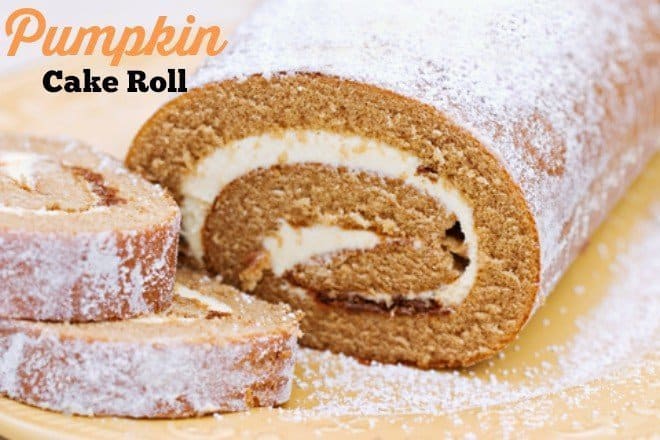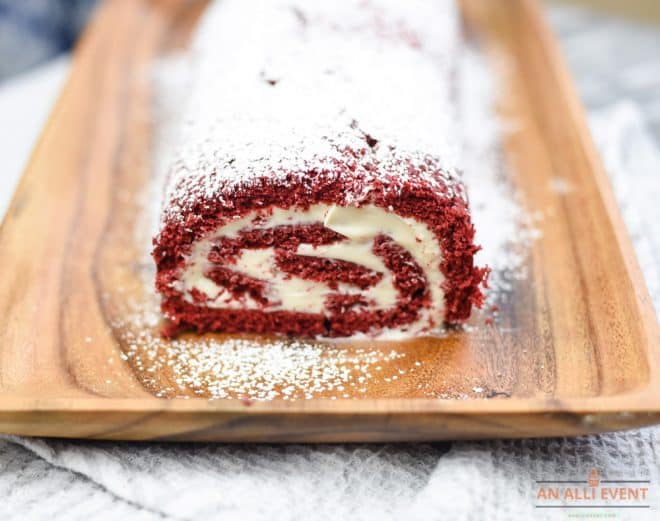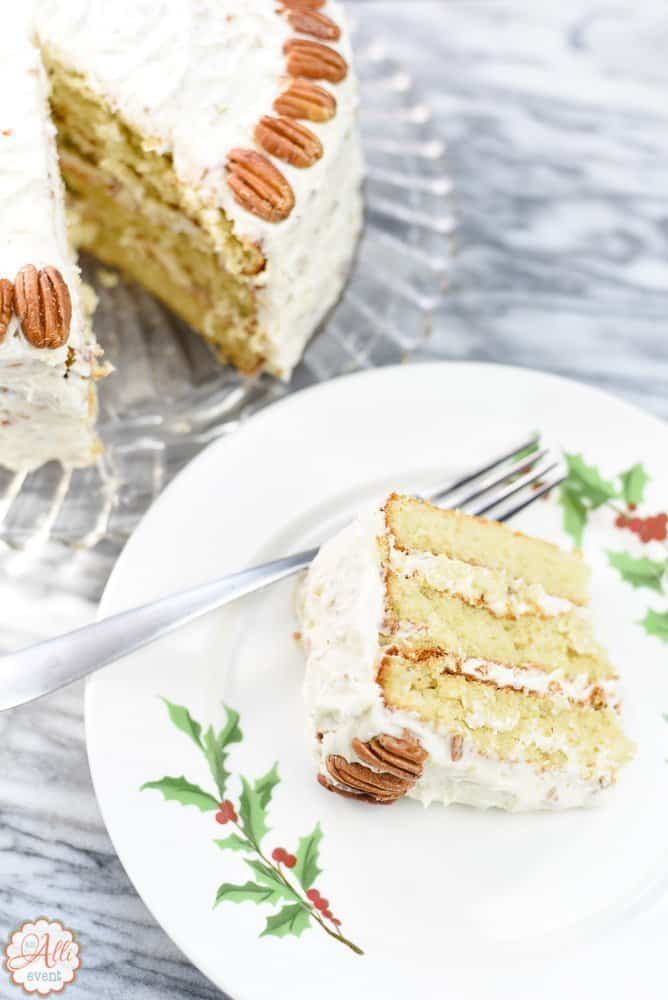 Triple Layer Chocolate Mousse Cake