I came up with the recipe for Skinny Strawberry Frosty completely by accident. Don't ya just love when that happens?
I was actually making strawberry smoothies. The frozen strawberries were dumped into the blender and I opened the fridge to grab the almond milk and realized the carton was almost empty. What to do? What to do?
As I was scanning the contents of the fridge, my eyes rested on a bottle of Coffee Mate sugar-free french vanilla creamer (the liquid kind). I had a light bulb moment. It's liquid. It's sugar-free. It'll work!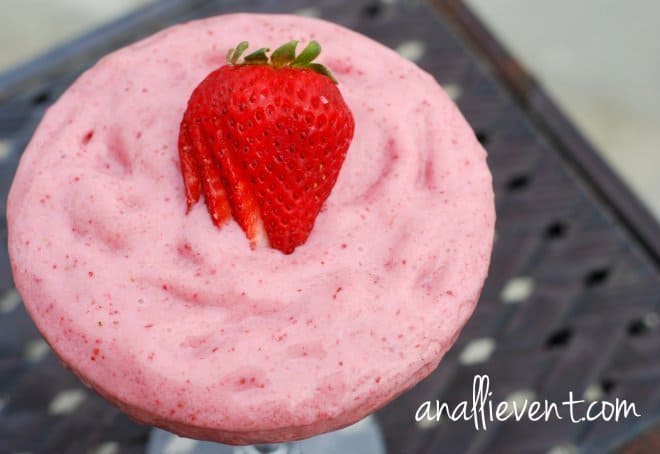 The finished product turned out to be more like a frosty than a smoothie (meaning it has to be eaten with a spoon). I love it! So, instead of strawberry smoothies, I usually make my new and improved Skinny Strawberry Frosty. And now, you can, too!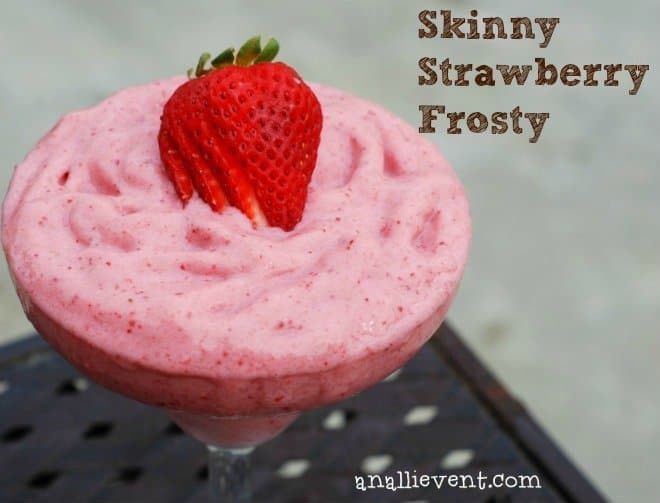 Helpful Hint: This recipe calls for frozen whole strawberries (no sugar added).
Skinny Strawberry Frosty
To make a smoothie, add more almond milk. For an even thicker consistency, add more creamer and less almond milk. And did I mention that it's very low in calories? The brand of almond milk, etc. that I use comes in under 150 calories. Yum!
Skinny Strawberry Frosty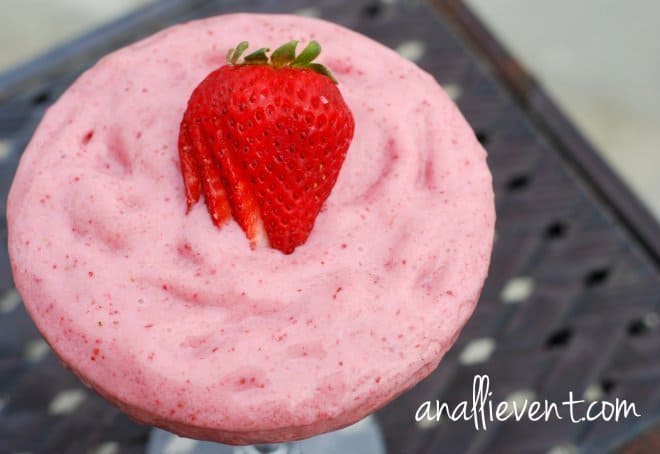 Ingredients
1 cup frozen strawberries
1/2 cup almond milk
1/4 cup Coffee Mate Sugar Free French Vanilla Liquid Creamer
Splenda (or other sweetener) to taste (I use two teaspoons)
Instructions
Combine all ingredients in a high powered blender and blend until smooth. Enjoy!
Nutrition Information
Serving Size
1
Amount Per Serving
Calories

146
Total Fat

6g
Saturated Fat

2g
Trans Fat

0g
Unsaturated Fat

4g
Cholesterol

0mg
Sodium

30mg
Carbohydrates

24g
Fiber

2g
Sugar

18g
Protein

1g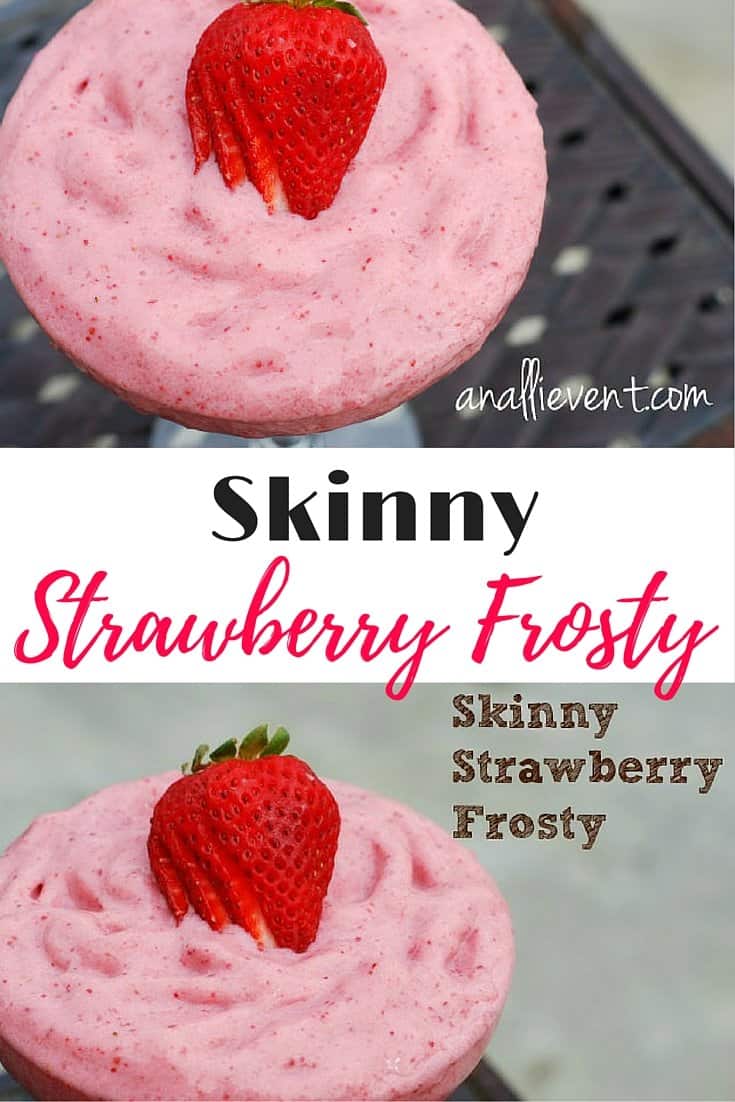 Looking for more skinny recipes?
Click here for my Skinny Cherry Cheese Pie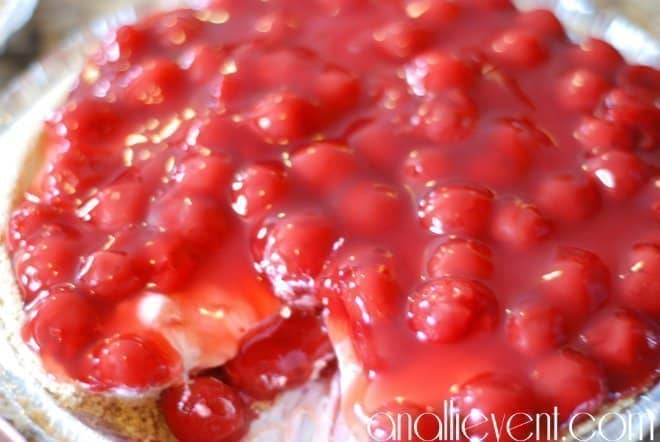 You can find my soft serve Skinny Banana Nut Ice Cream here! (No ice cream freezer needed)