Sparkling Orange Cranberry Spritzer was sponsored by Collective Bias, Inc. and its advertiser. All opinions are mine alone. #SimplySparkling#CollectiveBias
A holiday brunch is one of my favorite parties to host. You can have breakfast and lunch at the same time without having to pick one over the other.
Whenever I have company over for a holiday weekend, I head to Kroger. I like to plan a mid-morning brunch for Saturday. That way my guests can sleep in and not miss a thing.
Homemade waffles are one of my favorite breakfast foods. They are a must for my menu. And my drink of choice is a Sparkling Orange Cranberry Spritzer (no alcohol). My waffles and spritzers are both made with Canada Dry Sparkling Seltzer Water.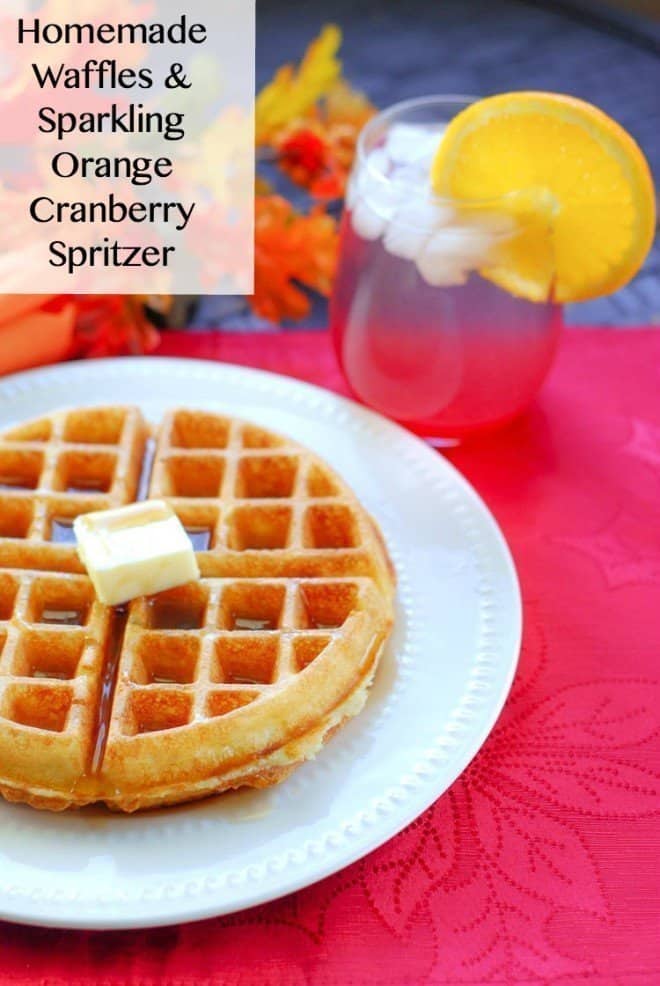 Why Use Seltzer Water To Make Waffles?
Seltzer water makes the best waffles because the bubbles trapped in the batter expand when heated, creating a lighter product.
When I say best, I'm not exaggerating at all! They are crispy on the outside and tender on the inside. You'll never want to go out for waffles again.
You can find Canada Dry Sparkling Seltzer Water on the soft drink aisle at your local Kroger. Actually, I prefer sparkling water to regular water any day of the week. I like that it's fizzy and bubbly and is all-natural, unsweetened, and has zero sodium. The best part is that it's calorie-free.
Sparkling Orange Cranberry Spritzer
I usually make the cranberry syrup for the Sparkling Orange Cranberry Spritzer the night before and store in the refrigerator. Right before serving, I place the ice in the glasses, add the syrup, and sparkling water.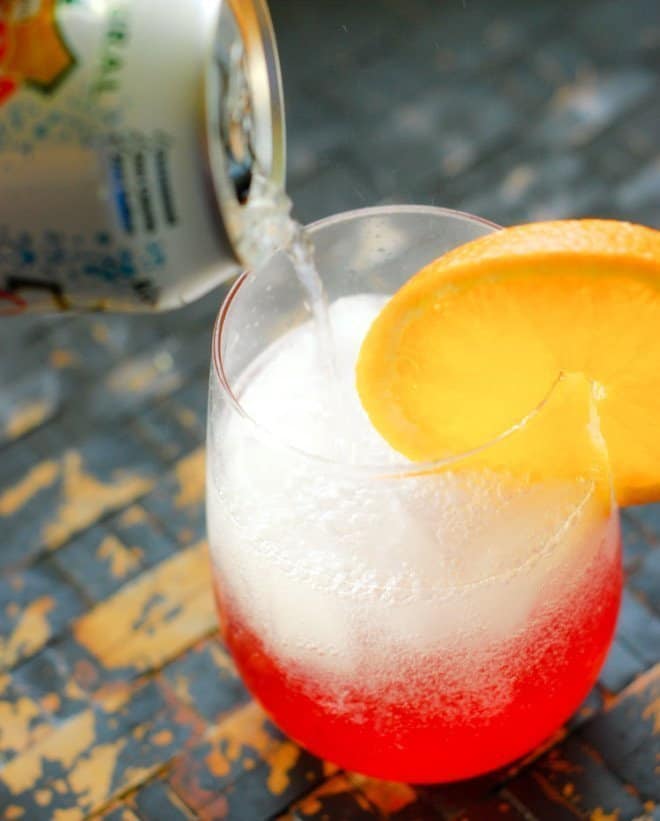 Just looking at the beautiful color of this spritzer makes me want to celebrate.
Sparkling Orange Cranberry Spritzer
Ingredients
3/4 cup whole-berry cranberry sauce
1 cup sugar
2 teaspoons orange zest
1 cup water
3 cups Canada Dry Original Sparkling Seltzer Water
1/2 orange, sliced, optional
Instructions
In a medium saucepan, heat the sugar, cranberry sauce, orange zest, and water over medium heat until it comes to a boil.
Simmer for 3 minutes and then remove from the heat.
Allow to sit for 20 minutes, then chill.
Place ice into 4 glasses.
Pour 1/4 cup cranberry syrup into each glass.
Add 1 cup of Canada Dry Sparkling Seltzer Water to each glass.
Garnish with orange slices.
Homemade Waffles
Let's make waffles! This is one of the easiest waffle recipes you'll ever make. Did I mention that the waffles are fluffy and light with a nice crunch on the outside?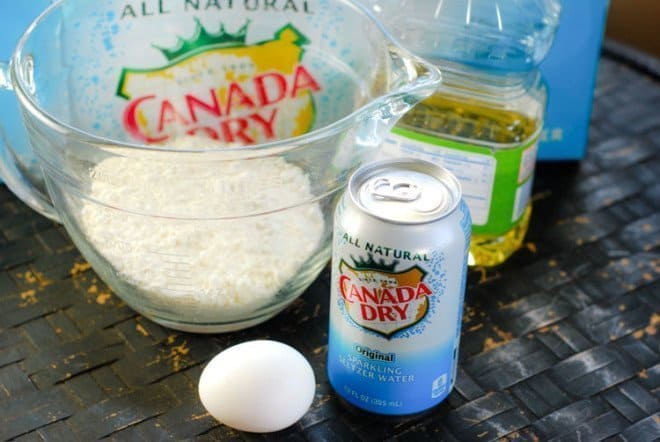 After mixing the waffle ingredients, spray the waffle iron with cooking spray and pour in the batter.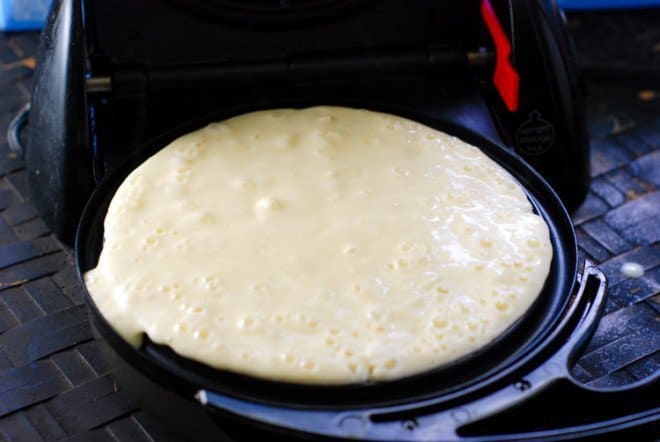 Waffles are not just for brunch! What about chicken and waffles? Or breakfast for dinner? You can even make a waffle breakfast sandwich or serve waffles with fruit, whipped topping, and caramel sauce for dessert. The possibilities are endless.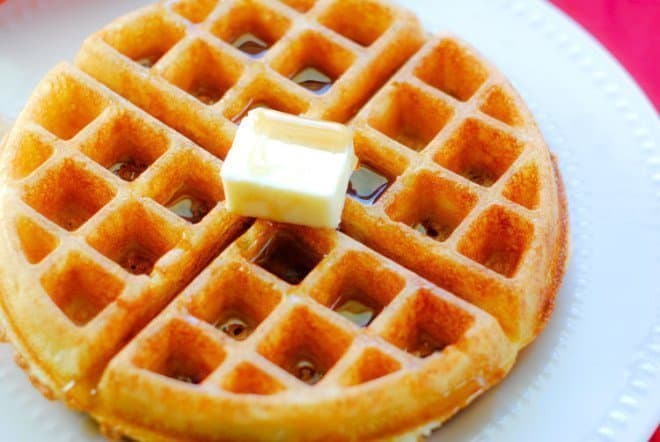 Fluffy Homemade Waffles
Ingredients
2 cups baking mix (like Bisquick)
1 egg
1/2 cup oil
1 & 1/3 cup Canada Dry Sparkling Seltzer Water
1 tsp. vanilla
Instructions
Mix all ingredients together and bake according to your waffle iron directions. Mine takes exactly 3 minutes.
Serve with a pat of butter and syrup.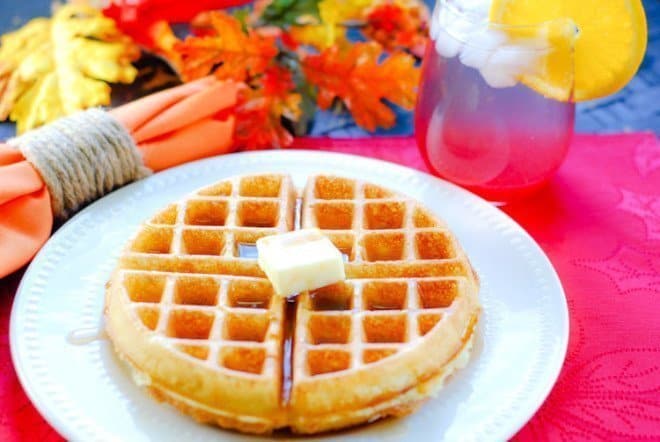 Kroger not only has the original flavor of Canada Dry Sparkling Seltzer Water, but you can also try the Mandarin Orange and Lemon Lime. What signature food or drink would you make?