Tuna Guacamole is sponsored by Bumble Bee Tuna. All opinions are my own.
Avocados and tuna have been referred to as two of the world's healthiest foods. What happens when you combine them? That's just what I did in my Tuna Guacamole.
When you combine Bumble Bee water-packed tuna and avocado, add a few spices, salsa, and some lime juice, you have a delicious and very healthy version of guacamole.
Health Benefits of Tuna
Available in can or pouch, each Bumble Bee product is an easy and delicious way to add a variety of nutrients to your diet, including lean protein, healthy fat, and important vitamins and minerals.
Eating fish as part of a healthy diet offers a number of benefits. Consuming 6 ounces of fish each week reduces your risk of fatal heart disease by 36 percent, according to the Harvard School of Public Health. Bumble Bee tuna is a tasty way to meet your recommended intake of fish.
According to whfoods.com, "No single category of nutrients has been more clearly determined to have anti-inflammatory health benefits than omega-3 fatty acids, and tuna is well-established as an important food source of omega-3's."
An Avocado is a Fruit!
Fun fact: Did you know that an avocado is actually a fruit?
This superfood:
Promotes Heart Health
Has Anti-Inflammatory Benefits
Promotes Blood Sugar Regulation
Has Anti-Cancer Benefits
Supports Cardiovascular Health
Optimized Absorption of Carotenoids
That's why combining avocado and Bumble Bee tuna is such a healthful and delicious idea.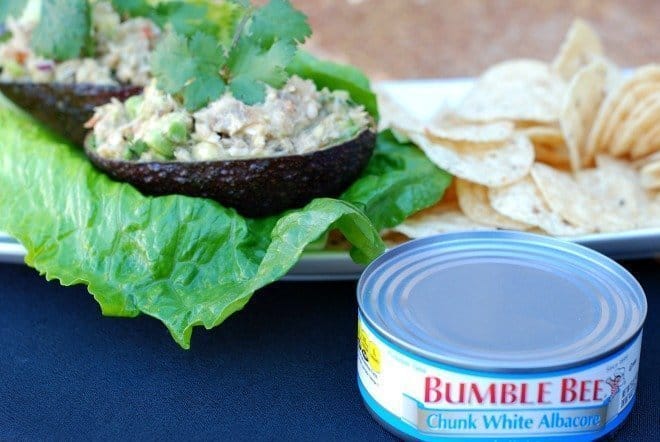 How to Ripen an Avocado
A firm avocado will ripen in a paper bag or in a fruit basket at room temperature within a few days. As the fruit ripens, the skin will turn darker.
Avocados should not be refrigerated until they are ripe. Once ripened, an avocado can be kept refrigerated for up to a week.
If you are refrigerating a whole avocado, it is best to keep it whole and not sliced in order to avoid browning that occurs when the flesh is exposed to air.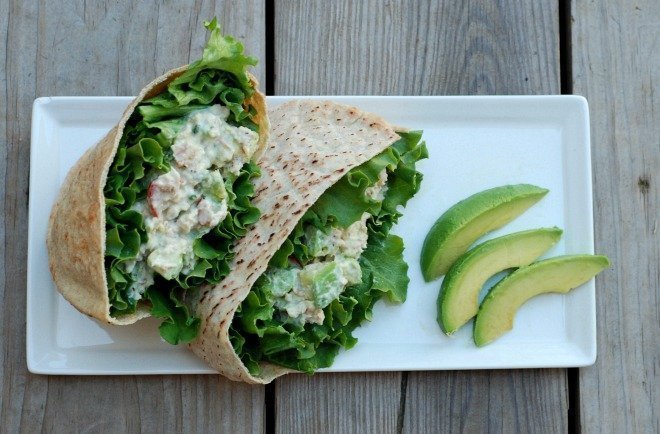 My Bumble Bee tuna guacamole is one of the healthiest and best dips ever and it's so easy to make. Just combine a few ingredients and you're done.
I serve my tuna guacamole with baked tortilla chips as a snack, but you could also stuff the tuna guacamole into a lettuce-lined pita pocket or roll it up in a flatbread for a healthy, tasty lunch.
Tuna Guacamole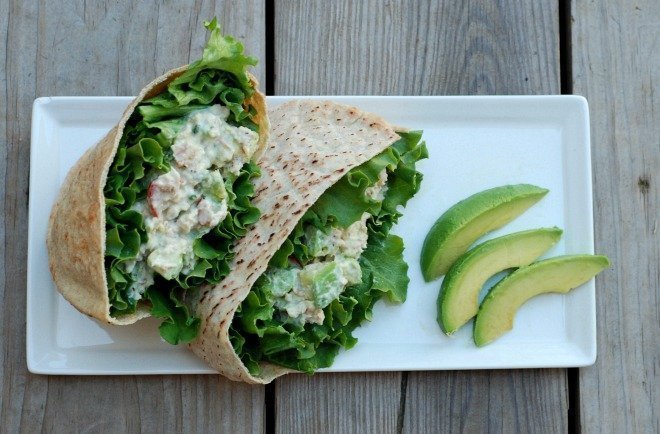 Ingredients
1 can (5 oz.) Bumble Bee Tuna in water, drained
1 avocado, diced
Zest from one lime
1 Tablespoon lime juice
3 Tablespoons salsa
1 Tablespoon red onion, diced
Salt and pepper to taste
Instructions
Scoop out avocado and leave the outer skin (peel) in tact.
In a medium bowl, combine all ingredients.
Serve in the avocado shells with baked tortilla chips.
When we choose healthier options for lunch and snacks, it won't be long before we say goodbye to those few lbs. that crept up on us during the holidays and hello to the swimsuit season.
What's your favorite Bumble Bee tuna recipe?