When the weather gets cold and dreary, my thoughts turn to spring. Now is the time to plan my flower gardens, flip through seed magazines and make some Unique DIY Planters. A cold and rainy day is ideal for completing DIY projects or to daydream about DIY projects.
I'll be completely honest here. Once Christmas is over, I'm pretty much done with winter. I'm a southern girl and I don't like waking up to cold temps in the single digits. I'm counting down the days until spring and when the temps climb back up into the sixties at the end of the week, I'll be in hog heaven.
I can't help it! I'm a 100% warm weather girl and all of these beautiful planters have me dreaming of spring. If I close my eyes tightly enough and turn the heat up, I can almost convince myself that spring is almost here. So, with that in mind, I'm about to get busy on some DIY projects for spring.
So, with thoughts of spring flowers dancing in my head, I thought I'd share my favorite Unique DIY Planters. It's like a breath of fresh air on a cold, winter day.
Unique DIY Planters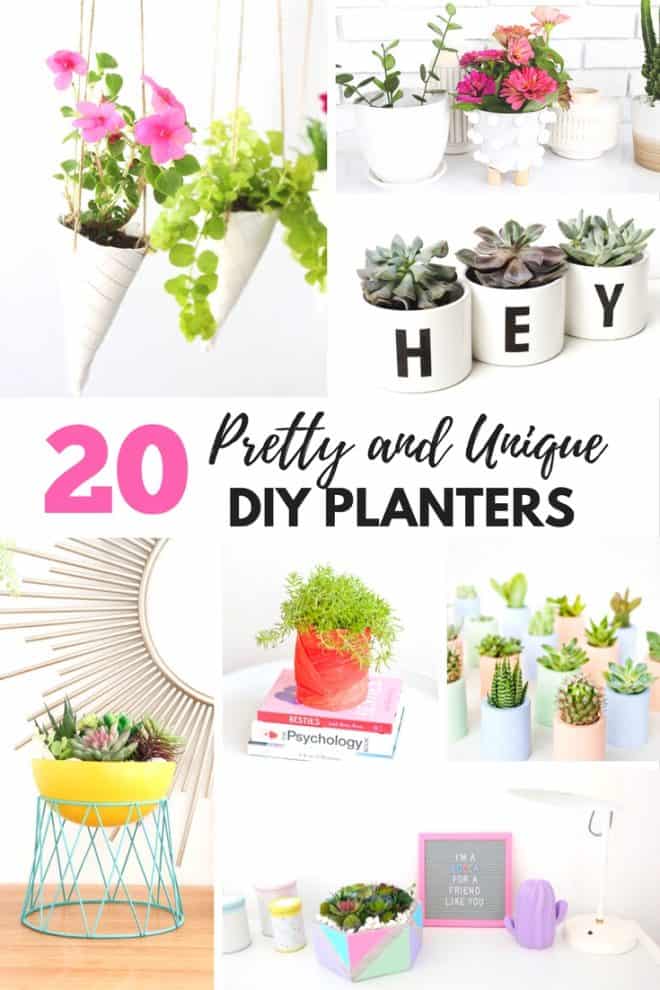 Skinny Planter Stand DIY from abeautifulmess.com
$2 Ikea Rug To DIY Planter from lizmarieblog.com
DIY Criss Cross Outdoor Planters from centsationalstyle.com
Mid-Century Planter from abeautifulmess.com
DIY Modern Bowl Planter from lovelyindeed.com
DIY Planters Made Of Plaster from papernstitchblog.com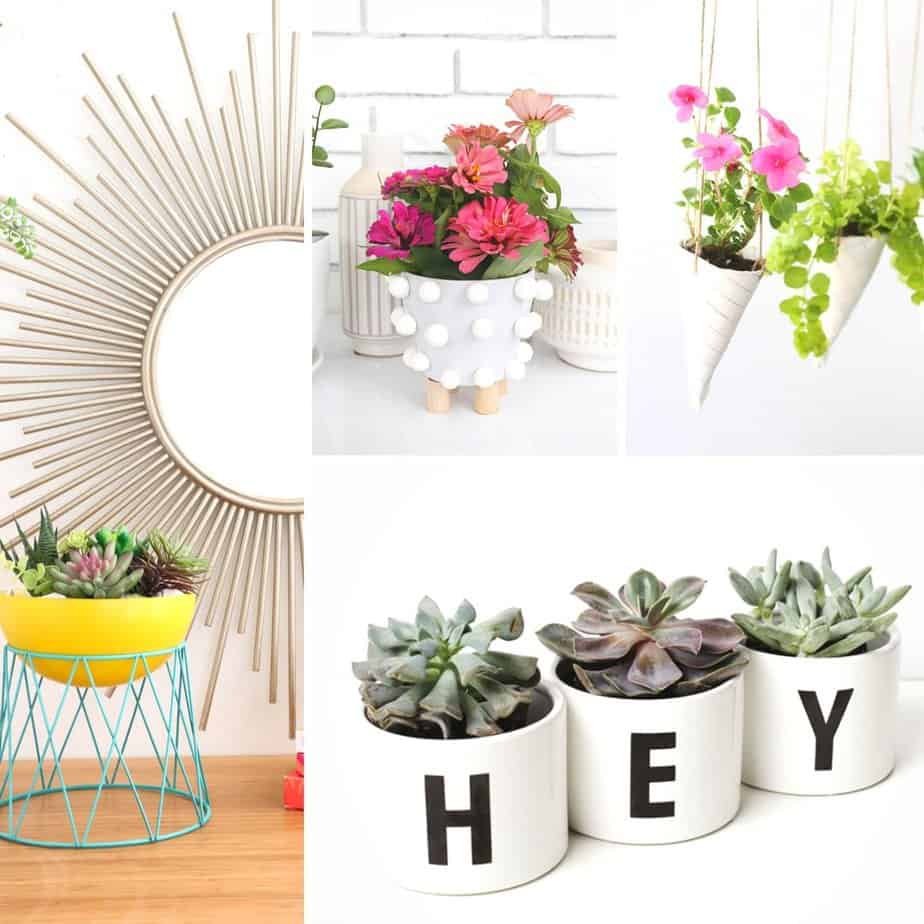 ëHeyí Planters from themerrythought.com
Planter Tutorial from cherishedbliss.com
DIY Trellis Planter from lovegrowswild.com
Hanging Planter Upgrade from diyinpdx.com
DIY Planter Ideas: Color Blocked Succulent Planter from blog.consumercrafts.com
Unique DIY Planter Idea Using An Unlikely Material from papernstitchblog.com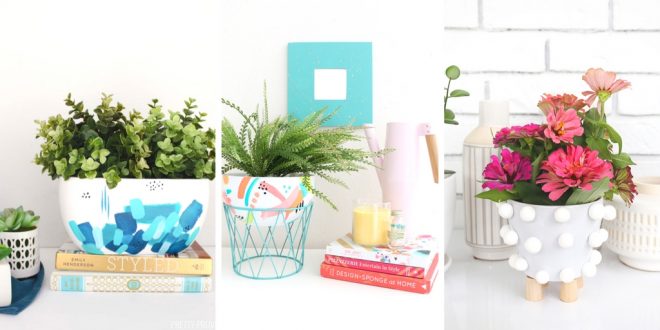 Brushstroke Painted Planter from prettyprovidence.com
Ice Cream Cone DIY Hanging Planters from helloglow.co
Wall Planter from lanaredstudio.com
DIY Metal Planter Makeover In Under An Hour from papernstitchblog.com
Hanging Bundt Cake Pan Planters from sugarandcloth.com
DIY Copper Patina Clay Pot Succulent Planter from thehappyhousie.porch.com
DIY Mason Jar Succulent Planter Pineapple  from thehappyhousie.porch.com
Wood Hanging Planter from themerrythought.com
Which DIY Planter do you like the best? I can't decide. I like them all!