If you asked most kids to name the gifts they received for Christmas last year, they would probably have to think for a bit to remember.
Sure, they all want the latest, greatest, trendiest toys and usually tire of them within the first month.  Most toddlers throw the toy aside in favor of the box it came in!
Speaking of boxes, it's time to think outside the box!  Whether you are a parent, grandparent, godparent, favorite aunt, uncle, cousin or family friend, how about giving the child in your life a gift that keeps on giving? Long after the decorations have come down, school has resumed, and daily activities are somewhat back to normal, children will remember and be excited about the following gift ideas!
10 Christmas Gifts for Kids With Everything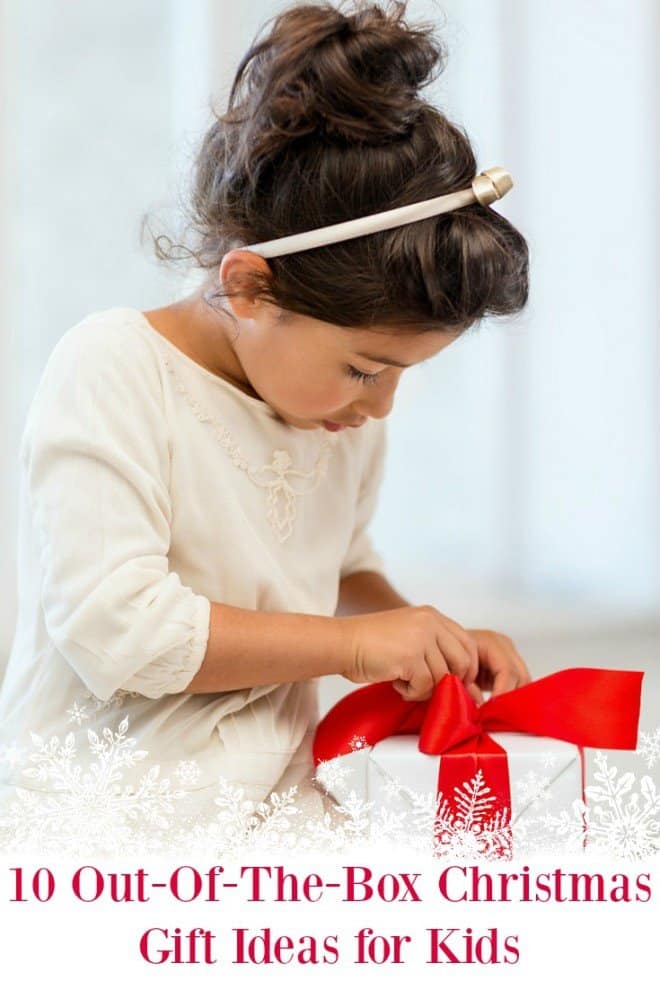 1.  Season passes
What about a season pass to the local zoo, amusement park, museum or sporting event?
2.  Monthly Subscriptions
What kid doesn't love getting mail every month?  There's a huge and varied selection of monthly subscription boxes to choose from and covers the foodie kid, the crafty kid and everything in between!  Here's a list of top 1o subscription boxes for kids! 
You can also visit my blogger friend, Paris, who knows all about subscription boxes.  She recently shared a link for 50% off your first Citrus Lane box.  Find her at My Big Fat Happy Life!
How about a yearly subscription to children's magazines such as Sports Illustrated Kids, Disney Jr,  Boys Life, American Girl, Highlights for Children or National Geographic Kids?
3.  A year's worth of lessons
There's so many different kinds of lessons geared towards kids:  golf, musical instruments, horseback riding, sewing, crocheting, acting, photography, cooking, vocal and the list goes on.
My 8 year old grandson really loves golf, so I'm giving him golf lessons. He's going to be thrilled and he'll have something to look forward to long after Christmas has passed.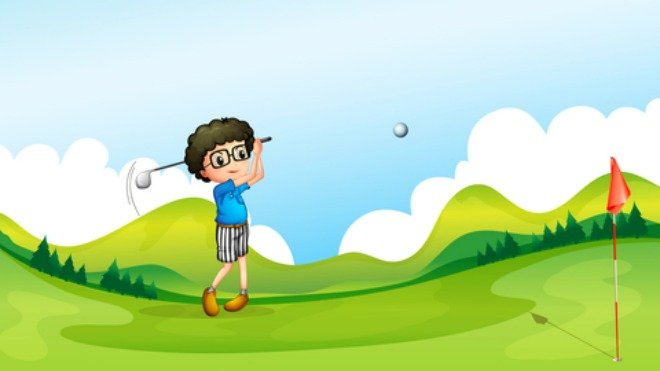 4.  Concert/Musical Tickets
I remember taking our kids to Disney on Ice years ago and Disney is still going strong!  Search sites like Ticketmaster.com to see what's going on in your area.
5.  Yearly Christmas Tree Ornament
Every year I add a Hallmark ornament to my grandchildren's collection. I started each set with a baby's first Christmas, then the next year I actually started a collection like super heros, Disney, Harley Davidson motorcycles, etc. I'm still adding to my daughter's Barbie ballerina ornament collection and she's 26!
If you're crafty, give homemade ornaments.
6.  Start a savings account or contribute to their college fund
You'll need to add a small toy or book with this gift or the kids just won't get it.  My friend always contributes to her 5 year old granddaughter's "Harvard Fund" at Christmas and other special occasions.  Now that's a gift that keeps on giving!
 7.  A personalized Bible or a favorite Book
Don't forget to personalize it with an inscription on the inside, including the date and the occasion.
My youngest daughter has always enjoyed poetry, so my oldest daughter has given her several beautiful leather bound books of poetry over the years.  They remain her most prized possessions.
8.   Educational Toys
What about a Science kit, telescope or a kit to build something?
My grandchildren love the set of children's gardening tools I bought for them at Tractor Supply. They are inexpensive and the real deal, but scaled down for kids. They are constantly digging, hoeing and raking in their "garden."  When spring arrives, I'll let them plant their own little garden and learn to care for it.
You can even make homemade educational kits!  If the child in your life has a love for cooking, make (or buy) them a child sized apron and put together simple baking mixes and add a few kitchen gadgets they'll enjoy learning how to use (child friendly).
Pinterest has tons of ideas for homemade gifts.
9.  VIP Vouchers for a Special Trip
How about a special trip with you to a spa or nail salon, theater, skating rink, arcade or sporting event, complete with dining out?
Kids always look forward to a special trip with that special someone.  Check out groupon.com or livingsocial.com for discount pricing.
10.  The Gift of Giving
The best gift of all is to teach your child to give to others. Pick a charity and involve your children in the process. I'll never forget when our kids were little and we adopted a family in need at Christmas. We let them help choose toys, clothing and pjs. After seeing the joy on those children's faces, my son, Jeremy, prayed for them every night when he said his bedtime prayers.
Operation Christmas Child remains a favorite way to teach children how to give back!  You can find more info by clicking here!
Additional Ideas
Helpful Hint:  I've always liked a gift giving idea I've seen several times on Pinterest:   Give them something they want, something they need, something to wear and something to read.
As kids get older, what about booking a holiday trip instead of going overboard and spending tons of money on gifts they won't remember?  They will never forget a Christmas gift of skiing or visiting somewhere warm and sunny.
I have to give a shout out to my daughter, Rebekah, for helping me come up with this list!
What great Christmas gift ideas would you add to this list?
PS – You've got to Click here to see the 10 most expensive toys, including a $17,000 pacifier! "The 14-carat white gold binky is studded with 278 pave diamonds, perfect for play dates with dignitaries."  I'm SMH (shaking my head) and ROFL (rolling on floor laughing).  Really?
Source:  Personalizedpacifiers.com