If you like oyster stew, you'll love my brother, Stan's, recipe.
My mom and brother, Stan, are without a doubt, the greatest cooks in the world when it comes to all things seafood. I've never had anything seafood-related in a restaurant that came close to their expertise, and I've sampled quite a bit.
I've had Stan's oysters in every way imaginable – steamed, raw, baked, etc. You can find his son's baked oysters here and learn how to shuck an oyster.
But today I'm sharing Stan's oyster stew. It's easy, warm, and comforting. If you're an oyster lover, you really need to try it!
Oysters Are Aphrodisiacs!
Actually, according to some researchers, oysters and love do go hand-in-hand! Casanova, the 18th-century lover who would breakfast on 50 oysters, has been vindicated by a study that proves they really are aphrodisiacs.
A team of American and Italian researchers analyzed bivalve mollusks – a group of shellfish that includes oysters – and found they were rich in rare amino acids that trigger increased levels of sex hormones. That fact alone is reason enough to eat oysters! Wink.
An old myth specifies the best time to eat oysters is during months that contain an "R" (i.e. September through April) and to avoid eating oysters in months that do not contain an "R" (May through August). Since it's November, we're safe!
Let's face it, although oysters may trigger an increase in sex hormones, they are not the prettiest bivalve mollusks on the block! Tasty, yes. Pretty – well, beauty is in the eye of the beholder!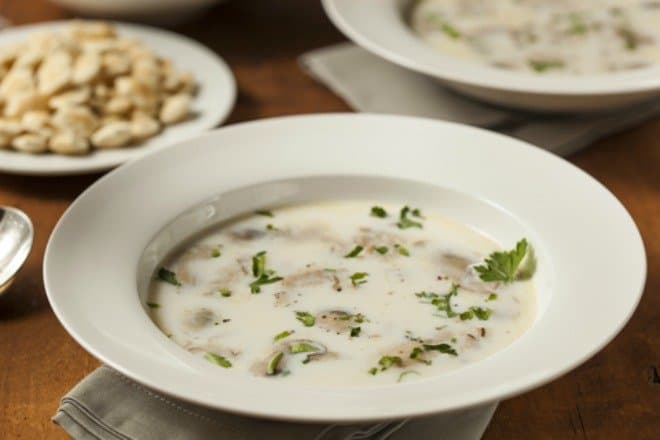 Ingredients for Stan's Oyster Stew
half and half
oysters (fresh or canned)
unsalted butter
onion
celery
white pepper
paprika
You May Also Like These Recipes
Yield: 4 servings
Stan's Oyster Stew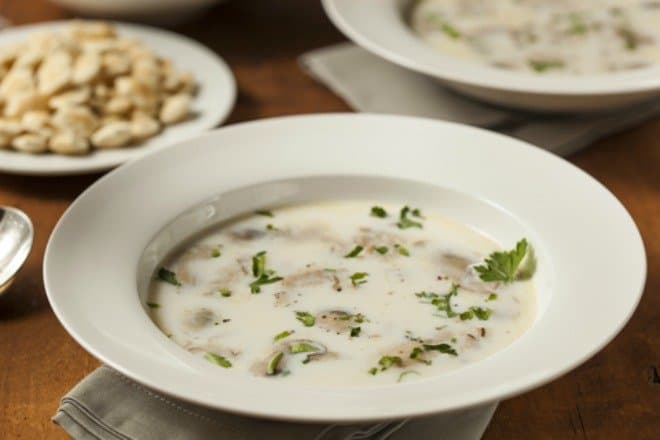 Stan's Oyster Stew is creamy, rich, and full of oysters.
Ingredients
1 quart half and half
1 pint oysters (fresh or canned)
1 stick unsalted butter, halved
1 medium onion, chopped
3 stalks celery, chopped
White pepper
Paprika
Instructions
In a skillet on medium heat, melt 1/2 stick of butter.
Add chopped onions and saute until tender and onion is translucent.
In a saucepan, heat the half and half and the remaining 1/2 stick of butter on medium high heat until almost boiling. Do not bring to a boil.
Add the oysters to the skillet with the onion and celery. Cook until oysters start to curl.
Pour all of the skillet ingredients into the heated half and half.
Garnish with white pepper and paprika.
Serve with crackers.
Are you an oyster lover? If so, what's your favorite way to eat them?
Here are my favorite fried fish and my crispy lobster bites.