This shop has been compensated by Collective Bias, Inc. and its advertiser. All opinions are mine alone. #SummerSunCare #CollectiveBias
I blushed when an old friend from high school sent me a message asking how I kept my skin looking so young. I would have loved telling her that it was just good genes. However, I've been diligently taking care of my skin ever since my mama taught me a few skin care tricks when I was a teen.
I've carried on the tradition by sharing my 5 Summer Skin Care Tips with my daughters and now I'm sharing them with you. You're welcome!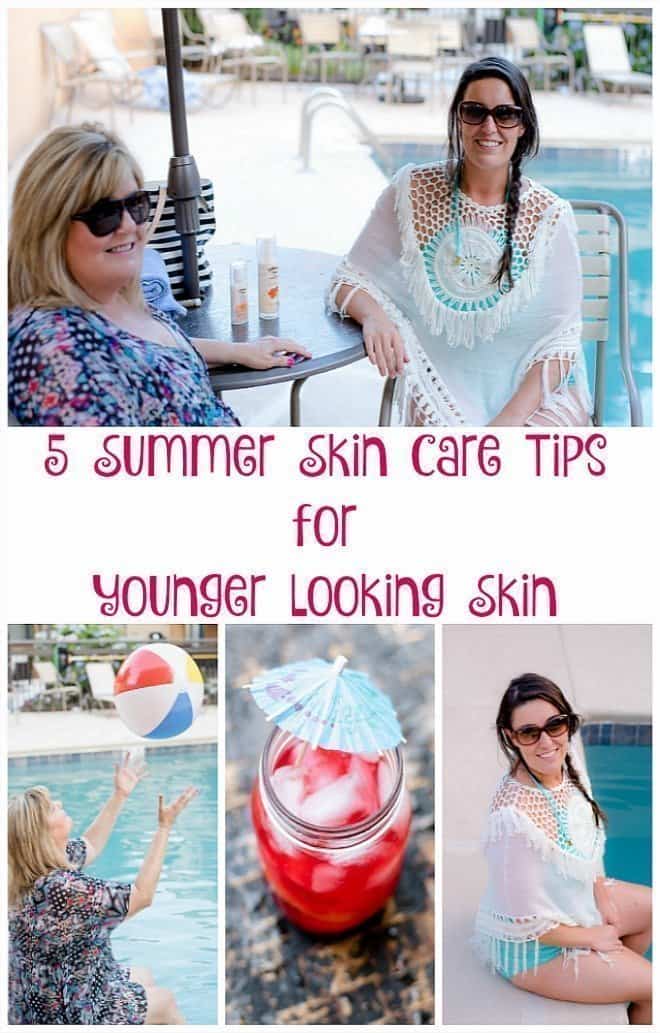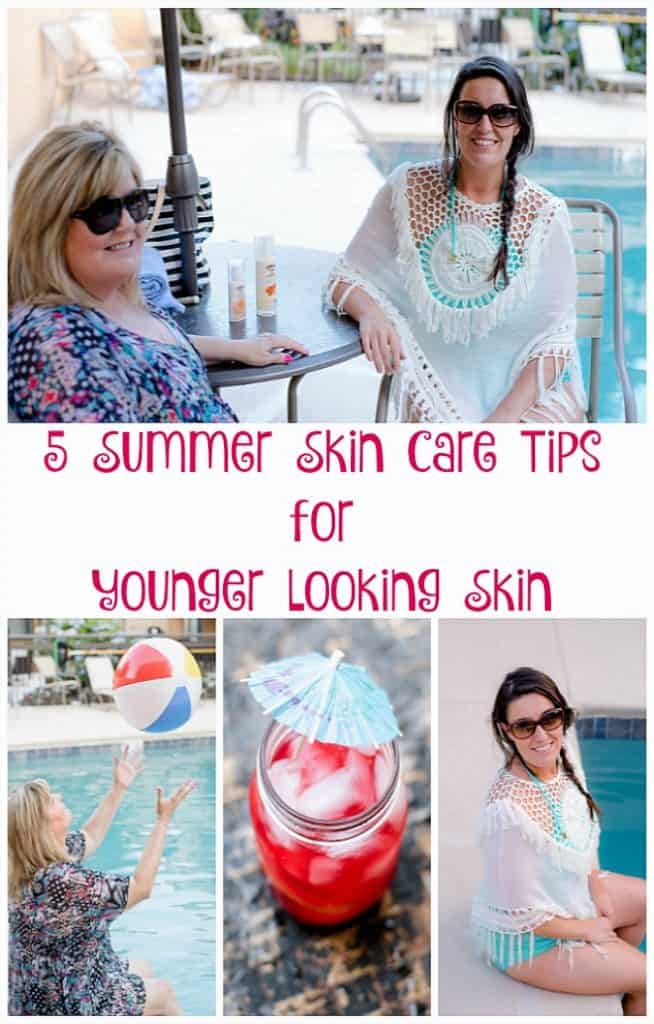 You Need to Protect Your Skin From The Sun
The best part of my 5 Summer Skin Care Tips?  You don't have to stay out of the sun. You just need the right protection (more on that later).
I Love Summer!
My family and friends know that summer is my favorite season. If I could live anywhere in the world, I would choose a tropical island where I could enjoy summer year round. One of these days I'm going to talk my husband into ditching real life and running off with me to a tropical locale.
For now, I'm looking forward to our annual Caribbean vacation in July and our family beach trip in August. Until then, I'm more than happy to spend time with my newly-married daughter at the pool.
5 Summer Skin Care Tips for Younger Looking Skin
1. Clean, Moisturize and Exfoliate
That's actually three things, but they all go together. I always clean my face morning and night and follow with a rich moisturizer. I exfoliate once or twice a week – not just my face, but my body, too. Mama taught me to never go to bed without removing my makeup and moisturizing my face. Good advice, mom!
2. Use Sunscreen Every Single Day (and reapply often)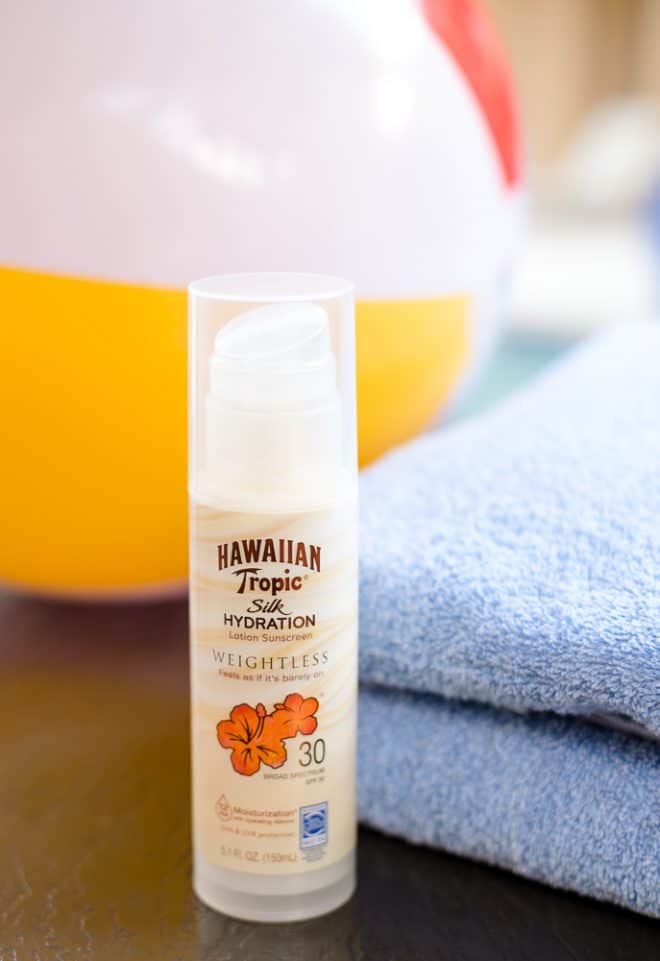 My go-to sunscreen is New Hawaiian Tropic® Silk Hydration Weightless Lotion Sunscreen Pump. I've been using Hawaiian Tropic® sunscreen for years, so I was thrilled when I found Hawaiian Tropic® Silk Hydration Weightless Sunscreen in the sun care aisle at Target.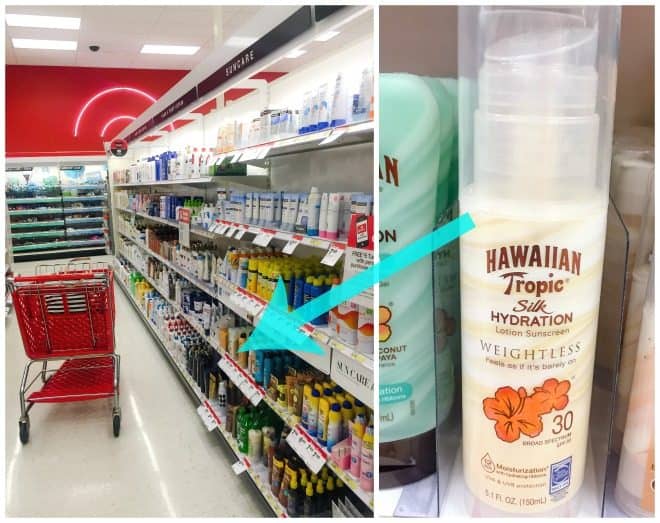 They had me at weightless! I love the lightweight protection that I can barely feel. And that signature, unmistakable Hawaiian Tropic® fragrance just takes me away to the tropics every single time I reapply.
The best part is that the new breathable formula has hydrating ribbons that moisturize for 12 hours. Moisturizer is my best friend and this sunscreen delivers.
Did I mention how good it smells?
Apply 15 Minutes Before Sun Exposure!
Speaking of reapplying, be sure and apply Hawaiian Tropic® Silk Hydration Weightless Sunscreen 15 minutes before sun exposure. It's important to remember to reapply at least every 80 minutes. I pay special attention to my chest, ears, and shoulders, especially the areas around my swimsuit straps.
Don't forget your face and hair! I look horrible in sun hats, so I make sure and apply sunscreen to my scalp, too.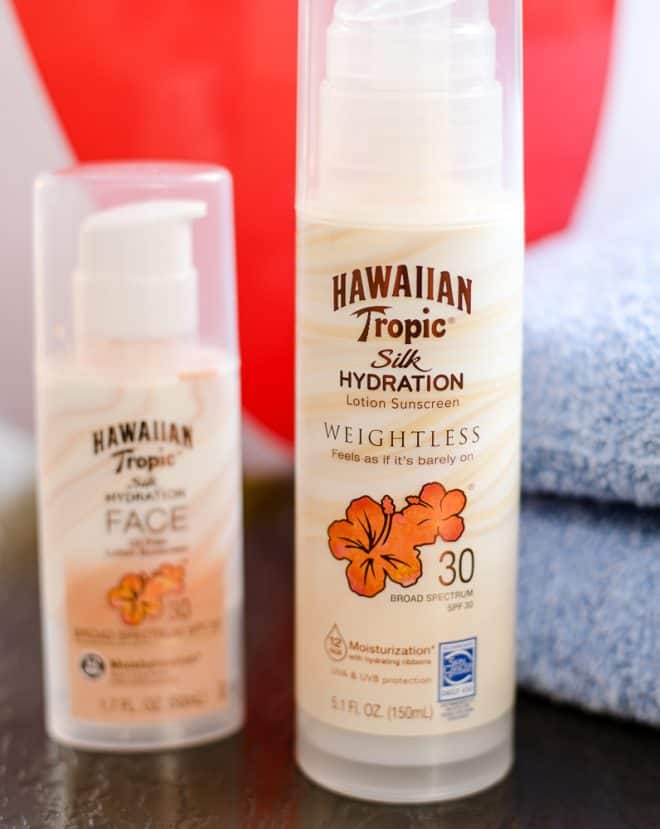 3. Protect your Lips
A few years ago, my best friend was on a tropical vacation with my family and me. I kept insisting that she use my Hawaiian Tropic SPF 45 lip balm. She insisted that her "lipstick" would work fine.
My lips stayed soft, beautiful and kissable. My BFF received a horrible sunburn on her lips. Ouch! She learned a valuable lesson. Ditch the lipstick and use a high SPF lip balm. Reapply often!
4. Eat plenty of fresh fruits and vegetables
Watermelon and cantaloupe are my favorite summertime fruits. These melons are rich in antioxidants and provide hydration to your skin. Want a radiant complexion? Eat your fruits and veggies!
5. Stay hydrated
When I'm spending a day in the sun, I make sure my cooler is packed full of water and iced tea. I'm southern to the core and we can't spend a day on the beach or by the pool without a tall glass of iced tea. My favorite is Hibiscus Iced Tea with lemon.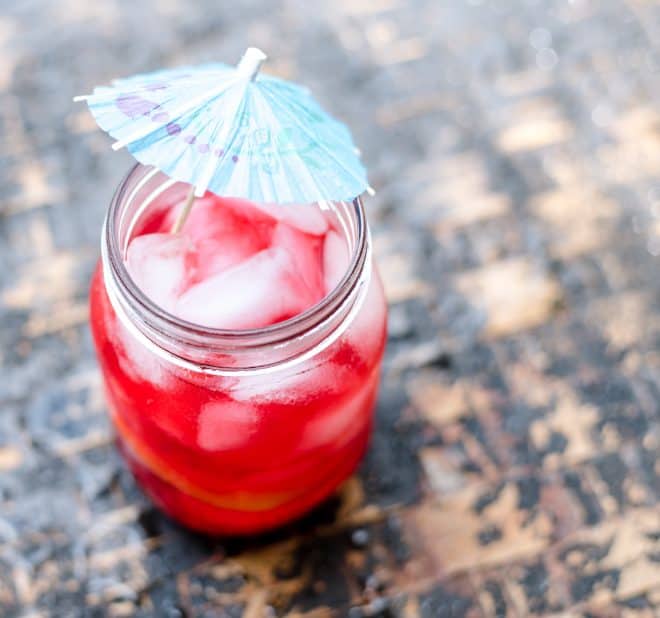 Here's the easy recipe for Hibiscus Iced Tea.
Hibiscus Iced Tea with Lemon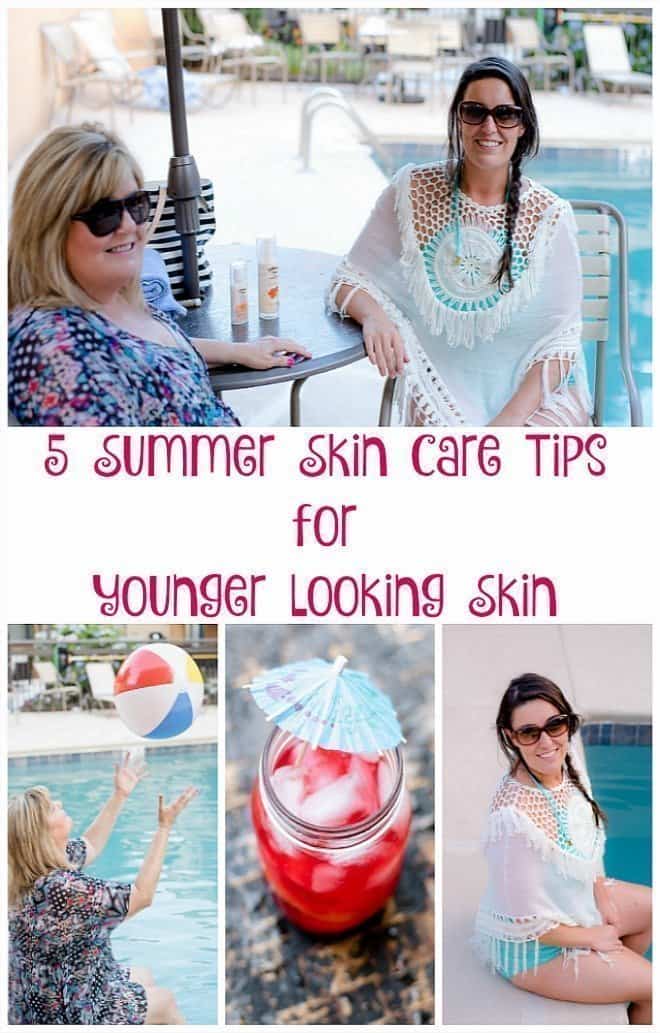 Ingredients
12 hibiscus herbal tea bags
4 cups boiling water
1/2 cup fresh squeezed lemon juice
5 cups cold water
3/4 cup sugar (or your favorite non-sugar substitute)
Lemon wedges, for garnish
Instructions
Add 12 hibiscus herbal tea bags to 4 cups water in a saucepan.
Bring to a boil and remove from the heat.
Let the tea stand for 10 minutes.
Put the 3/4 cup sugar (or sugar substitute) into a pitcher and add 5 cups cold water. Stir to mix slightly. Pour the hot tea into the sugar/water mixture and stir until the sugar is dissolved. Add lemon juice and stir.
Serve over ice and garnish with lemon wedges.
I've shared my top 5 summer skin care tips for younger looking skin. It's your turn. What are your favorite summer skin care tips?