As a brand ambassador for Oriental Trading, I have received products or compensation for my Adorable Thanksgiving Kids Table. All opinions are my own.
We've outgrown our dining room table! When the family gathers for Thanksgiving, there are now 17 of us, including our children, their spouses, and the grandkids. And the oldest grandchild's girlfriend. Yes, I have a grandson that's now in college.
Our table seats 12 and sometimes we squeeze in one more. But, at Thanksgiving, I always like to create a special table for the younger kids.
When the kids arrive for Thanksgiving, they immediately come running to see their special table.
Every year I like to do something a little different so that it doesn't become boring.
Just sitting through the entire Thanksgiving Dinner can be challenging for kids, so I like to add fun things for them to do.
Adorable Thanksgiving Tablescape
Dinnerware
When the kids get older, they move over to the adult table, but when they are little, I try to keep everything simple.
One rule I have is nothing remotely breakable is used on the table for the kids. I found the cutest paper plates at Oriental Trading. Aren't they adorable?
Centerpiece
You can't celebrate Thanksgiving without the Mayflower!
Each one of the grandkids is invited to make their own ship from the 3D Mayflower Ship Craft Kit. The foam pieces are super-easy to put together, even for little fingers.
Crafty Fun
I think it's important to teach kids to be grateful! The Tree of Thanks Craft Kit provides entertainment for the kids while I'm adding the finishing touches to dinner.
There are 12 in a pack, so there's plenty to go around. The kids write what they are thankful for on the leaves and glue them on the tree.
It doesn't take a lot of money to create an Adorable Thanksgiving Kids' Table!
In the past, I've used Kraft Paper as a table cover and encouraged the kids to write, doodle, and draw pictures of everything they were thankful for.
The grandkids are crazy about their Adorable Thanksgiving Table, so much so, that they don't beg to sit with the adults. Score! They had rather have fun at their own special table.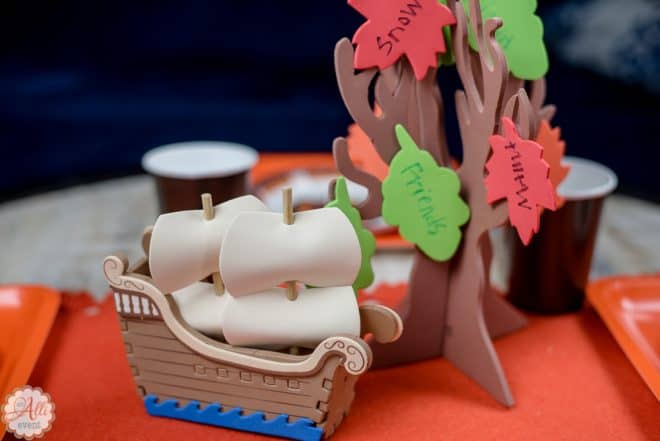 The Turkey Hanging Paper Lanterns are no longer available, but I love this turkey too. All the pieces of the turkey have a glue strip that sticks to the lantern. The kids love looking up and seeing the turkey!

Be sure and visit Oriental Trading and check out all the fall craft and decor ideas! Now, let's eat!
Are you hosting Thanksgiving this year? If so, will you have a special table for the kids?
You May Also Like
Easy Thanksgiving Day Kids' Table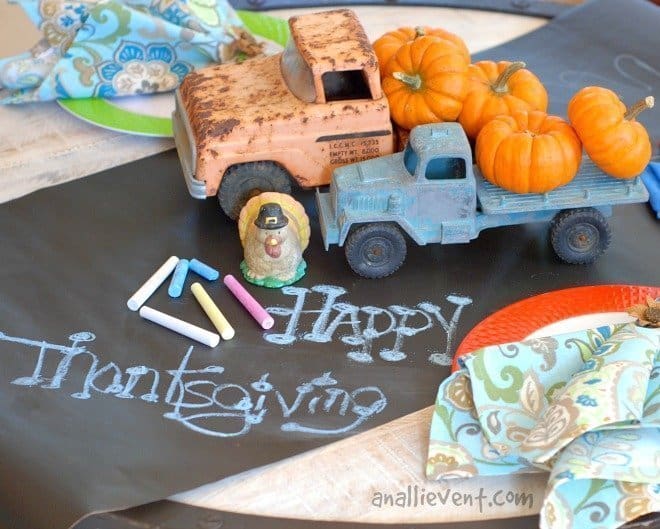 Free Thanksgiving Planner That Covers It All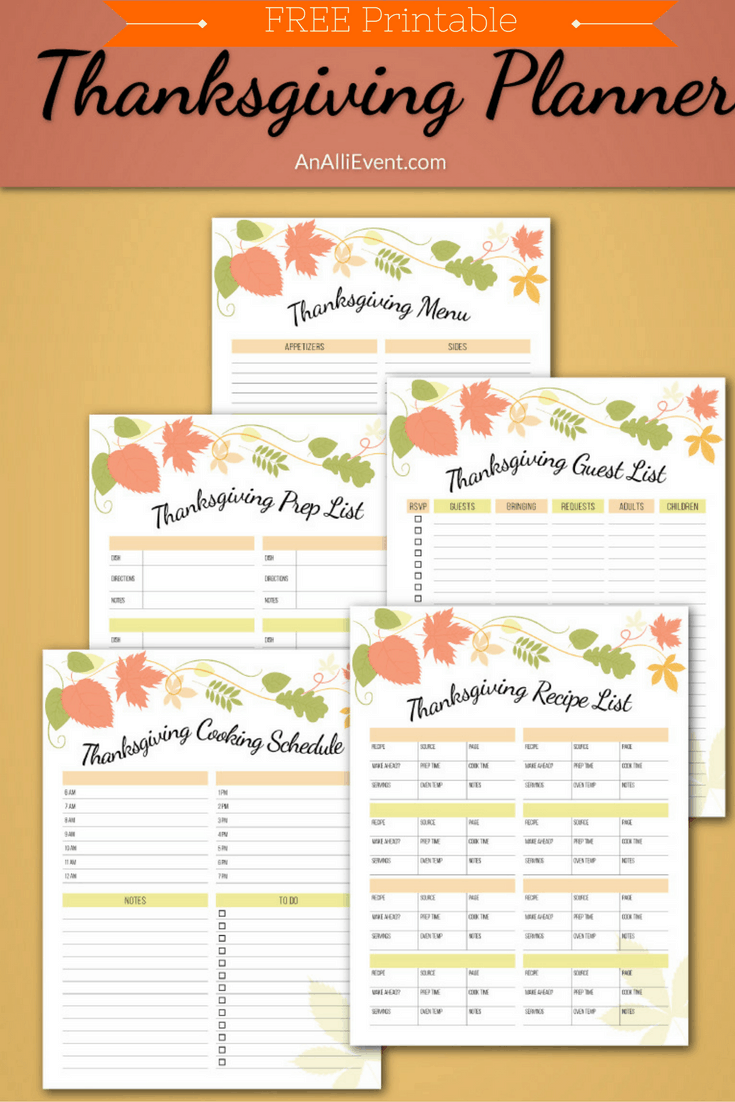 Free Printable Dear Santa Letter