5 Things You Need For a Fun Morning Hike is written by me on behalf of Nature Valley. All opinions are entirely my own. This shop has been compensated by Acorn Influence, Inc. and its advertiser.
During the summer months, I love to take long walks on the beach. There's just something about hearing the waves crash and having my feet in the sand that compels me to walk for miles.
Once fall arrives, it's all about long hikes in the surrounding woods. On a brisk, cool fall morning, my daughter and I love to explore the trails around our house with the kids. There's also a preserve nearby that has the most amazing trails.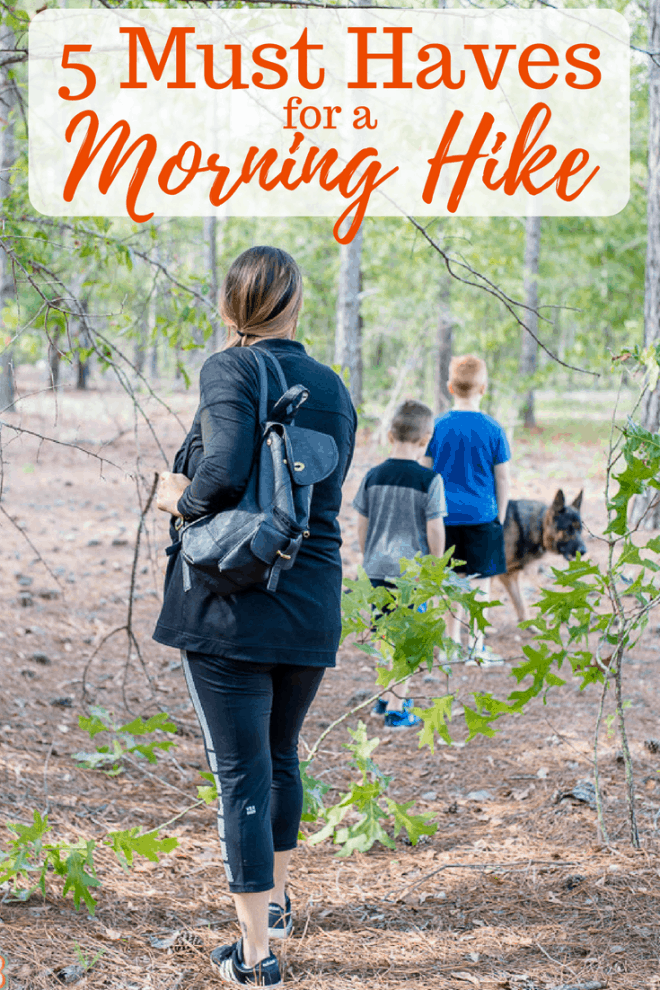 I'm not an all-day hiker yet. Maybe someday!  Whenever we prepare for a morning hike, we make sure we pack the essentials we need for hiking. You don't need as much gear as you would if you're camping or planning a day hike.
5 Essentials for a Fun Morning Hike
Snack
For me, part of hiking is stopping and enjoying my surroundings. We always try to find a beautiful spot to enjoy a snack. It's fun (and needful) to take a break and refuel for the remaining part of the hike.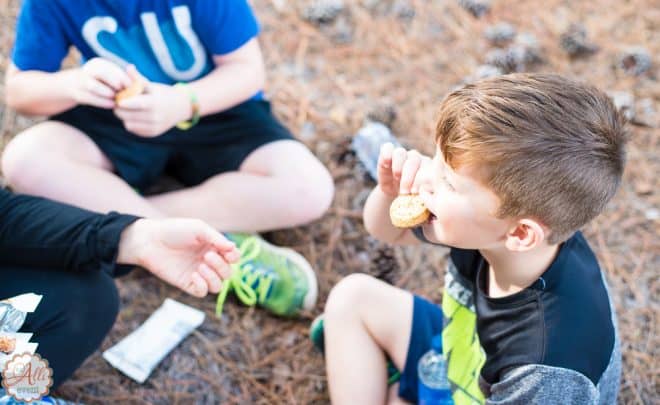 Our favorite snack is Nature Valley™ Peak Edition Peanut Butter Chocolate Granola Cups. Since peanut butter and chocolate are a match made in heaven, this is the perfect snack for me! Plus, they come 2 to a pouch and there are 5 pouches in each box. Talk about convenient! This is definitely the way to refuel for the rest of our hike.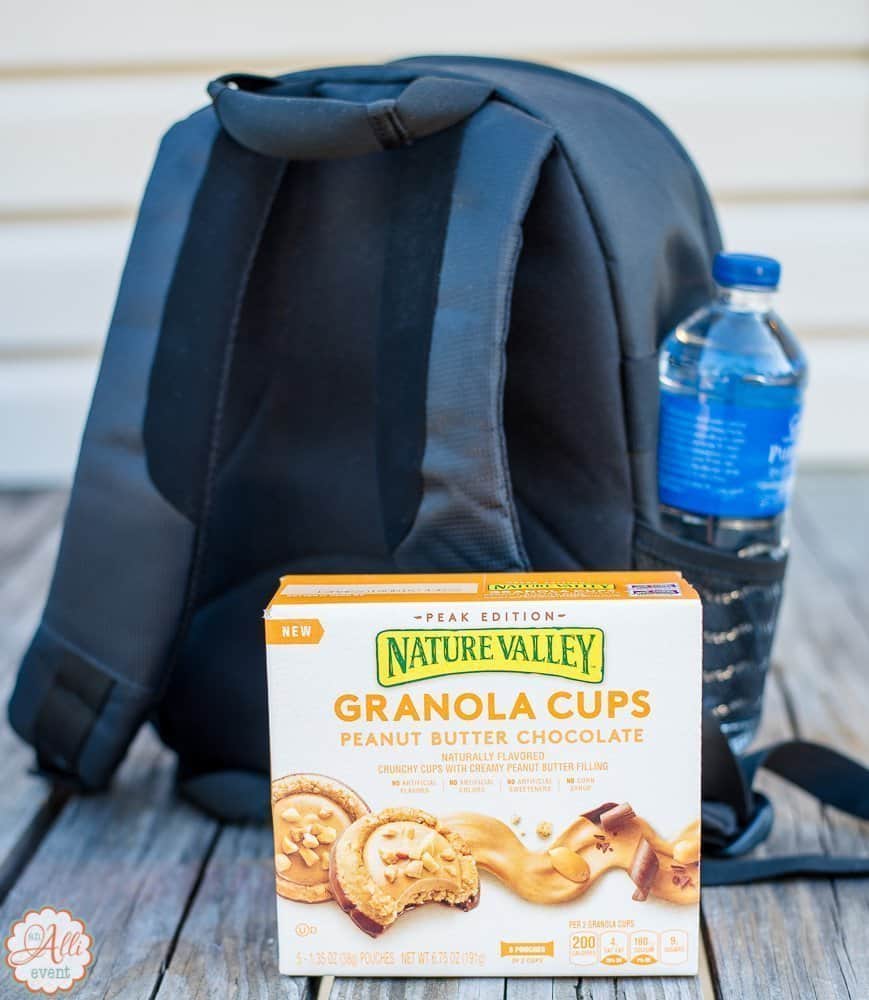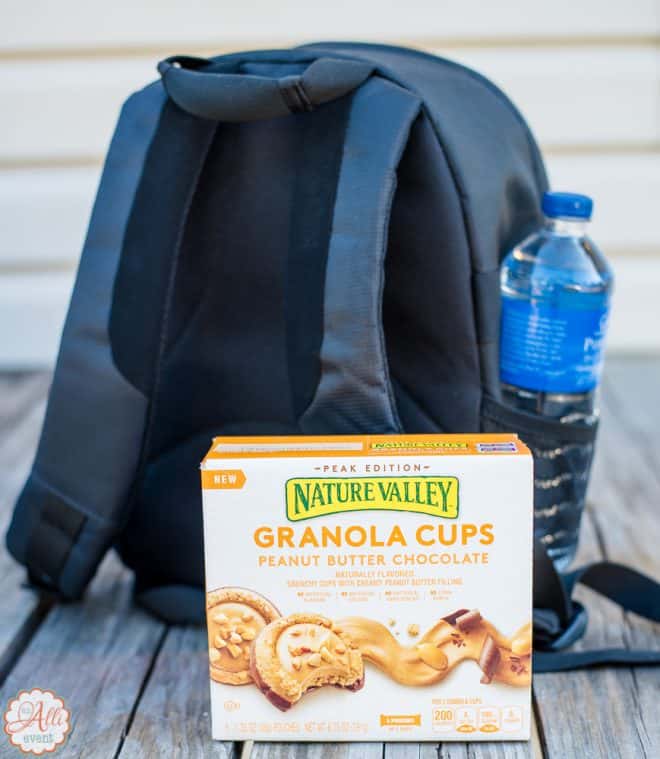 Water
While I'm in Walmart stocking up on my favorite snack, I also stock up on water. It's important to stay hydrated while hiking.
We always drink water before, during and after our hike.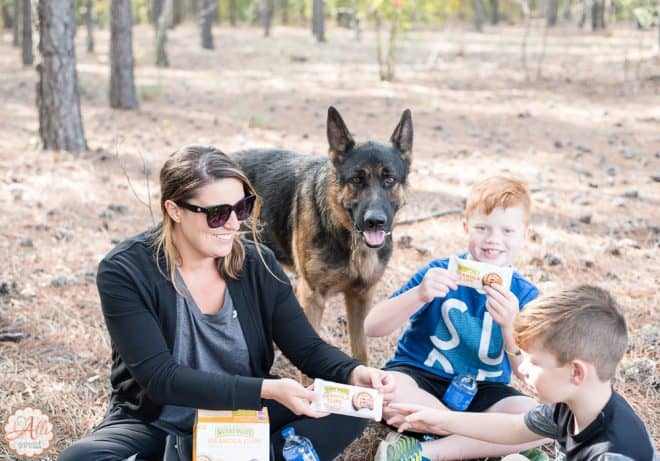 Appropriate Footwear
If you plan on taking a fun morning hike, invest in a good pair of hiking shoes. You don't want blisters! The good news is that hiking shoes come in all different styles and colors. Some of them even look like regular walking shoes.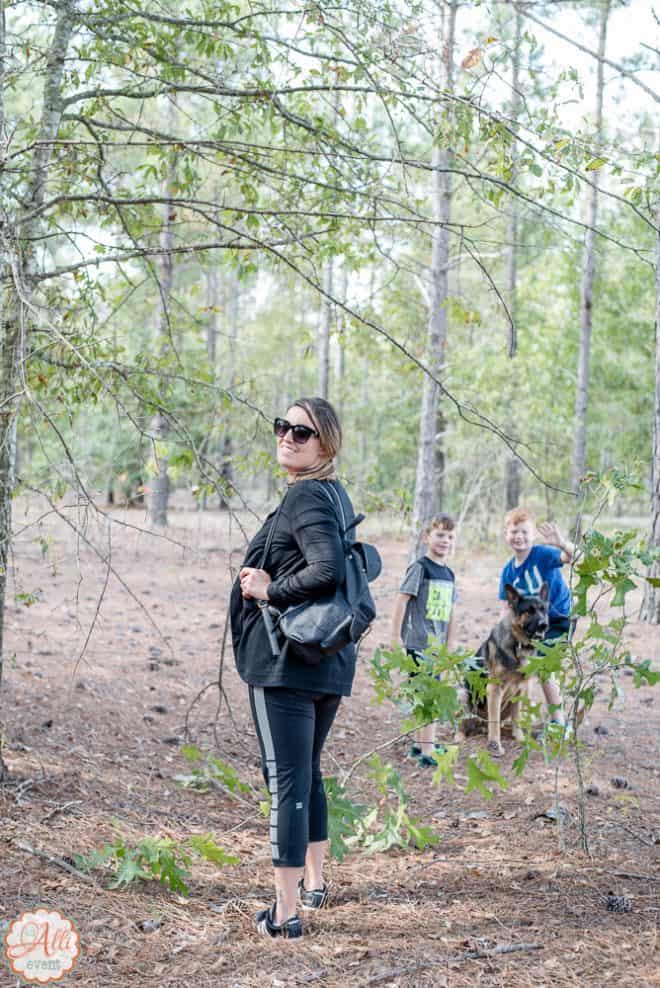 Helpful Hint: Shop for shoes towards the end of the day to get a perfect fit. Your feet are naturally larger at the end of the day.
Sunscreen
This is a given! I never go hiking/walking without slathering on the sunscreen first. Plus, I always wear a lip balm with added sun protection.
Everything fits perfectly into my backpack, including snacks, sunscreen, and water.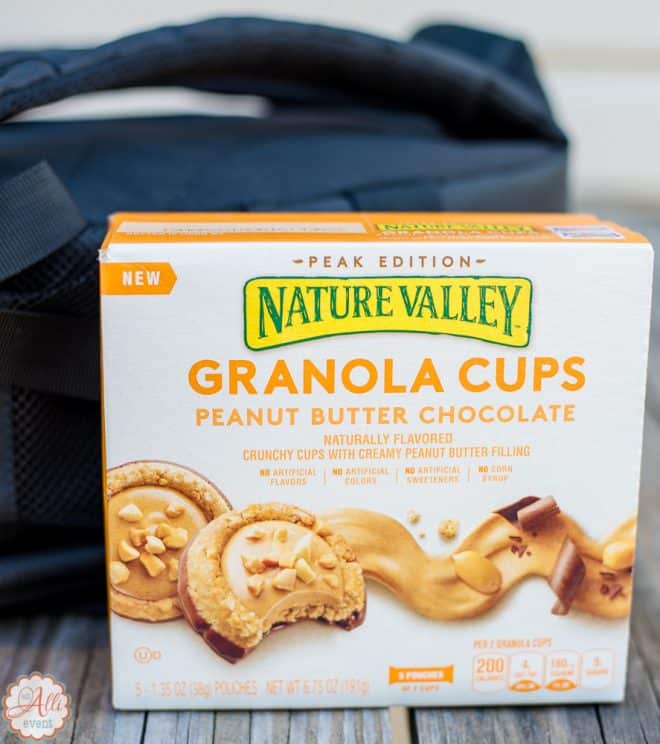 Sunglasses
You'll never catch me outdoors without sunglasses. It's important to block those UV rays. Also, sunglasses keep those crows feet wrinkles at bay and I'm all about keeping wrinkles away!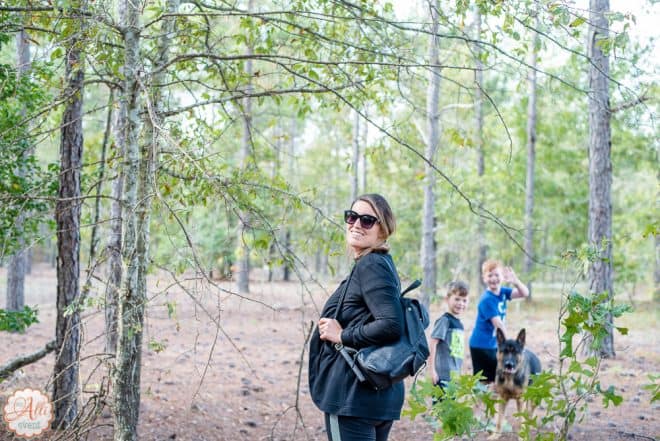 We had a blast on our hike this morning! If you're planning a fun morning hike, you'll need a lightweight backpack to hold your snack, water, and extra sunscreen.
Do you enjoy hiking?