When my mom passed away two years ago, my siblings and I stepped up to help take care of my dad. Thankfully, dad is in excellent health, but he lives alone now. I live 300 miles away from dad and I try to visit as often as possible. I have a few tips on how to care for aging parents, even from a distance. This is a sponsored post written by me on behalf of VSP Individual Vision Plans.
6 Tips for Caring for Aging Parents from a Distance
1. Stay in Touch Daily
Even though dad is healthy and stays active, I don't like the idea of him living alone. We created a system so that we could keep in touch and keep tabs on him. My sister and brother call first thing in the morning. My sister calls again in the afternoon and my other brother and I call every night. Of course, we're not the only ones who call. Dad has lots of friends and his siblings and grandkids who keep in touch as well.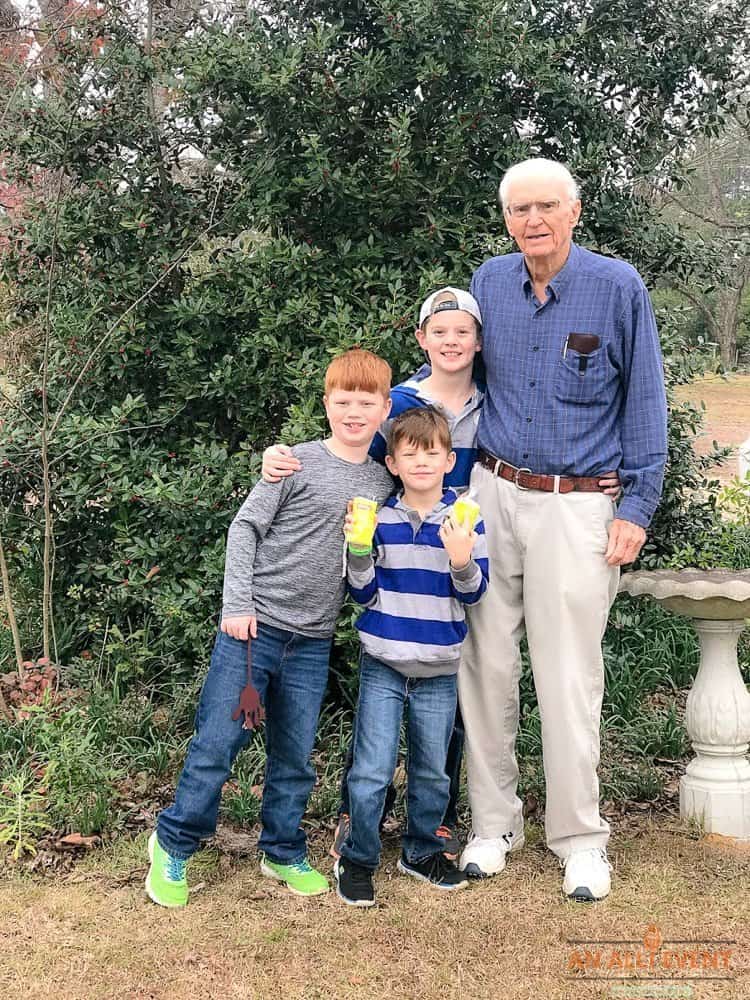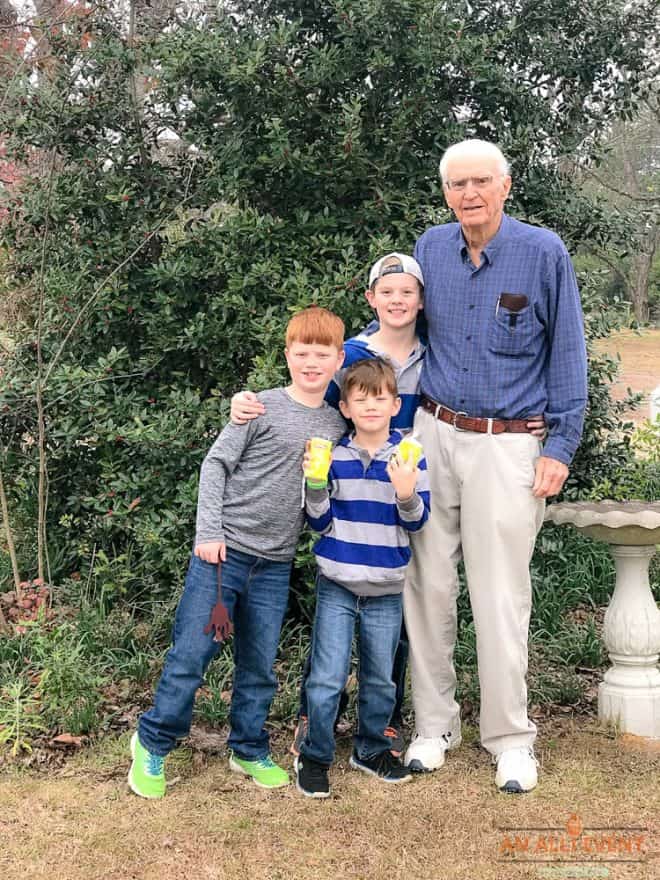 Dad enjoys telling us about his day and we love visiting with him daily, even when it's over the phone. We all come together to focus on love and not duty or guilt.
2.

 

Purchase a Mobile Medical Alert Service
One of the best purchases I've made is a mobile medical alert device that clips to dad's belt. He recharges it on his bedside table at night and wears it every day. Built-in technology confirms dad's location quickly and accurately. It also comes with a free app for our smartphones that keeps us informed about the health and safety of our loved one. If he needs help with directions or a medical emergency, he pushes the button and is connected with a representative that can call 911 and will notify us. The best part is that the tracker also detects falls and will automatically call 911 and then call me.
3. Know Your Options
It pays to research all your options!
After mom passed away, we found out about a senior nutritional center in my hometown that provides a hot lunch Monday through Friday for seniors 65 and up. Dad didn't want to go at first, but once we talked him into it, he rarely misses a day. The cost is low, and my dad enjoys socializing with the other seniors. They have the best time talking, playing Bingo and eating a hot meal. Best of all, a friend from high school heads up the program and my sister and I go with dad to the center whenever we are in town.
4. Diet and Exercise
Dad's a hard worker, so I don't have to worry about him getting enough exercise. He enjoys mowing the grass and always has a beautiful lawn. We talked to his doctor and he recommended that dad start drinking sports drinks when he's mowing the lawn and working in his flower gardens for long periods of time.
One of us, usually my older brother, always accompanies my dad to his doctor's visits. We like to stay up-to-date when it comes to his health. Dad has a clean bill of health and that makes me so happy!
5. Insurance
Dad's been retired for several years now.  We make sure he will continue to have a golden retirement by keeping him up to date on everything he needs to know when it comes to insurance. Dad has a great health insurance plan. However, a lot of seniors don't know what, if any, vision coverage they will have once they are retired.
Often, many seniors don't understand that when it comes to vision, Medicare doesn't cover it. That's why I love VSP Individual Vision Plans. You can purchase directly from VSP, for as low as $13 per month. Plans include a yearly eye exam, access to the largest independent doctor network, and a generous allowance for glasses or contacts.
You can take control of your vision care with VSP Individual Vision Plans and get the coverage you want where and when you want it. VSP Individual Vision Plans offer low out-of-pocket cost options.  You don't have to spend more to get personalized attention and access.
For more information, go to GetVSPDirect.com or call 877-988-4746.
6. Care for Yourself
You can't take care of others if you don't take time to care for yourself. I make sure to exercise every single day. I schedule it into my day like an appointment that can't be missed.
Spending time laughing with the grandkids keeps me feeling young. It also helps keeps the stress levels down.
The grandkids love books as much as I do, so another way I relax is by reading good books together.
I also make sure to carve out time to do the things I enjoy like spending time at the beach. To always be there for my dad, it's important to take care of myself.
Talking to my dad every single day is a pleasure and of course, I think my dad is perfect. I enjoy listening to him talk about his younger years and how he met my mom. Spending time with him and watching him enjoy his retirement is truly a gift that I cherish daily.
This is a sponsored post written by me on behalf of VSP Individual Vision Plans.