Best Gift Wrapping Tips and Tricks contains affiliate links. If you click a link and make a purchase, I may receive a small commision at no added cost to you. 
Have you ever received a gift that was beautifully wrapped and almost too pretty to open? My mom had some serious gift wrapping skills and my oldest daughter has skills for days. Today I'm sharing all the best gift wrapping tips and tricks from my family to yours.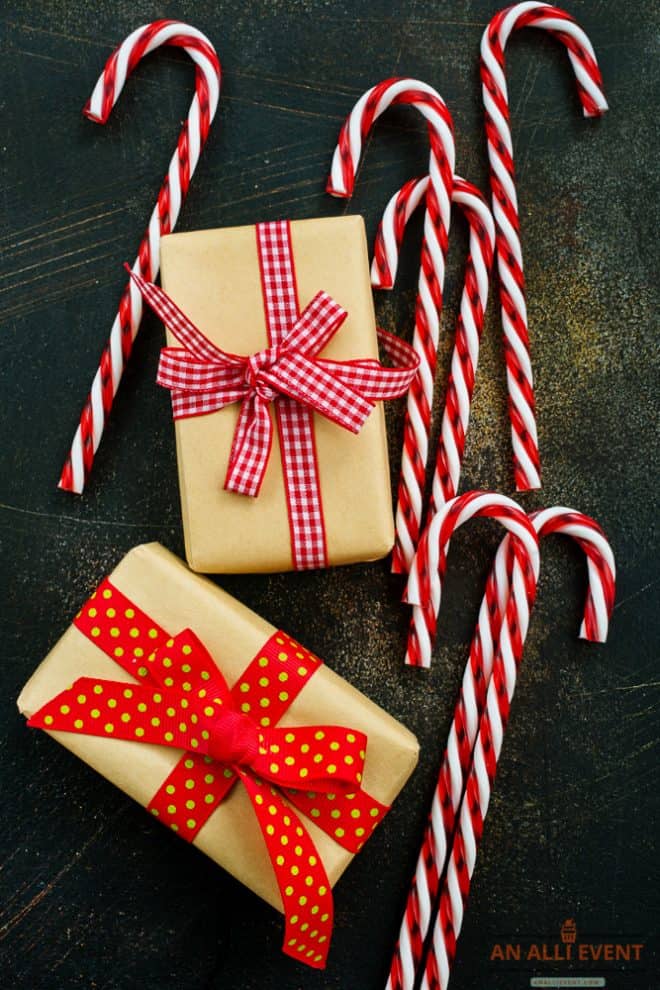 Last year, my daughter used these Santa Sacks for all her gifts. We were all oohing and ahhing over how cute this was. I saved the one that was filled with wrapped gifts for me and I'll definitely reuse this Santa sack.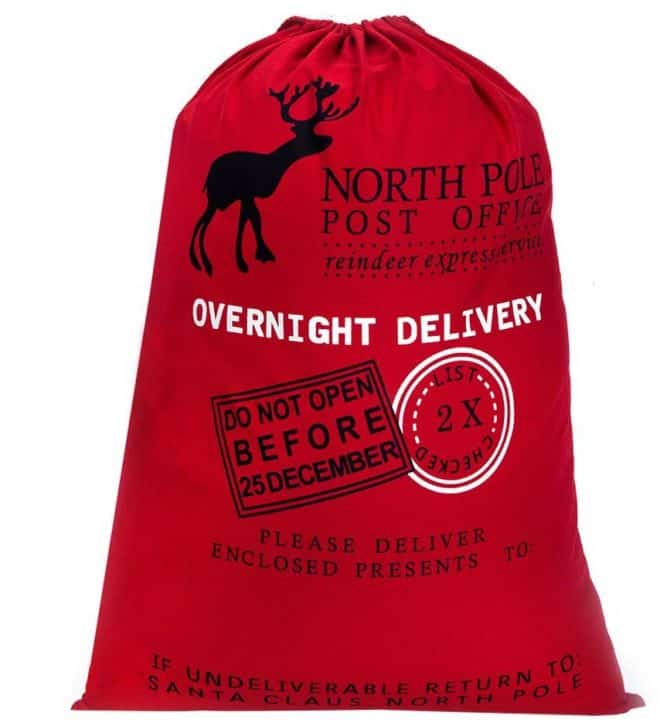 Welcome to Day 9 of the Fourth Annual 12 Days of Christmas Series!
We have teamed up with 50 plus bloggers to bring you oodles of DIY Ideas and Recipes to make your holiday season merrier. There are 12 different posts in the series and we have spread them out over a four week period with three posts per week. Now is the time to subscribe!
GO HERE for the complete list of Dates and Topics plus a collection of most popular holiday ideas including ornaments, games, recipes and more from all 50 plus talented bloggers!
It's Day 9 and we are sharing Pretty Gift Wrapping Ideas
Now that our kids are all grown up, we have our Christmas celebration on Christmas Day. They all come over for lunch and then we open presents. There's 16 of us now and we take turns, starting from the youngest (Fin just turned one) to the oldest (my sweet husband).
Yes, it takes a while to open gifts, but that's the beauty of it. We all get to share in each other's surprises, the joyful faces and we enjoy every second of it.
Best Gift Wrapping Tips
Here are some of the tips and tricks I've learned along the way when it comes to wrapping gifts. I mix things up every year and these are the tips I'm currently doing or have done in the past.
1. Use one solid color wrapping paper plus one standout such as polka dots.
I love using a solid color like red and then wrapping a few gifts in a white paper with big red polka dots. You only have to purchase two colors paper.
2. Assign a different colored wrapping paper for each child.
Don't add names to the gifts. Place a small piece of each child's wrapping paper in the toe of their stocking. My daughter did this last year and the kids had so much fun finding their gifts.
3. Use photos in place of to/from gift tags.
One year, I printed out black and white photos of all the kids and grandkids. I used them for gift tags. It was so much easier to hand out gifts.
4. Speaking of gift tags, there are so many free printables available. Just print them out on white cardstock.
5. Use the ironing board to wrap gifts.
This is my favorite tip of all! I'm tall and over the years I've tried so many different positions to wrap presents. From sitting on the floor (ouch, my back!) to using the kitchen island, I've found my ironing board works best for wrapping small and medium-sized gifts. I can adjust the height and it's perfect for me. When I get tired of standing, I can sit down and adjust the ironing board accordingly.
6. Make the wrap part of the gift.
Give gifts in a jar or basket. They get a great gift inside and get to keep the jar or basket. It's actually two gifts in one.
7. Go beyond traditional wrapping paper.
Don't fret if you run out of wrapping paper. Use newspaper, maps, old book pages, sheet music or fabric.
8. Repurpose gift bags.
Sometimes, I still resort to gift bags, especially when I'm down to the end and tired of wrapping presents. I've been known to repurpose beautiful gift bags that are just too pretty to dispose of.
9. Secure a hard-to-wrap gift with an embellished ponytail holder.
If you have a gift that's shaped weird (like a bottle of bubble bath)  for your little girl, wrap it in tissue paper, cover it with tulle (or not) and add a ponytail holder to keep it all together.
10. Go with a non-wrap gift by using white boxes and colored tape.
11. If you run out of bows or want to step outside the bow box, here are a few replacements:
Use a child-sized jump rope to tie around a gift.
A mesh bath puff from the dollar store is a cute embellishment in place of a bow.
Top kitchen related gifts with sprigs of Rosemary.
A small, plastic Christmas tree ornament makes a great replacement for a bow.
Attach a small bell to a length of ribbon to secure the package – no need to add a bow.
Go natural – add small pinecones, sprigs, berries, blossoms or leaves in place of a bow.
Scroll down for many more Pretty Gift Wrapping Ideas!