Thanks to Best of Signs for the personalized  vinyl banner!  All opinions are my own.  
Our church hosts a large 4th of July celebration every year and we invite the entire community.  We have food vendors, live bands, and fun activities for the kids including horseback riding, bounce houses, obstacle courses and kiddie rides. There's also gift cards given away during the event. The huge fireworks display is the grand finale.  Admission and all the activities (except the food) are free!  It's our way of giving back to our community.
An Alli Event, LLC is one of the sponsors for this event.  When Best of Signs offered to send me a personalized vinyl banner, I jumped at the chance to personalize a sign and donate it to my church.  I'm sweet like that. 🙂
There were several Independence Day banners to choose from – decisions, decisions – but I finally narrowed it down to one.
The customization was fun, too.  After playing around with different looks, I finally picked out the font, including the color, size, outline, etc.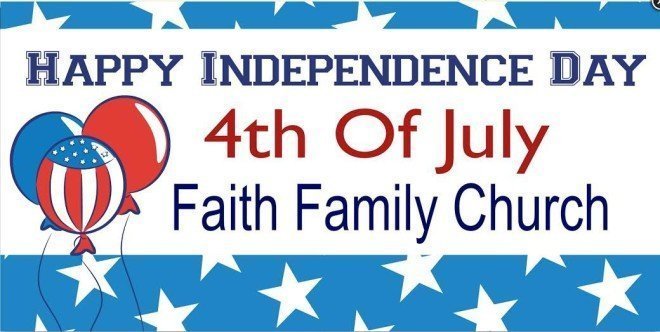 Then it was time to choose what size sign I wanted.  Sizes range from very small to very, very large!  You can even pick a double-sided sign and add grommets so that hanging the sign is easy.
My 8′ x 4′ banner arrived in a timely manner and I was impressed with the workmanship and the thickness of the vinyl.  I'm so excited to donate it to my church.
Best of Signs has much more than vinyl banners.  When you visit, check out their window signs, car decals, vinyl posters or personalize a bumper sticker. Here's an example of a 6'x3′ window decal:
Need vinyl lettering for your truck or trailer?  They have that and more!
Best of Signs has so much to offer when it comes to personalizing signs and the prices are great, too! Be sure to visit and check it out for yourself.