Jurassic World Theme Party Ideas contains affiliate links. If you click a link and make a purchase, I may receive a small commision at no additional cost to you. 
I'll be the first to raise my hand and admit that I was terrified when I saw the first Jurassic Park movie.  I actually caught myself covering my eyes!  I knew it wasn't real, but I'm such a sissy.  I'm now looking forward to seeing Jurassic World: Fallen Kingdom. A Jurassic World Theme Party is just the thing to get you in the mood.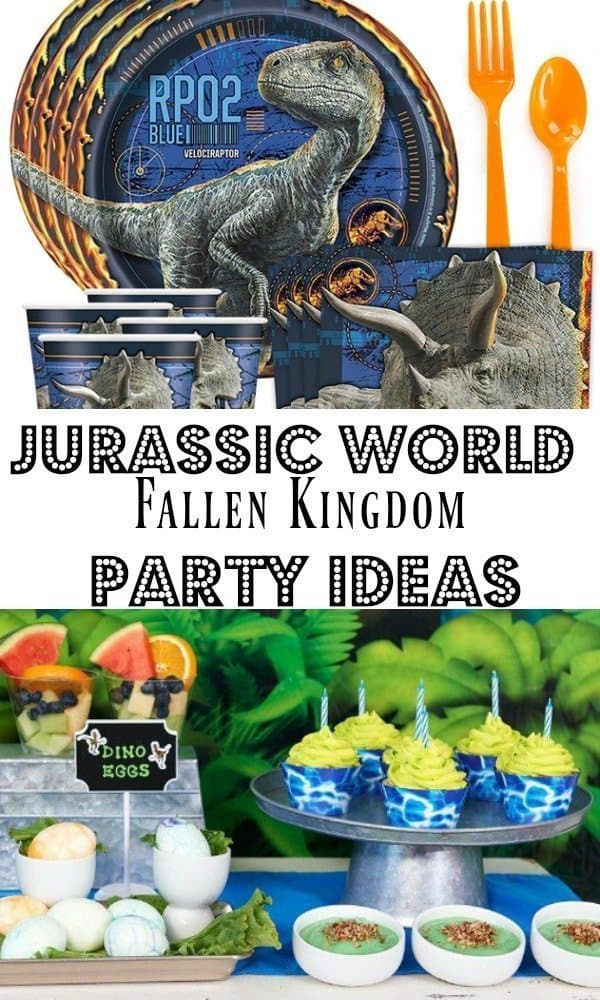 Jurassic World Theme Party Ideas
What better way to celebrate the sequel to Jurassic Park than with a Brachiosaurus-sized bash?! Fossilize the fun with party supplies from Amazon.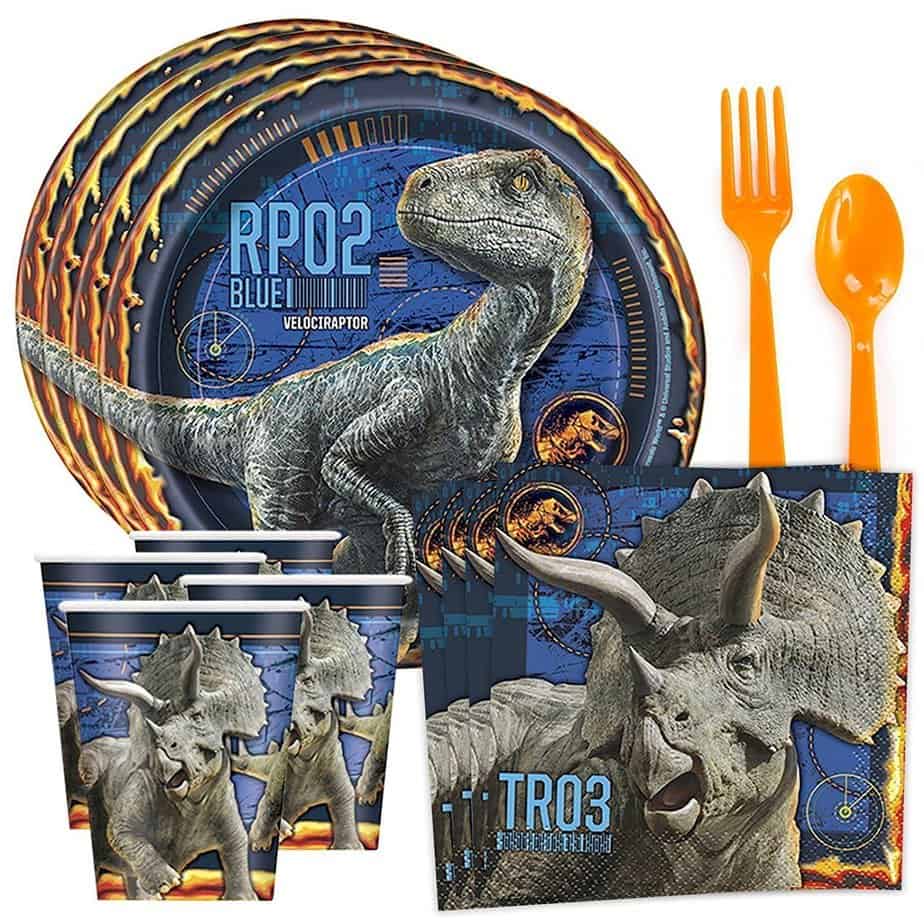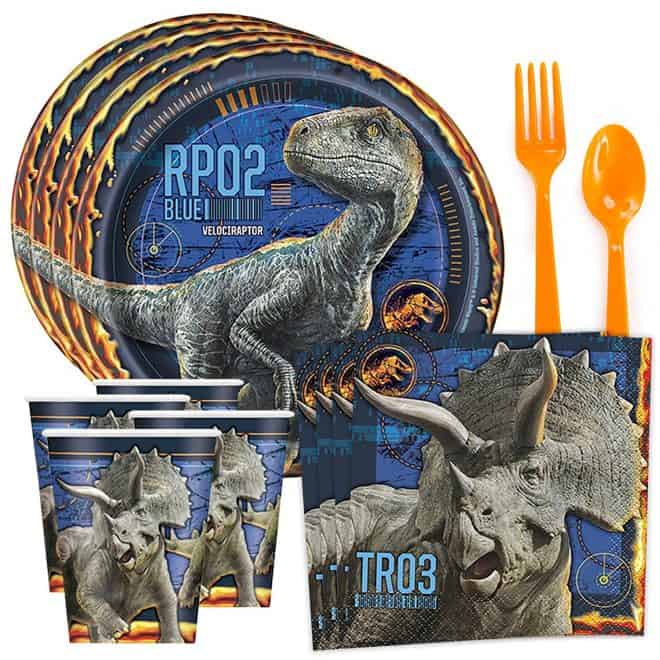 Jurassic World Party Decor
Welcome to the jungle! Decorate your party space with faux trees made out of cardboard, foliage made out of construction paper, rocks, and even dirt if you're feeling adventurous! Or, better yet, have the party outside! You could even make dinosaur "eggs" using styrofoam and paint.
Jurassic World Food/Drink
Keep the herbivores, carnivores, and omnivores happy by offering an array of good eats for your guests. Consider a delectable veggie tray filled to the brim with a variety of greens, including sliced cucumbers, broccoli, celery, and green beans. For the meat-eating species, you could serve deviled eggs and grill up some chicken or turkey legs.
For dessert, you could make a delicious "dirt" cake, "fossilized" cookies, or serve cupcakes with candy eggs on top. And your guests are sure to love eating with their favorite dinosaurs, so be sure to get the party pack, which includes napkins, plates, cups, forks, and spoons.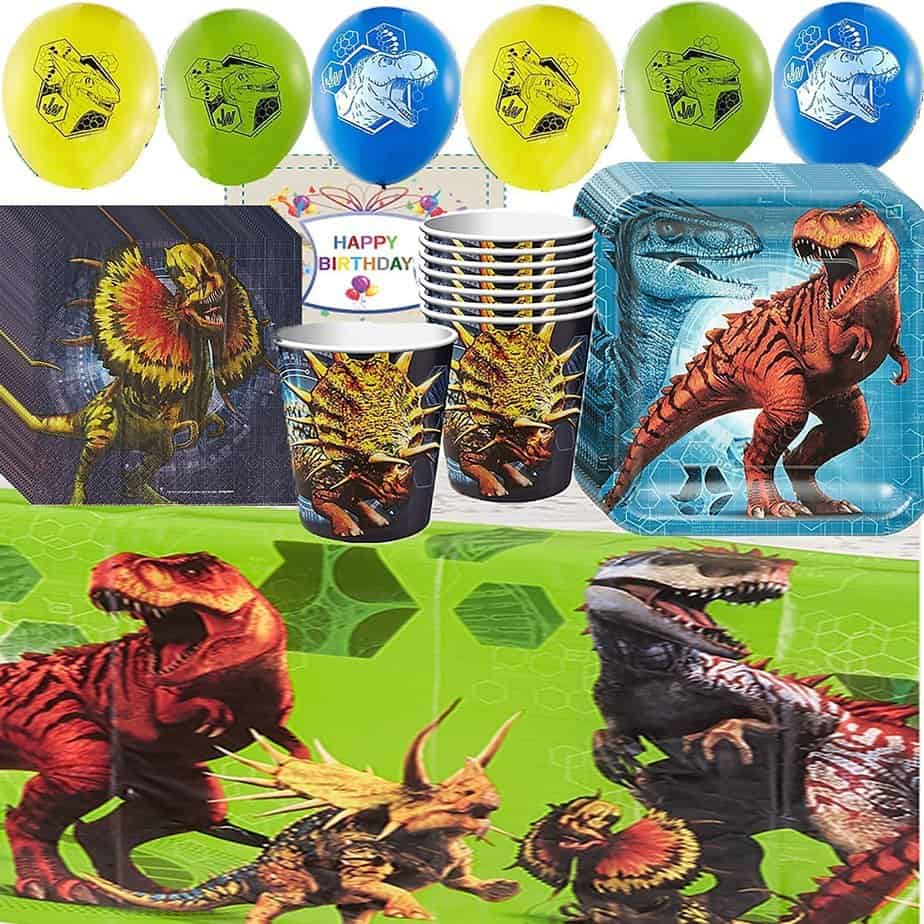 For drinks, you could make a big pitcher of mint or cucumber-infused water and label it "swamp water," or "the watering hole."
Jurassic World Activities
Fun party activities include sending the party-goers on a scavenger hunt to find an assortment of things that you've hidden, such as styrofoam eggs. And after the scavenger hunt, you could get the crowd roaring with a Jurassic World Pinata.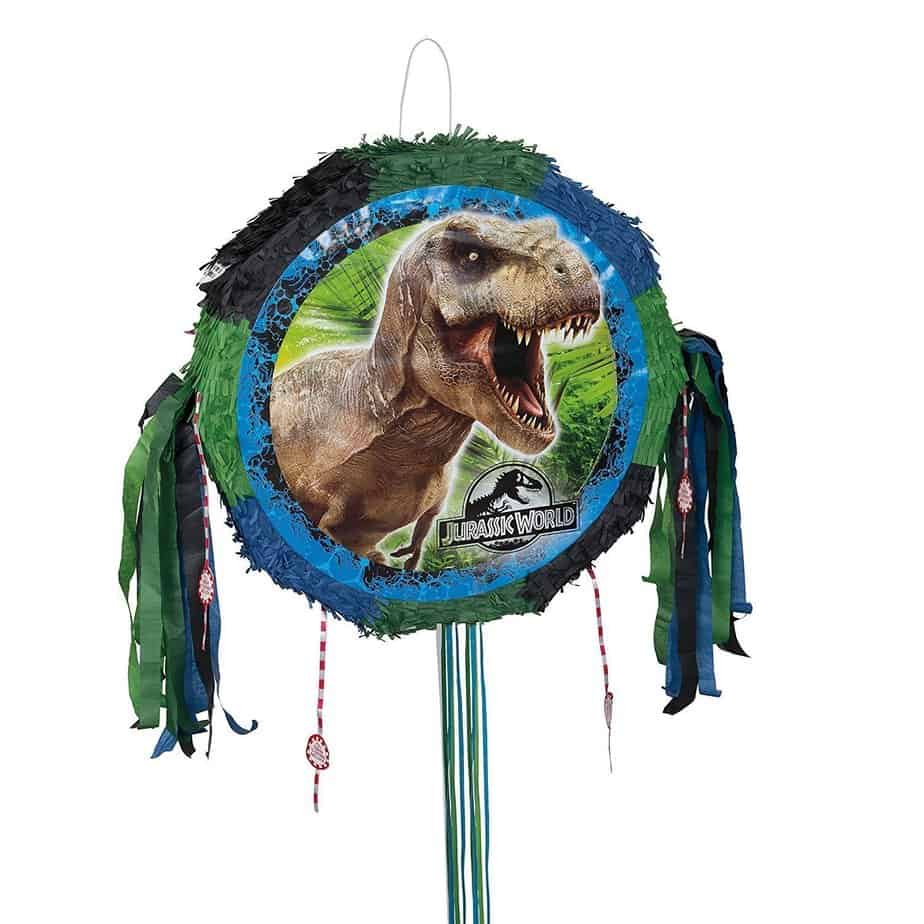 Check out more Jurassic World Party Decor!
If your child loves costumes, this is the one!
Don't forget the party favors!
Are you looking forward to seeing Jurassic World: Fallen Kingdom?