Stocking Stuffers for Kids and Adults is a sponsored conversation for Set Enterprises Inc. All opinions are my own. #cardgames
I need to confess right now that I hang stockings for my adult kids, grandkids and our dog, Max. This is in addition to the gifts I buy them. I can't help it. It's the most wonderful time of the year.
However, I don't like to stuff stockings with items no one really cares about so I searched for the best stocking stuffers that I knew the kids would love.
My grandsons love to play card games. Before they could barely walk or talk, we introduced them to simple card games.
These days, I have to be on my toes to even come close to winning a card game. Now that the grandkids are older, I have to find more challenging games.
Thankfully, I found plenty of stocking stuffers at setgame.com.
Best Stocking Stuffers for Kids and Adults
KARMA – What Goes Around . . . Comes Around™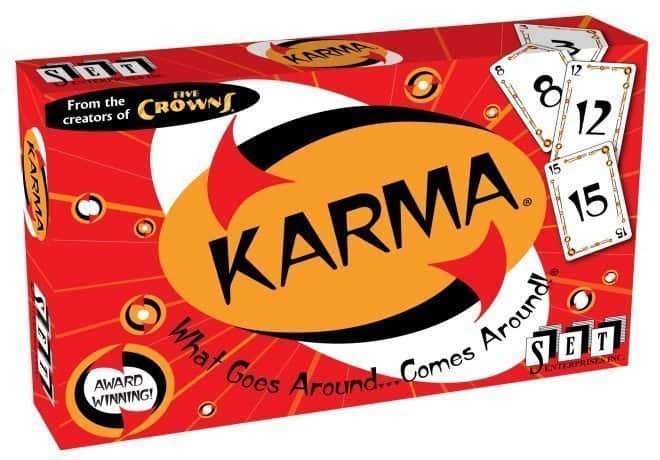 KARMA is an award-winning, Mensa recommended game.
Helpful Hint: The above photo is enlarged. The actual game will fit nicely inside a stocking.
The goal is to get rid of all your cards. When it's your turn, play a card of equal or higher number to avoid picking up the entire discard pile. KARMA CARDS can get you out of a jam, but be careful!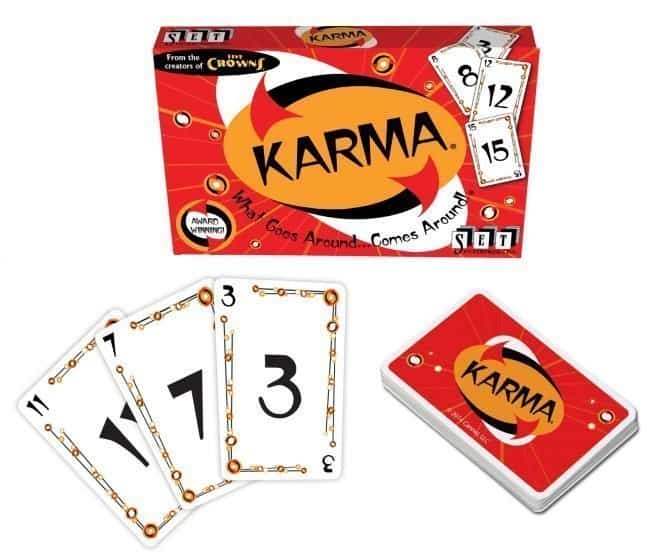 You'll want to play this one over and over. You never know who is going to win and the last player with cards loses the game and all other players win. This game is for ages 8+.
You can also get the Mini Round® version of KARMA. It's a shorter, faster version and comes in an easy, click open tin.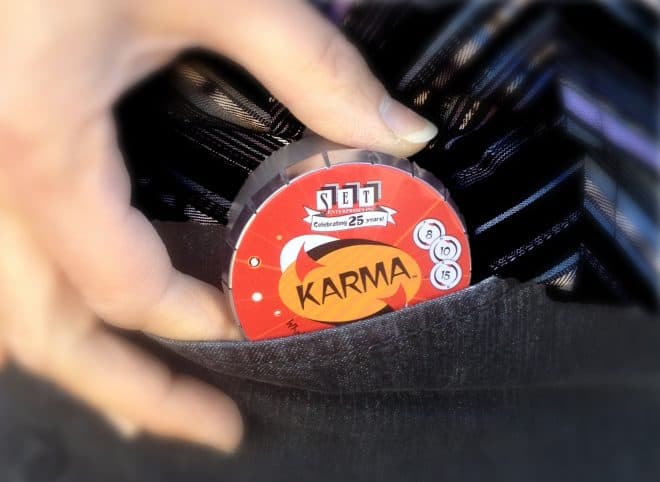 These games are perfect when you have to hurry-up-and-wait in restaurants, waiting rooms or during lunch break.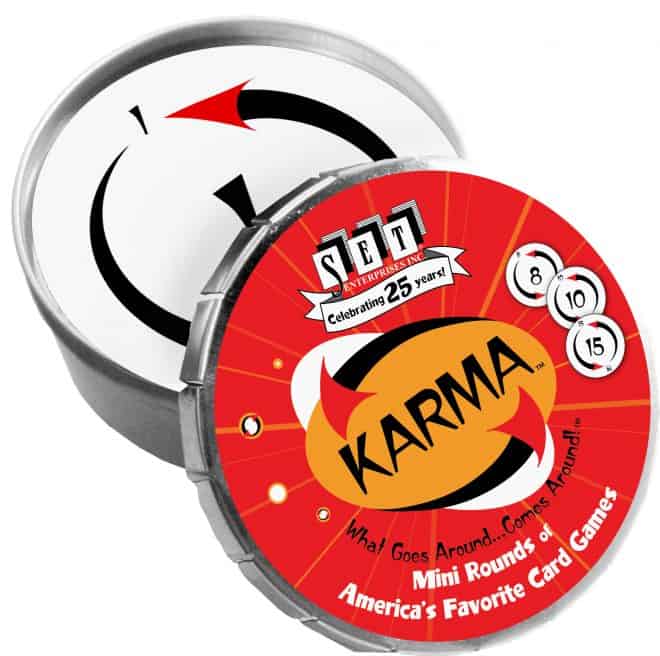 You can also grab mini rounds of Quiddler, Five Crowns and SET.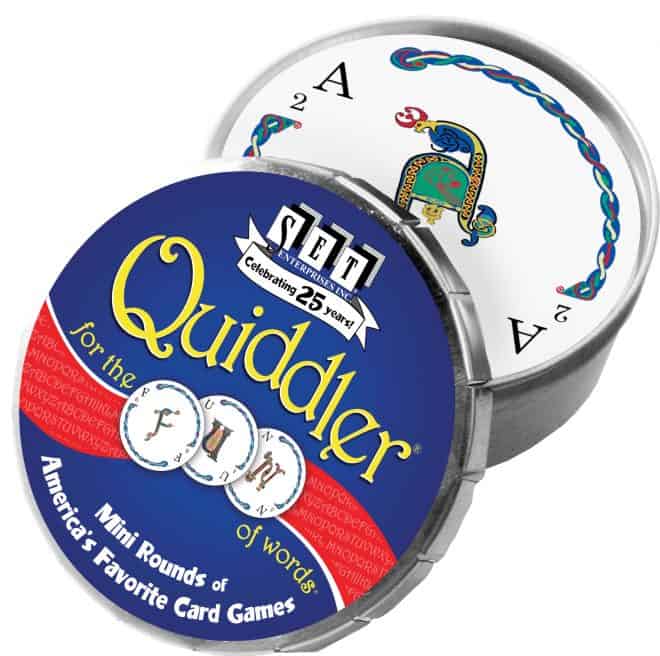 For the smaller kids, SET Junior has a fun, two-sided game board that kids can start to play as early as age three!
Award-winning: Don't just take my word for it. Trust the experts! These games have received numerous awards from such organizations as MENSA, Games Magazine, Parents Magazine, Dr. Toy, Parents' Choice, Parent Tested Parent Approved and Teachers' Choice.
Set Enterprises Inc. is a small woman-owned game company that was founded in 1990 with one game, SET®. Fast forward 25 years and now the company is owned by the founder's daughter and their games are sold in over 40 countries.
More Stocking Stuffer Ideas
When I'm stuffing stockings, I add the recipients favorite candy (just a little) and little gifts that fit their personalities. Makeup lovers may find their favorite lipstick or eye shadow palette.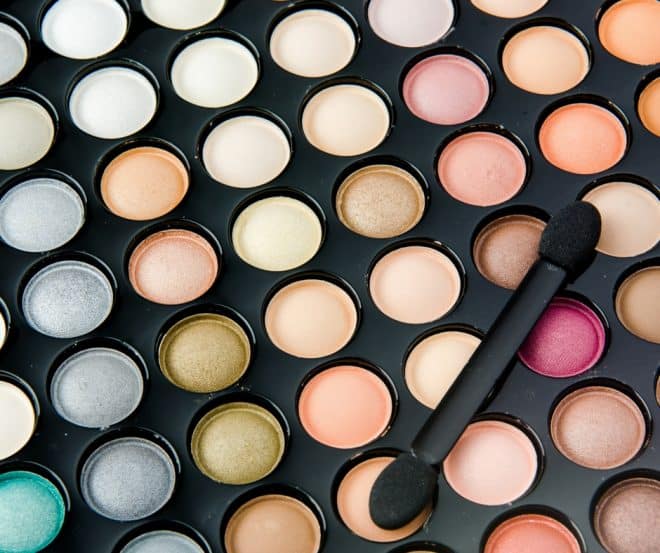 For the drummer (Josh), I stuff a new set of drumsticks in his stocking. The guitar player (grandson, Logan) receives his favorite picks.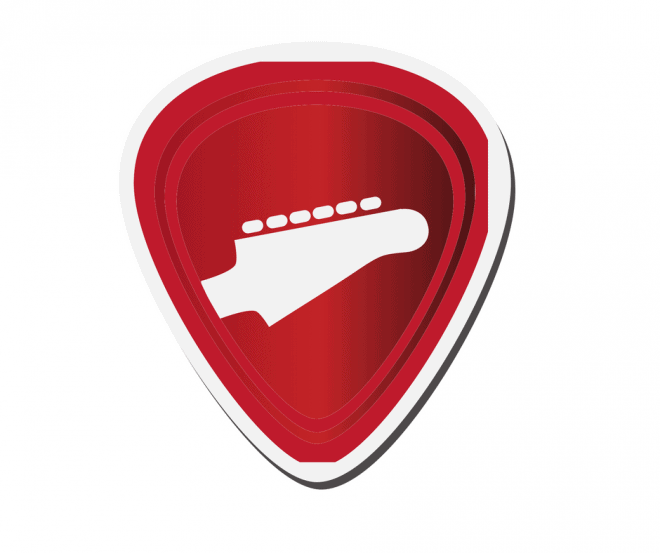 What's your favorite stocking stuffers for kids and/or adults?