Homemade Chocolate Covered Cherries is sponsored content for Dell's Maraschino Cherries. All opinions are my own. 
When I was growing up, my dad received a box of chocolate covered cherries every year during the Christmas season. He's crazy about them but I don't much like those things. I think they're way too sweet. I always dig deep for the cherry and the runny/gooey surround finds its way into the trashcan.
Nevertheless, Christmas wouldn't be the same without chocolate covered cherries. They evoke such great childhood memories. Good thing I learned to make them homemade.
Now that I'm all grown up (debatable), homemade is the only way to go. I usually have all the ingredients on hand, including Dell's Maraschino Cherries.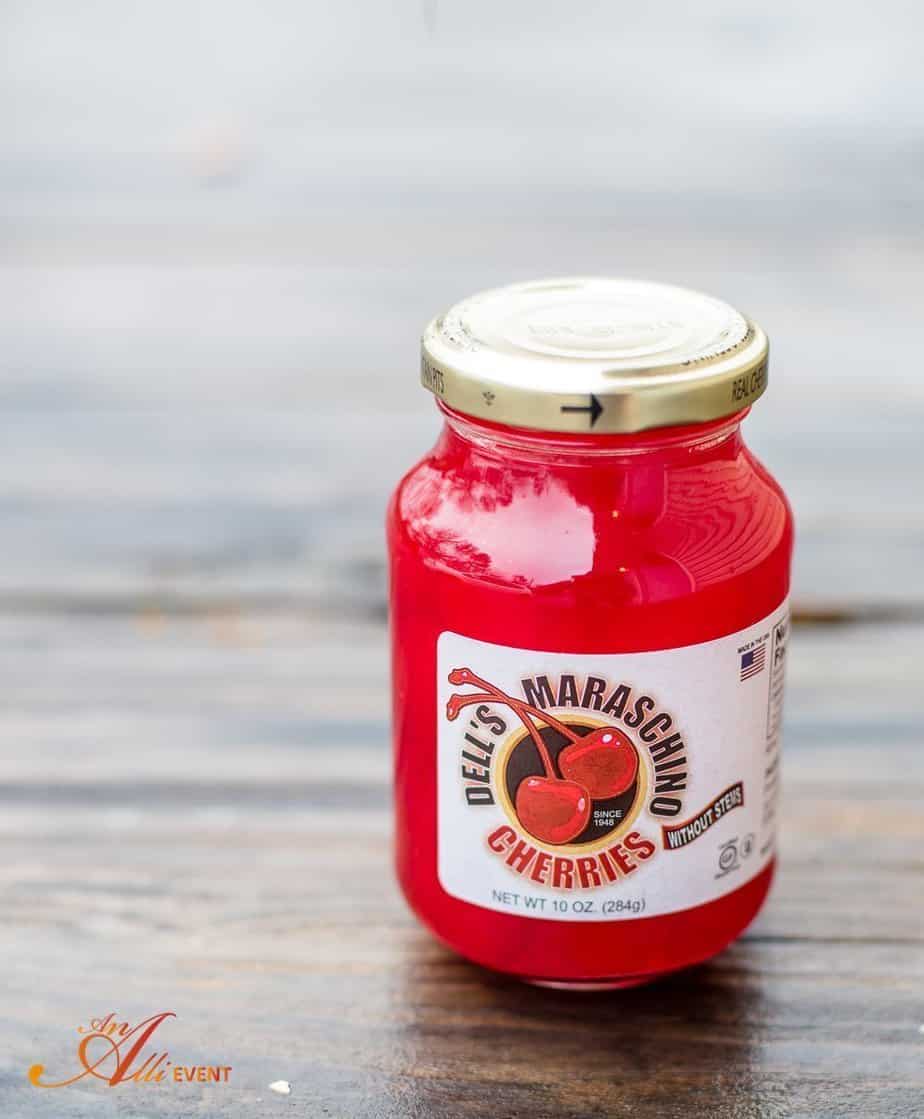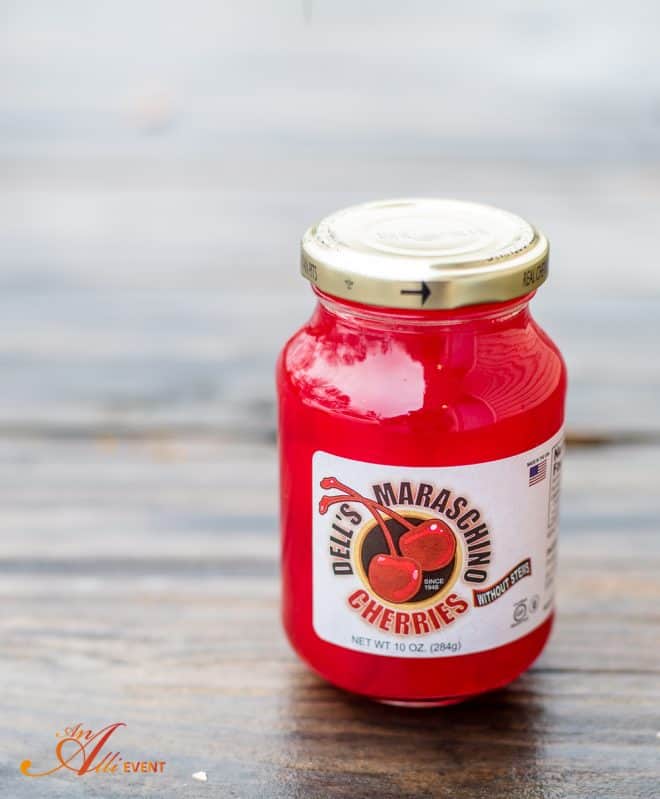 For over 67 years, Dell's Maraschino Cherries has earned its reputation for delivering the crunchiest, tastiest and sweetest maraschino cherries sourced from the finest farms around the world.
Dell's was founded by Arthur Mondella, Sr. and his son Ralph in 1948 in a small storefront in Brooklyn, New York. It grew and expanded under the leadership of Ralph's son, Arthur.
Today, it's still family-owned and operated and is one of the largest processors of maraschino cherries in the country.
Dell's Maraschino Cherries is now a woman-owned business under the leadership of Arthur's daughters, Dominique Mondella, and Dana Mondella Bentz.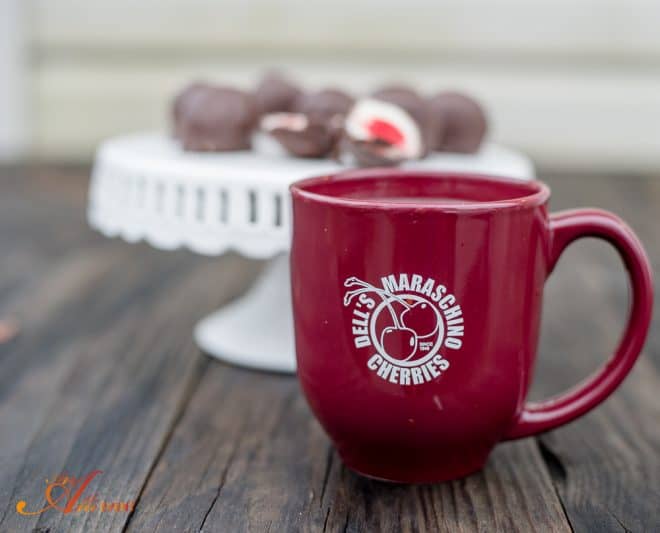 I'm proud to support family-owned businesses and especially businesses led by women.
Let's make Homemade Chocolate Covered Cherries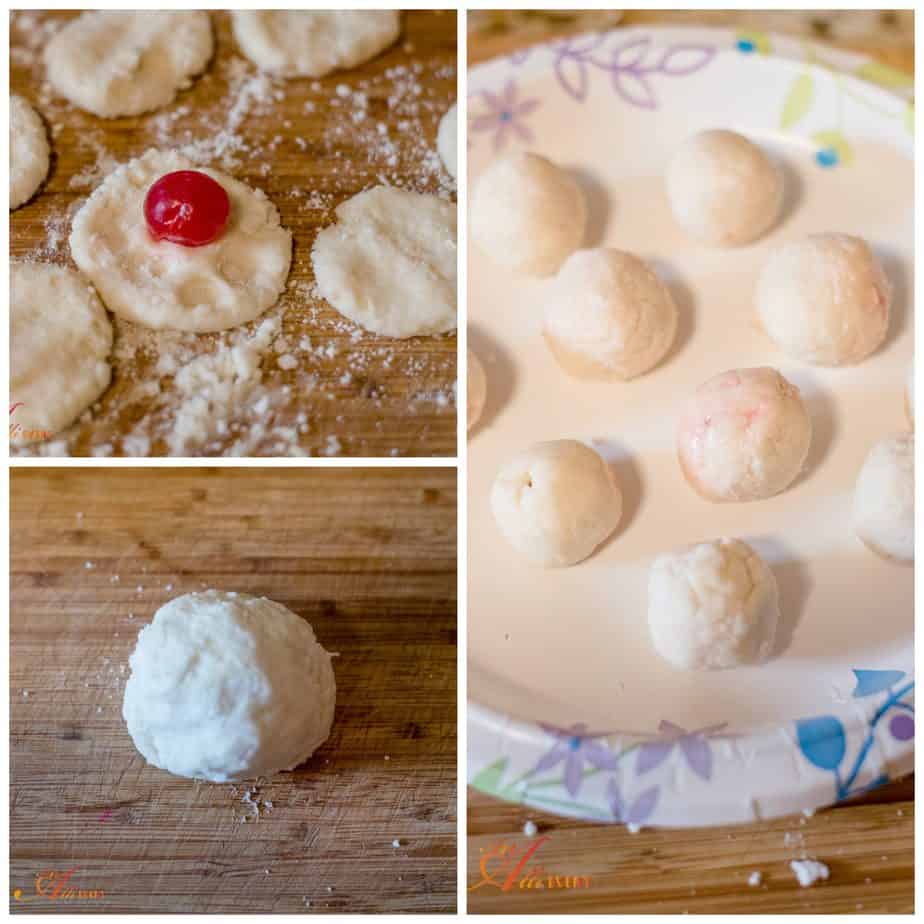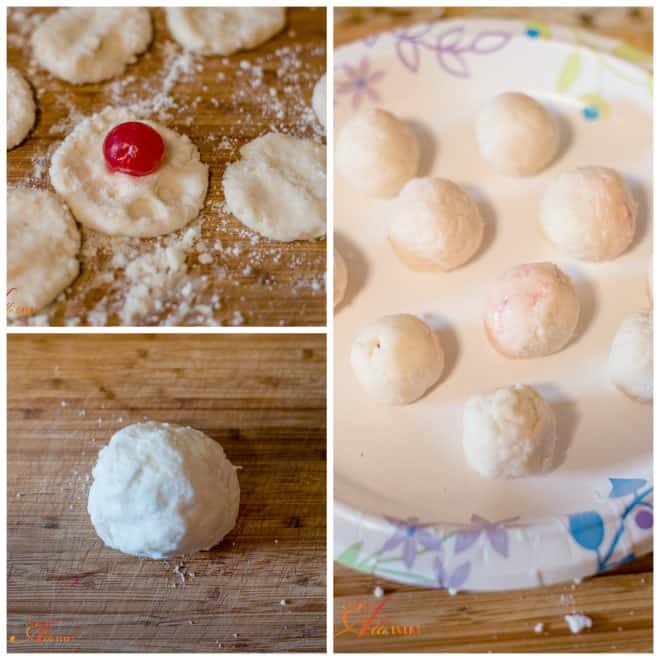 Homemade Chocolate Covered Cherries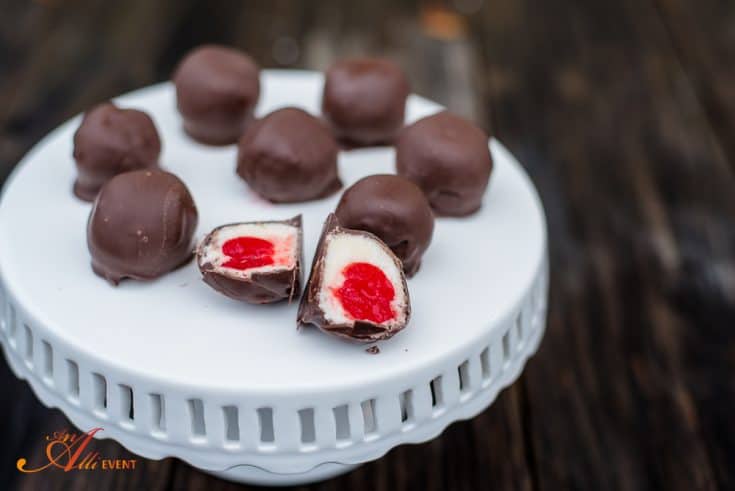 Ingredients
2-1/2 cups powdered sugar
1/4 cup butter, softened
1/2 tsp. vanilla extract
1 Tablespoon milk
1 jar (10 oz) Dell's Maraschino Cherries
1/2 package Candiquik
Instructions
Mix sugar, butter and vanilla in a small bowl. Knead until smooth.
Shape into 1" balls and flatten each into a 2" circle.
Wrap each cherry with a circle and lightly roll to cover.
Refrigerate for 4 hours or overnight.
Melt Candiquik according to package directions.
With a fork, dip cherries into chocolate.
Let set on waxed paper.
Store in airtight container.
Helpful Hint: If the powdered sugar mixture is sticky, sprinkle some powdered sugar on your hands while you knead the mixture.
These pretty candies will keep in the fridge for several weeks. They actually get better the longer they sit. Trust me, they taste much better than the store-bought kind. Sorry, dad. 🙂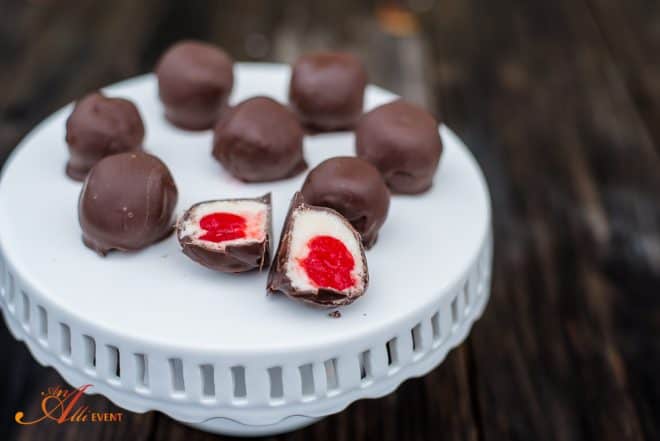 What special candies do you make during the holidays?