Mom's Chicken and Dumplings are so good! All of her recipes are amazing, but this one brings back the fondest memories.
Chicken and Dumplings were always on mom's menu for big family gatherings, family reunions, and church potlucks. We would also ask, "Which are your dumplings, mom?" She made the best!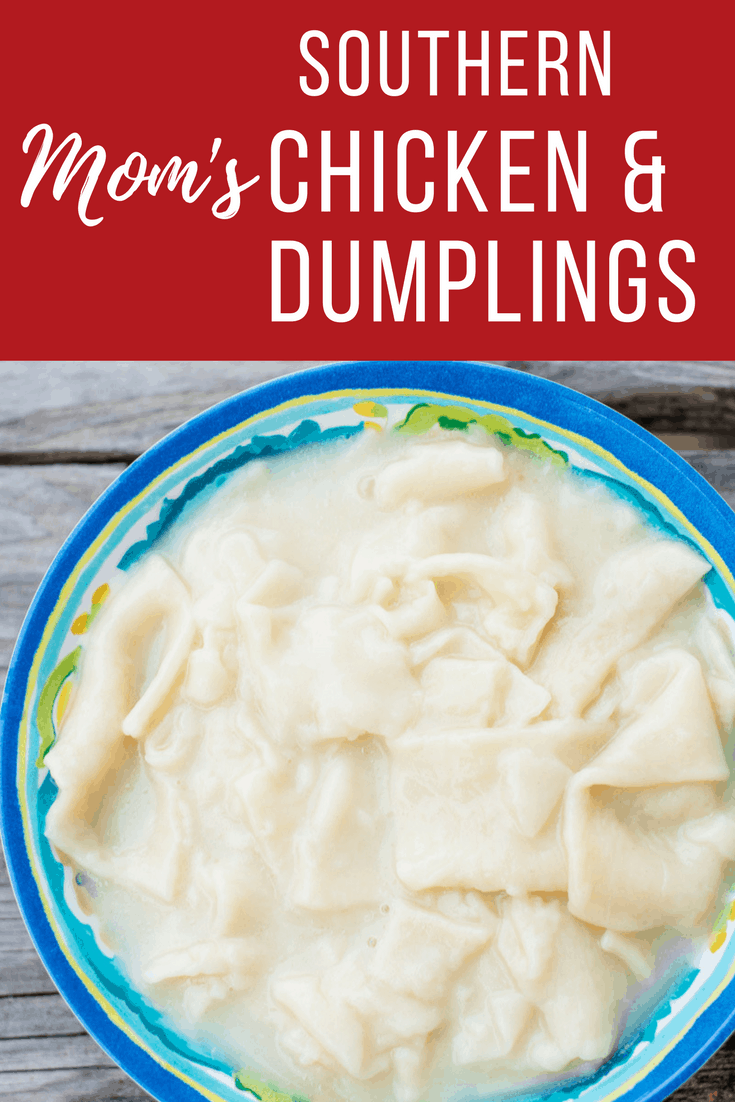 Chicken and Dumplings are a southern thing and every southern cook has her own recipe and swears that it's the best. Wrong. Mom's is the best. 🙂 Just kidding! You may make your dumplings totally different and that's fine too!
One thing that mom does differently is add an egg to her dough. Some people will argue that, technically, that makes egg noodles.
Nope. They are southern dumplings. Also, we don't use milk in our dumplings. Some southern cooks do add milk.
Ingredients For Mom's Chicken And Dumplings
ice-cold water
self-rising flour
egg
chicken stock (homemade is best!)
Tips For Making Mom's Chicken And Dumplings (Complete printable recipe down below!)
Mom always rolled her dough out as thin as possible. Most people don't roll their dumplings thin enough for me.
Mom would never ever consider using refrigerated biscuits for her dumplings. Bless your heart if you do. You'd never find a refrigerated biscuit dough dumpling in mom's house. No sir re!
Never ever stir dumplings while cooking. It will break the dumplings and make a big mess. You can gently shake the pot a few times while the dumplings simmer.
Thankfully, I learned how to make mom's dumplings years ago. Like mom, I never use a recipe when making Chicken and Dumplings. I just eyeball it.
However, I recently learned that mom made dumplings while my aunt Jane watched and she measured everything so that we would all have the exact recipe. And I'm sharing it with you.
Thank you, Aunt Jane, for watching and writing it all down!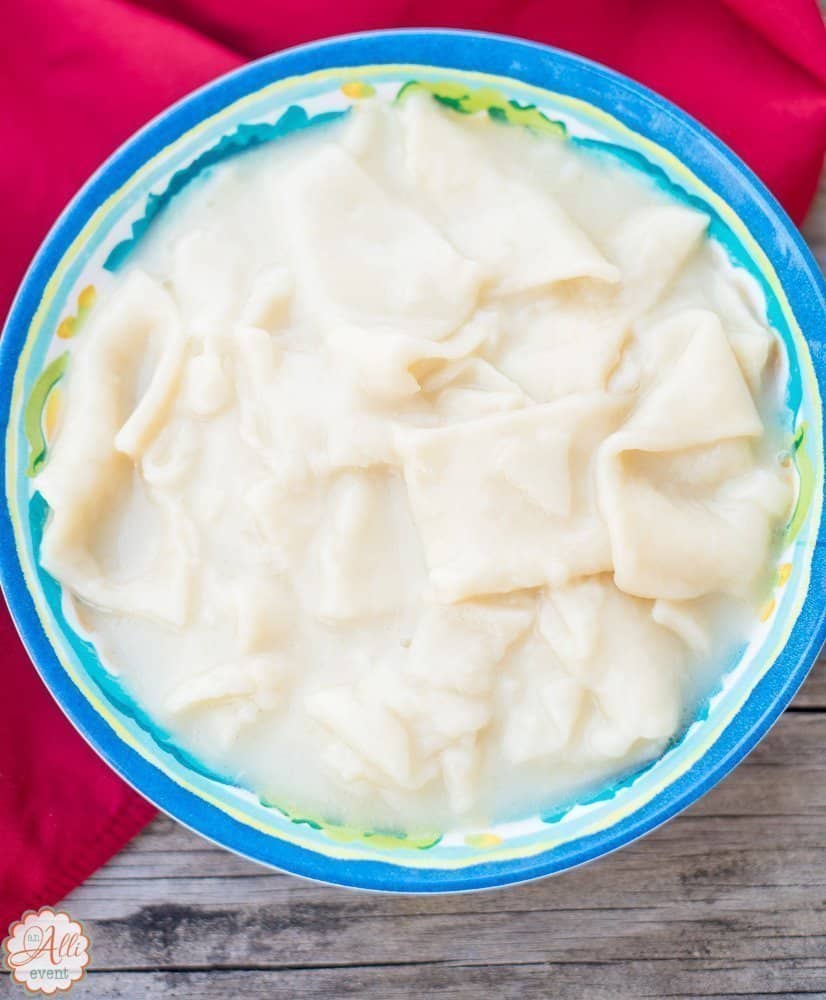 How To Make Chicken Stock for Chicken and Dumplings
First, bring the chicken to a boil and simmer on low for about 2 hours. Remove the chicken and let cool.
Mom never added the chicken back to her dumplings, but you can shred the chicken and add it back about 10 minutes before the dumplings are done.
Mom also never added any vegetables to the stock, so I don't either. This recipe has been handed down from generation to generation, so I'm not about to add aromatics to this stock. That's not how we roll.
Let the stock cool for about 30 minutes and skim most of the fat off the top.
If you'd rather use chicken stock in a box, go ahead. I won't tell!
Helpful Hint: The bony pieces of chicken make the best stock (backs, legs).
Let's Make the Dumplings
Place self-rising flour in a large bowl and make a well in the center.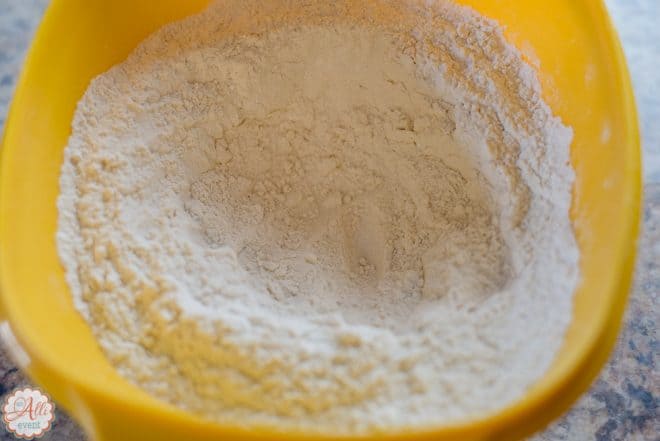 Add the water and the egg to the well and slowly combine the wet ingredients with the flour until you have a stiff dough. If the dough is not stiff enough, add more flour. If it's too stiff, add a little more water.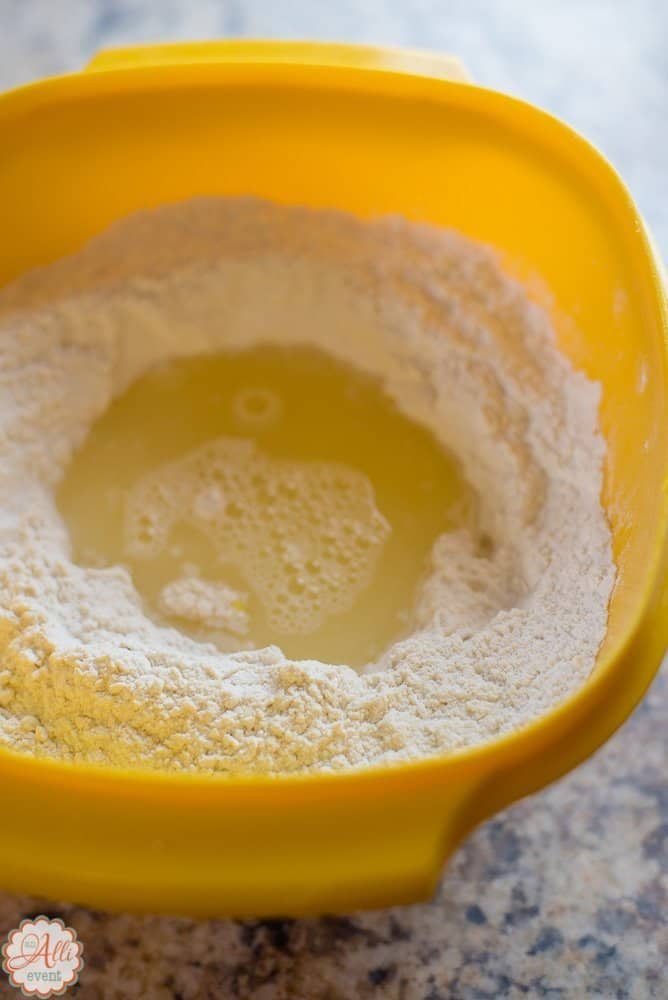 Flour a flat surface and roll out the dough into a rectangle and keep rolling until the dough is very thin. Let the dough dry out a little at this point. I usually let them sit for about two hours while the chicken broth is simmering.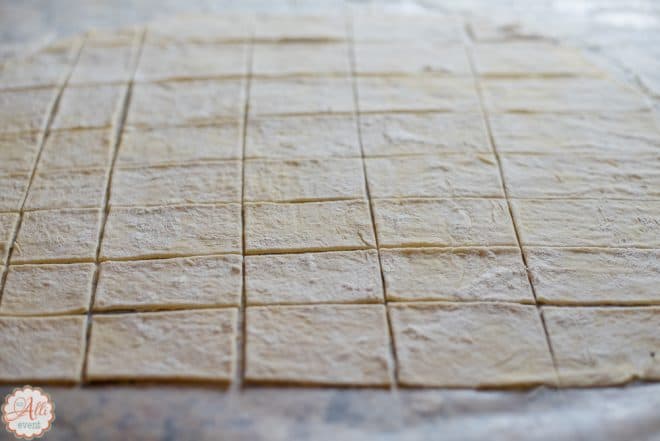 Helpful Hint: Mom always pinched golf ball-sized pieces of dough and rolled them out. I cut my dough in half and roll out one side at a time. It's all good. Just make sure they are super thin.
Cut the dumpling dough into inch wide strips and then squares. I always use a pizza cutter. It's a trick my mom taught me.
Bring the chicken broth to a boil and add the dumplings, one at a time so that they don't stick together. Never stir dumplings! They will fall apart. Simmer gently for about 20-30 minutes. I shake the pot a few times to make sure the dumplings are not sticking. It's so hard not to stir!
Taste a dumpling to make sure it's cooked through.
Whenever you need a big bowl of comfort food, try mom's chicken and dumplings! They're amazing.
Mom's Chicken and Dumplings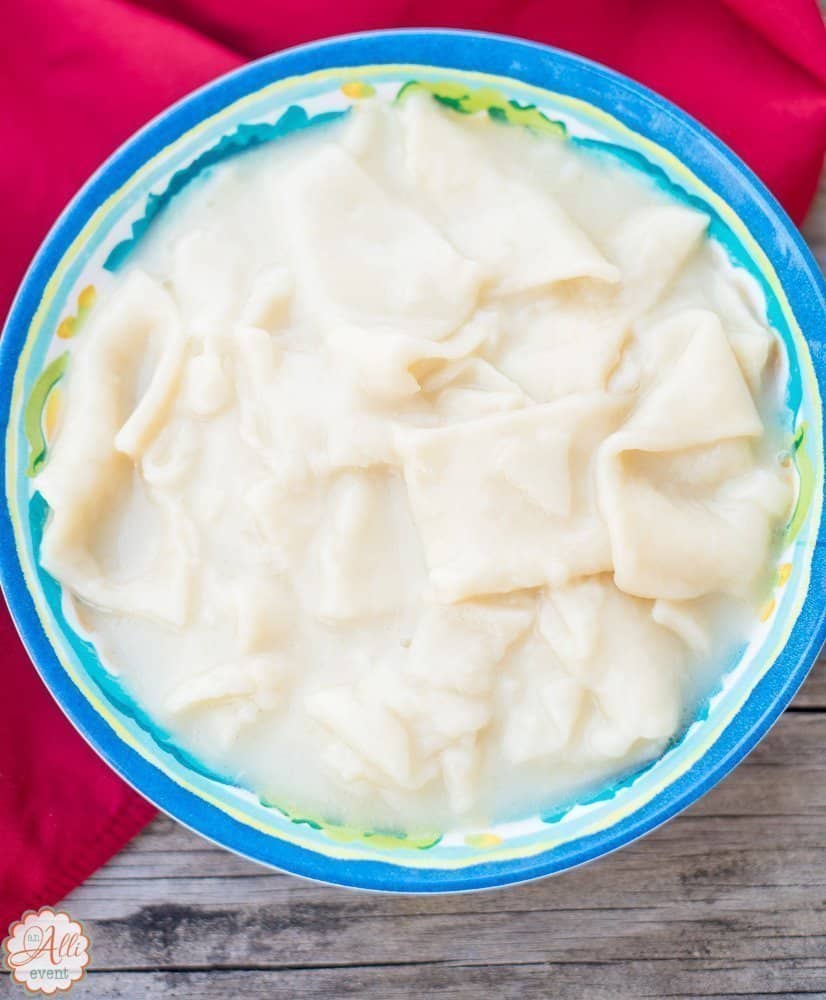 Ingredients
3/4 cup ice cold water
3 cups self-rising flour
One egg
Chicken Stock
Instructions
Use chicken backs, legs or wings to make the stock. Add chicken pieces to a large stockpot and cover with water. Add salt and pepper and let come to a boil. Lower to a simmer and skim off the top. Let stock simmer for 2 hours. Let cool to room temperature and skim fat from the top.
To make the dumplings, place flour in a large bowl and make a well in middle of the flour.
Mix the egg in with the water and add to well in flour.
Mix as you would biscuits, only have your dough less moist than for biscuits.
Knead a few times and roll out until very thin. Mom would pinch off golf sized pieces of dough and roll it out and repeat until all the dough is rolled.
Cut into thin strips (about an inch wide) and then cut into 3" long pieces.
Let the dough dry out for a couple of hours.
Bring the chicken broth to a boil and drop in the dumplings, one at a time.
Lower the heat and simmer for 20-30 minutes or until dumplings are cooked through. Be careful not to stir. I shake the pot a few times while the dumplings are cooling.
How to Freeze Dumplings for Later
Whenever mom was preparing dumplings for a large crowd, she'd make the dumplings ahead of time and freeze them. Roll out the dough and place rolled-out dough onto waxed paper, and let the dough dry out.
Cut dough and paper into long strips. Roll the dough up in the wax paper and then place the rolls in a freezer bag. The wax paper keeps the dumplings from sticking together.
You may also like: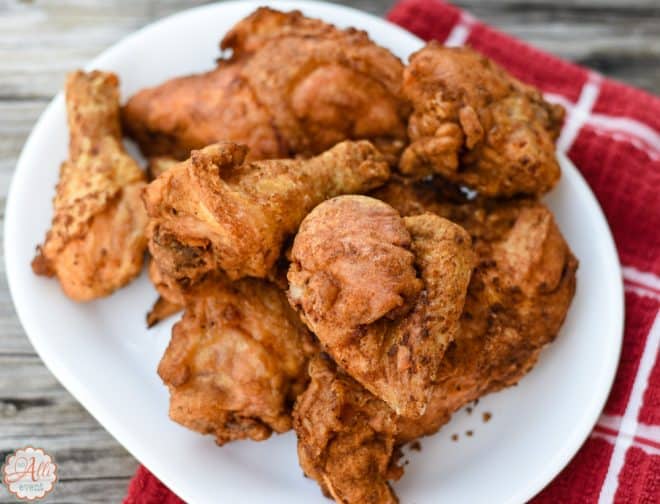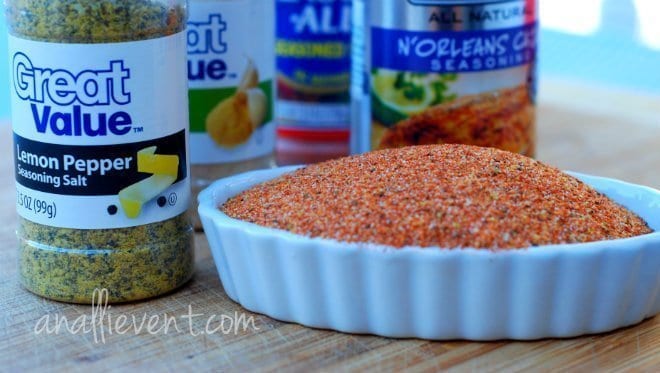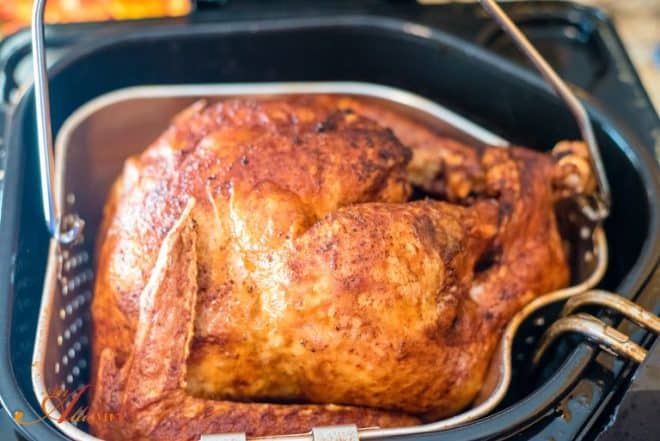 What's your favorite comfort food?