How to Make Creamy Taffy Apple Dip is a sponsored post for SheSpeaks/Rubbermaid®. All opinions are my own.
It's almost fall, y'all (I love saying that!) and I'm such a seasonal snacker! For instance, I rarely eat ice cream when it's freezing outside.
Thanksgiving is pretty much the only time I eat pumpkin pie. Fall is all about Creamy Taffy Apple Dip. It's my favorite snack and now it's easier than ever to take it with me when I'm on the go.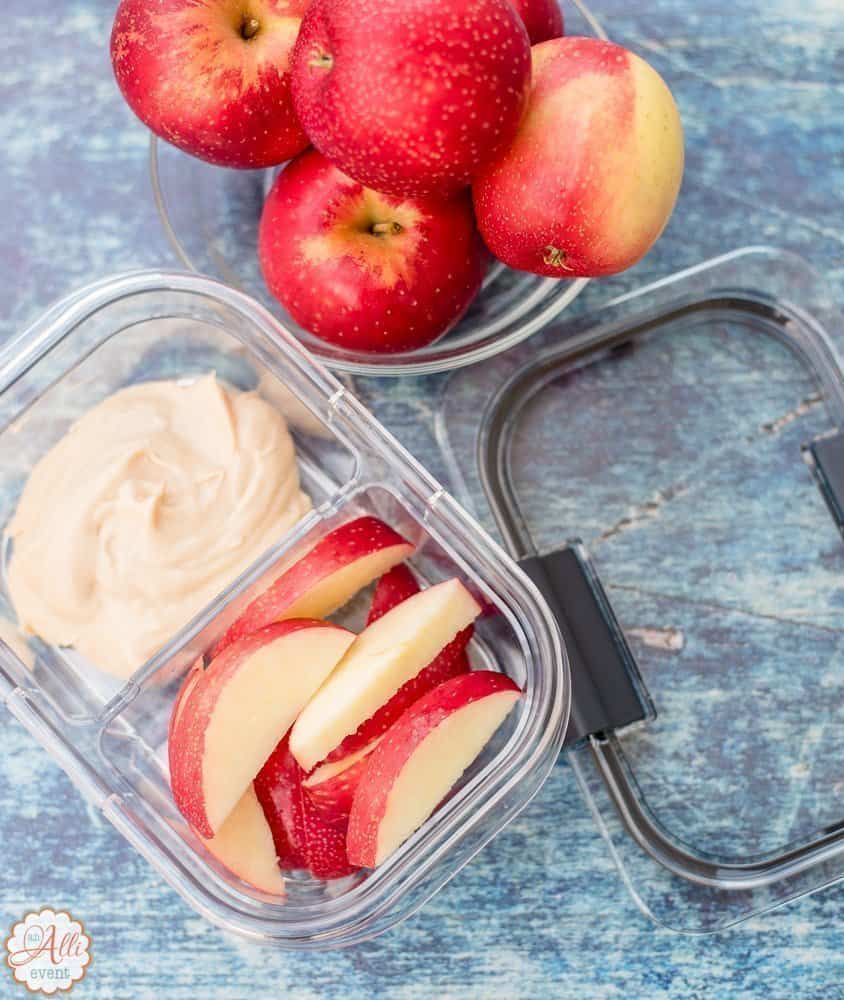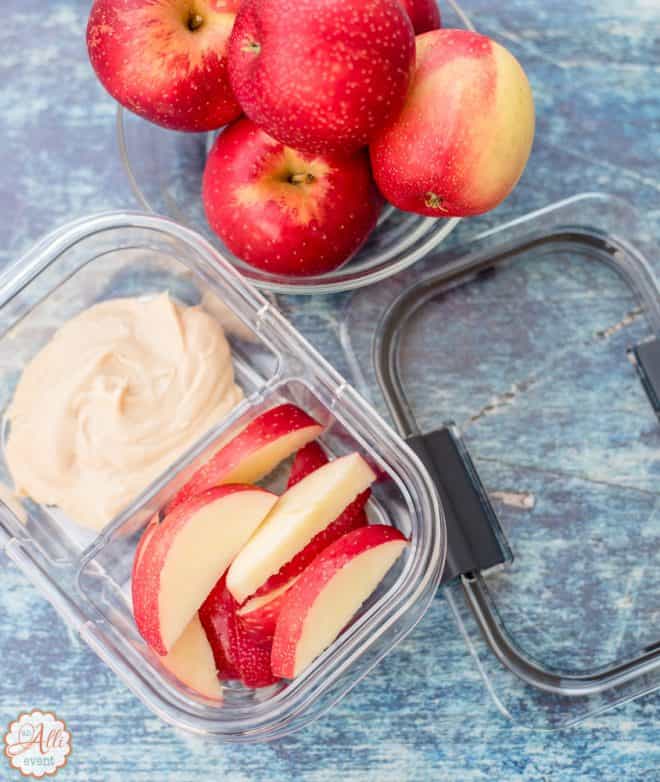 After enjoying the slower-paced, lazy days of summer, I'm ready to jump into all things fall. This week alone, I've got three weeknight meetings, several photo shoots, and a wedding to attend.
Yikes! Did I mention the boys start soccer this month?
Wherever I'm headed, my favorite on-the-go snack is apple slices and Creamy Taffy Apple Dip. This favorite dip has only three ingredients and it's easy to whip up in under five minutes!
I like to make it early in the morning when I put my salad together and I use Rubbermaid BRILLIANCE Salad and Snack Set to transport my food.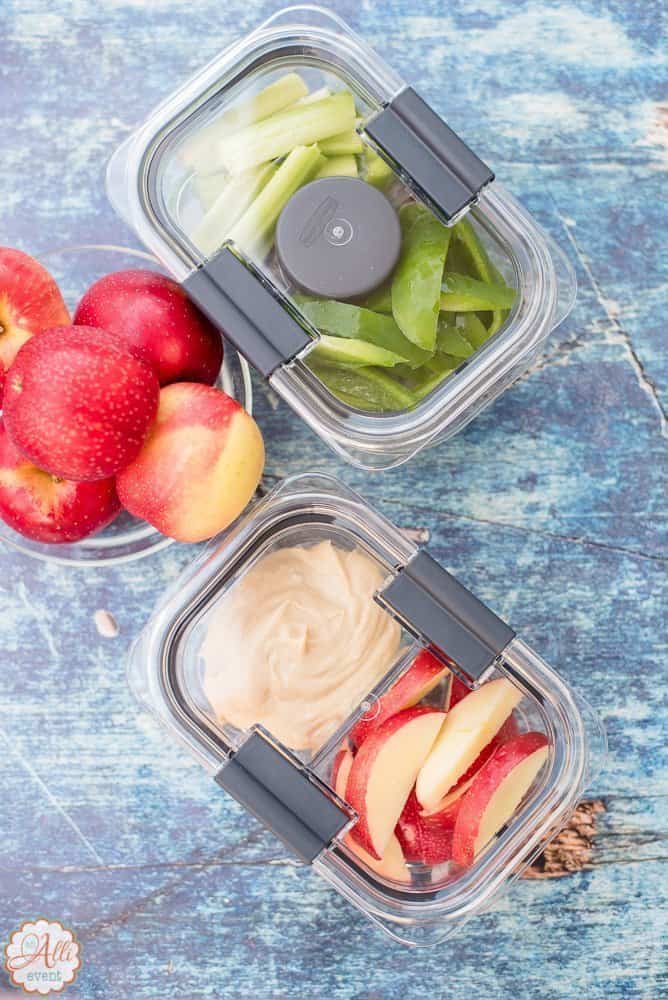 I've depended on Rubbermaid's 100% leak-proof food storage containers, BRILLIANCE, for a while when it comes to food storage.
The BRILLIANCE food containers are perfectly designed for ready-to-go meals and snacks. The adjustable insert trays and dividers create separated compartments within the container.
This is perfect for me since I have a thing about my food touching. Yes, I'm that person!
I love that my salad dressing is safe and spillproof in its own little container.
When I'm ready to go, I grab my salad and snack containers out of the fridge and I'm on my way.
Creamy Taffy Apple Dip
Three ingredients – cream cheese, brown sugar, and vanilla – are all you need to make Creamy Taffy Apple Dip. It can't get any easier. Sometimes, I sprinkle a few peanuts on top but that's totally optional.
Of course, you'll also need apple slices for dipping.
My sister adds a few toffee bits on top of this dip when she makes it. Her family loves it too!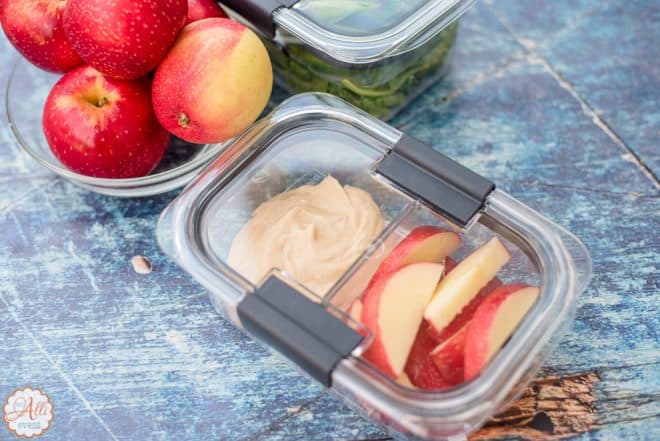 Creamy Taffy Apple Dip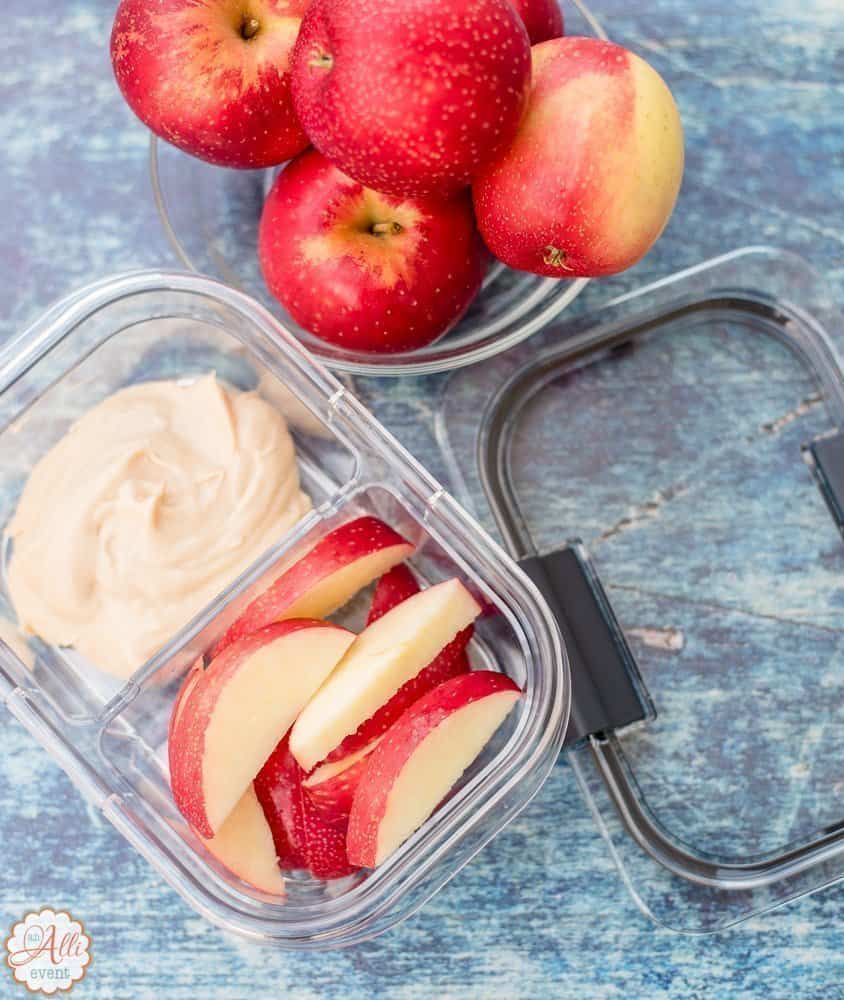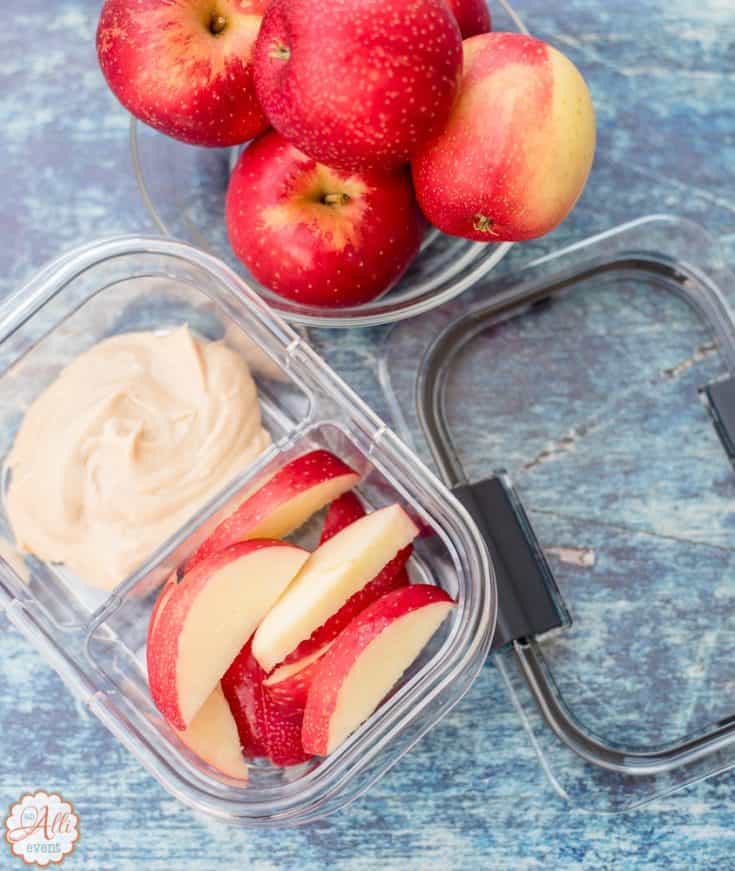 Ingredients
1 (8 oz.) package cream cheese, softened
3/4 cup brown sugar
1 Tablespoon vanilla extract
Peanuts (optional topping)
Instructions
Combine the cream cheese, brown sugar and vanilla extract in a mixing bowl. Beat until smooth. Top with peanuts, if desired.
Helpful Hint: To keep apple slices from browning, dip the apple slices in lemon juice or ginger ale.
Rubbermaid BRILLIANCE Salad and Snack Set makes my life easier when I'm out and about. When I get home, I just toss the sets in the dishwasher.
These food storage containers are also 100% Leak-Proof Guaranteed* and BPA-free. They're safe for the dishwasher, microwave, and freezer. The sleek look won me over from the get-go!
Be sure and try my simple and easy Creamy Taffy Apple Dip. It's a dip the entire family will love!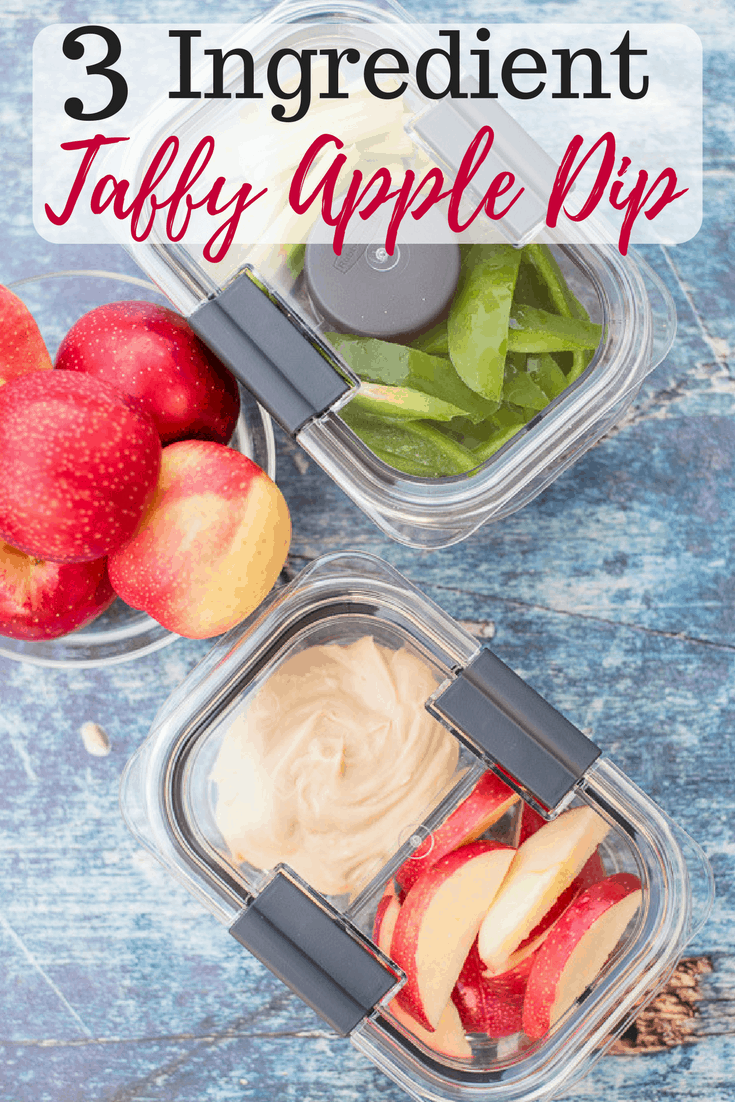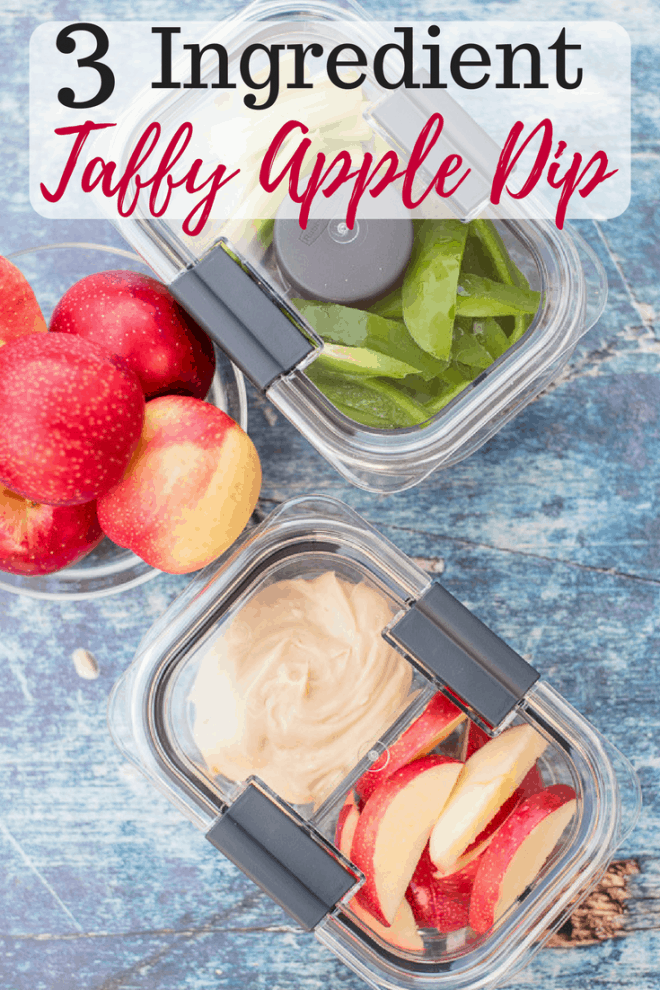 *Not applicable to internal compartments created by inserts.