When we plan a trip to Myrtle Beach, we always eat at Flamingo Grill and I always order Lobster Bites.
My family has been vacationing in North Myrtle Beach for years. Every summer, my husband and I get together with all the kids and grandkids for a week of fun in the sun. It's only a couple of hours away from our home, so it's an easy trip.
Annual Family Vacation
Since our family is so large, each married couple picks a night to cook dinner and to be in charge of cleanup. On my night, I always cook Mexican food, complete with fresh guacamole, salsa, chicken enchiladas, and nachos.
We all go out to dinner together one night and then we all have a date night with our spouses on another night. Daughter #1 and her hubby and daughter #3 and her boyfriend take all the grandkids out to dinner and arcade. They don't have kids yet, so it's their night to spoil the grandkids and vie for the aunt of the year award.
Flamingo Grill
On date night, the hubs and I always go to Flamingo Grill. It has been around since 1986.
The restaurant was started by two friends, both named Dino, who grew up in restaurants back in the day when Myrtle Beach was "a two-lane, three-month resort, dotted by mom and pop guest houses and a couple of beach ball shops."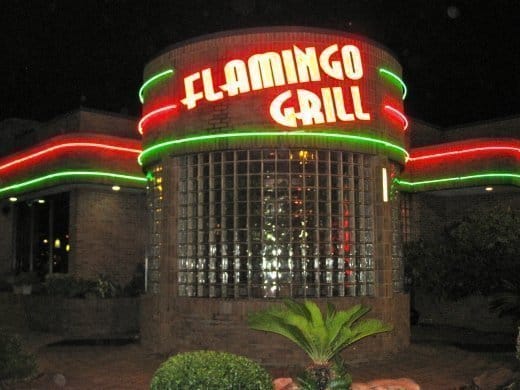 Flamingo Grill, with its eclectic art deco decor, has received rave reviews from Southern Living, Adventure Magazine, NY Post, and on and on. It's truly a local gem and is known for its steaks, seafood, and pasta, but my favorite and the main reason we eat there is the lobster bites.
It's really hard to put down in words how wonderful life is . . . wait, that's a song. The lobster bites are dusted with flour infused seasonings and lightly fried, but they're not heavy or greasy like a lot of fried food.
The lobster is tender, rich and almost melts in your mouth. And to top it all off, it's served with a bearnaise sauce that is out of this world!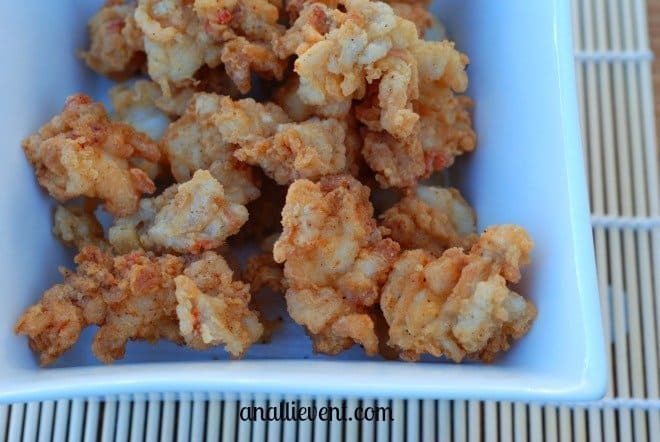 Did I mention that their wait staff is some of the best I've encountered anywhere?
On our last visit, I asked our waiter what the lobster bites were coated with before they were fried. I innocently asked if it was panko, knowing good and well that is wasn't, and he said, "Oh no, it's just flour." Score!
Flamingo Grill Copycat Lobster Bites
So I set out to make Flamingo Grill Copycat Lobster Bites. It may not be the real deal, but it's mighty close! And if you're ever in Myrtle Beach, stop by Flamingo Grill. You'll be glad you did!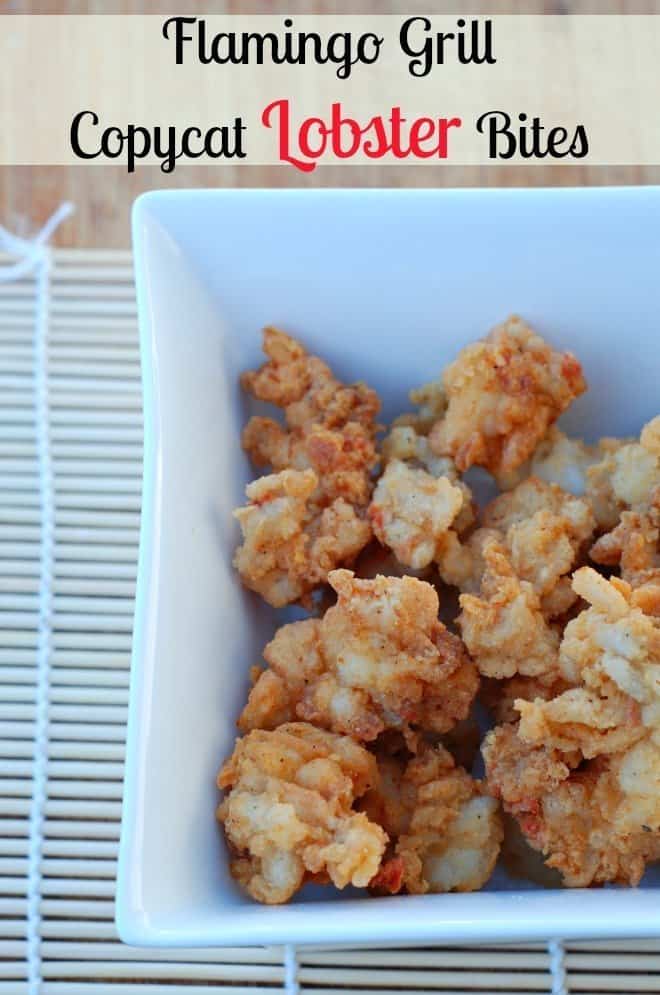 Yield: 4 servings
Flamingo Grill Copycat Lobster Bites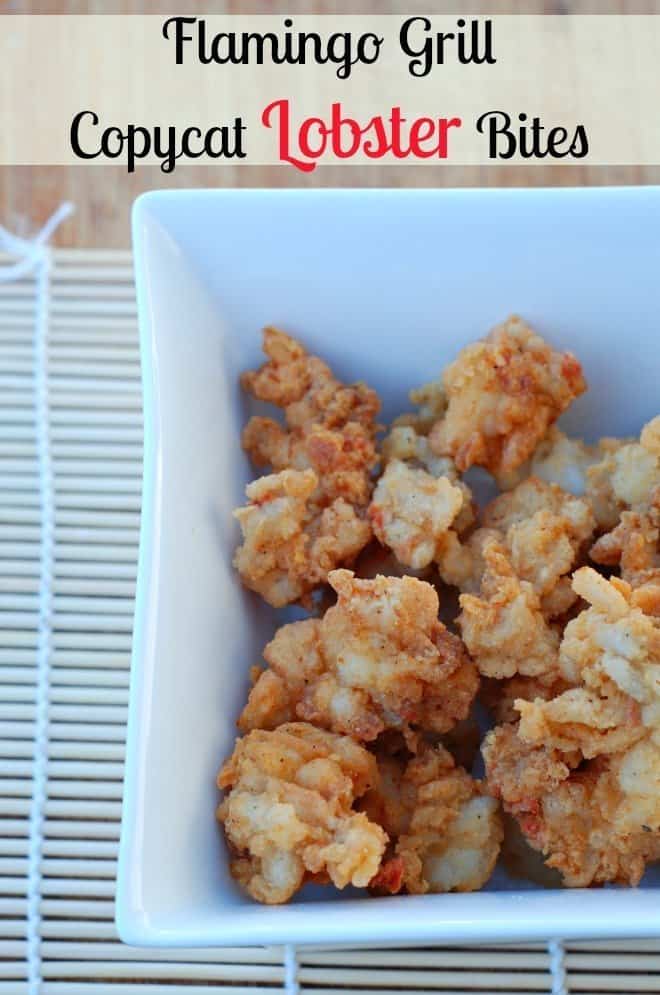 Flamingo Grill serves lobster bites and I always order them when I eat there. I made a copycat version that is almost as good as the real thing.
Ingredients
4 Lobster Tails
1 cup flour
1 tsp. garlic powder
1/2 tsp. pepper
1 tsp. salt
Oil for frying
Instructions
In a bowl, mix flour with garlic powder, salt, and pepper.
Cut through the soft side of the lobster tail and dig out the meat.
Cut into bite-sized pieces.
Heat oil in a skillet on medium high heat until hot (350 degrees)
Place lobster bites into flour mixture and coat.
Fry bites until golden brown on both sides. It only takes a couple of minutes. Serve with Bearnaise sauce.
Nutrition Information
Yield
4
Serving Size
1
Amount Per Serving
Calories

270
Total Fat

5g
Saturated Fat

1g
Trans Fat

0g
Unsaturated Fat

4g
Cholesterol

77mg
Sodium

775mg
Carbohydrates

27g
Fiber

1g
Sugar

0g
Protein

26g
You May Also Like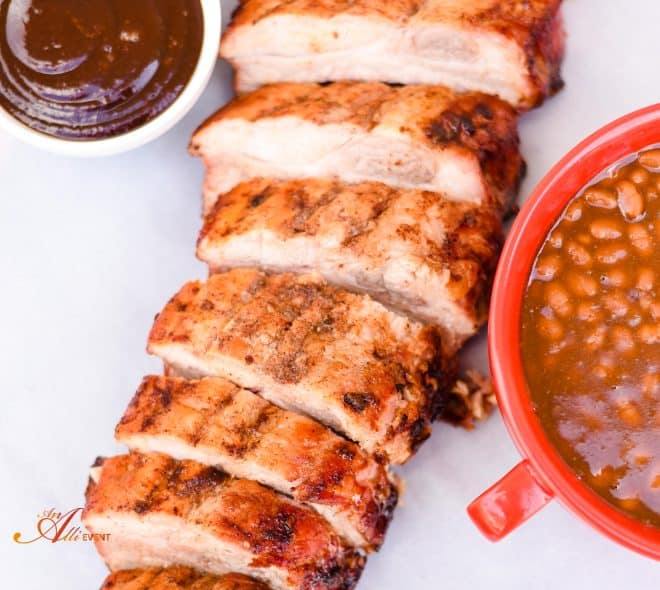 Slow Cooker Pulled Pork Fajitas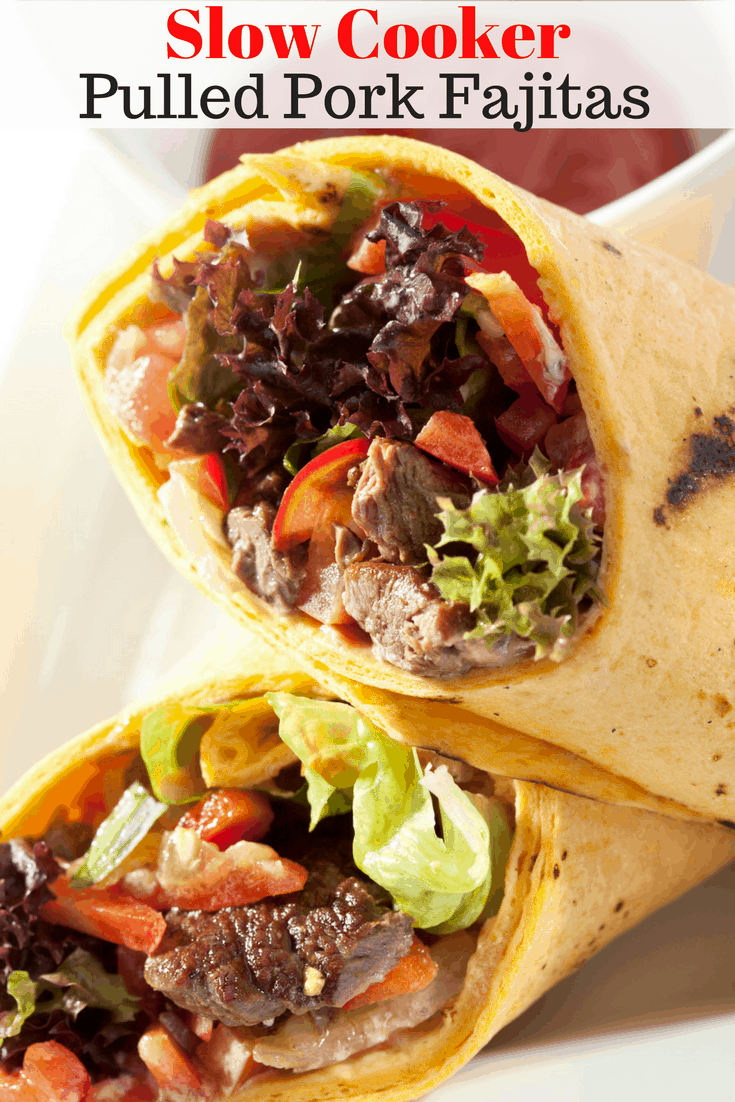 House of Blues Gospel Brunch Review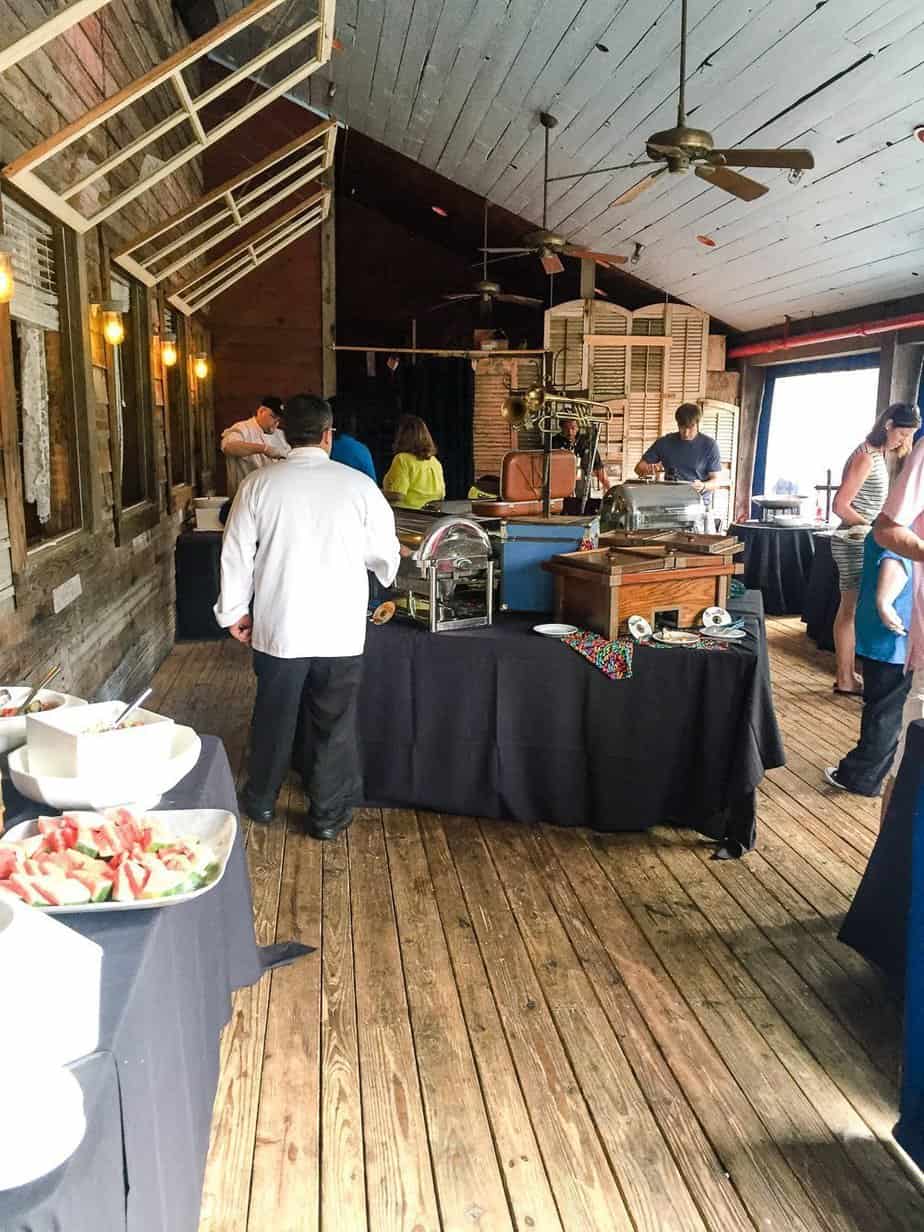 Grilled Ribs with Tropical Basting Sauce