Floors that sparkle and shine is a sponsored post by Bona.  My love of their hardwood floor mop is all my own!
The first thing I do before pulling out all of my Christmas decorations is to make sure the house is clean. That includes floors that sparkle and shine.
So when my daughter told me that she was getting ready to put up her Christmas tree, I had to rush right over with my Bona Hardwood Floor Mop. I want to make sure her floors will look their best for such an important family tradition.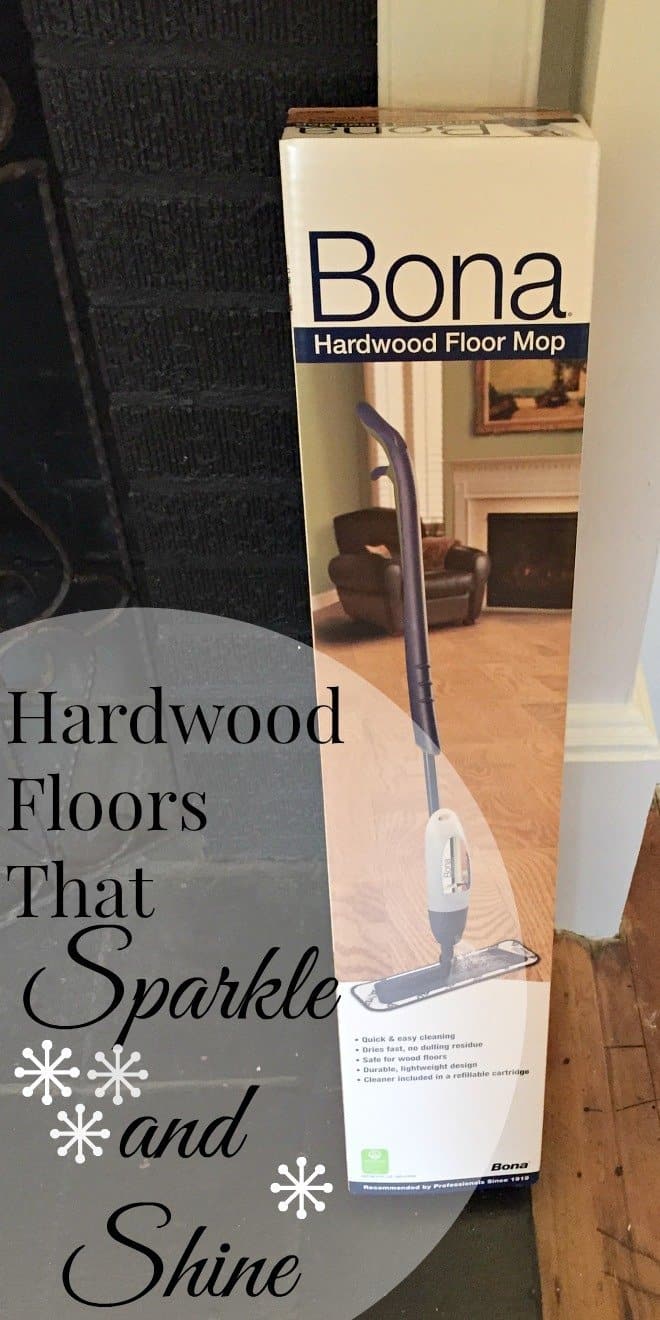 My daughter and her husband recently purchased a historical Dutch Colonial house that was built in the 1800s, complete with the original hardwood floors.  They've barely moved in and unpacked. Now it's time to start decorating for the holidays.  It's mom and Bona to the rescue!
The long-term plan is to have those old hardwood floors refinished.  My daughter is surprised that the Bona hardwood floor mop provides a quick and easy way to clean and shine without breaking the budget and without damaging that beautiful old wood.  And, of course, I took pictures.
Floors that Sparkle and Shine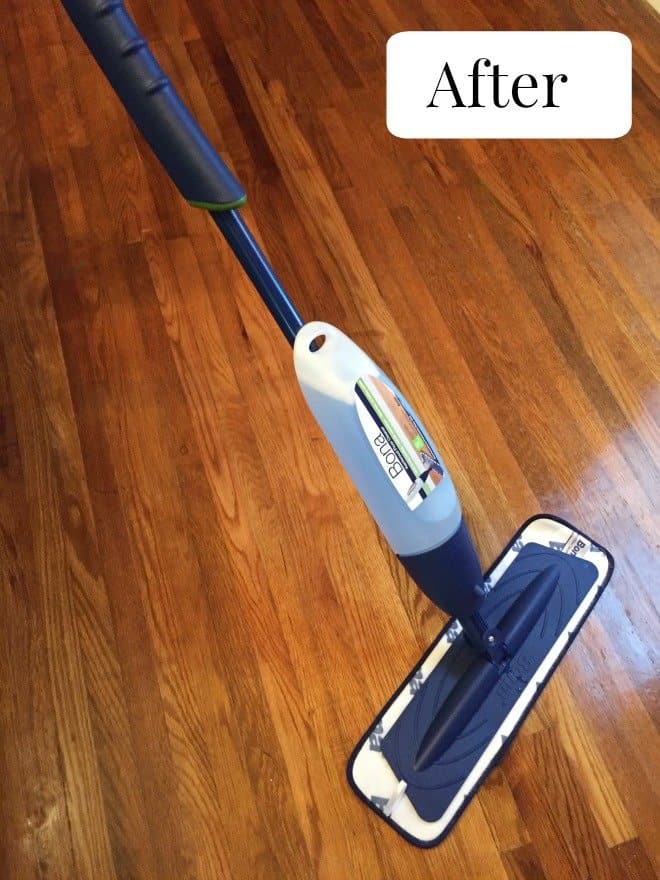 Did you know that vinegar and water will eventually dull a floor's finish? Some of the benefits I like about Bona is that their products are pH neutral, non-toxic, and GREENGUARD certified. It leaves no residue behind. Not only will my daughter's hardwood floor sparkle and shine like mine, but the floor will be healthier by using Bona!
To keep your freshly cleaned hardwood floor looking beautiful:
Place mats outside and inside exterior doors to lessen tracked in dirt.
Prevent marks by using floor protectors under furniture.
Use rugs in play areas to keep toys from scratching the floor.
The floors are all done.  My daughter, her husband and their 4 boys can get on with their family tradition of baking their cutout sugar cookies, complete with icing and sprinkles. They will also be doling out the hot cocoa and cranking up the Christmas music.  They boys are excited.  The tree is about to go up and the floors sparkle and shine!
Make sure and visit Bona to sign up for the BonaFide Fanatics mailing list and download the $3.00 off coupon!
What's your #1 holiday cleaning tip?