I think a Gender Reveal Party is adorable. It was so not a thing when I was pregnant with my kids. If you found out the gender at all, you just called your family and close friends and let them know.
When my son and daughter-in-law decided to have a gender reveal party, I was all in. If there's a party involved, I'm there and I'm decorating and taking photos.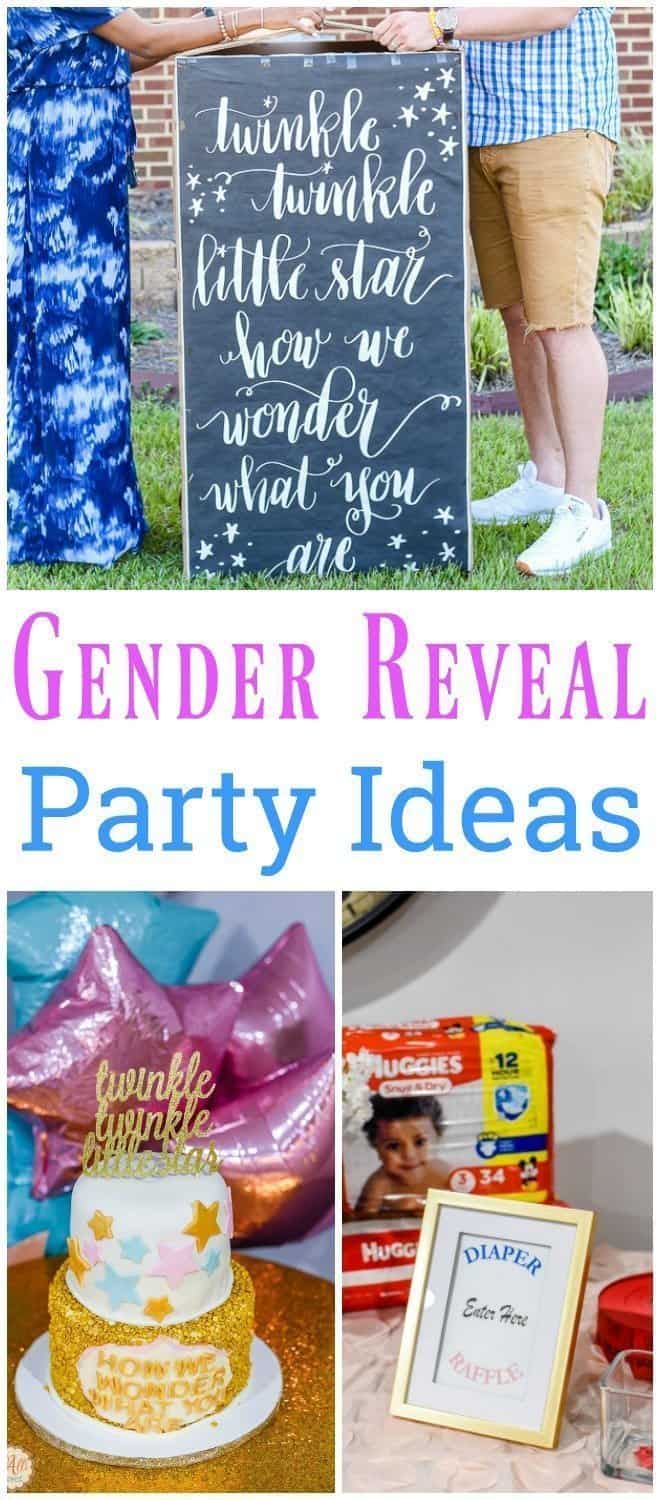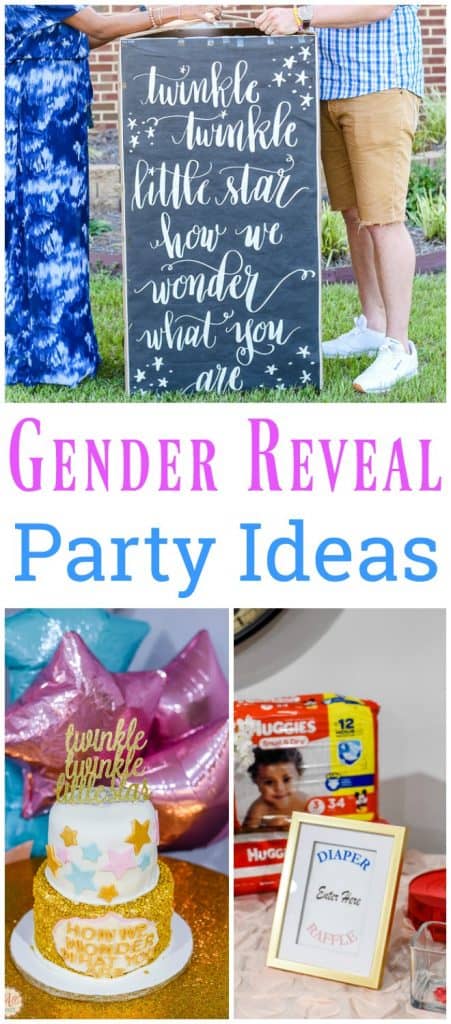 Except, the appointment to find out the gender happened while the hubs and I were vacationing for two weeks in St. Maarten. So, the sealed envelope was given to my daughter, Caitlin, who immediately calls me. Don't tell my son, but she told her sisters, too. Oops.
Since the date of the party fell six days after my vacation, I had to do some planning while in St. Maarten. Thank God for Pinterest, Etsy, and Amazon Prime!
After an initial consult with my sweet daughter-in-law and my really-the-girl-in-the-relationship son, I kinda knew what they wanted and they pretty much gave me free reign.
Thankfully, my daughters-in-law mom handled all the cooking (love you, LaRonnie!). Her food is always off the chain good!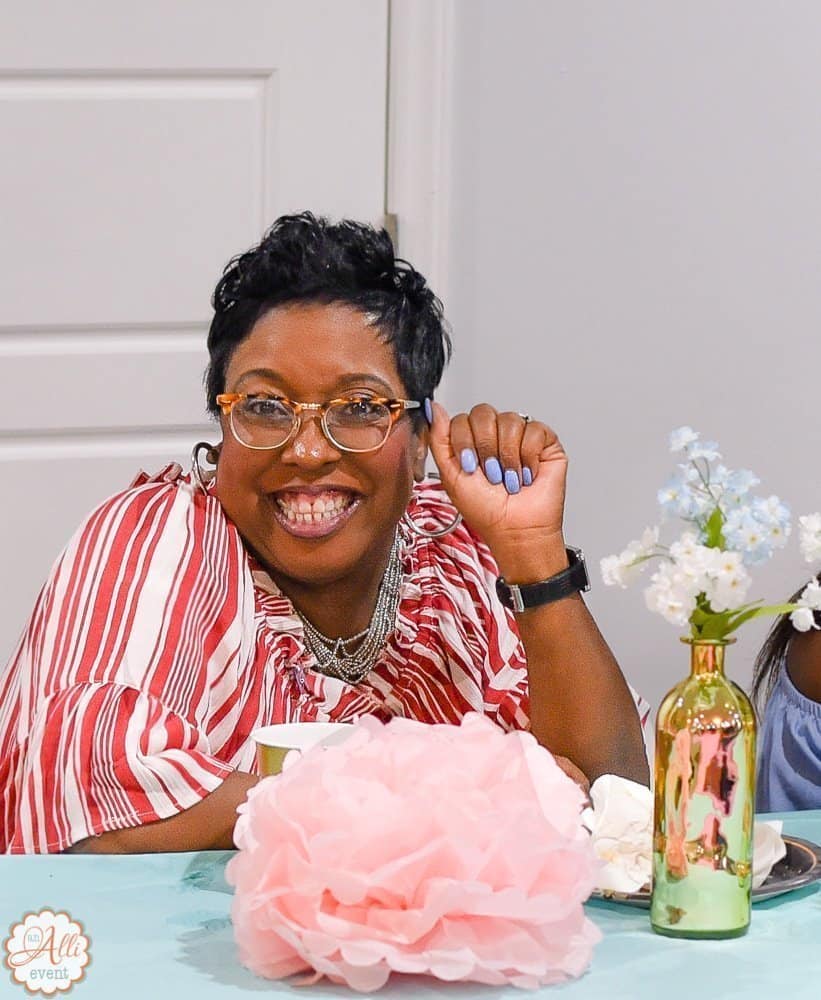 Putting together the Gender Reveal Party Box, taking the photos, decorating, ordering the cake and making a few cute additions to the dessert table is all me.
My daughter-in-law likes a touch of glam and is so easy to please. My son, not so much. I had to remind him a few times that we were not hosting a wedding and the guest list needed lots of trimming. Lots!
Gender Reveal Party Theme
After perusing Pinterest and creating secret Gender Reveal Party boards, we decided on a Twinkle, Twinkle Little Star, How We Wonder Who You Are theme. Our primary color is gold, with lots of pink and blues.
Invitations
You can find the perfect invitations on Etsy. I love that you can have instant access. These are the ones we used.
Gender Reveal Cake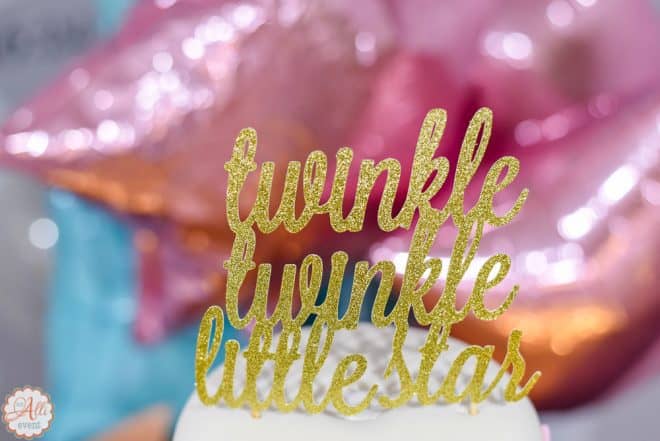 The cake sets the theme for this gender reveal party. The bottom is covered with gold sequins and Mica from Cake Creations is my go-to for an amazing job. The topper is from Etsy. I heart Etsy!
Decor
Taking a cue from the cake, I use gold sequined table covers for the touch of glam. I was so busy talking to all the sweet guests, that I forgot to take many pics of the decor or food – oops!
I did get the one below of the diaper raffle/game table.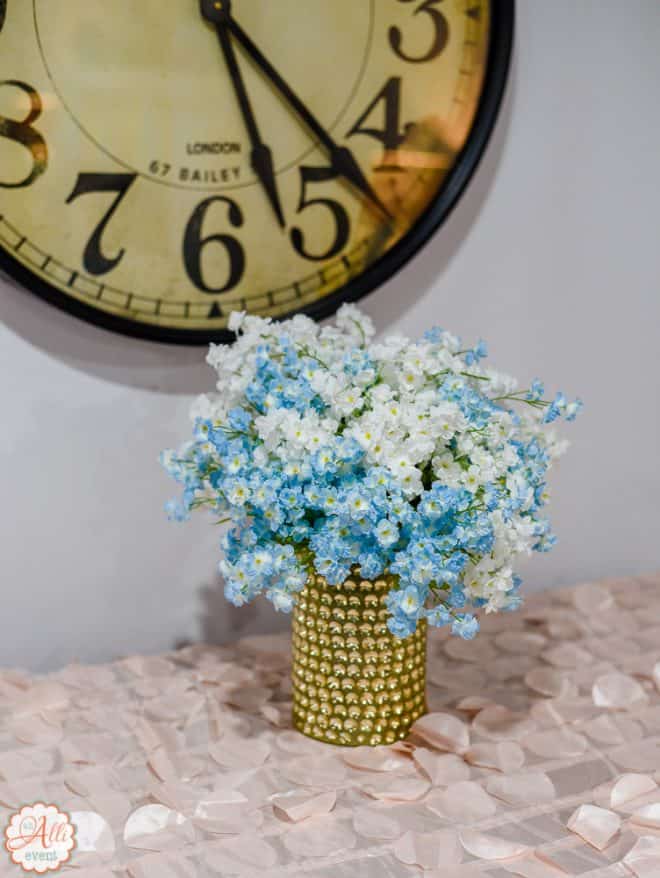 The pink and blue keeps the decor from taking a ride on the formal side. It all balances out nicely.
Games
Party games have a tendency to be cheesy. Fortunately, these were not. My daughter-in-law did a great job with the games.
Everyone was invited (optional) to bring a pack of diapers in order to be entered into a diaper raffle. At first, I thought it was a little on the tacky side, but it actually turned out to be fun and several guests won gift cards.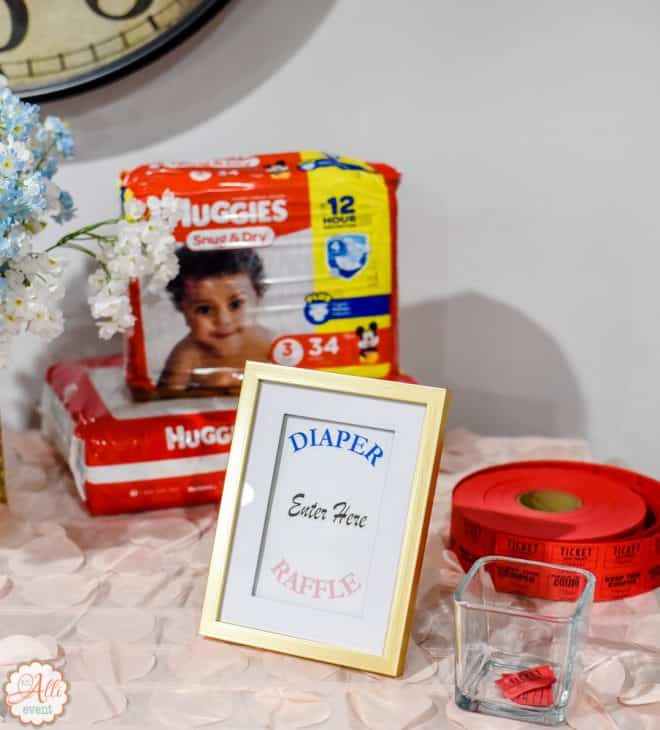 Another game was an old favorite. You know the one – if you say the word baby, you lose your tiny blue or pink clothes pins. It was fun to watch guests win and lose pins. The winner received a nice gift card.
Finally, everyone was invited to guess how many M&M's were in a jar.
Gender Reveal Photos
We decided to do the box reveal and use gold letter balloons. Party City is the place to go for balloons. The calligraphy sign can be purchased on Etsy (downloadable). I sent my son to hunt down the cardboard box.
Staples is the place to print out the calligraphy sign.
Brandyce and Quincy had no idea what the gender was and are over-the-moon excited, to say the least.
It's a Boy
Throwing a Gender Reveal Party doesn't have to be hard! Do some research, a little planning, a little decorating and you're good to go.
Did you (or will you) have a Gender Reveal Party?