You may or may not have all of your gifts wrapped by now, so this is for all of you that still have miles and miles of ribbon and bows and a closet full of presents to be dressed and readied for the big day.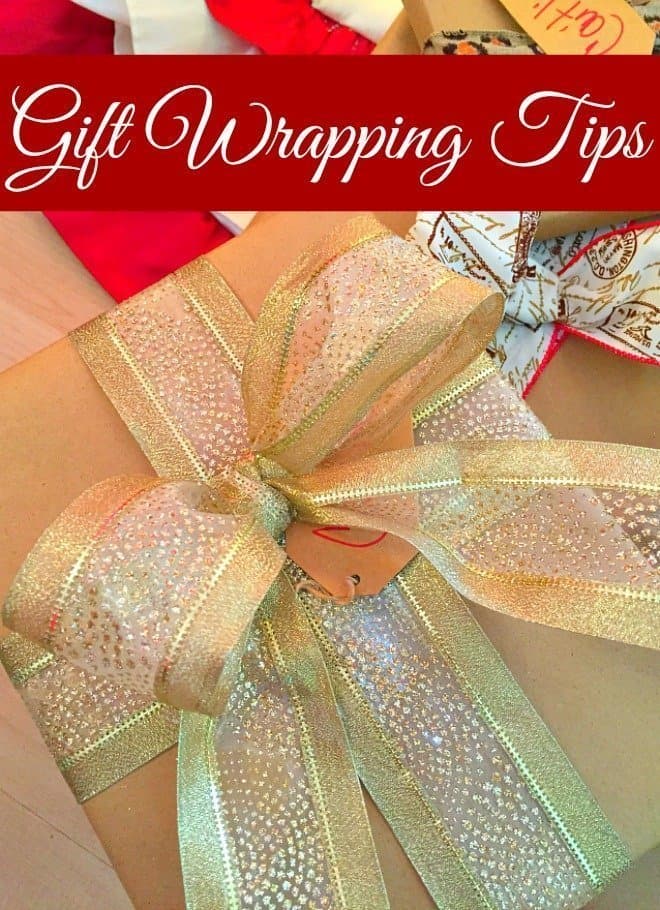 Some years I've been rushed and toward the end of my wrapping session I've thrown everything into Christmas bags, stuffed them full of tissue paper and called it a day.  I always use bags for those hard to wrap, weirdly shaped gifts, but presents are so pretty when they're all gussied up.  Kids, especially, like to unwrap gifts.
Do you use a color theme for your gifts or do you like to buy lots of different kinds of wrapping paper?
I tend to fall into the theme category.  It's just easier to use one kind of wrapping paper.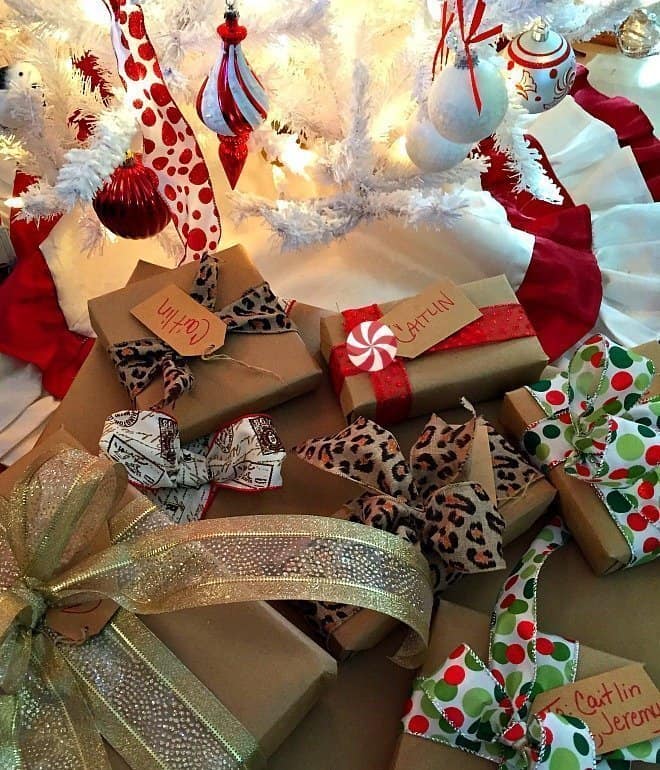 Here are some of my gift wrapping tips:
1.  Set up a gift wrapping station.
I envy those of you who have a craft room.  You're all ready to go.  I, however, have to set up a station, including a basket filled with tape, scissors, ribbon, etc.  Having everything in one place saves loads of time.
Helpful Hint:  I use the Scotch gift wrap cutter.  It saves time and effort and cuts cleaner and quicker than scissors.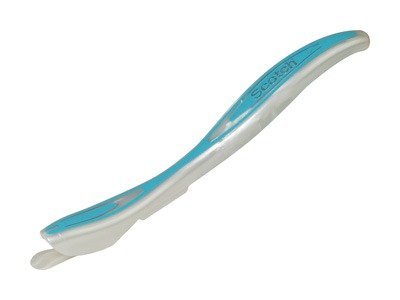 2.  Use your ironing board to wrap gifts.
You can set it to the proper height and it saves you from backaches.  It especially comes in handy for small and medium-sized gifts.  Your kitchen island works, too.
3.  Use double-sided tape.
For clean lines, including no tape lines, double-sided tape is a great solution and it's easy to use.
4.  Buy quality wrapping paper.
Thin, flimsy wrapping paper tears too easily.  After Christmas is the perfect time to buy wrapping paper for next year.  I've also seen the cutest presents wrapped in butcher paper, newspaper or other recycled paper.
5.  Stick with one color wrapping paper.
It's so much easier than having to decide which paper you'll use to wrap the next gift.  I always have a stash of Christmas ribbon and it only takes a few minutes to add ribbon and gift tags.
I used alphabet stamps and craft paper for most of my gifts this year.  I stamped the names on the package and was done in no time at all.
Helpful Hint:  Craft paper is much more durable than most wrapping paper and it's usually cheaper, too.  You can find it at Walmart in the office supply section.
And  it's perfectly A-OK to use gift bags.  Try the  little brown or white lunch sized bags for smaller gifts.  Fold over the top and clip with  clothespins or punch two holes in the folded over area and tie with ribbon.  They make such cute gift bags.  You can buy these bags in bulk, too.
What's your favorite gift wrapping tip?