I was provided a free Jenny Craig Weight Loss Starter Kit. However, the opinions expressed are entirely my own. #JennyCraigKit 
I bravely admitted to all of you a while back that I had put on a few pounds since I started blogging. Yikes! I love my busy lifestyle, but I realized that I needed to incorporate more exercise and make sure I'm eating right. Plus, vacation season is here!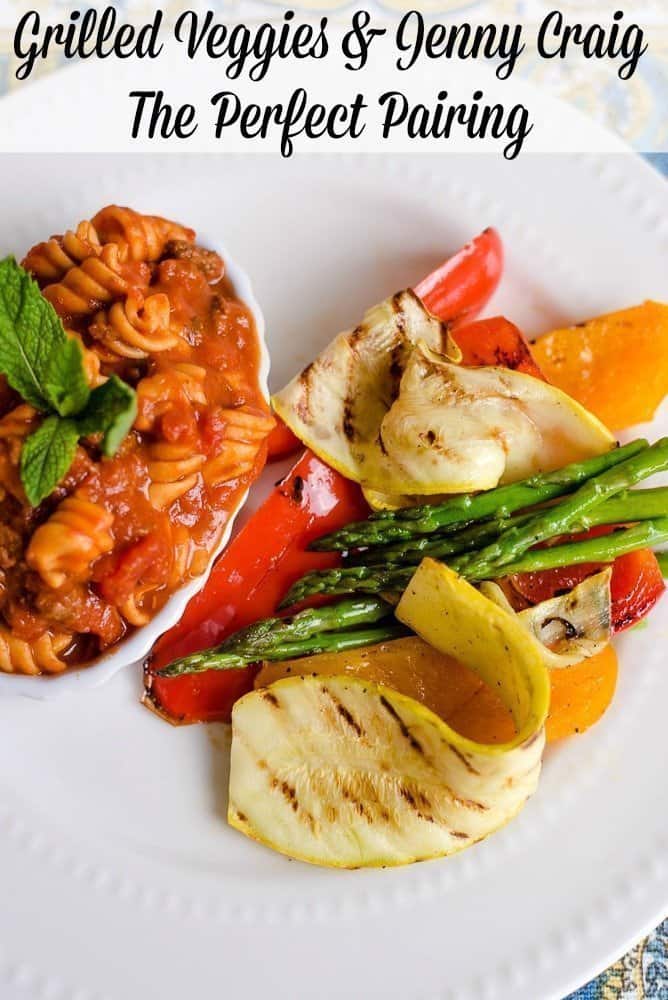 I'm a planner, so I immediately put pen to paper and created a plan to lose those few pounds before I head to Turks and Caicos in a few weeks. Since I'll be spending most of my time in swimsuits, shorts, or sundresses, I want to look my best. Yes, I want to be healthier, but I'm a little vain too.
I was thrilled when I learned that Jenny Craig will offer a 5-day weight loss starter kit exclusively at Walmart! The kit includes 20 samples of their menu items.
I've always been a little hesitant about making a huge commitment to a weight loss program so this is the perfect way to test drive Jenny Craig. Inside the kit is a free month of consultations for any Jenny Craig center in the US (or via telephone at Jenny Craig anywhere) and a $50 food credit when you sign up with Jenny Craig.
After opening my kit, I was pleasantly surprised to find a large variety of Jenny Craig foods – enough for five days – including 5 breakfasts, 5 lunches, 5 dinners and 5 snacks. There's even an easy-to-follow 5-day starter kit menu and a grocery list.
Yogurt, fruit, string cheese, nuts, garden salad and fresh vegetables are all on the grocery list. I love that I can add in fresh, seasonal fruits and veggies. As they say, "Variety is the spice of life."
Grilled vegetables pair perfectly with Jenny Craig and they are so easy to prepare. I like to grill them on the outdoor grill, but you can also cook them in a grill pan on top of the stove. Either way, they're delicious.
I like to cut my  veggies thin and toss them in a little olive oil and balsamic vinegar. Grill for about 10 minutes on medium high heat and you'll have crispy, tender and colorful veggies. They're yummy!
Grilled Vegetables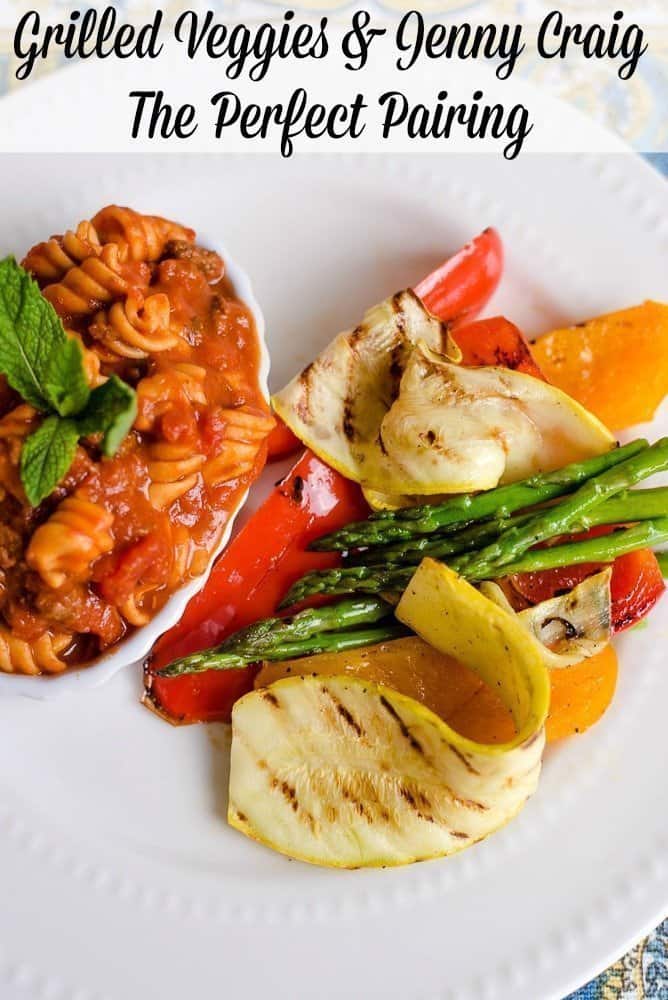 Ingredients
1 pound fresh asparagus, trimmed
3 small carrots, cut in half lengthwise
1 large sweet red pepper, cut into 1-inch strips
1 medium yellow summer squash, cut into 1/2-inch slices
1 medium red onion, cut into wedges
2 Tablespoons olive oil
1 teaspoon balsamic vinegar
Dash of salt and pepper
Instructions
Whisk together the olive oil, balsamic vinegar, salt and pepper in a small bowl.
Pour over vegetables and toss to coat.
Transfer vegetables to a grilling pan or grill rack.
Grill vegetables, covered, over medium heat 8-12 minutes or until crisp-tender, turning occasionally.
By the time I get to my tropical vacation destination, I'll be well on my way to looking good and feeling great. Be sure and visit Walmart and check out the Jenny Craig Weight Loss Starter Kit.
Psst: The Lemon Cooler Cookies are amazing. You've got to try them!