When my grandson, T Hawke, turned five, he begged his mom for a How the Grinch Stole Christmas Birthday Party . . . in October. She counteroffered with a weekend camping trip to the North Carolina mountains. He stood his ground – very sweetly and well behaved – until she caved.
During slumber parties at my house, T Hawke shows me images of How the Grinch Stole Christmas on his iPod. Could he be addicted to Pinterest at five years of age? Hmmm . . .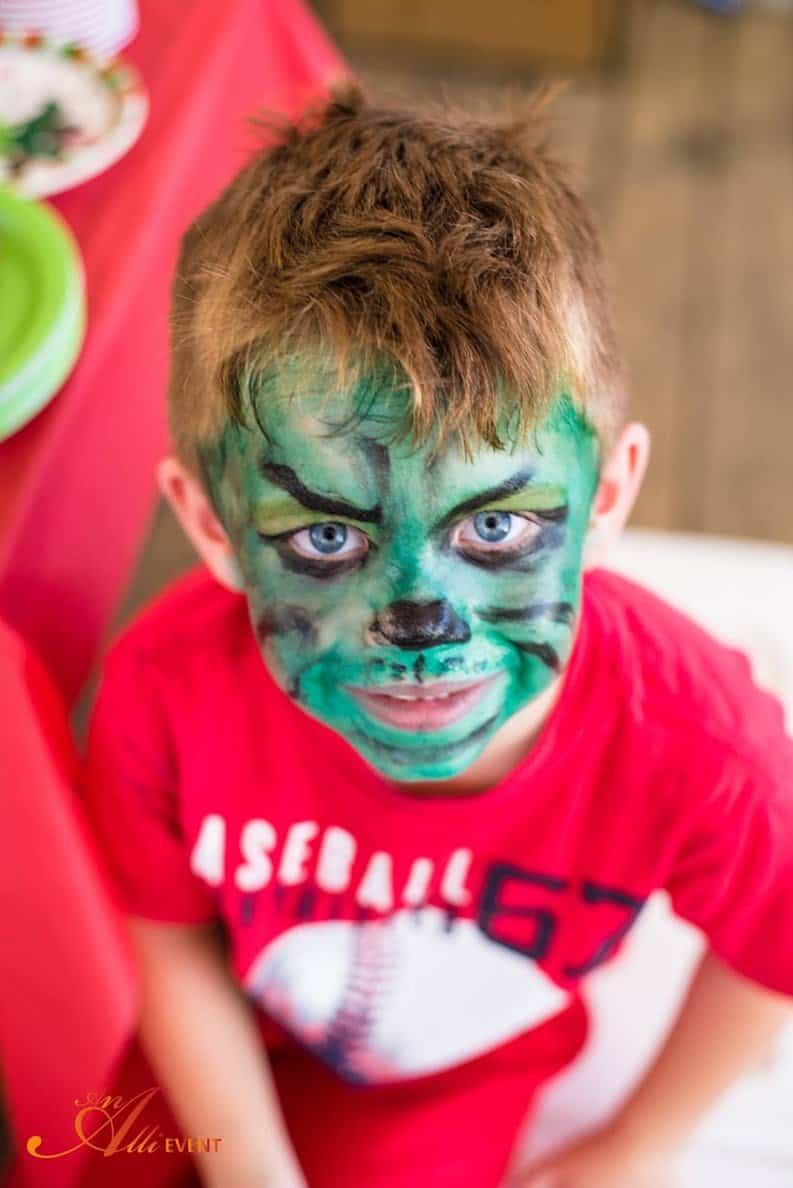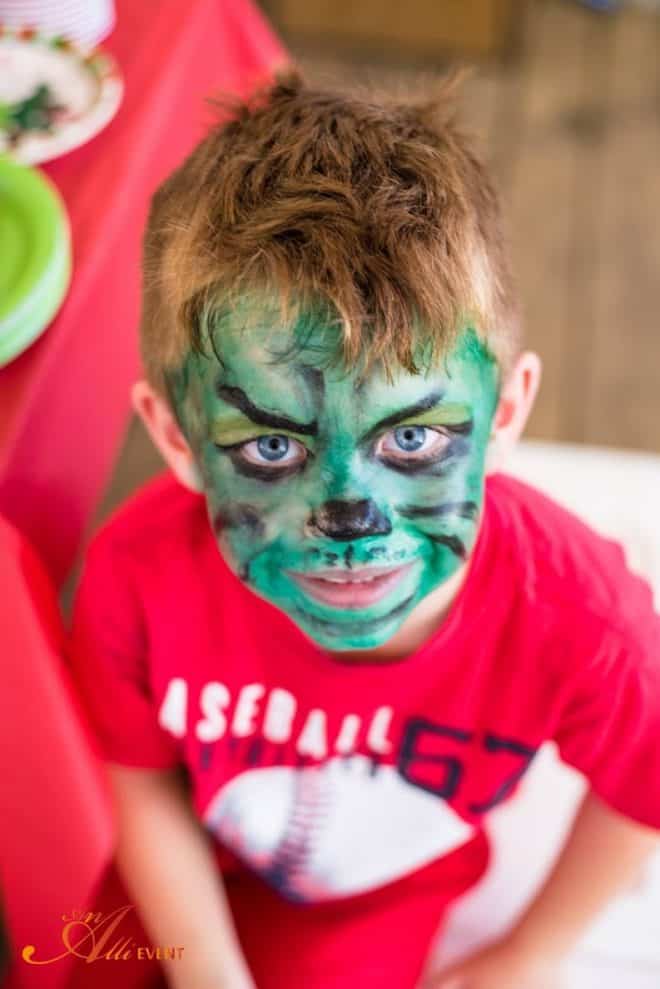 I bought all the grandkids iPods for Christmas one year so that we could text and FaceTime. You wouldn't believe some of the text conversations we have and the memories we are making.
I have to admit that all I did at this party was show up . . . with a gift, of course (walkie-talkies with video). How cool is that? And my trusty Nikon D750.
My daughter baked the cake, decorated and transformed Tegan into the Grinch. Because we live in South Carolina and October is always warm, the Grinch party was held at the local park.
Her decor even included a small, decorated Christmas tree – in October. The kids loved it!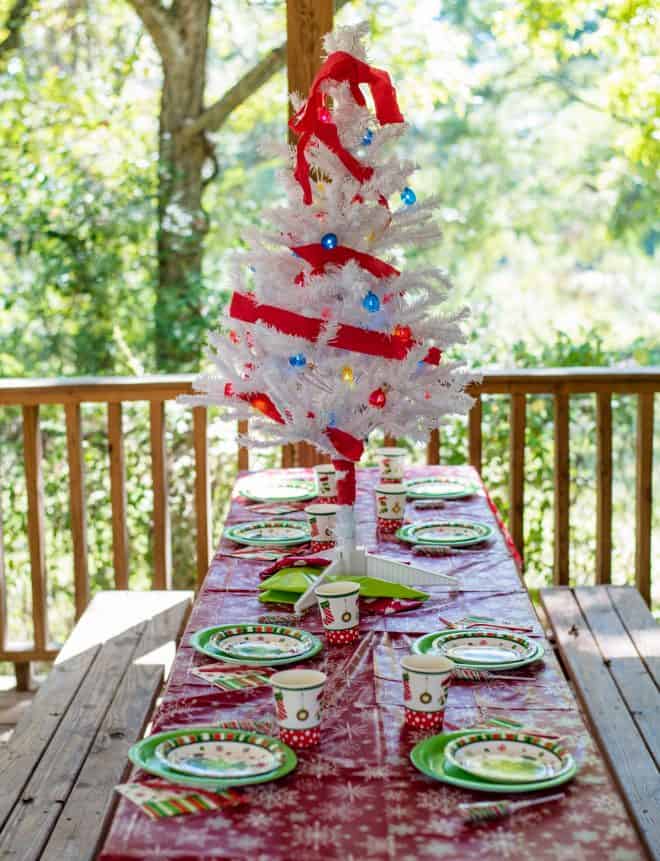 Silly string is always a plus at any birthday party!
Just about everything you need to throw a How The Grinch Stole Christmas birthday (or Christmas) party is available on Amazon. I like this party pack featured below. You get:
1 The Grinch 18 inch Mylar Balloons, 1 Green Plastic Table Cover

16 He's a Mean One Grinch Beverage Napkins, 8 Red Paper Cups

2 RAPIDNGUARANTEED Vintage Happy Birthday 11 Inch trademarked Latex Balloon

8 The Grinch Merry Whatever Dessert Plates

5 Red 11 Inch Latex Balloons, 5 Green 11 inch latex balloons, 5 Lime Green 11 inch latex balloons
Photo booths are so much fun and these props make it easy to set up.
If you're looking for some fun games to play at a Grinch party, The Spruce has some good ones.
Lime Sherbet Punch
Lime Sherbet Punch
Ingredients
2 quarts lime sherbet
2 (2 liter) bottles ginger ale, chilled
1 can pineapple juice (46 oz.)
1 (4 oz.) jar maraschino cherries, drained
1 lemon, sliced & 1 lime, sliced, for garnish
Instructions
Scoop lime sherbet into a punch bowl. Add the ginger ale and pineapple juice. Stir to combine.
Stir in cherries. Garnish with a sliced lemon and sliced lime. Serve immediately.
Green punch is a must when you're planning a How The Grinch Stole Christmas Birthday Party. It's even better if you rim the glasses in red sanding sugar or nonpareils. Dip the rims in water and then in the sanding sugar.
This Grinch party was a huge hit and I think my daughter knocked it out of the park with this one.