A few days ago, my son-in-law surprised my daughter with a trip to Biltmore to see the Christmas decor. He had already arranged for the grandkids to stay with me for a few days. Of course, the grandkids are welcome to stay with me 24/7! The younger grandkids like to do crafts so this was the perfect time to make a snowman bookmark craft or three.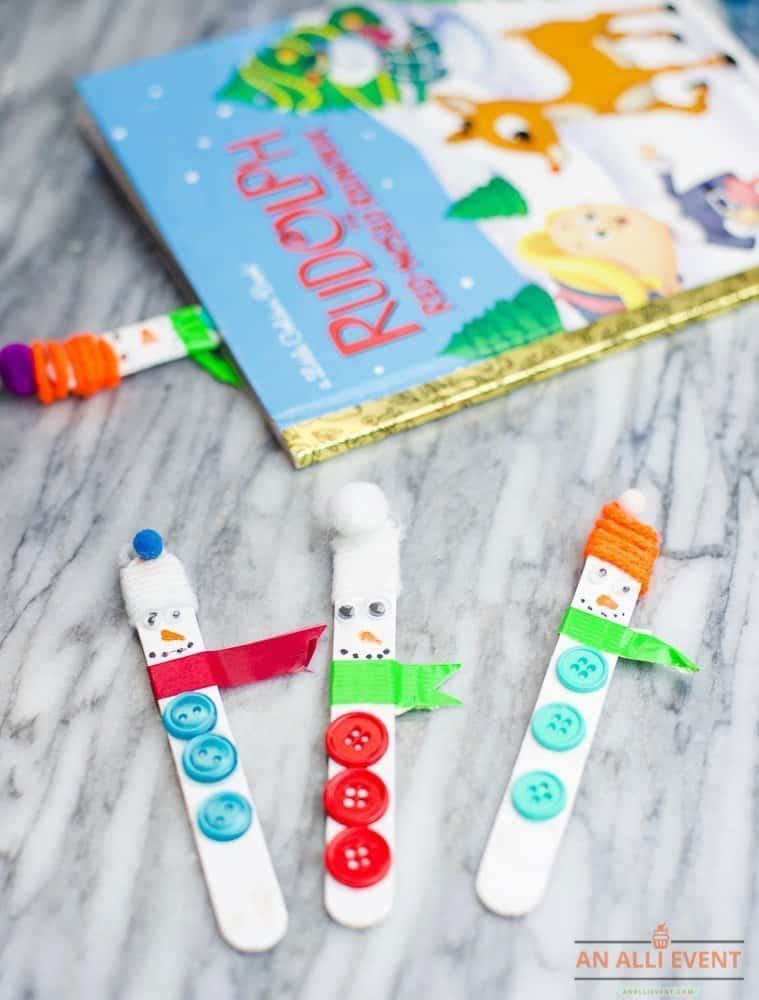 Welcome to Day 4 of the Fourth Annual 12 Days of Christmas Series!
We have teamed up with 50 plus bloggers to bring you oodles of DIY Ideas and Recipes to make your holiday season merrier. There are 12 different posts in the series and we have spread them out over a four week period with three posts per week. Now is the time to subscribe!
GO HERE for the complete list of Dates and Topics plus a collection of most popular holiday ideas including ornaments, games, recipes and more from all 50 plus talented bloggers!
It's Day 4 and we are sharing Kids Christmas Craft Ideas
My younger grandchildren enjoy craft projects so I keep a basket of materials on hand and I'm always on the lookout for craft ideas. Since it's finally getting a little nippy here in South Carolina and Christmas will be here before we know it, a snowman bookmark is a perfect way to pass a chilly afternoon.
Here is what you'll need to make a snowman bookmark.
Snowman Bookmark
craft sticks
white acrylic paint
yarn
small googly eyes
glue (we use Elmers)
orange paint pen
black marker
buttons
washi tape (for scarf)
The grandkids painted their craft sticks white the night before so they would be ready for our craft project the next day. The first thing we did was smear glue on the top portion of the craft stick. Then they wrapped yarn around the glue to make a beanie.
They glued on a little pompom to the top of the beanie. Since this is their craft, I let them choose the color combos.
Once the beanie is made, glue on googly eyes and use an orange paint pen to add the nose. Add dots with a black marker for the mouth.
Next, the buttons were added. I found that adding a big glop of glue to a paper plate and using extra craft sticks to dab glue on the buttons works best. Sometimes kids get carried away with the glue. That's when I swipe in and wipe off the access.
We used washi tape to make scarves. Let the snowmen dry and you're done!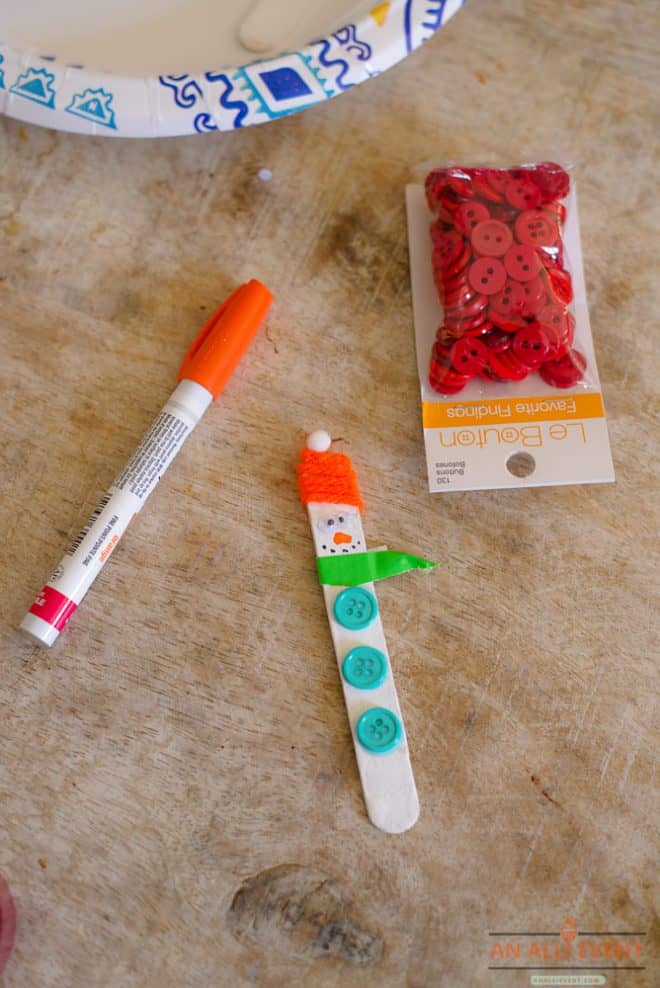 A Snowman Bookmark Craft is a fun activity for the kids. As soon as they were dry, we grabbed one of their favorite Christmas books to read together.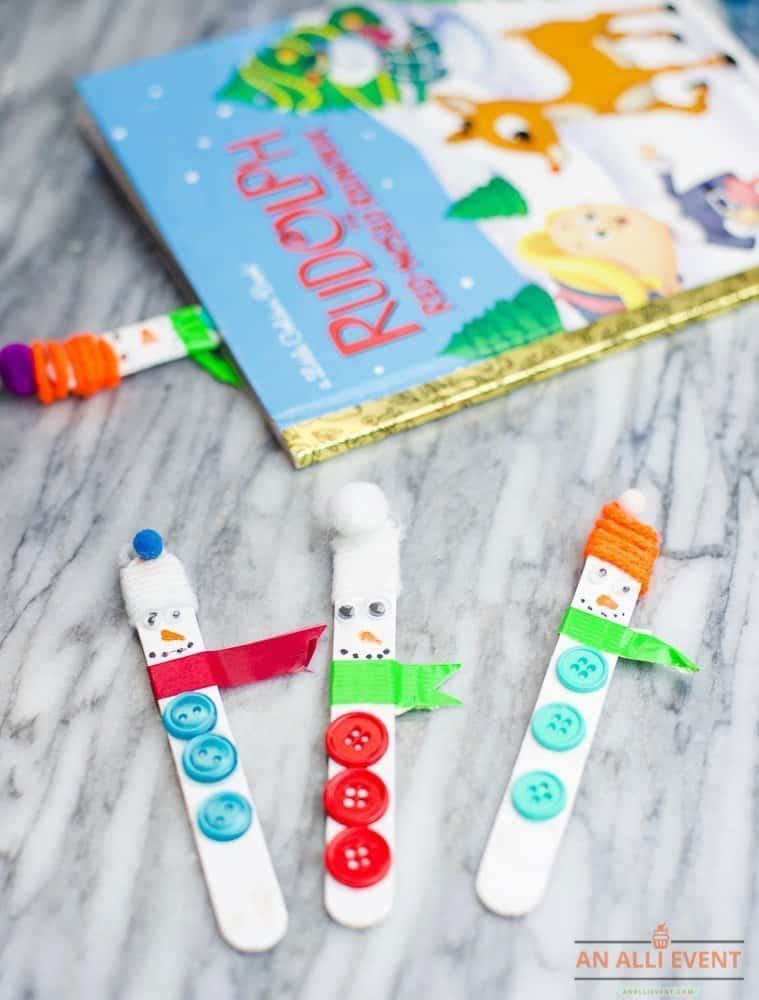 Spending time with the grandkids is one of my favorite things to do. When they get older, they'll remember all the fun times we had working on different crafts. Last year, we made peppermint ornaments for the tree. This is a fun one, too.
Scroll down for many more Kids Christmas Craft Ideas!

Print Friendly